A batch of these tropical Pina Colada Sugar Cookie Bars can be made and frosted in one pan. Make these easy cookie bars for summer parties and picnics.
Love the tropical flair in these sweet cookie bars? You are going to love this Pina Colada Bundt Cake. It's an impressive cake that's perfect for dessert and bake sales.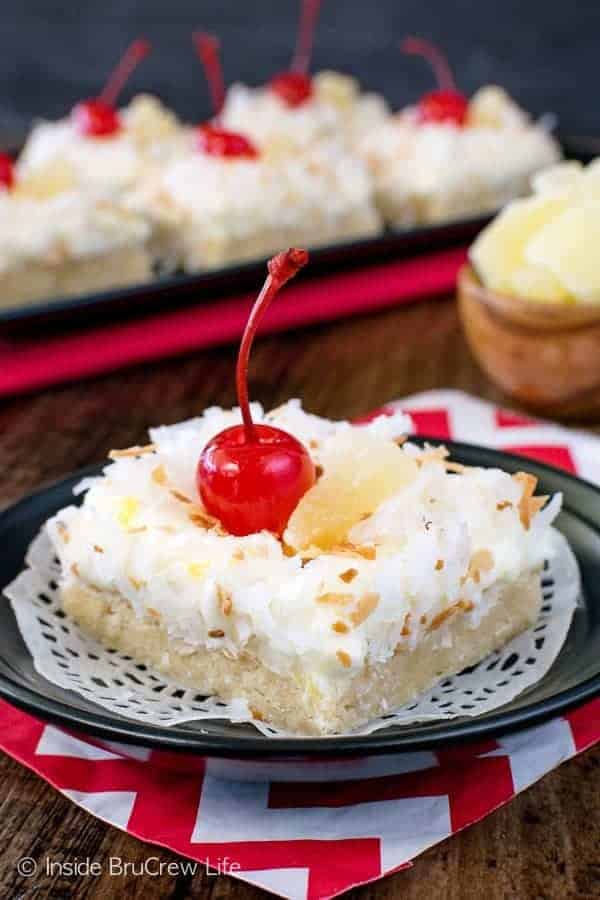 This weekend we had a cold front come through after a giant rainstorm. We have our windows open today, and the cool breeze had me running for a long sleeve shirt and leggings to curl up in.
Don't get me wrong. I'm not complaining one bit about the "cool" weather we are having today because I know so many others are getting hit with snow yet again. It sure seems like winter hasn't gotten the memo that spring is here.
For now I'll bask in the cooler temperatures because before I know it, it will be blazing hot around here. I know I'll be wishing for these cool spring breezes blowing in when it's over 100 degrees and 90% humidity this summer.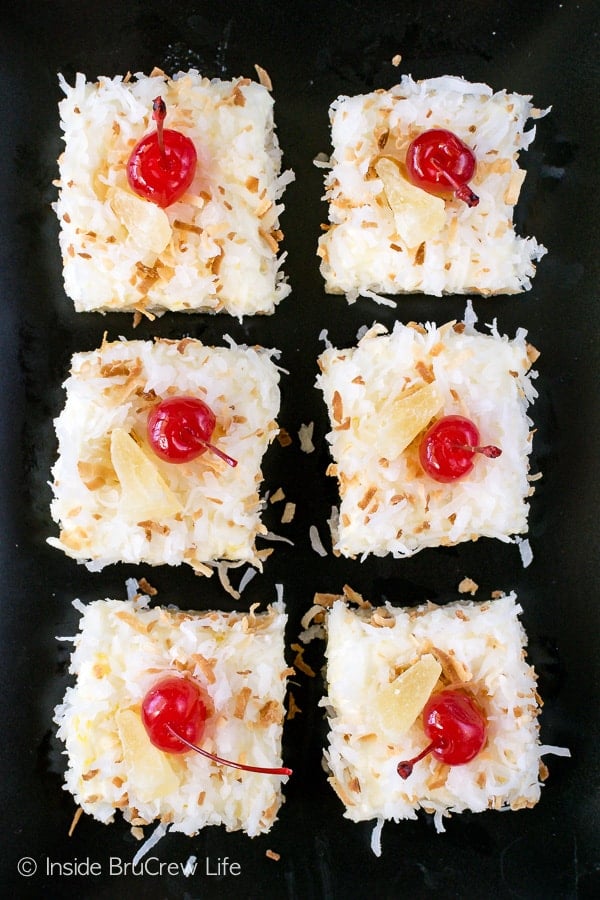 Over the past few years I have gone a little crazy baking different sugar cookie bars. Who needs cookie cutters and sugar cookies when you can press the dough in a pan and be done in 10 minutes? Yes, I know that totally sounds lazy, but I'm all for working smarter in the kitchen not longer.
Whenever I need a quick and easy dessert for different parties or events, I like to make these Funfetti Sugar Cookie Bars or these Salted Caramel Chocolate Sugar Cookie Bars. No one can resist the sprinkles and sea salt in those treats.
Of course, you can't go wrong with the mint, lemon, s'mores, neapolitan, or unicorn versions that I have made.
Sugar cookies are one of the easiest desserts because you can change up the flavors easily. Pretty much anything you love or can think of can be added to the dough or homemade frosting.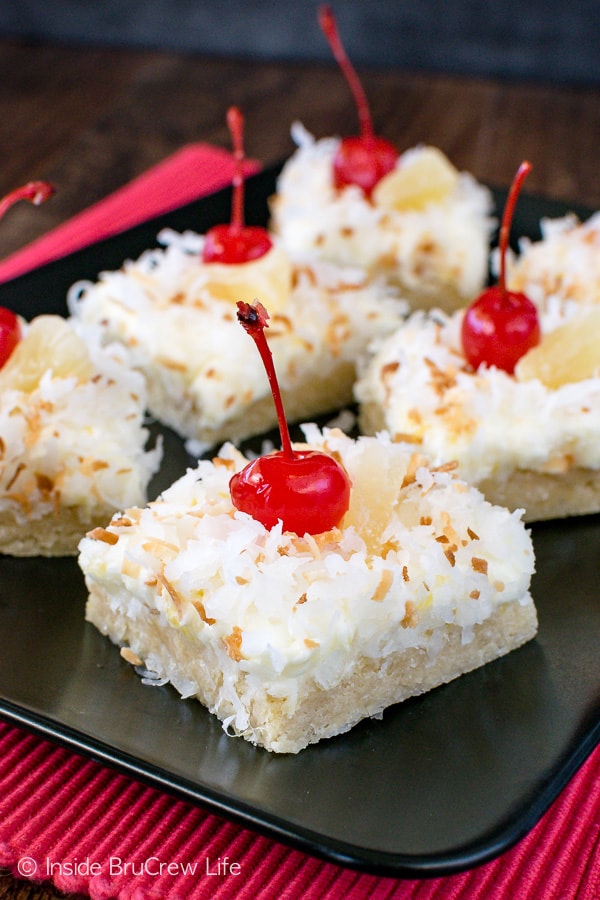 One flavor combo that I can't get enough of is piña colada. So, when I had to make dessert for a luncheon I knew pineapple and coconut was going to happen on another sugar cookie bar.
These cookie bars are loaded with coconut inside and on top of the frosting. It's definitely a dream dessert for those coconut lover's in your life.
Sprinkle a little bit of toasted coconut on top because it adds some color and crunch as well. Plus, it makes your house smell amazing as it is in the oven.
How to Toast Coconut:
Spread the coconut out evenly on a baking sheet and place in a 35o degree preheated oven.
Stir the coconut with a wooden spoon every minute or two to keep the coconut on the edges from burning.
Remove the pan after 4-5 minutes and let the coconut cool. It will continue to toast as it cools off.
You can also toast the shredded coconut in a skillet on medium high heat. Just continue to stir it as it toasts. Take it off the stove top as it reaches the toasted color you like.

How to make a pan of Pina Colada Sugar Cookie Bars:
Spray a pan with nonstick spray because you don't want your dessert to stick. You can also line your pan with foil first, then spray it. Foil makes it is easier to lift the whole dessert out of the pan when it is finished.
Beat the butter and sugars until light and fluffy. Then slowly add the dry ingredients in just until it resembles a soft dough. There is no need to over mix your dough.
Press the entire mixture evenly into the prepared 9x13 baking dish and place it in the oven. Do not over bake your sugar cookie bars. Over done and dried out cookies are no good.
Let the cookie bars cool completely before you spread the frosting on top. If your bars are warm, the frosting will melt some.
Make sure you drain your can of pineapple completely before you add it to the butter mixture. Don't throw the juice away because you will add a little bit back on after you add the sugar.
After you have all the frosting ingredients mixed together, beat it on high for an additional minute or two to make it light and fluffy.
Shredded coconut, cherries with stems, and dried pineapple add a fun and pretty flair to these easy cookie bars.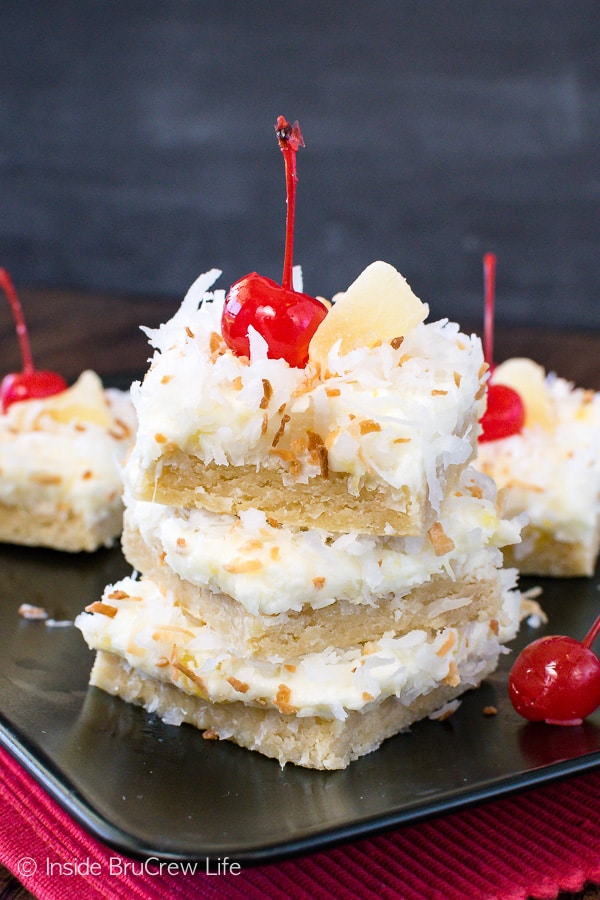 If you love these Pina Colada Sugar Cookie Bars, you may enjoy these...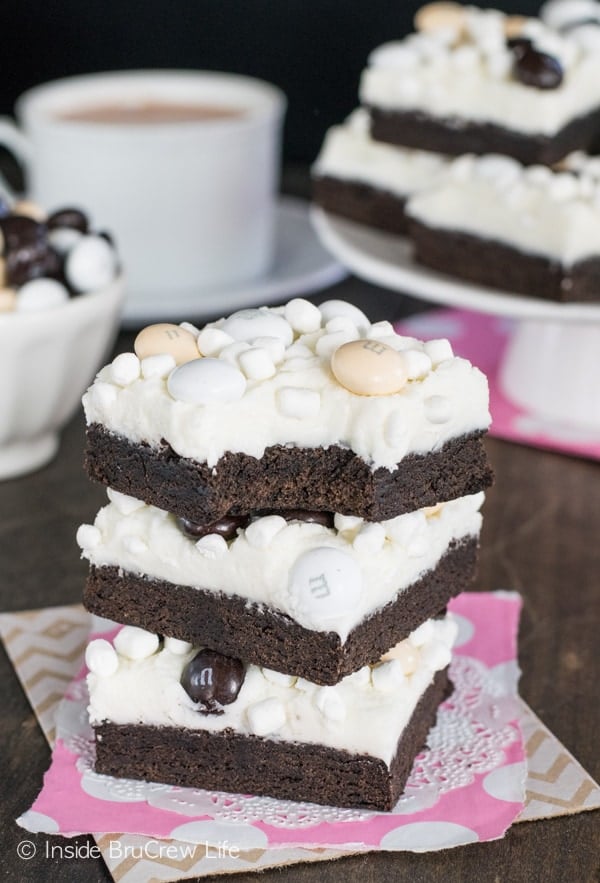 Mocha Hot Chocolate Bars - sweet hot chocolate flavored cookie bars with a creamy marshmallow frosting.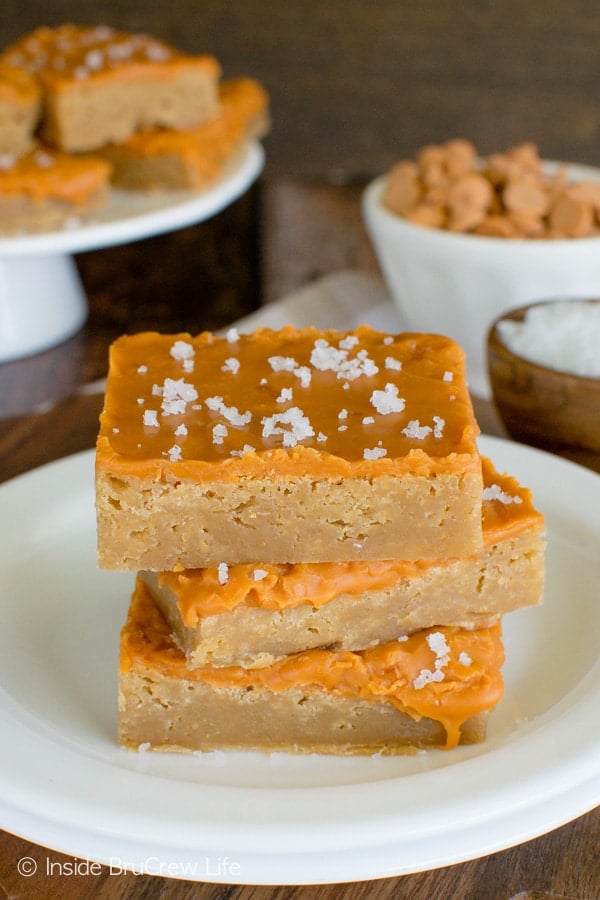 Salted Butterscotch Bars - soft chewy bars loaded with butterscotch chips and topped with sea salt will satisfy the sweet and salty lover in you.
Looking for more easy cookie bars? Here are a few recipes you may enjoy.

*This post contains affiliate links. Inside BruCrew Life may receive a small percentage from sales made through these free links. As always, these links do not cost you any extra. Thank you for letting us share products we use and love this way.