This easy Pizza Minestrone Soup is loaded with noodles and pizza toppings. This easy dinner is perfect for cold winter days. It is ready in less than 30 minutes.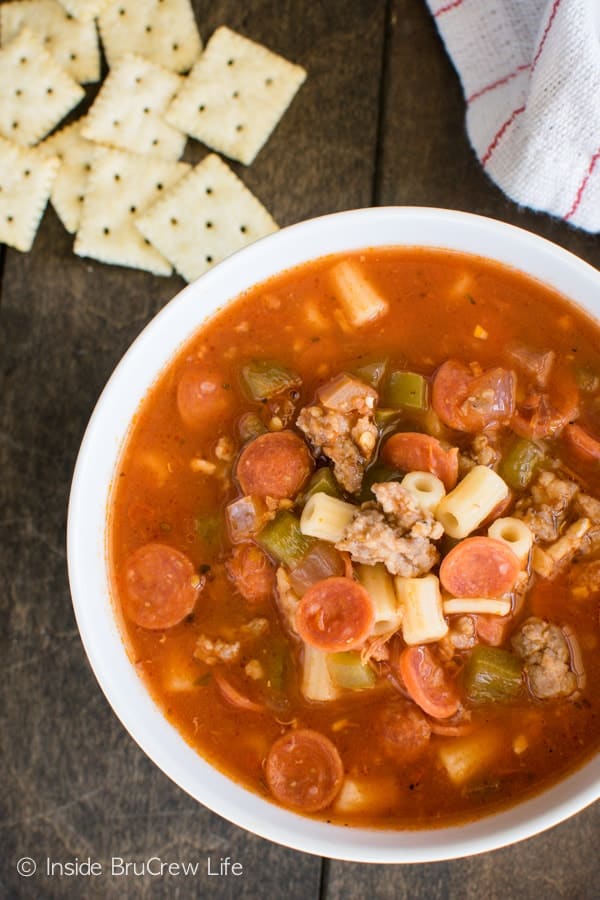 Something about cold weather just makes me crave soup. A comforting bowl of soup just seems to warm you up from your head to your toes. Did you know that January is actually National Soup Month?
Since it is soup month, I felt like the only thing to do was make some more soup. We have a few that we tend to make over and over, like this chicken noodle soup and pizza soup.
Last month I made a variation of my hubby's soup. A few years ago he started throwing pizza toppings into tomato soup and a new family favorite was born. I took that soup and changed it slightly to make a new favorite. Gotta love when you are cleaning out the cupboards and refrigerator, and you can create a dish that everyone loves!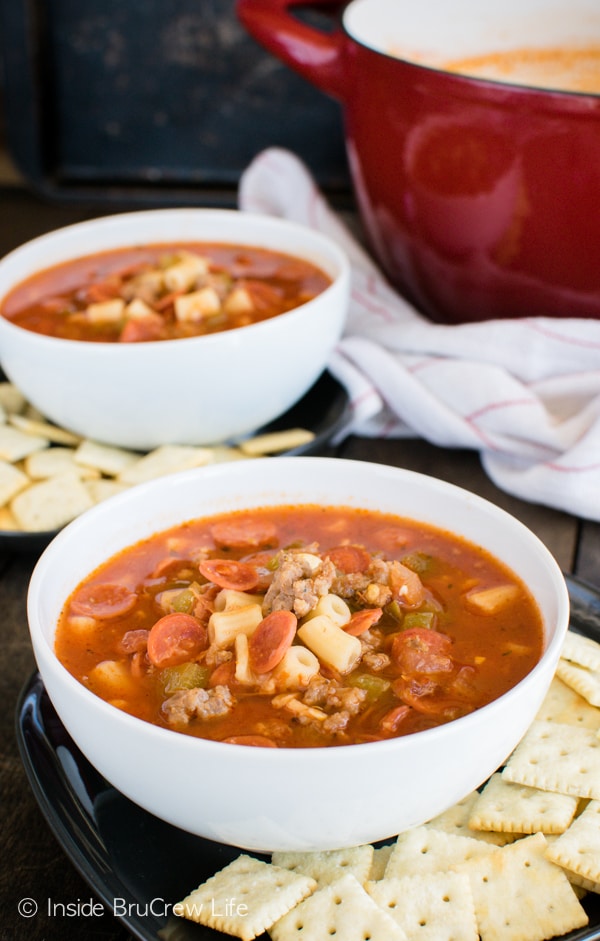 I actually wasn't even going to share this recipe because honestly, I was just trying to empty the kitchen of a few items before we moved. But the kids devoured the pot of pizza minestrone soup in no time at all, and they kept telling me how good it was.
So, I had to remember what I used because I knew they would love it a second time around.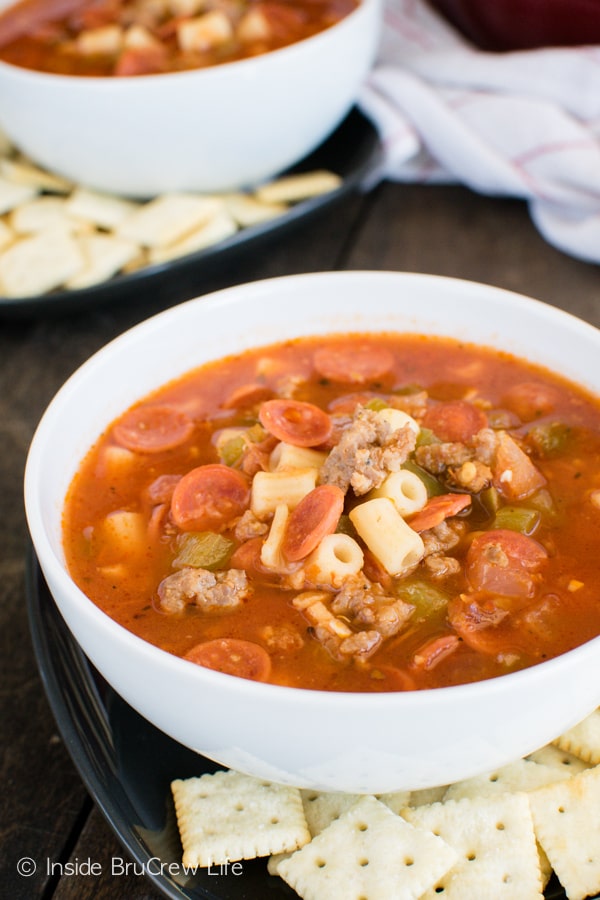 One of the things I love most about this soup is that all the ingredients get put into one big pot. You let it come to a boil, then turn it down and simmer for about 9 minutes. That's it! Dinner in no time at all!!
If you prep your ingredients the night before, this soup comes together even faster. I like to cook sausage, hamburger, and chicken on one day, then put it into freezer bags until I need it.
If I know what I'm making the next day, I chop the veggies the night before and place them in little containers or baggies in the refrigerator. It makes it so easy to grab ingredients and throw them into a pot for a quick, easy, and filling dinner!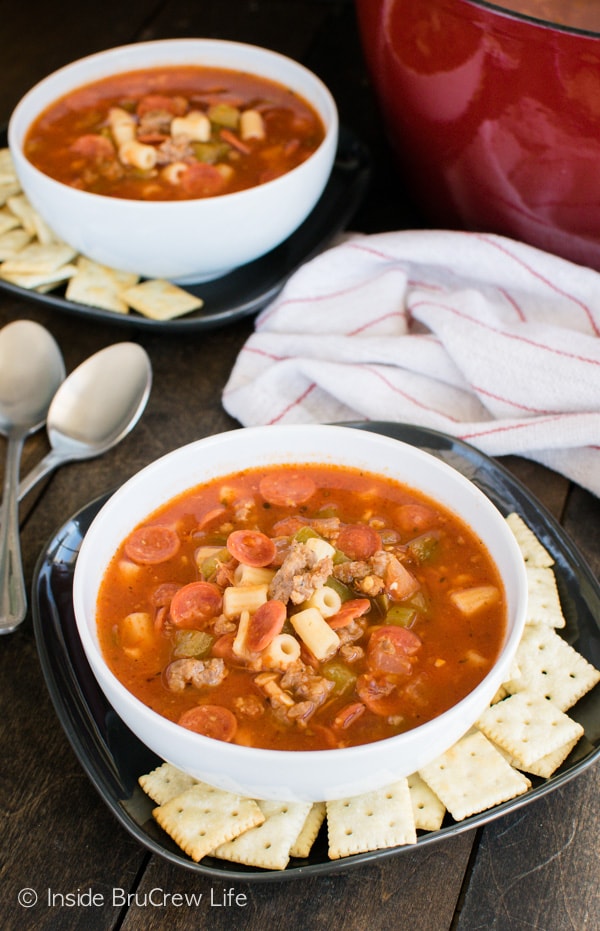 Now I know this isn't a traditional minestrone soup because that has quite a few more veggies in it. Feel free to add any additional veggies that your family might enjoy.
I really wanted to add olives and mushrooms to mimic a supreme pizza, but there are members of our family that would revolt at the thought of mushrooms in their food. They know I like to hide those little 'shrooms in things, so my daughter asked at dinner if I had added any. She knows me so well.
But to keep the minions happy, I left them out...this time. Wahahaha! Next time those bad boys will get diced super fine and no one will be the wiser!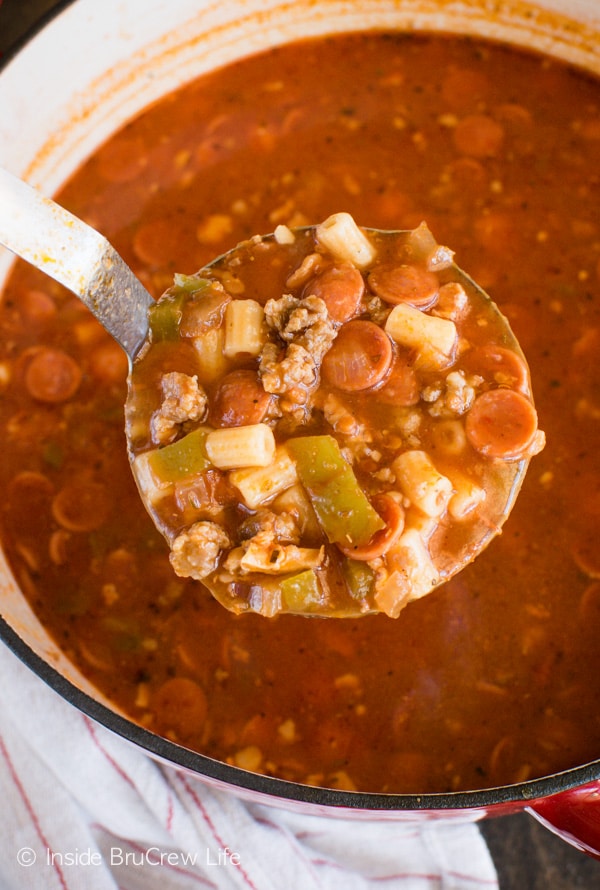 When I made this the first time around, I had a box of ditalini pasta in the cupboard. Who knew that wasn't a pasta that most stores keep on hand? I had to go to a few different stores here to find it. Yes, I could have just used another small pasta, but I had a one track mind when it came to this soup. Only ditalini would do.
Seriously though, small shells or mini penne would be totally fine too. Even macaroni noodles would work, so just use whatever you have in your cupboards.
Your house will smell so tantalizing as this pizza minestrone soup simmers away. Believe me, you will want to slurp a bowl before everyone gets home from school and work...it's ok, I did it too!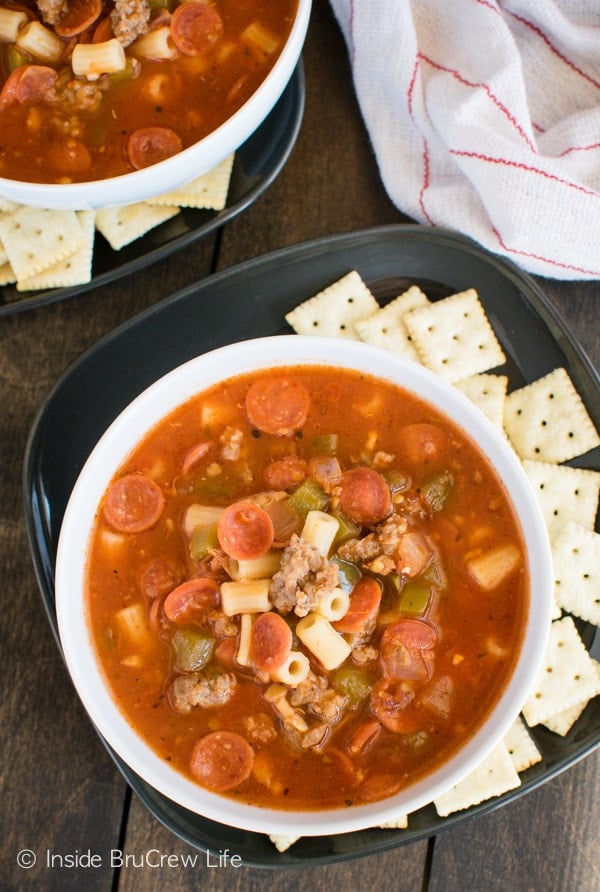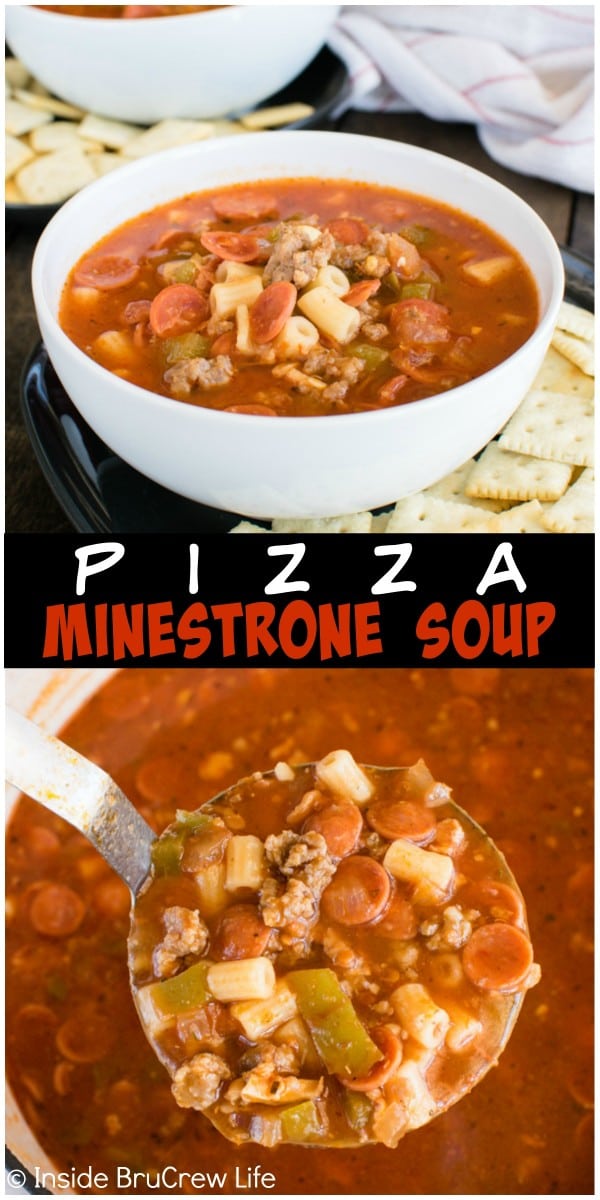 A few more soup recipes our family loves: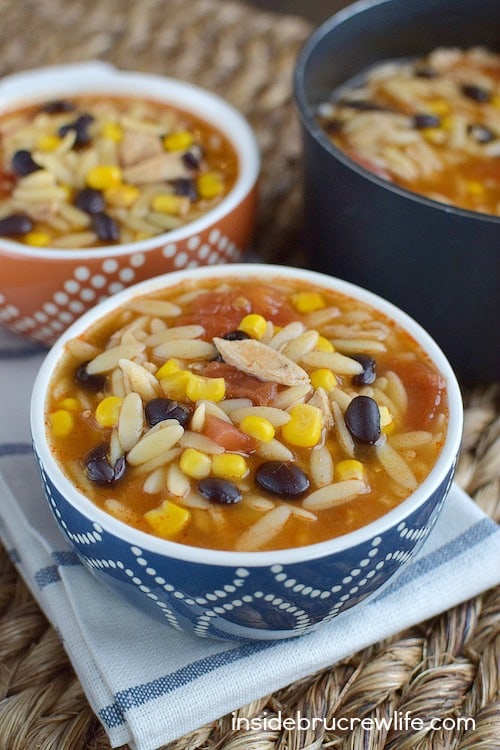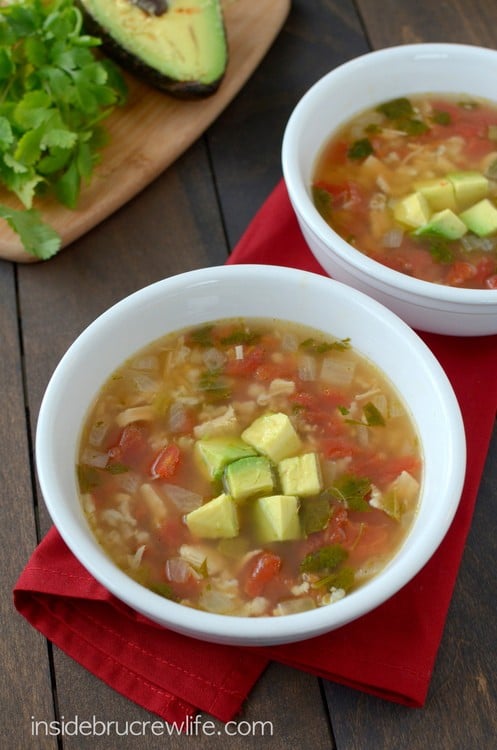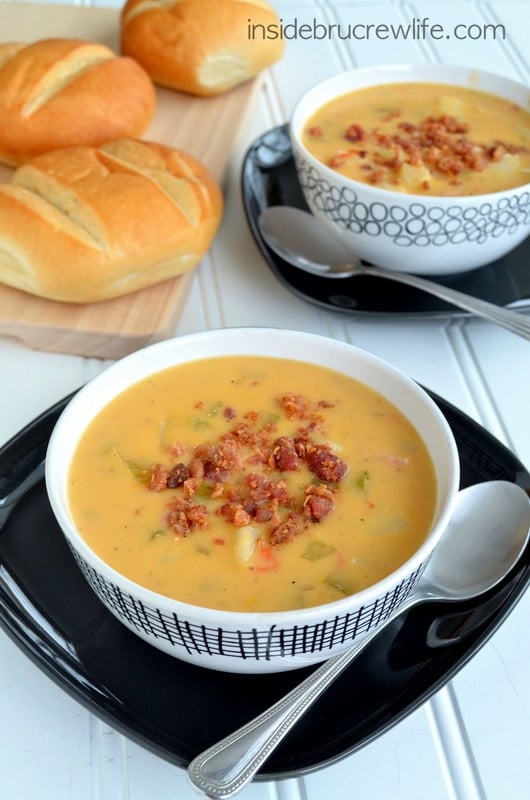 More soup recipes to enjoy on cold days: