This soft cake has a gooey candy topping making it completely irresistible. I'm sure this Pumpkin Butterfinger Cake will become your new favorite fall dessert.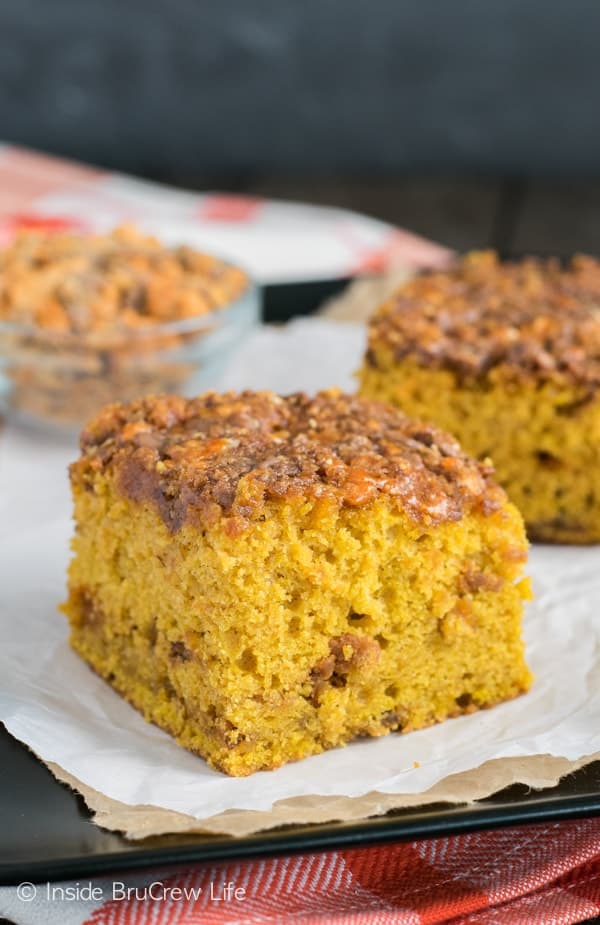 Can you believe it is September already? Seriously? Where did spring and summer go already? Of course now in my head the first of September means fall. And our weather does not agree...would you believe it was 90 degrees here yesterday? I guess summer finally decided to arrive.
Sorry hot weather, but I've moved on to wanting to wear jeans and sweatshirts all the time and for wanting to eat all the pumpkin and apple desserts you can imagine.
I have lists and lists of fun recipes to create...and I'm not going to let some heat and humidity keep me from my fall baking mojo. Bring on the pumpkin goodness!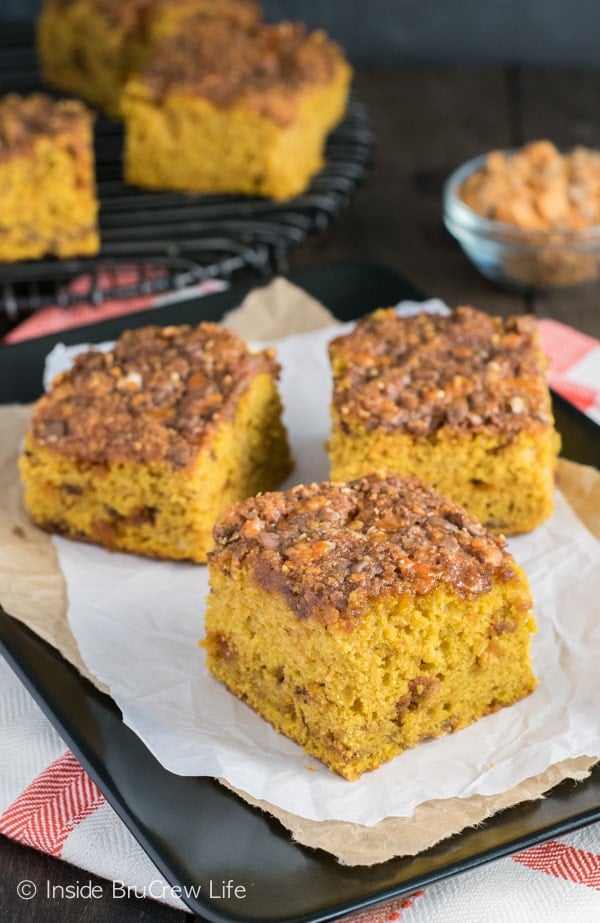 You are going to fall head over heels for this pumpkin Butterfinger cake. I took this banana toffee cake from a couple years ago and gave it a fall face lift. Can we just say whoa!
I mean the banana was good...but the pumpkin is 10 times better! Seriously...this may be the pumpkin recipe to beat this fall. Of course I'm up for that challenge. Last year these pumpkin s'mores bars were my first fall recipe, but I kept making more trying to beat it out. I think lots of pumpkin is coming your way...
Have you seen the new Butterfinger baking bits in the baking aisle at Walmart? Yes, I know it is just crushed candy bars, but I still bought like 4 bags of the bits. Hey, every little time saver helps. Just means I can be shoveling this glorious cake into my mouth that much sooner.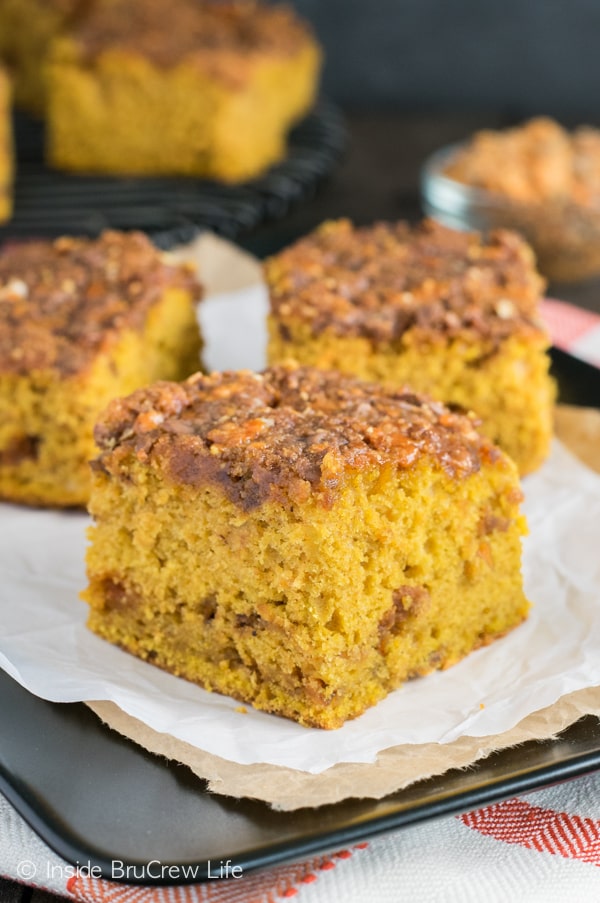 Anyway, I mixed together the crushed candy with some brown sugar and cinnamon, and I swirled half of that into the cake and topped the cake with the rest. The candy and sugar melts into this gooey frosting like topping that keeps the cake so soft and delicious!
Just trust me and make it. You can thank me later!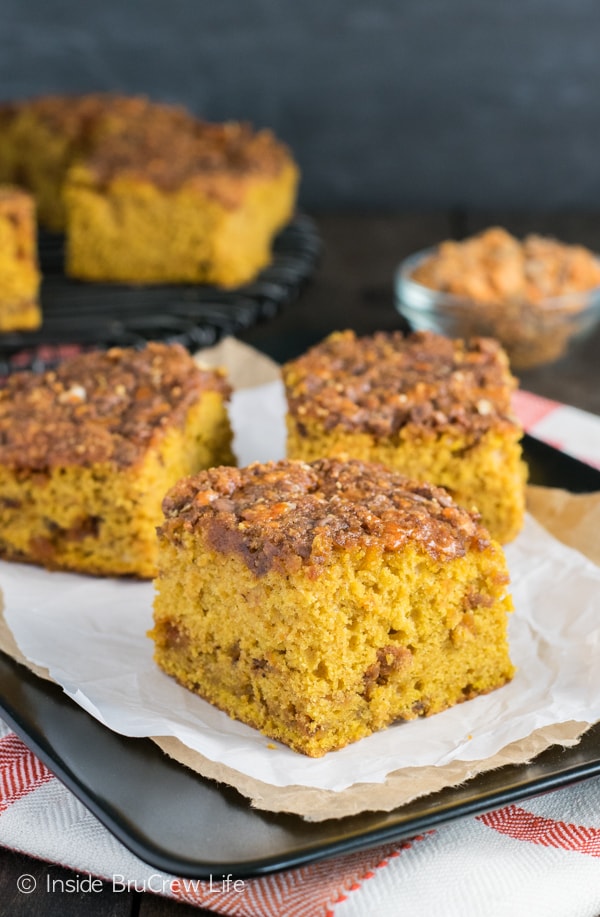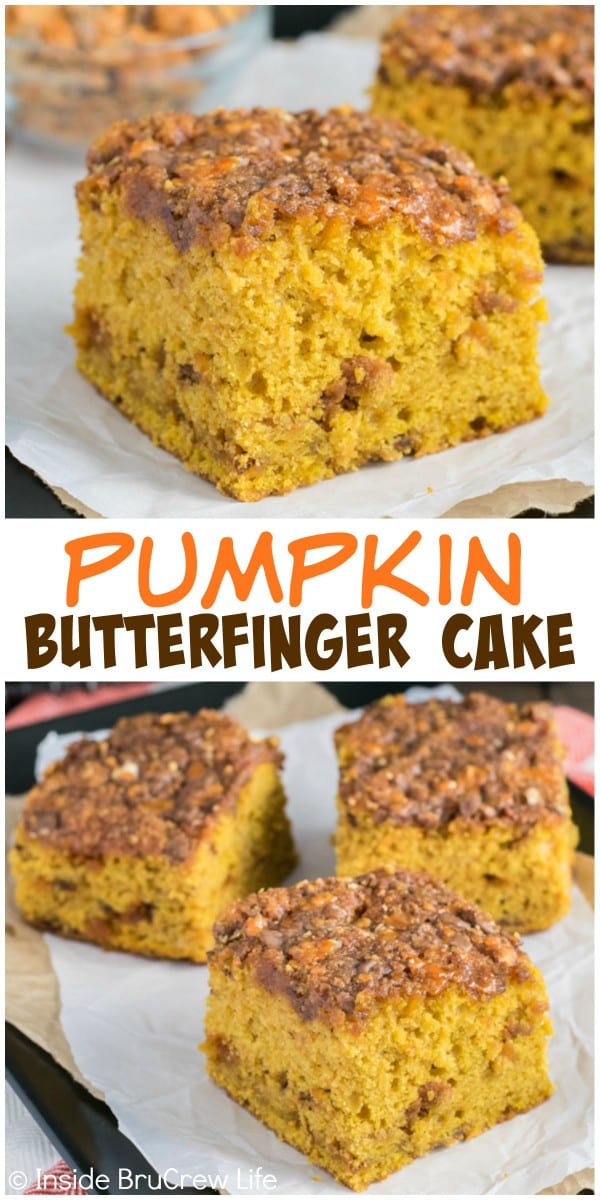 More pumpkin recipes you need to try this fall: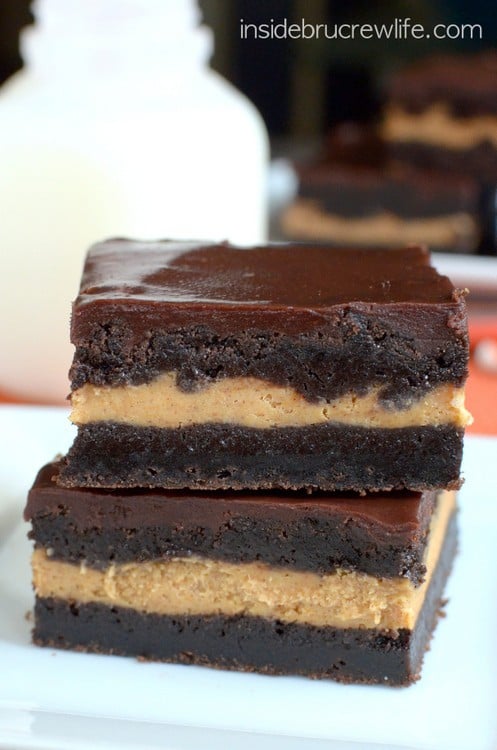 Chocolate Pumpkin Cheesecake Cookie Bars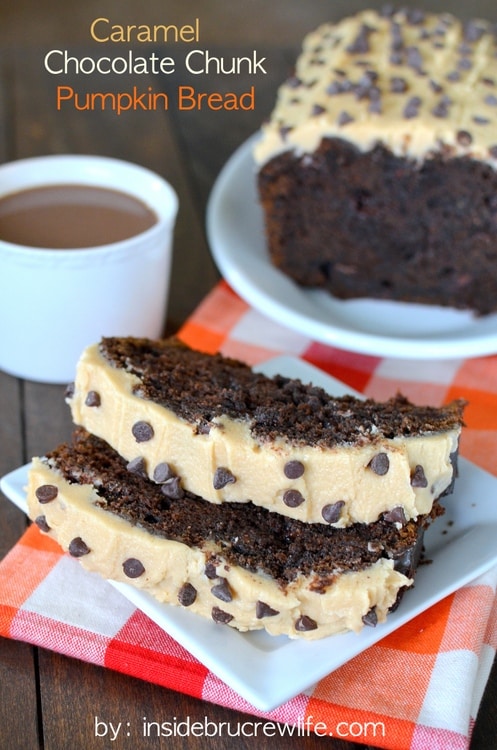 Caramel Chocolate Chunk Pumpkin Bread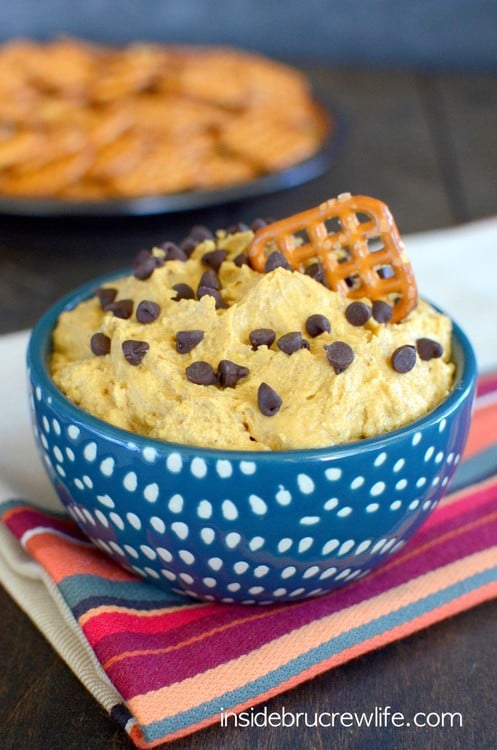 Pumpkin Oreo Truffle Dip