These Pumpkin S'mores Rice Krispie Treats will be the first Halloween treat to go at any party. Chocolate, pumpkin, and marshmallow makes these easy no bake desserts so delicious.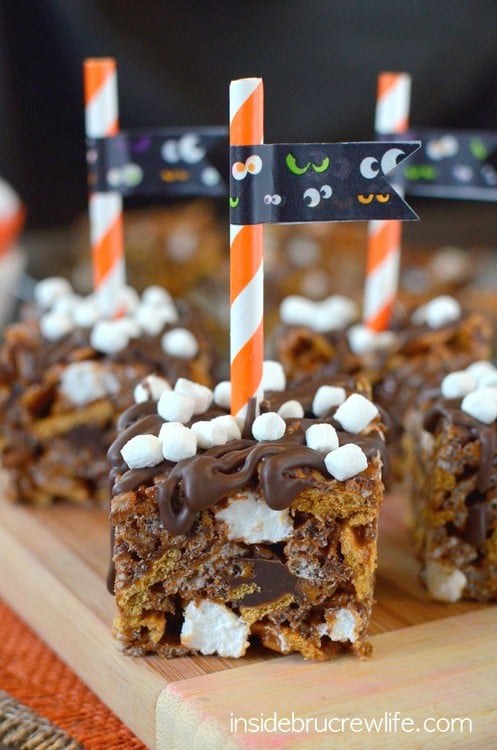 The other day I was looking through my recipes, and I realized that I have only shared two other rice Krispie treats with you since last fall!
Only two, people! I am seriously questioning my rice krispie treat love right now. I thought I was a die hard fan, but the records show I have been slacking in this department.
I bought a few bags of holiday candies and marshmallows the other day, and now I have so many fun ideas going through my head. Finally, I decided to just make an easy Rice Krispie treat.
But at the last minute, I decided to jazz it up with some s'mores flavor. It's me we are talking about after all.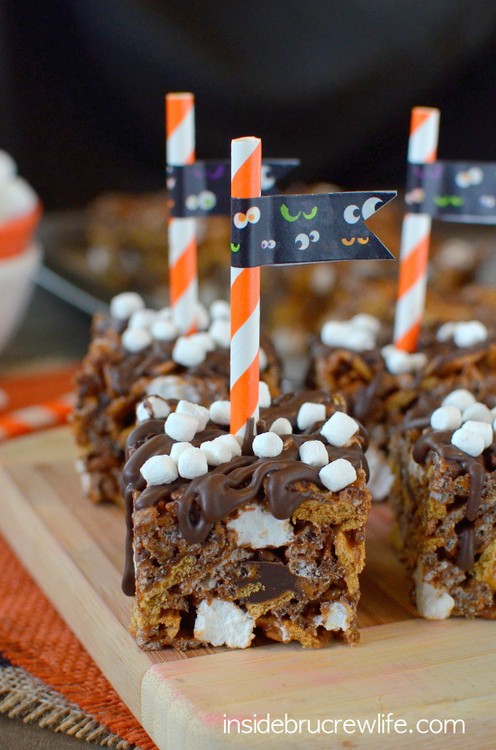 Lately, I have been obsessing over pumpkin mixed with s'mores. I fell in love with this combo when I made these Pumpkin S'mores Bars.
It is such a fun combo of flavors. Perfect fall meets summer/bonfire treat!
For these pumpkin Rice Krispie treats I used a bag of pumpkin marshmallows instead of the normal ones. I suggest buying 2 bags of these seasonal marshmallows when you can find them because they are so good. You will love the pumpkin spice flavor that these soft marshmallows has.
They are also delicious on top of a Dark Chocolate Latte, if you were wondering.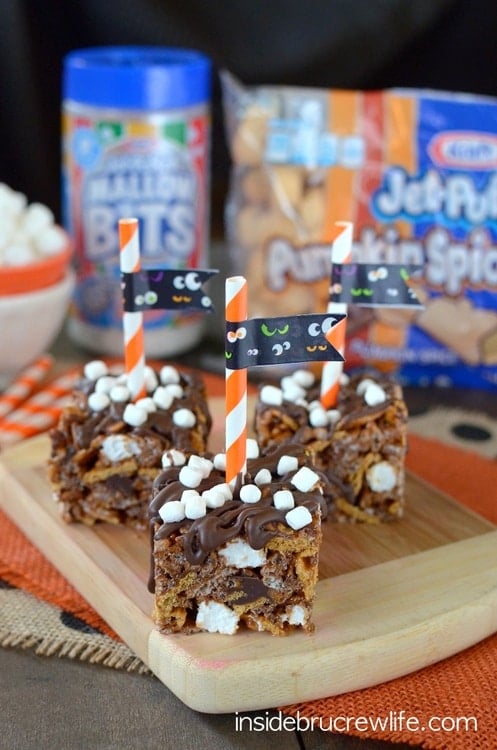 How to make Pumpkin S'mores Rice Krispie Treats:
Place the pumpkin marshmallows and butter in a pan and melt down slowly.
Stir in the cereals until every thing is coated. Let the mixture cool for a few minutes before stirring in the mini marshmallows and chocolate chunks because they will melt if you add them too soon.
After 5-6 minutes, stir in the marshmallows and chocolate chunks quickly.
Immediately spoon the mixture into a buttered baking dish and press them down gently. Pro Tip: Use a piece of parchment paper to press the mixture down gently. Do not press the treats too hard, or they will set up hard and crunchy. Soft, chewy treats are what we are going for here!
Let the pumpkin treats cool before cutting into squares.
How to Decorate Rice Krispie Treats for Halloween:
Press an orange striped paper straw into each square.
Wrap a piece of Halloween washi tape around the top of the straw and cut into a flag shape.
Drizzle each square with melted chocolate and sprinkle with a few mini marshmallow bits.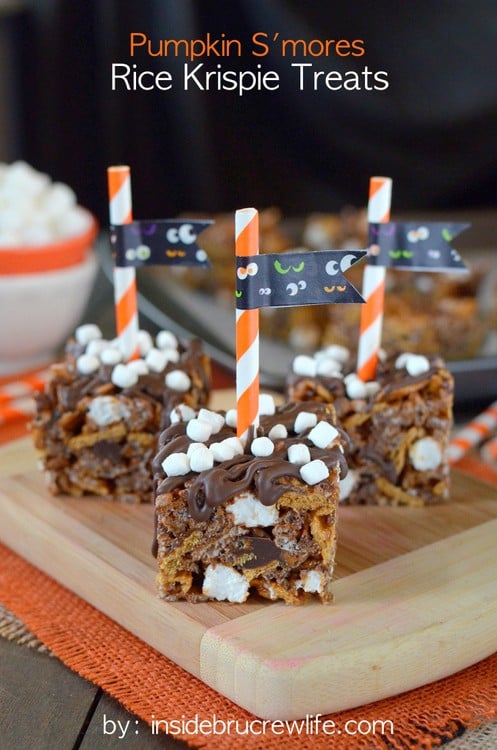 More easy Halloween treats you may like: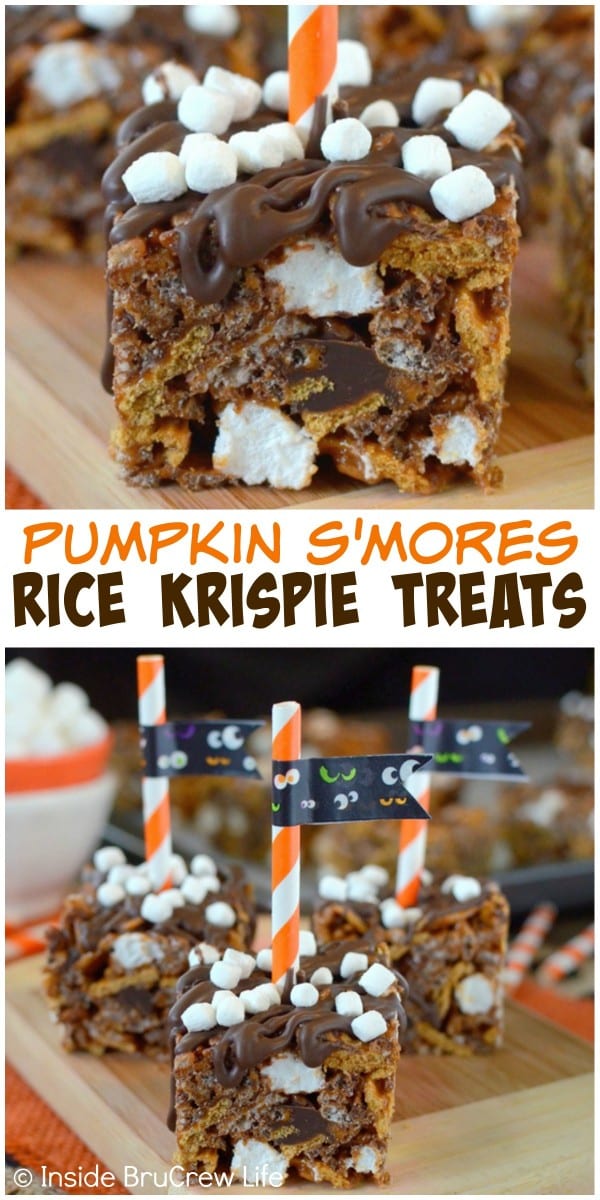 *The post for Pumpkin S'mores Rice Krispie Treats was first published on October 14, 2014. The post has been updated and republished on October 3, 2019.