Salted caramel and mocha come together in a cute little truffle that you can enjoy any time of the day. You might want to double the batch...these Salted Caramel Mocha Truffles will not last very long.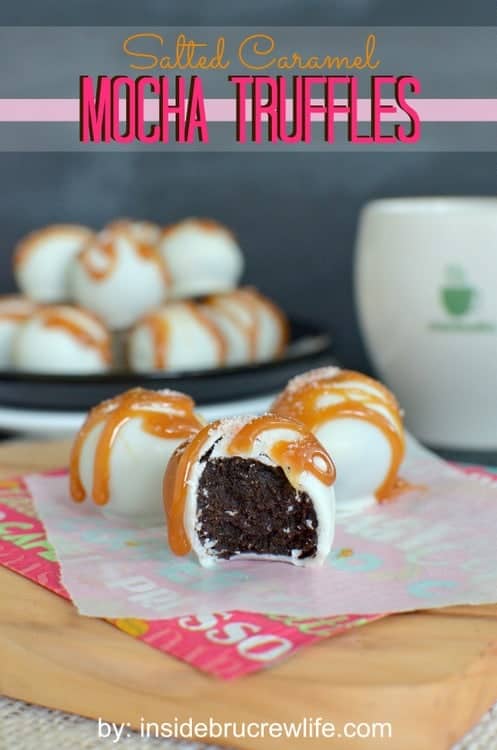 Can I just tell you how happy I am that the Salted Caramel Mocha is back at Starbucks?
I wait all year for them to bring them back, and I had my first one this fall the other night after my son's soccer game. And I fell in love with it all over again!! I now have salted caramel mocha everything on my brain. I seriously couldn't rest until I recreated another yummy salted caramel treat...I didn't think you would mind 🙂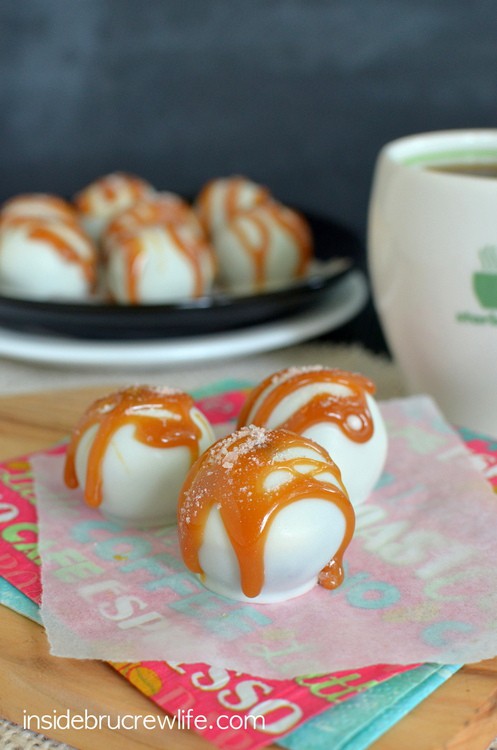 The great thing about these cookie dough truffles is that you get a whole batch for the same price as one drink at Starbucks. Not that I don't think the drinks are worth it...I drink my share of them, believe me.
In fact, I'm seriously considering stopping on the way to the kid's soccer and volleyball games tonight for another one. I can never have enough salted caramel. Ever!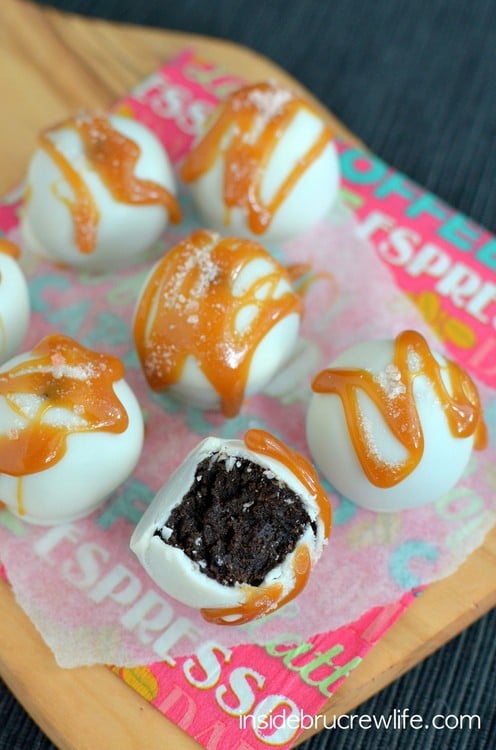 Of course all weekend long all I could think about was making something new and delicious that included my fav flavors.
Then it hit me...why not take these Peanut Butter Chocolate Cookie Dough Truffles and change them slightly to include the mocha and salted caramel. Nothing against my favorite candy, but I think these Salted Caramel Mocha Truffles may have them beat by a mile. There is just something about sweet and salty that truly gets me every. single. time!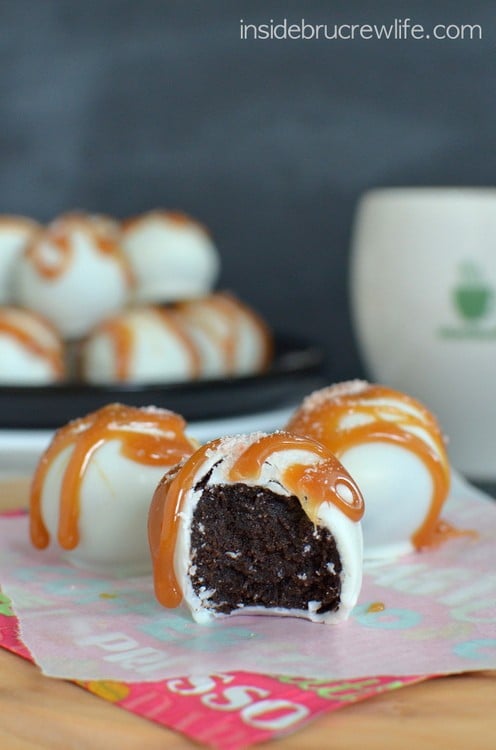 The best thing about these truffles (other than being cheaper than Starbucks) is that they are completely no bake. You beat everything together in a bowl and roll them into 3 dozen bite sized balls. I do recommend refrigerating them for about 30 minutes. It just makes it easier to dip them in the melted chocolate.
Use a toothpick to dip and tap. After the chocolate has set up all the way, heat the caramel and drizzle it over the tops. You do want to let the caramel cool just for a minute or two, or you will have white chocolate melting too. But seriously it doesn't affect the taste at all...I would know. I had a few of these bad boys each day this weekend.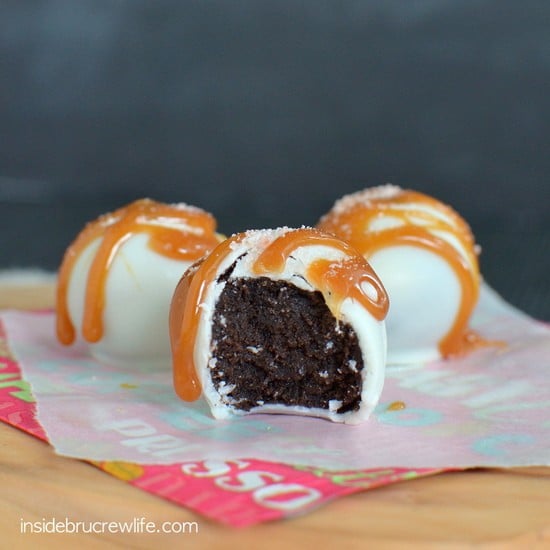 Diet? Who cares when you have these amazing salty and sweet treats in front of you.
Do you love a recipe you tried from Inside BruCrew Life?
Please leave a 5-star ⭐️ rating and a review in the comments section below.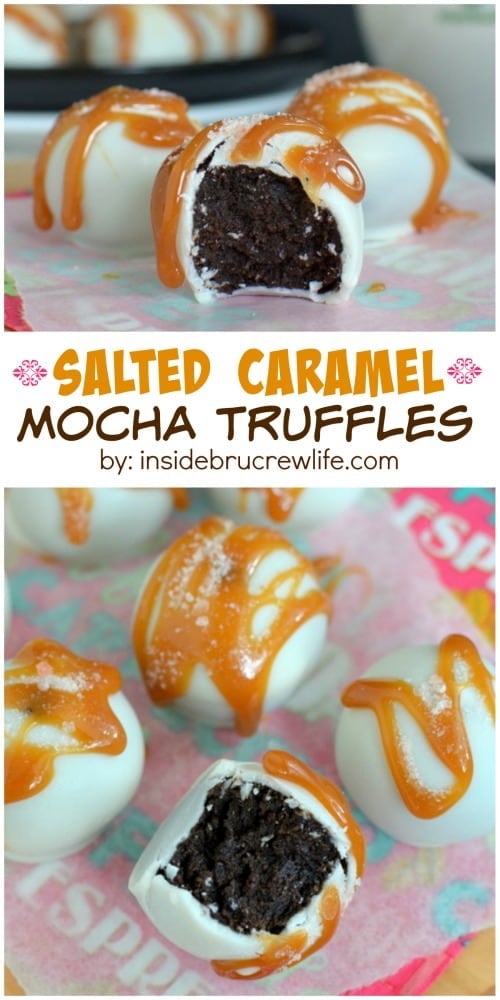 More recipes to get that salted caramel fix with:
Salted Caramel Mocha Bundt Cake