An icy mug of this Sparkling Blackberry Peach Tea and a chair on the back porch is the way to relax in the summer. This easy two ingredient drink is refreshing and fruity.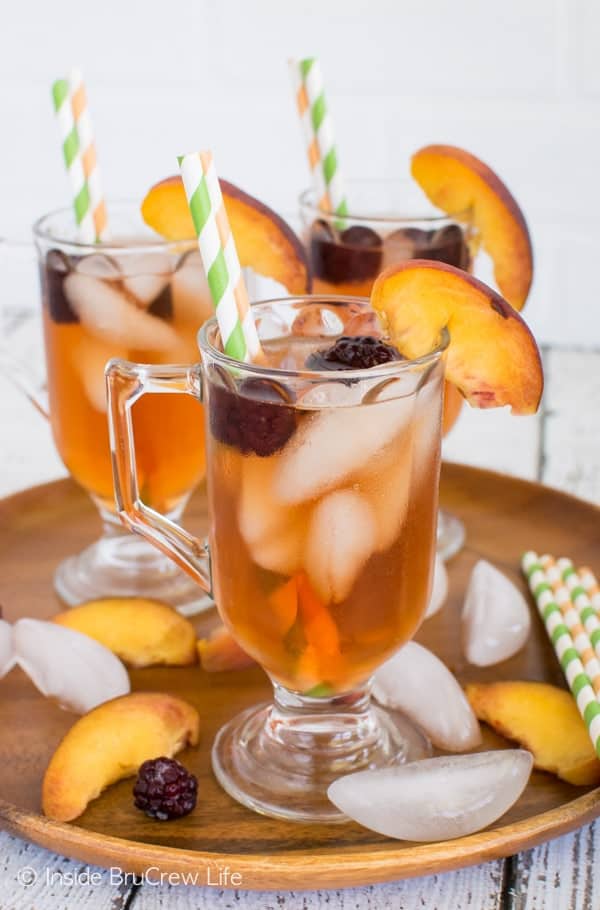 Earlier this summer my husband learned a very important lesson about living in Texas. This state is extremely large and to get to just about anything you need to drive 2-4 hours.
When we left to drive back to Indiana to visit friends and family, we had to cross about 3 hours of Tesas canyons. There are a few little towns at the beginning, and then nothing for quite a long stretch. My husband thought that our little car had plenty of gas and could make it 3 hours to a gas station on the other side of the state.
But a little car that is weighed down with 5 people and a luggage rack uses more gas than normal because in the middle of the canyons, our car said it had about 20 miles of gas left. And there was no gas station or town in sight.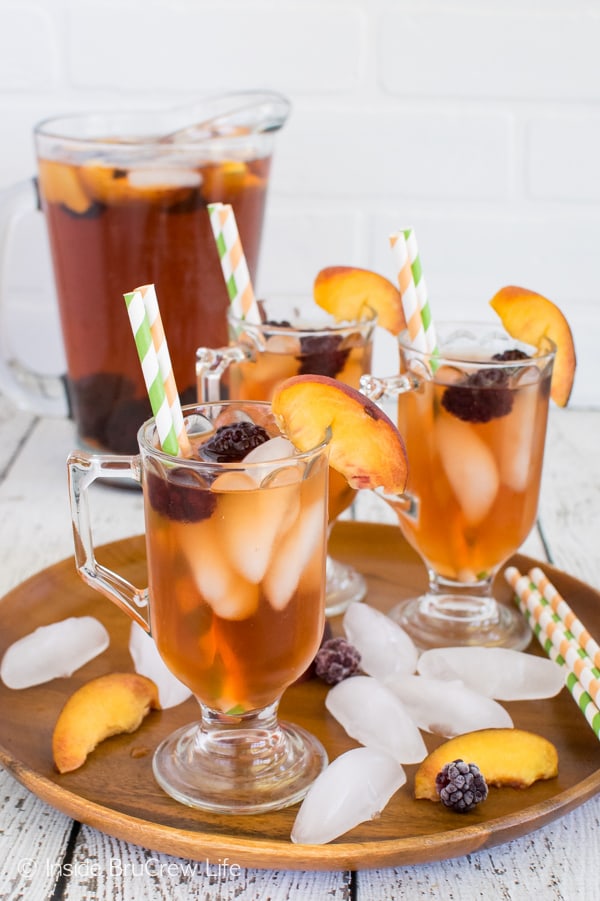 Oh, and there was no cell service either, so we couldn't look and see where the closest town actually was. And it was 100 degrees outside, so walking to find a gas station or staying with the car weren't good options either.
Trust me, my husband and I were quietly praying and begging God to let the car make it to a little town. 37 miles later, we sputtered into a little town with one gas station. I don't really know how the car made it that far on fumes. God was definitely watching out for us that day. It's so refreshing to see how God answers prayers...even the little ones about car problems.
I'm pretty sure we will never leave our town without a full gas tank again though.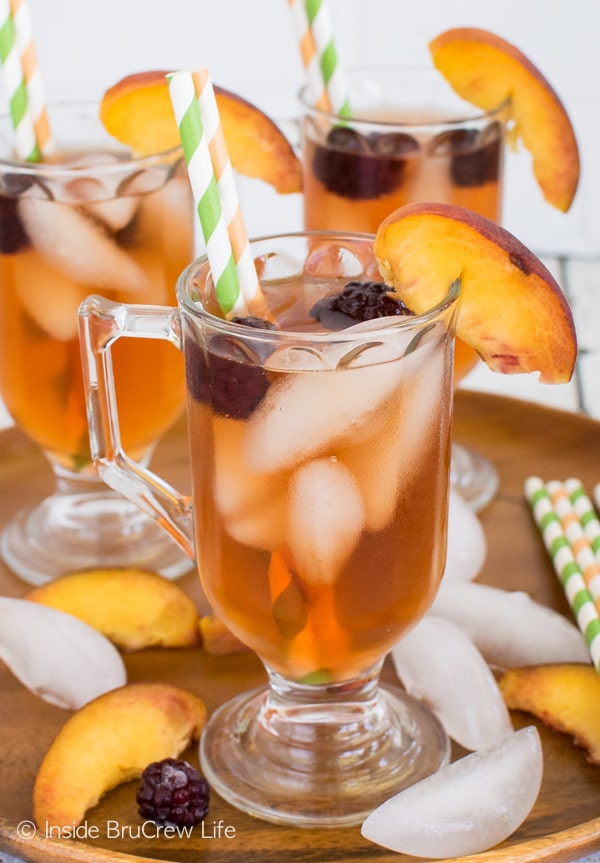 Summer time is a great time to experiment with lots of fun drinks. I have been buying some of those easy drink packets and sparkling waters and mixing flavors for fun new flavor combos to keep in the fridge for hot days.
My kids absolutely loved this sparkling key lime fruit punch, so I experimented with another combo recently. The only thing is that I forgot my kids aren't crazy about tea, so my husband and I had to drink the entire pitcher of this sparkling blackberry peach tea.
Good thing both ingredients are low calorie, right?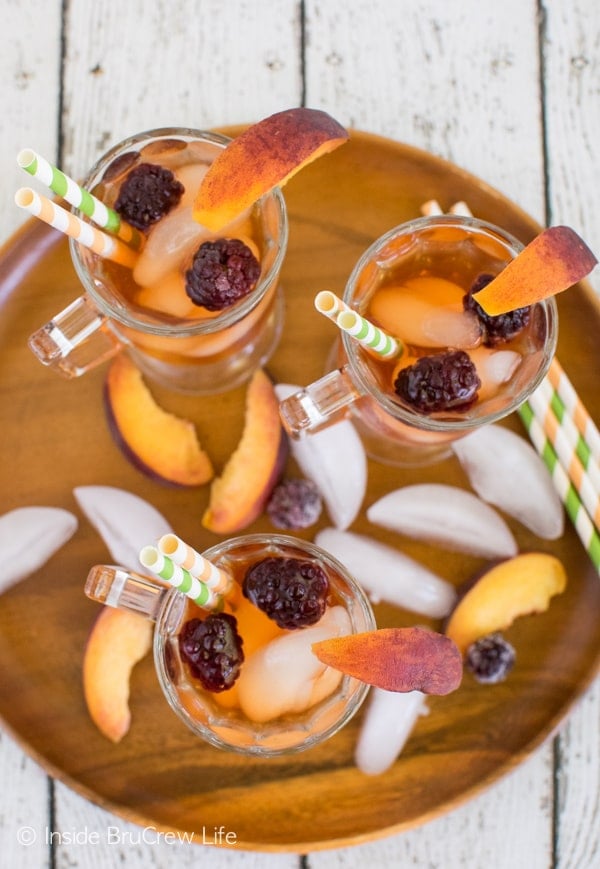 Since we always have frozen fruit in the freezer for smoothies, I added some frozen blackberries and fresh peach slices to the pitcher to infuse the drink with even more fruit flavor. You can also just add the fruit to the glasses right before serving.
One more thing, don't forget the cutesy straws. They just make these drinks so much more fun to serve to your friends or to yourself. I'm all about sitting on the back porch in the late afternoon drinking a cold beverage out of a cute straw.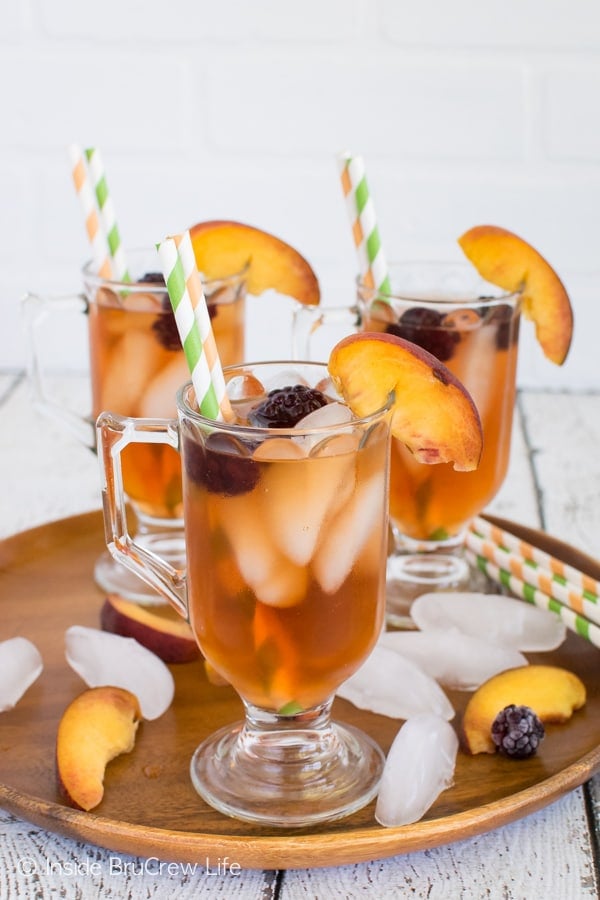 More icy drinks that are refreshing in the hot summer months: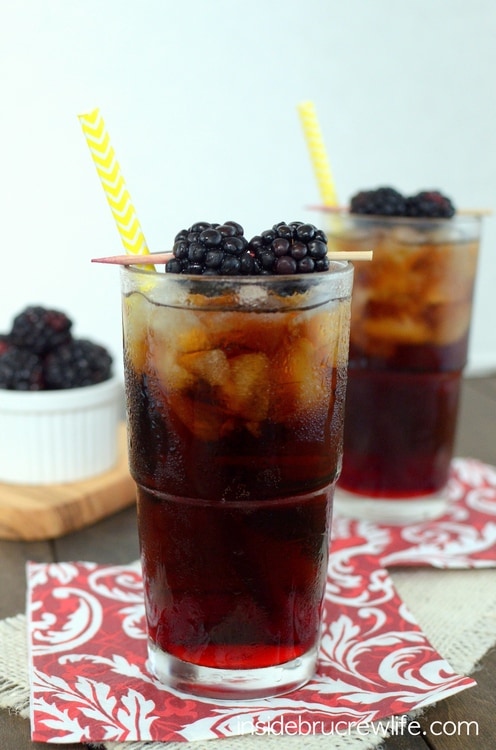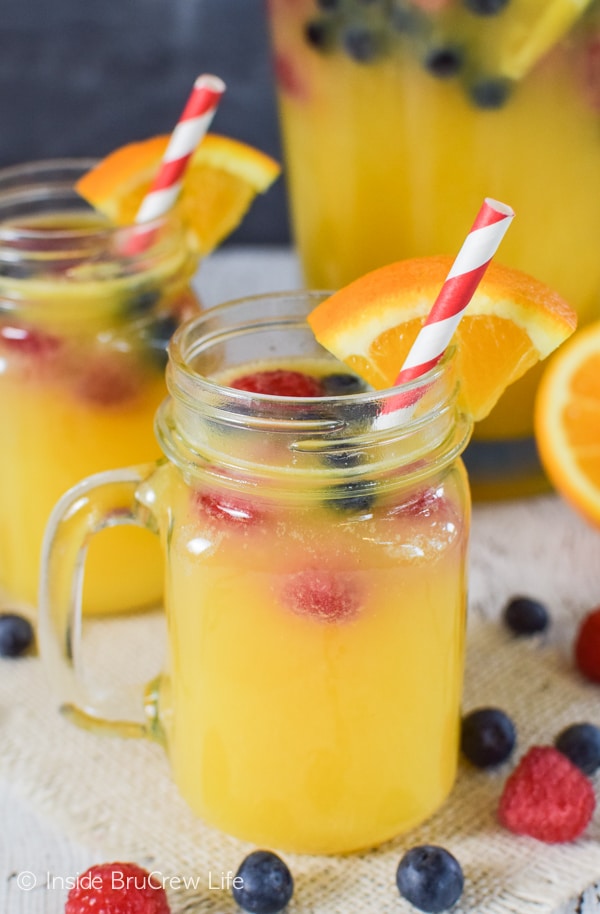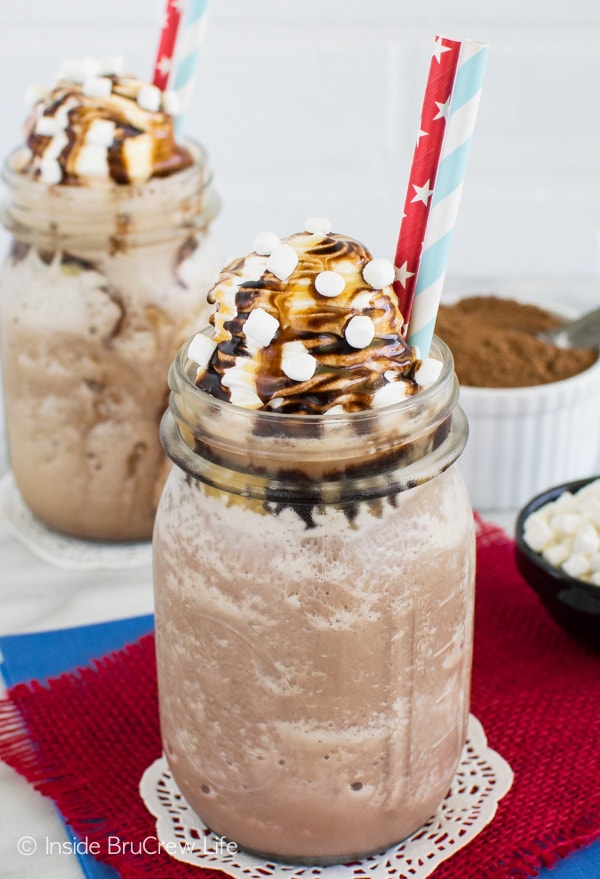 Frozen Salted Caramel Mocha Hot Chocolate
More fun drink recipes to try: