A big bowl of this Spinach Chicken Caprese Salad is an easy dinner to have on your table in under 30 minutes. Don't forget the balsamic glaze because it adds so much flavor.
Drizzle this Homemade Honey Balsamic Vinaigrette on right before serving.
At this very moment, our house is in complete shambles. There are boxes and piles everywhere as we are preparing to make another big cross country move.
I have been trying to get our kids to just eat whatever we have in the freezer, fridge, and cupboards so that I do not have to pack it or throw it out. I decided to follow my own orders and come up with a dinner out of whatever we had on hand.
There was a bottle of balsamic vinegar and a box of mini pasta noodles in the cupboard and some frozen chicken breasts in the freezer, so I pulled those out. All it needed was some fresh veggies and cheese to complete it. So yes, I had to buy more ingredients to use up ingredients. I'm not sure if that is really what the end goal was, but hey, I got an awesome dinner out of it.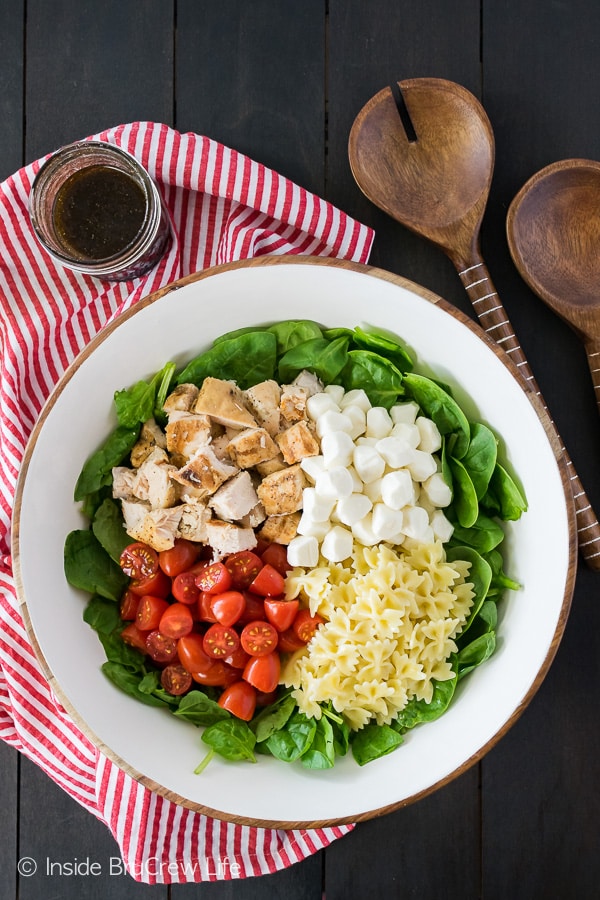 Moving brings out all the emotions for sure. The past few days I have been a mess. Not only are we moving and leaving friends again, but we are moving to an unknown with jobs and finances.
My husband left his current job and has become a Certified Health Coach. He is going to be helping clients who are ready to learn healthy eating habits and who want to lose weight and gain clarity of mind.
We both went through the program, and I can tell you it works. I have lost over 12 pounds doing the program and exercising. I believe in it! Between the 4 people that he is currently coaching, we have lost a combined total of over 120 pounds! Oh yeah!
Now to get some more clients for my hubby to coach, so message me if you have any questions or would like a free health assessment to see how this will work for you.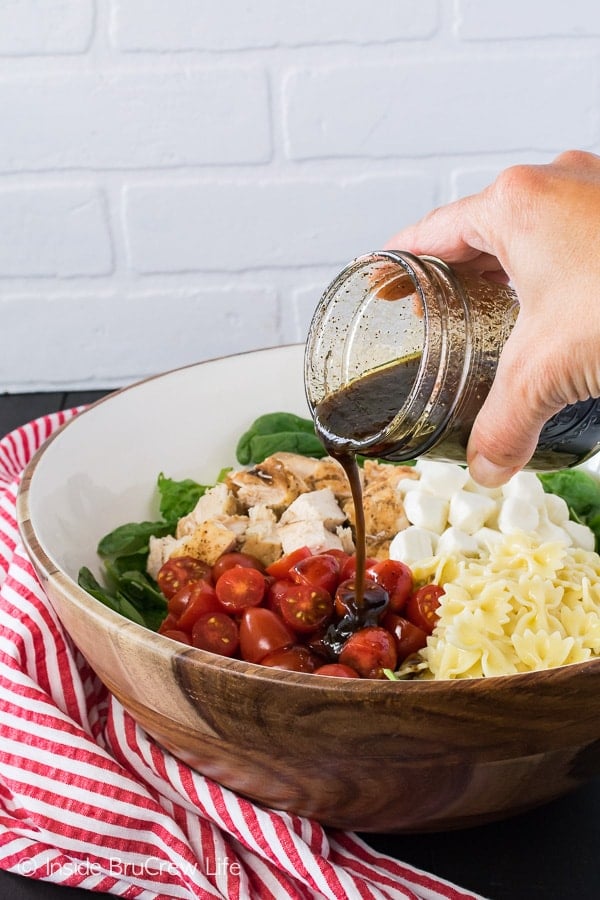 Then to top it all off, our oldest will be heading off to college a few weeks after we get to our new home. It hit me the other night that he will be leaving us and boy, did that bring on the tears! How in the world did he get so old so quickly?!?!?!?!
With all the crazy emotional moments I have been having lately, quick easy dinners are necessary because cooking while crying isn't the best idea! Mamas that have sent your first baby to college, please tell me how you did it! I'm so sad, but happy for him!
The other day I was making a batch of Caramel Peanut Butter Pretzel Fudge and totally burned the chocolate. I wasn't crying that day, just rushing.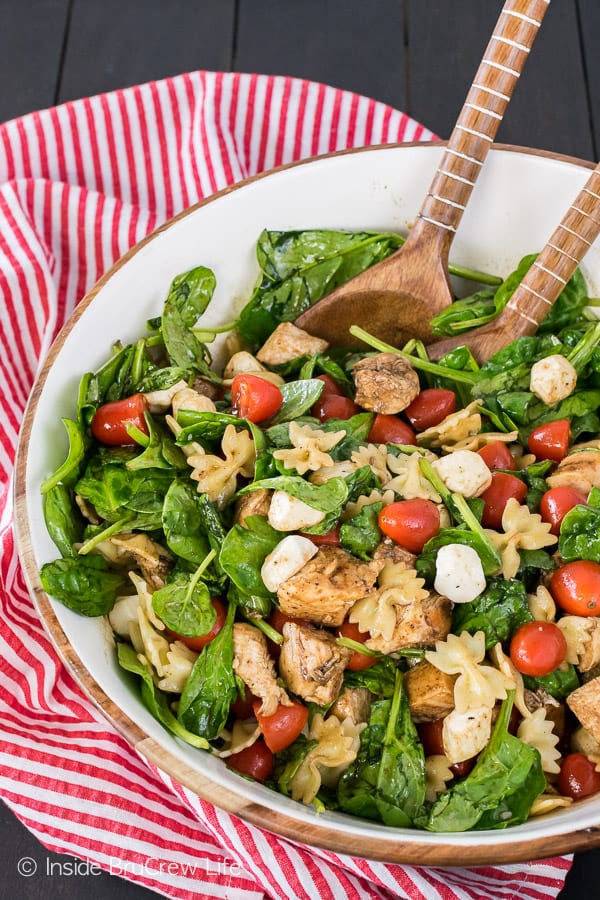 I love using spinach for a base in fresh salads. This Strawberry Orange Spinach Salad is one of my favorites during the summer, but this new Spinach Chicken Caprese Salad quickly went to the top of the list after one bite.
The homemade vinaigrette and the balsamic glaze added so much flavor to the veggies and meat. The kids and I both went back for extra plates of salad! I'd call that a dinner win! Even with crying sad eyes, I can put together a winner winner chicken dinner! LOL!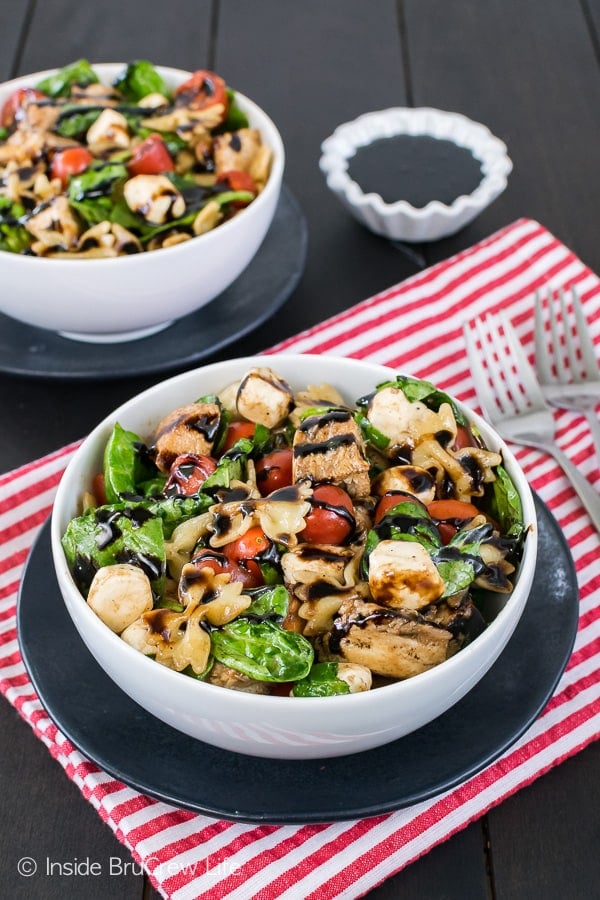 If you are still looking for more summer salads to add to your meals, check out a few of these recipes.

*This post does contain affiliate links. Inside BruCrew Life may receive a small percentage from sales made through these free links. As always, these do not cost you any extra. Thank you for supporting us and letting us share products we use and love this way.
SaveSave