This Broccoli Salad is a quick and easy summer salad that is loaded with veggies, bacon, raisins, and sunflower seeds. The creamy homemade dressing adds a delicious flavor.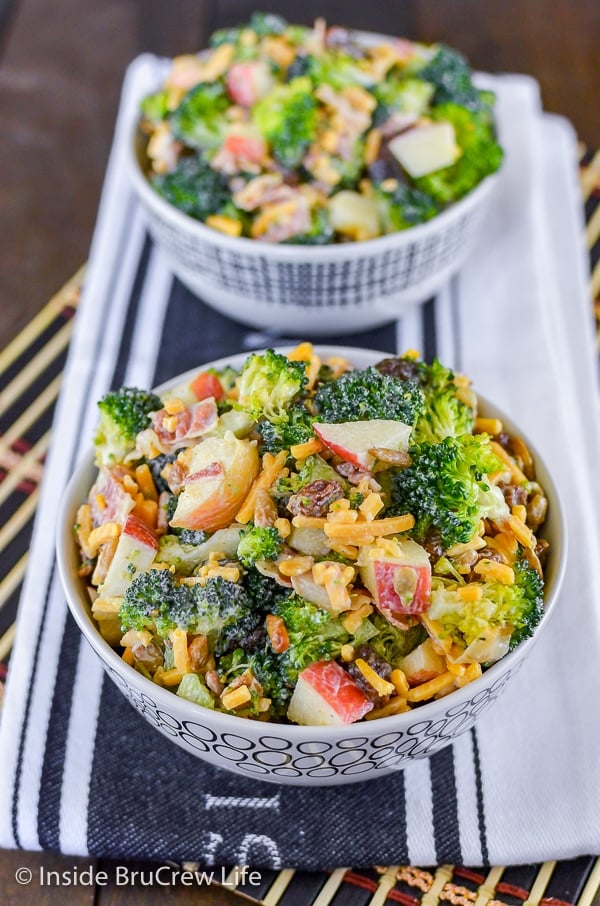 Despite all the sugar and treats you see here, we usually eat lean and green meals for dinner.
This Veggie Salad is a staple in our fridge during the summer months. Actually, to be honest we eat that veggie salad all year long. Our kids love it with pasta added to it, and we add it to a spring mix along with some grilled chicken for a full meal.
A couple months ago we had a picnic with some of our family, and my mother-in-law brought a big bowl of easy broccoli salad with bacon. Most of the time I cannot stand eating raw broccoli, but for some reason I absolutely love it this way.
It has been years since I had eaten this salad, and I had forgotten how much I love it. I even went back for seconds of salad instead of dessert. Can you believe that?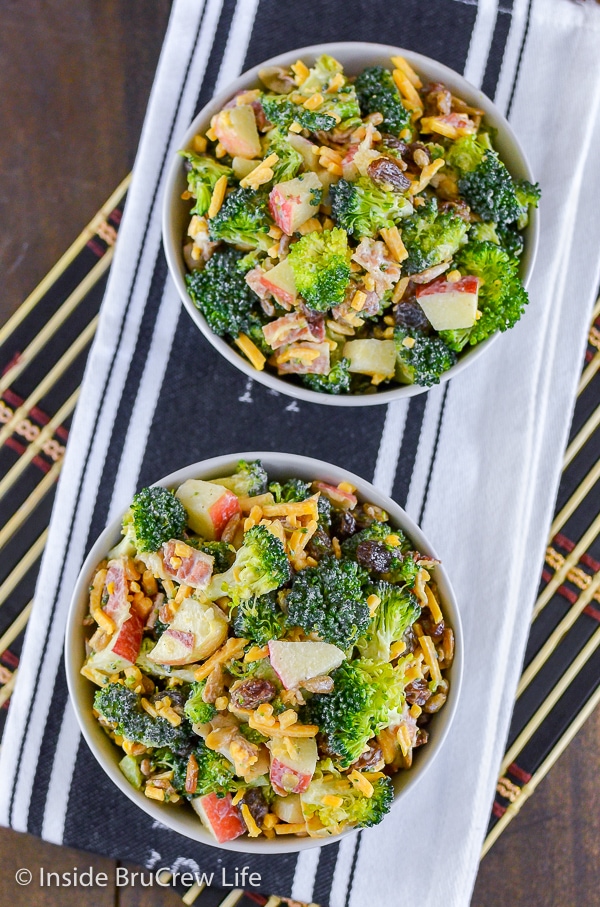 I came home and made a big bowl of the simple broccoli salad for us to eat all week too. I just had to recreate it based on what I remembered from the picnic. Since I didn't have the recipe, I had to guess what was in the dressing.
I decided to use the dressing from this Cranberry Zucchini Slaw as my starting point. Since I'm not a fan of lots of dressing coating the veggies, I kept it to a minimum. If you like more, double the dressing ingredients.
We had a few extra apples leftover from making Biscoff Apple Muffins, so I added some chopped apples and transformed it into a broccoli apple salad. I love that they added a crunch and sweetness to the other ingredients.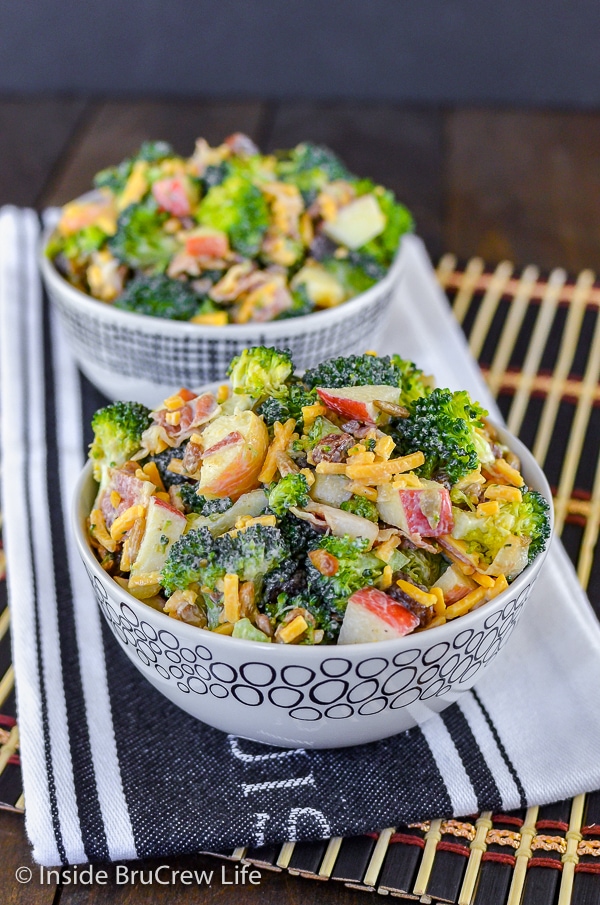 I love how easy this salad is to make. If you don't like something, leave it out or substitute something else. Well, except the broccoli. It is a broccoli salad, so you kind of have to keep that ingredient!
How to make Broccoli Salad:
Rinse the broccoli in water, then cut it into bite sized pieces.
Combine the broccoli, cheese, raisins, sunflower seeds, and cooked bacon in a large bowl.
Whisk together yogurt, mayo, vinegar, and sugar. Pour over the veggies and toss.
Season to taste with salt and pepper. Refrigerate for at least one hour for the flavors to come together.
Just think...if you eat a big bowl of this healthy salad for dinner, then you could totally eat two desserts later. Right?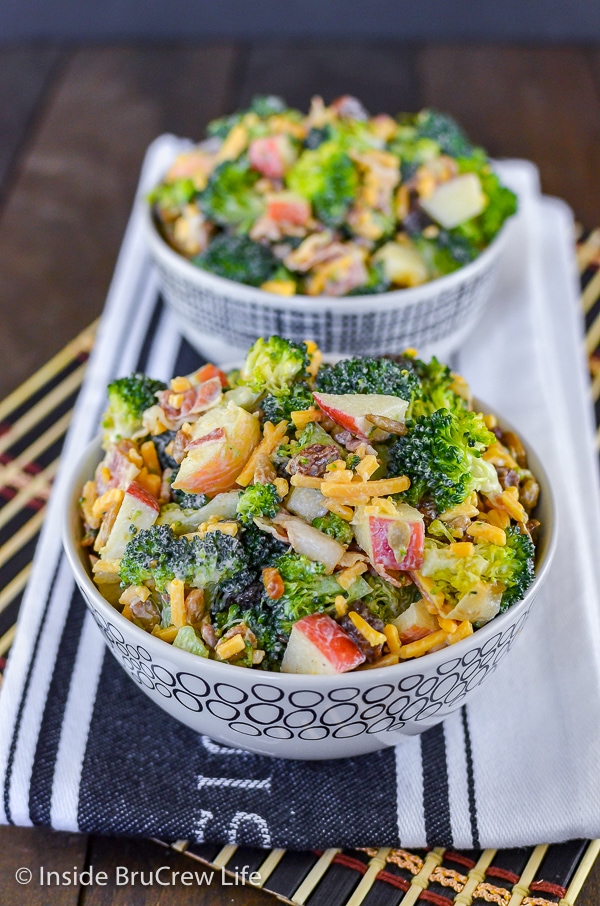 Other healthy salad recipes you may like: