These sweet Toffee Latte Scones are loaded with toffee bits and have a soft, yet crumbly interior. Relax with a cup of coffee and a batch of warm scones for breakfast.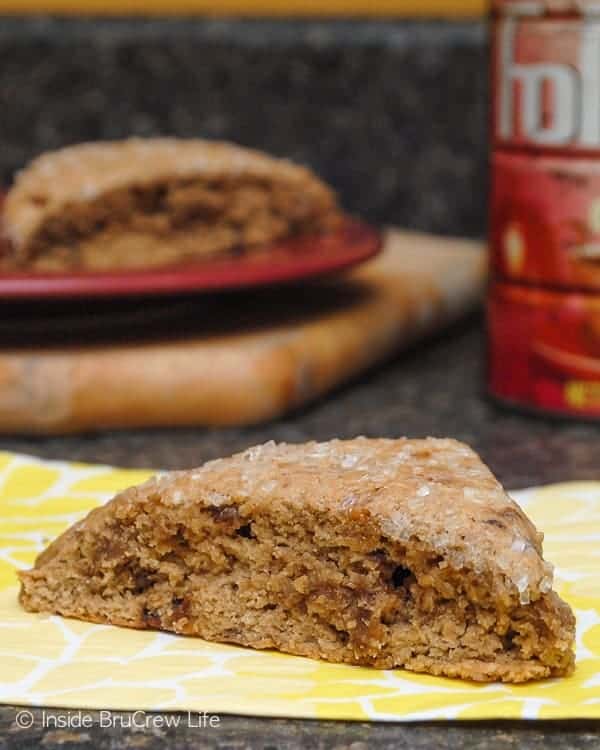 Well, it has happened. I am not smarter than a 7th grader, or a 5th grader for that matter. Shoot! I was struggling to do 4th grader work yesterday.
Someone just hand me the pan of Homemade Chocolate Chip Brownies and a container of Brownie Batter Coffee Ice Cream, so I can drown my sorrows in sweets.
My daughter and I have been studying so much lately, so that she can get better grades. Poor girl! She actually has to study like mad to just get B's & C's.
And we are ok with that because she is trying so hard. That is all we ask of her.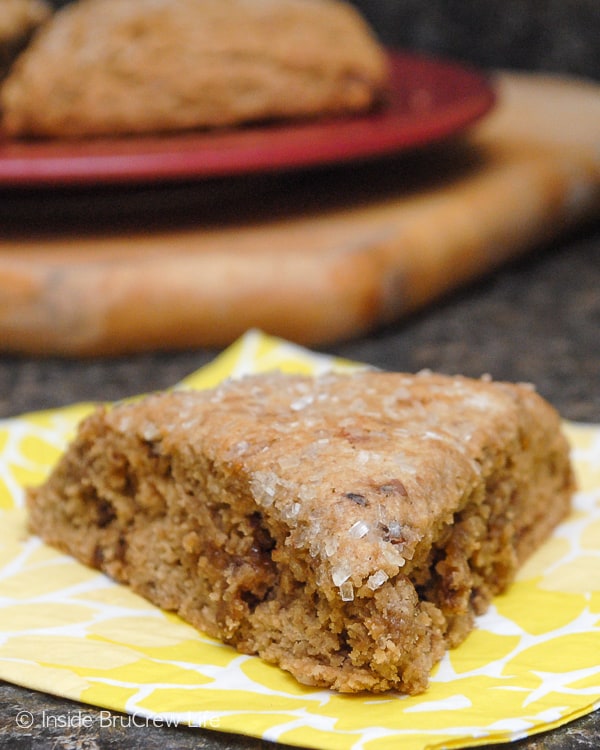 The other night we were doing math ISTEP prep papers. Boy, did I feel dumb! I couldn't remember for the life of me what mean, median, and mode numbers were or did. So our oldest (7th grader) was trying to explain it.
Either I have been out of school WAY too long, or they are learning things that I never did because my sugar laden brain was struggling.
So, with some help from Google, and a phone call to my husband at work, we finally got the paper done. Ppppfffeeeewwww! I'm glad that's over for another night.
Fast forward about 30 minutes, and we were going over her study sheet for an upcoming science test. I asked her a question about igneous rocks.
Our son looked at me with a funny look, and then he started to laugh. He came over, looked at the paper, and proceded to school me on the proper way to say the rock name.
Maybe I just wanted to make up my own pronunciation. You know, to make it more fun. Or maybe this stay-at-home mom stuff has made me dumber than those rocks I can't say. I really should read more than magazines I guess.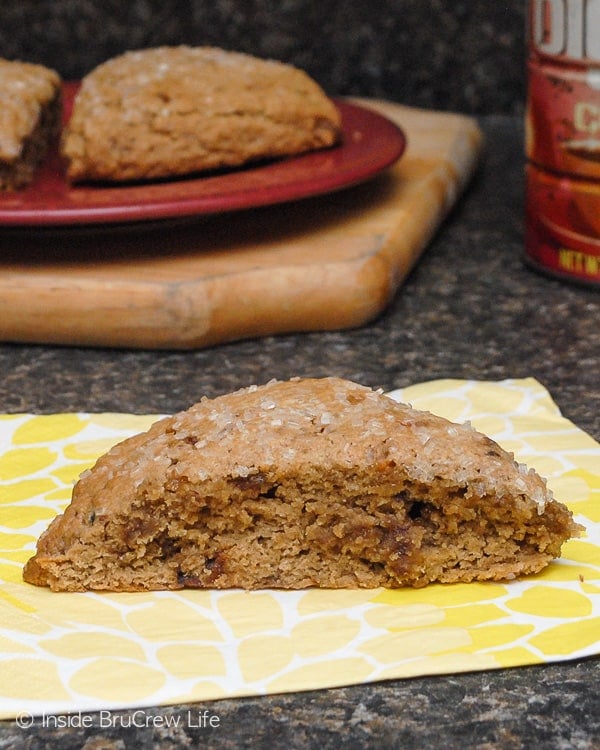 The secret ingredient in Toffee Latte Scones:
Now ask me a baking question and I can get those right. Most of the time anyway. The other times I just throw it in a pan and hope for the best.
Take these yummy breakfast scones for instance. I decided to play around with using melted ice cream in place of the liquids. It wasn't too much of a stretch to replace liquid for liquid.
I am happy to report that they baked up just fine.
Who needs igneous rocks or mean numbers when you can make Toffee Latte Scones out of ice cream?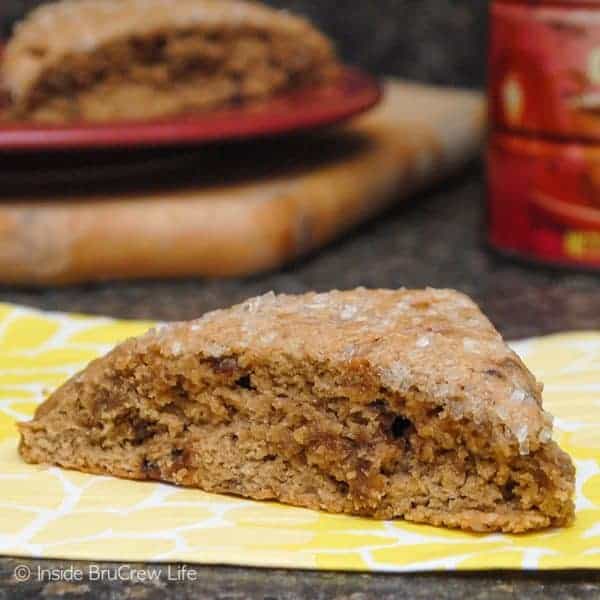 More breakfast recipes you may enjoy:
Toffee Latte Scones recipe: