These Chocolate Chip Pancake Muffins are an easy way to enjoy pancakes for breakfast without all the work over a hot stove.
*I am partnering with Challenge Dairy as a butter ambassador for this year.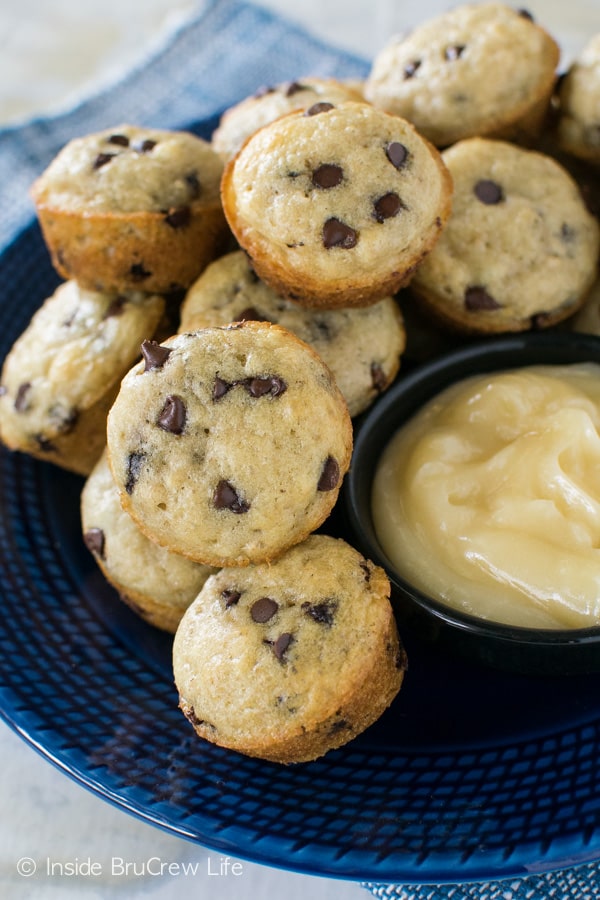 We are almost two months into our school schedule, and the mornings are still going good.  Our kids are old enough now to set their own alarms and get up and do their morning routine without us hurrying them along.
I think there has only been one day that they turned off their alarms and went back to sleep. Usually if one turns off their alarm, the other ones are yelling at them to get up.  Not that day…they all slept in.
Since all three of them are not big on eating breakfast, we have to keep some different things in the kitchen for them to choose from.  Waffles, pop tarts, banana bread muffins, and leftovers from the night before are the usual choices.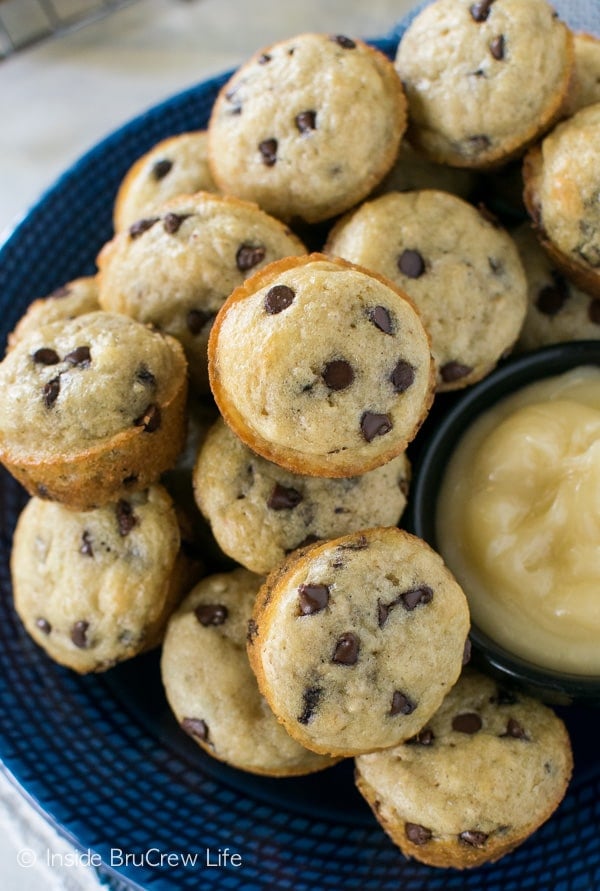 Pancakes are one thing that they all agree on though.  I usually make a big batch in the afternoon and freeze them for the week.  If chocolate chips are added to the batter, those pancakes do not last very long at all.
A few weeks ago, I was getting ready to do another batch of pancakes, but I ran out of time.  Standing and flipping each pancake takes up a good chunk of time when I do it.
I pulled out the mini muffin tin and was able to bake the pancake batter.  As the pancakes were baking, I could finish some of the other things around the house that I had been putting off. I may never flip pancakes again.  LOL!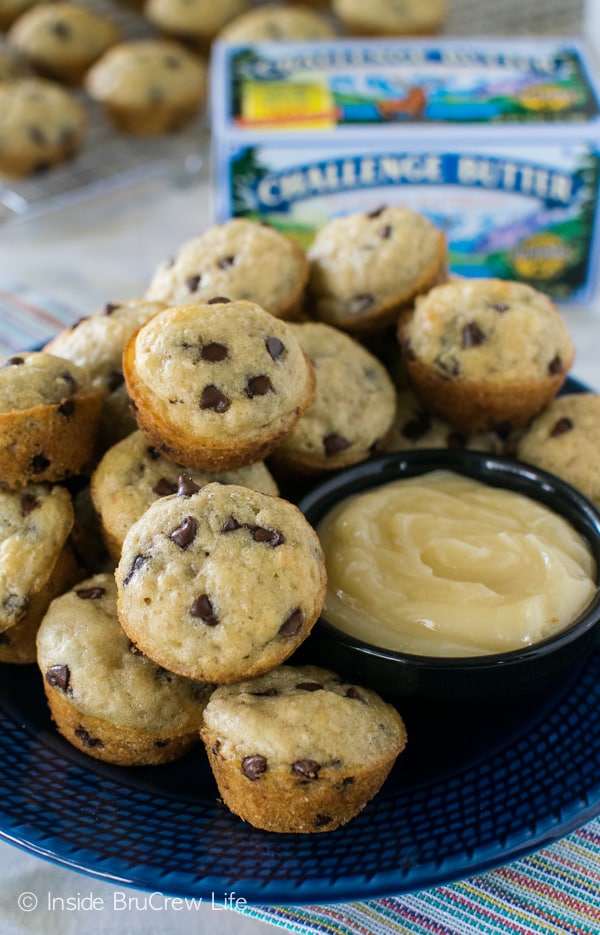 This year I am partnering with Challenge Butter as one of their butter ambassadors.  Seriously, that makes me giggle every time I say or write that. I love being a butter ambassador!!  We definitely go through a lot of butter with the amount of baking that goes on in our kitchen, so this partnership is perfect.
Challenge butter is made from 100% real cream. Using real butter really does make a difference in the things you cook and bake. I love that this company continues to challenge other dairy companies to use quality products.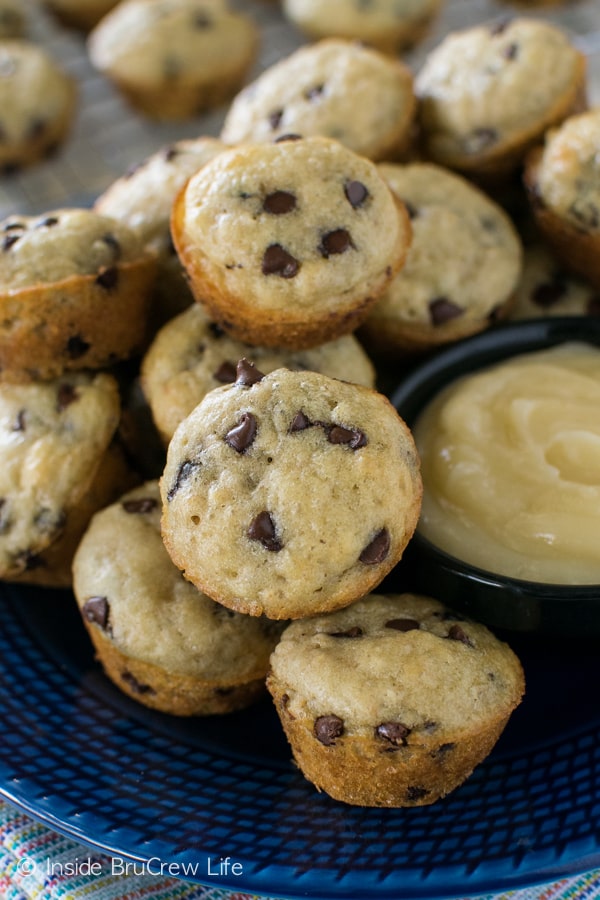 These little pancake muffins are great for grabbing on the go in the morning.  You can freeze a big batch of them on a tray and then put them in Ziplock bags in the freezer.  Just reheat a few in the microwave and give them a dunk in some honey butter or syrup and breakfast is served.
Head over to the Challenge Blog to get the Chocolate Chip Pancake Muffins recipe.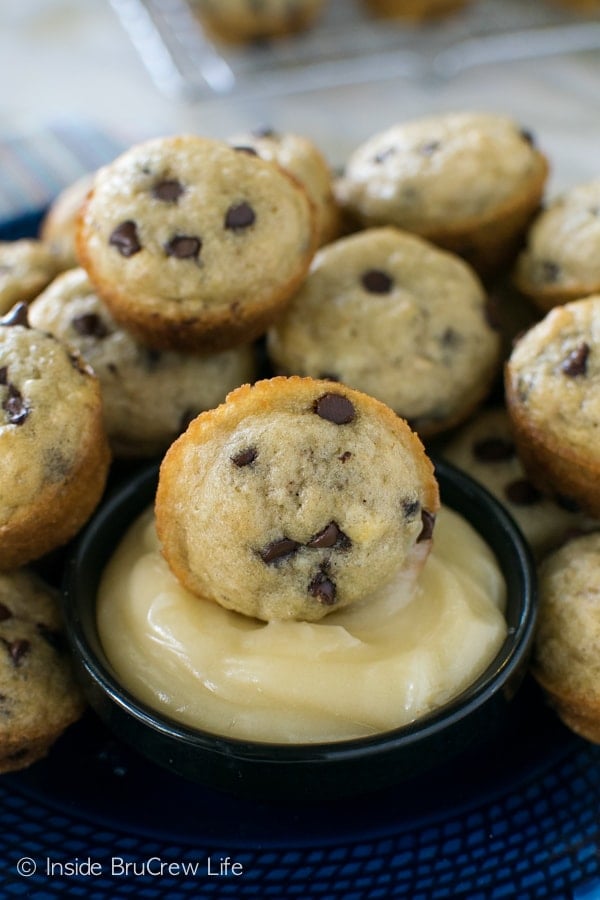 Connect more with Challenge Dairy:
Website | Facebook | Pinterest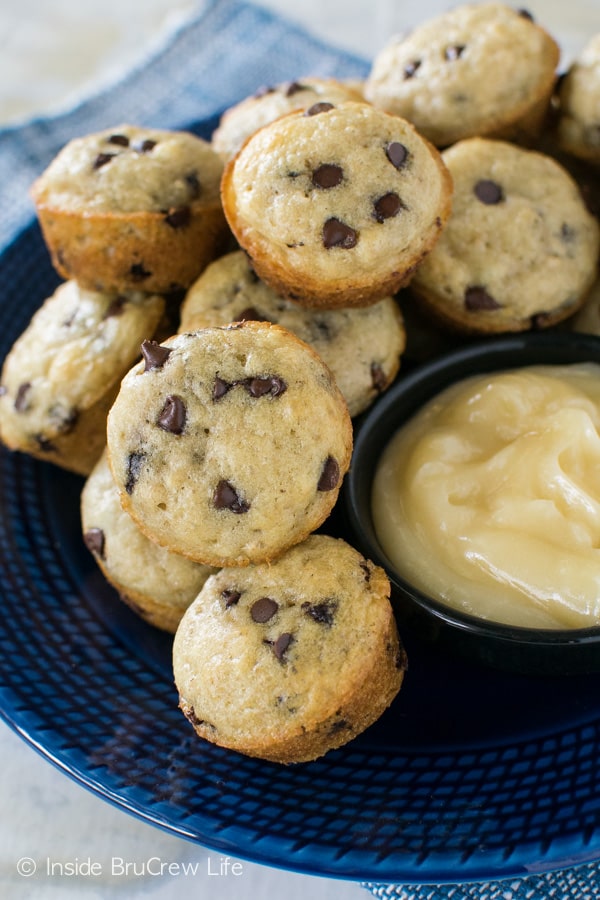 Ingredients
1 ¾ cups flour
½ cup quick oats
¼ cup sugar
2 teaspoons baking powder
1 teaspoon baking soda
½ teaspoon salt
2 eggs
1 cup buttermilk
¼ cup Challenge Unsalted Butter, melted
1 cup mini chocolate chips, divided
Instructions
Head over to the Challenge blog for the Chocolate Chip Pancake Muffins recipe
https://insidebrucrewlife.com/chocolate-chip-pancake-muffins/
Copyright Inside BruCrew Life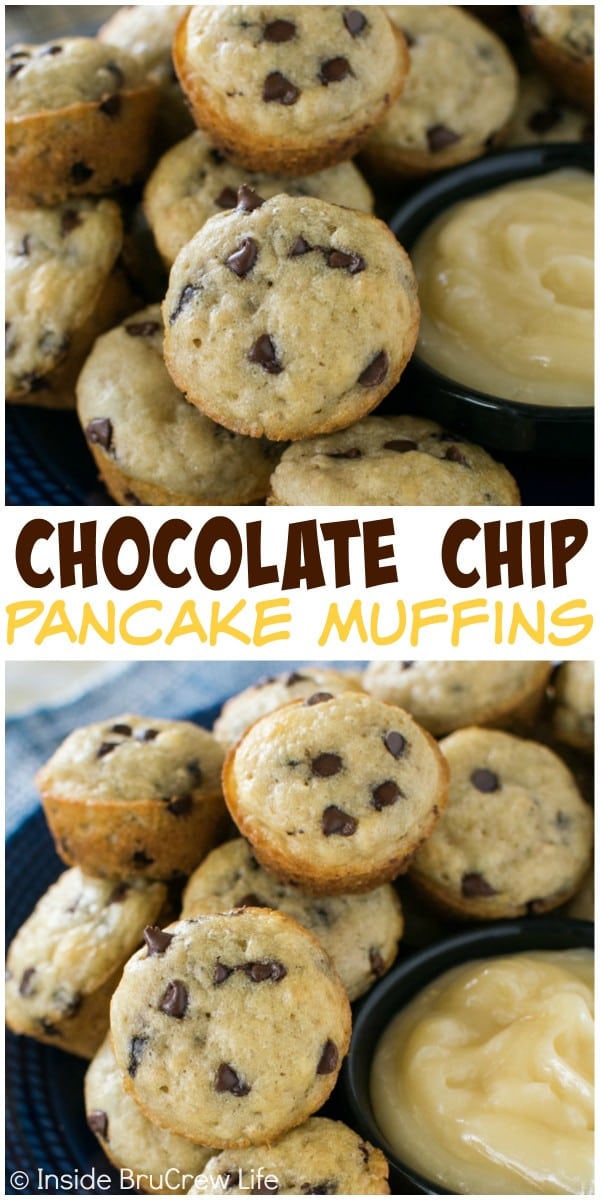 *Inside BruCrew Life has been compensated for this post by Challenge Dairy, but all thoughts and opinions are 100% my own.