Thank you so much for another fabulous year of fun and recipes! I have enjoyed sharing the desserts and dinners that get created in my kitchen with you.
Have you signed up for the BruCrew email yet? These recipes will be sent to your inbox each day.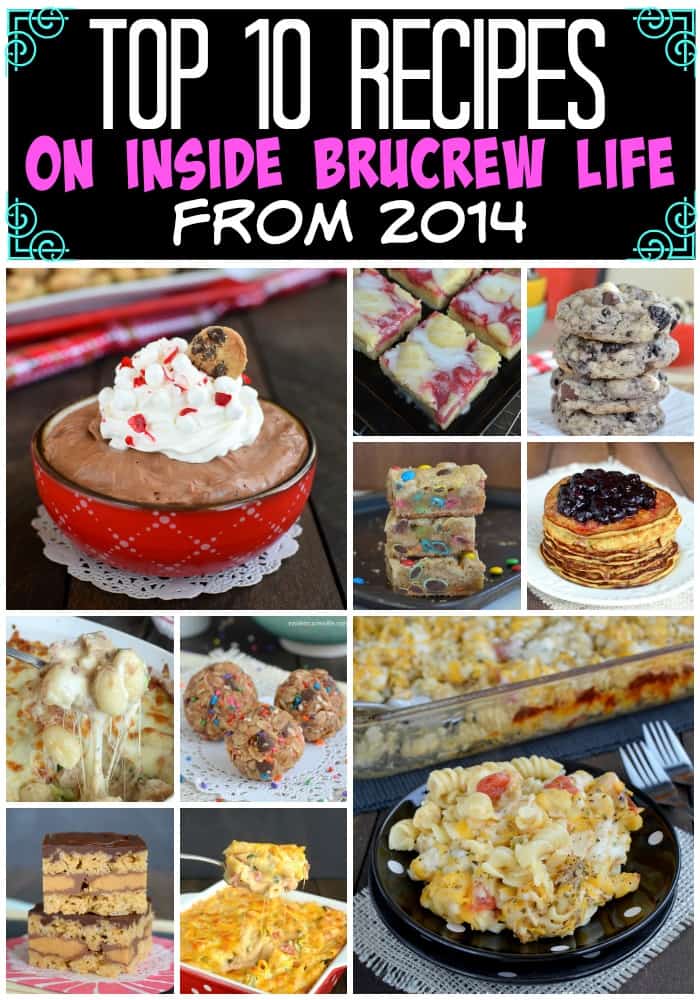 It is hard to believe that 2014 has come and gone already. You guys are amazing! Thank you for coming back time and time again for my stories and treats. I really appreciate all the pinning, commenting, and sharing that you do with your friends. I also love hearing how the recipes turn out in your kitchens. You guys make blogging so much fun!!! Keep the comments coming!
Today I am sharing the Top 10 recipes from 2014. Out of all the recipes that I shared this year, these 10 got the most views. Did your favorite make the list?
So, according to the stats, you guys are loving cheesy pasta. I will definitely be making some more cheesy goodness in 2015 based on these numbers 🙂 I was also surprised to see 2 skinny recipes in the Top 10. I'm kind of getting a complex over here though. I thought this was a dessert blog, but it looks like I should definitely add more cheese and health food to my kitchen craziness.
You tell me...what would you like to see in the next year?
Now for the Top 10...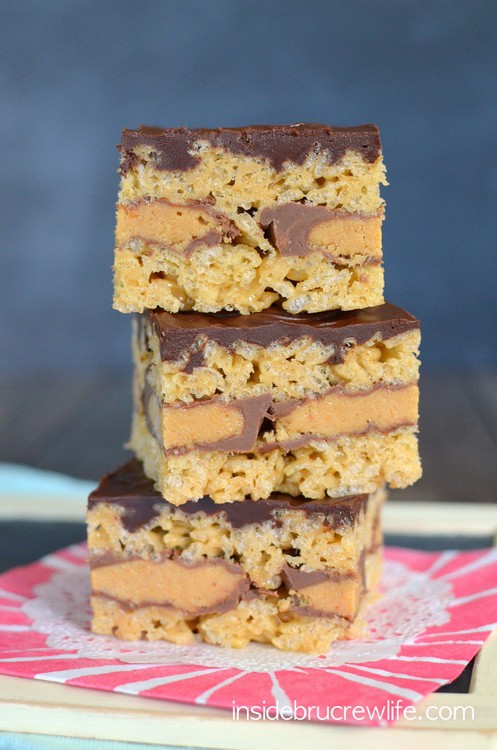 10. I'm not surprised that these Peanut Butter Cup Rice Krispie Treats made the list because they are pretty amazing! Peanut butter, chocolate, and a layer of candy will make these disappear every.single.time!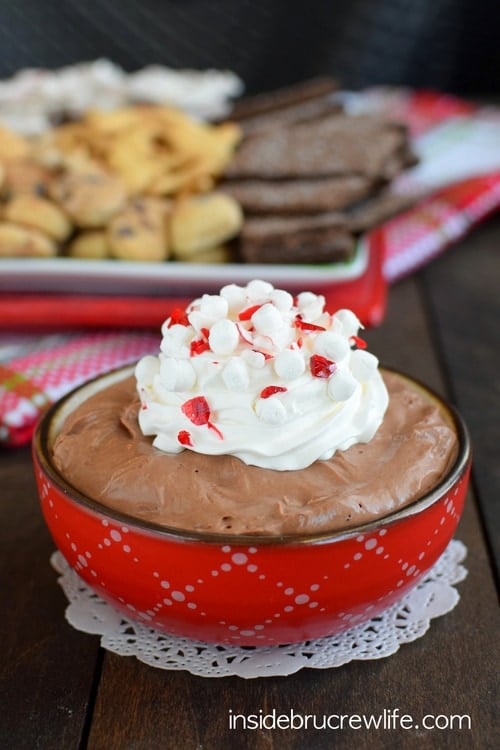 9. This Hot Chocolate Cheesecake Dip was actually one of my newer posts, so I was a little surprised to see it on the list. But then I looked at the picture and remembered how crazy good it was, so nope, not surprised anymore. Gotta love when a recipe has been blowing up Pinterest.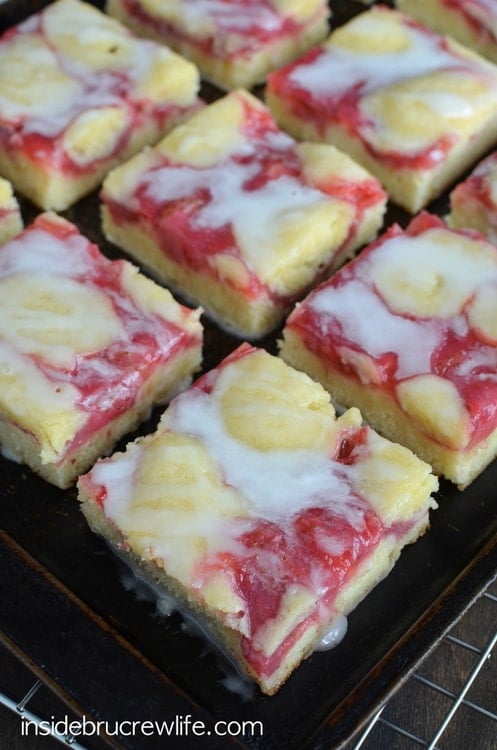 8. There is just something about this Strawberry Lemon Snack Cake that makes you want to keep eating it. Lemon, strawberry, glaze...commence drooling!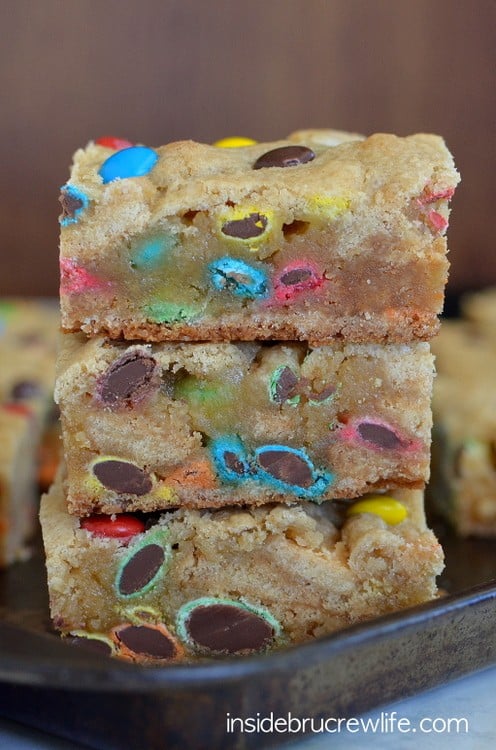 7. We make blonde brownies all the time. These M&M Blonde Brownies were a fun way to use up the candy from our cupboards! Great for all that holiday candy you might have still in your kitchen. Just make sure you under bake them slightly...soooo good!!!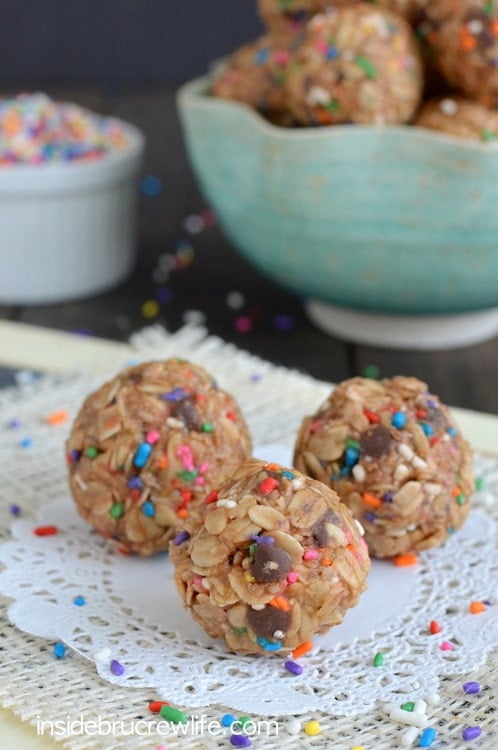 6. These little Skinny Peanut Butter Granola Bites were a fun treat. Peanut butter, honey and oatmeal rolled with a few mini chocolate chips and some fun colored sprinkles for when you need to eat a little better.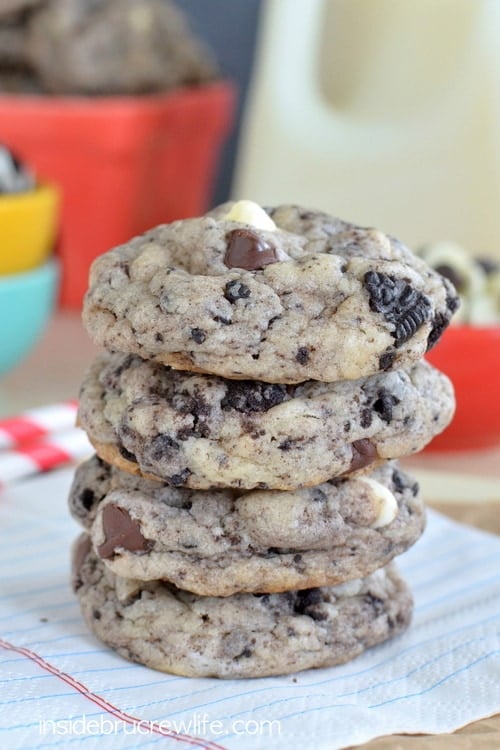 5. You guys do love your cookies. These Chocolate Chip Cookies & Cream Cookies are loaded with chocolate and cookie chunks! Bring on the cookie goodness!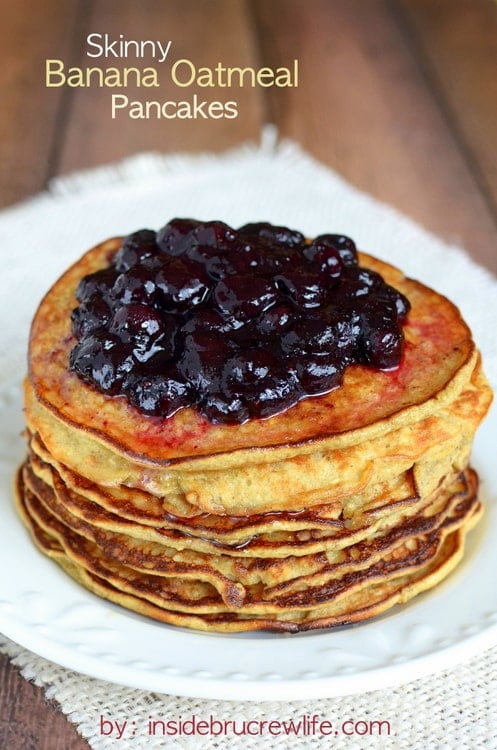 4. Did you know that eggs and bananas could make pancakes that look this good? I added some protein powder and oatmeal to add a little more protein. You guys seem to like these Skinny Banana Oatmeal Pancakes as much as we do!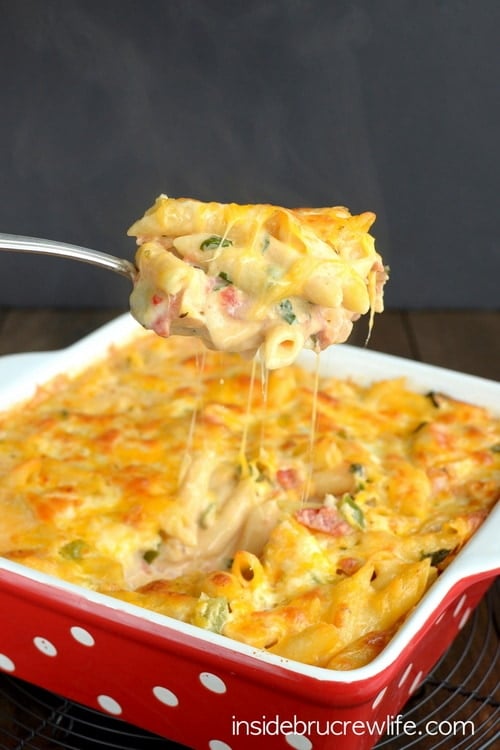 3. Chicken Bacon Ranch Pasta Bake. Let's all say that together again! Cheese and bacon is a sure fire winner every time.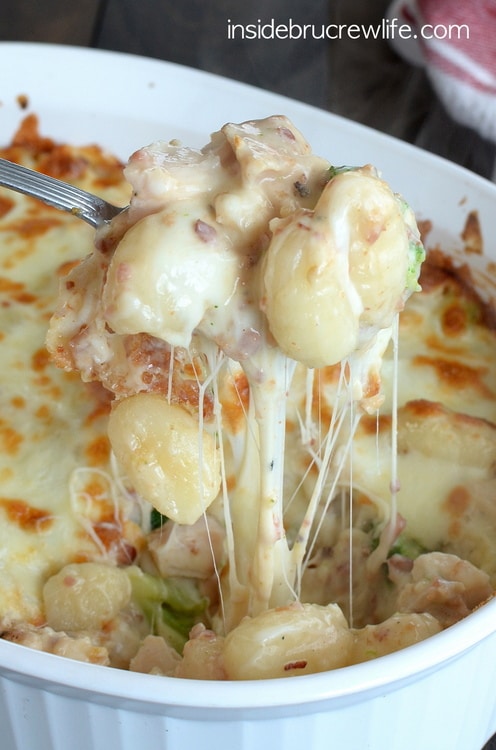 2. This Loaded Chicken Alfredo Gnocchi Bake was a meal that I just kind of threw together one day for dinner. It turned out so good, and I keep getting comments and emails from everyone telling me how much they love it. And I have to say it still makes me smile to see the pics of this cheesy dish all over Pinterest.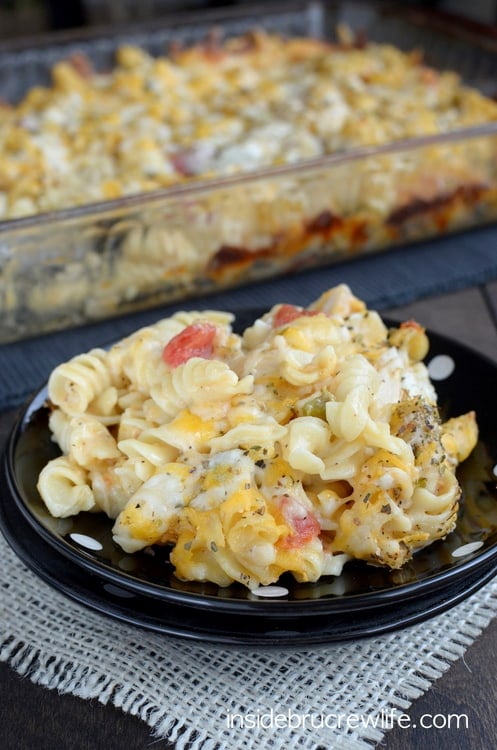 1. And this Chicken Supreme Pasta Bake came in at number one this year. My kids go nuts for cheese and pasta, and apparently you do too! This is definitely a "lick the pan clean" kind of meal.
I am excited to get back in the kitchen and create more fun recipes for you. I have made mental notes of all the favorites, so you can expect those to show up some time soon in a new easy to make recipe. And of course there will be more cookies, cake, and fudge because this is a dessert blog after all. Although if one day I declare I'm going into pasta full time, you will understand why!
Puffy heart love you guys!!!!