These Tropical Blonde Brownies are loaded with white chocolate chips, macadamia nuts, and shredded coconut. The texture and flavor of this blonde brownie recipe will transport you to a tropical place after one bite.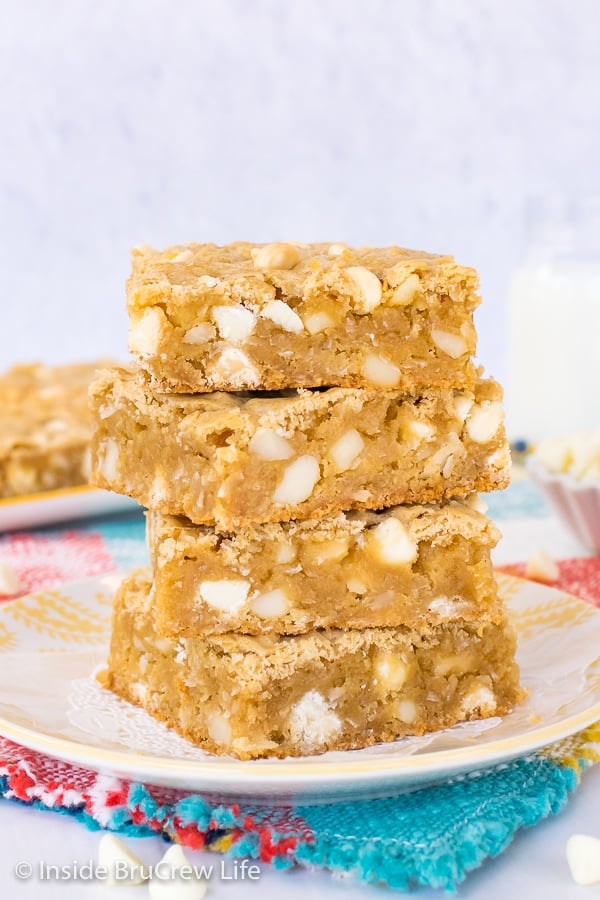 When the kids were little we would always go to the beach every summer for our family vacation. Now that we live near the beach, we have changed up how we vacation.
Last month we spent a week on a lake in Tennessee with family. Our kids had so much fun hanging out with their cousins. They pretty much lived in the water and on the boat all week long. All the teenagers had a blast getting thrown around on the tube.
As much as I enjoyed being at the lake, I have to admit that I'm still a beach kind of girl. Give me the sand in my toes, the sound of the ocean waves in my ears, and a pina colada in my hand.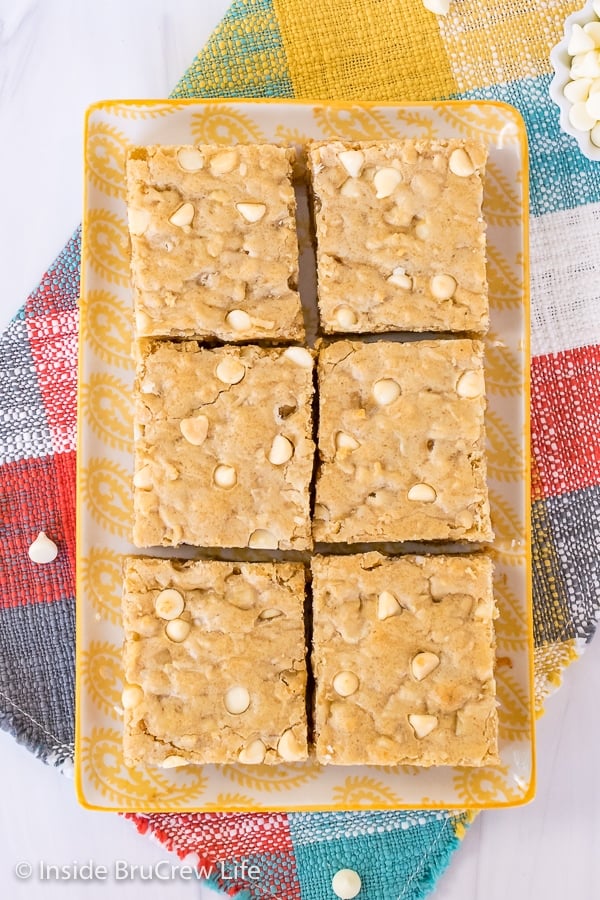 I know a lot of people missed out on beach vacations this summer. Now I can't cure the no beach problem, but I do have a small solution. Try eating tropical desserts...it's not the same at all, but at least they taste good.
I know that if I close my eyes and take a bite of this Pina Colada Cake Trifle or dip some pineapple into this Pina Colada Fruit Dip, it's like being transported right to the tropics.
Coconut is one of those ingredients that totally says tropics in my mind. So, if you can't get to the beach any time soon, I suggest adding some shredded coconut to just about anything.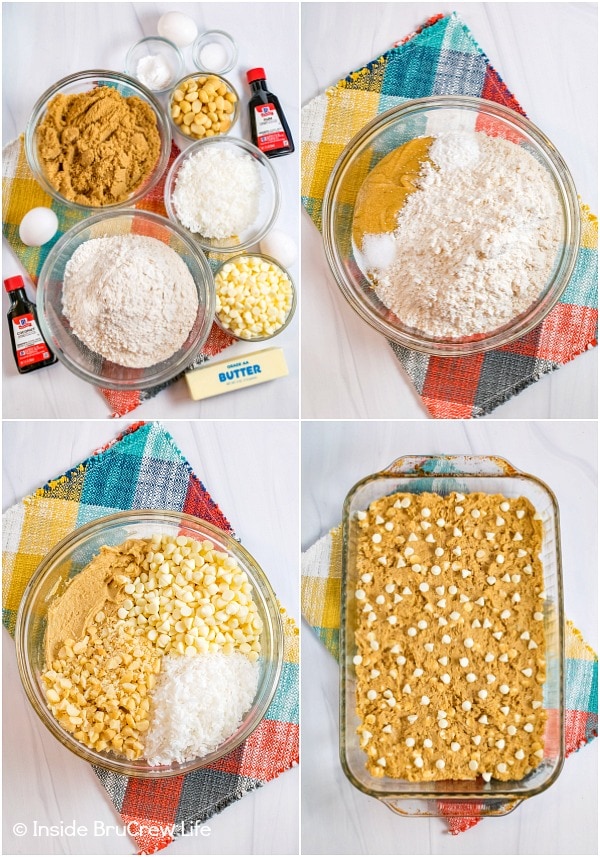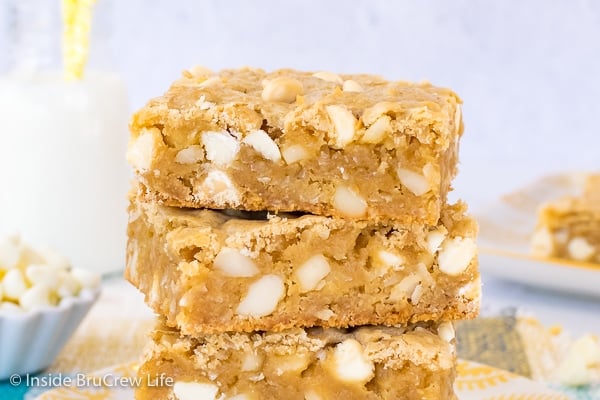 The other day I was craving something tropical, so I decided to jazz up these Congo Bars with some macadamia nuts and shredded coconut. Instant island style in sweet white chocolate blondies!
How to make Tropical Blonde Brownies:
Beat the softened butter and sugar until creamy.
Add the eggs and extracts and beat again.
Stir together the dry ingredients and mix them in gently until a soft dough forms.
Add white chocolate chips, madacamia nuts, and shredded coconut and stir again.
Spread the cookie dough batter in a pan and top with a handful of white chocolate chips.
Bake and cool completely before cutting into bars.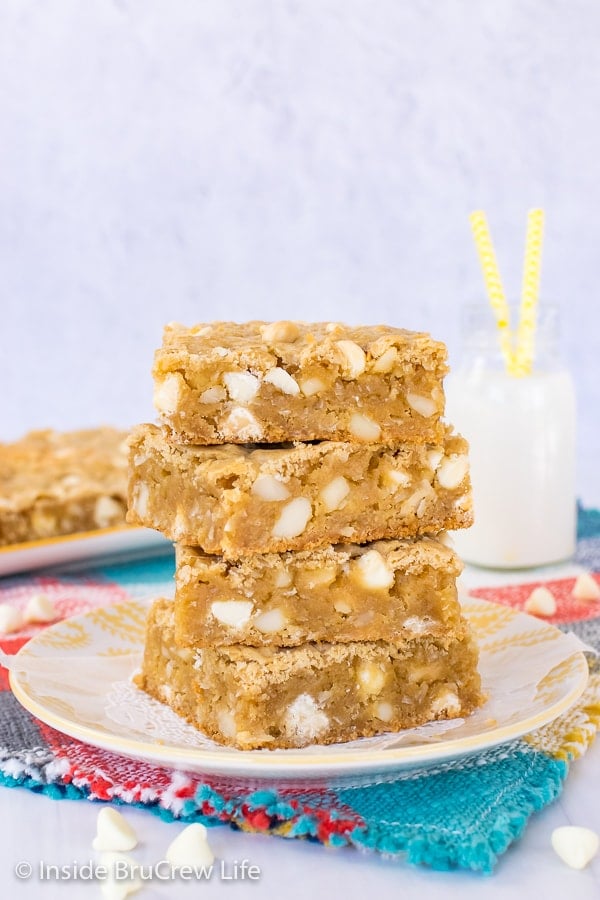 More easy tropical desserts you may like: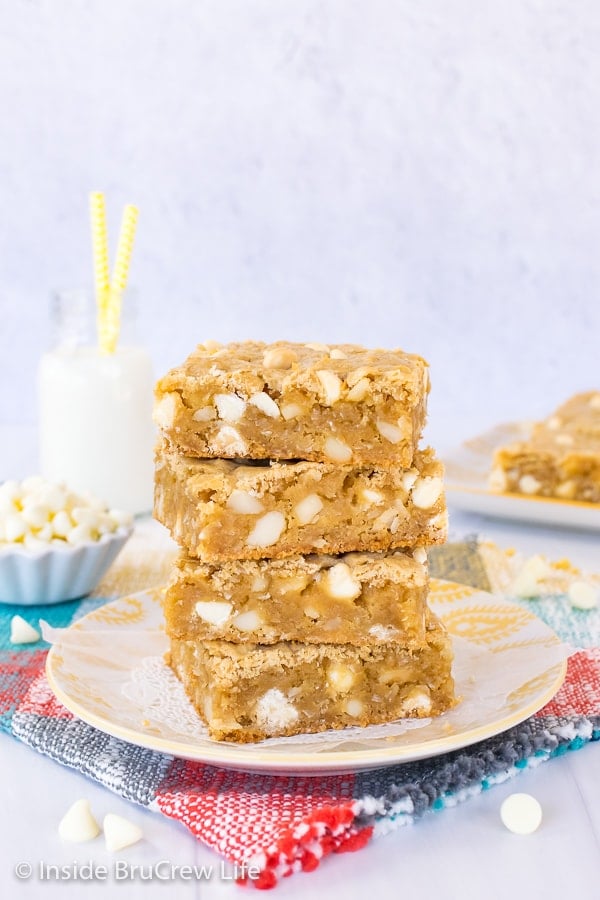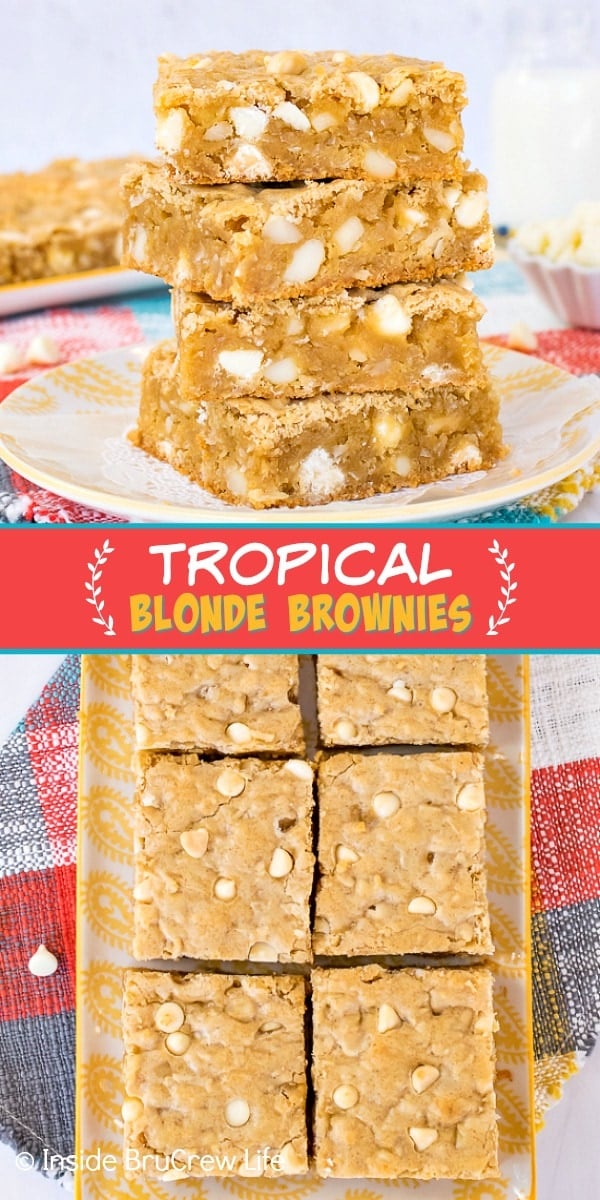 *The post for Tropical Blonde Brownies was first published on October 19, 2012. The photos and post were updated and republished August 11, 2020.