Mini chocolate chips and marshmallows add a fun twist to these no bake granola bars.  S'mores for breakfast or after school will have everyone smiling.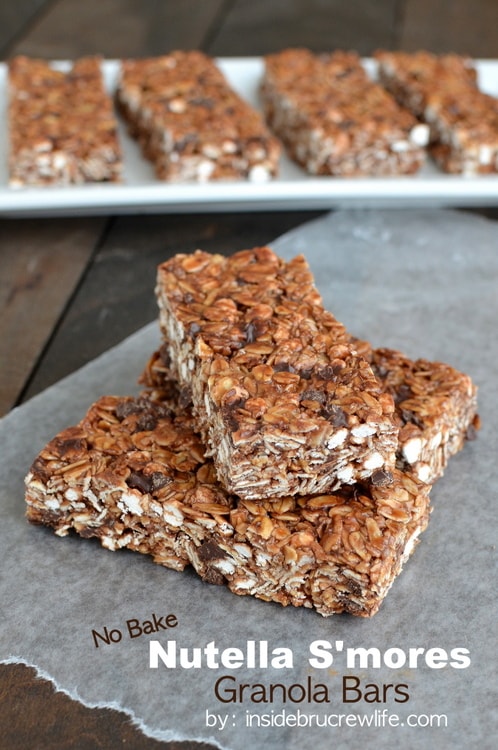 Lately I have become obsessed with making everything granola.  We have had granola bites and granola bars every single week for the past month.  I'm trying to space them out sharing them here because I'm sure you are not as obsessed as I am.
It all started with these Skinny Peanut Butter Granola Bites and has just spiraled out of control.  Let's just say that the big container of rolled oats is down to the last few oats.  Mental note:  add that to the grocery list.
Peanut butter, cranberry, coconut, sprinkles, chocolate chip, blueberry…just a few of the things that have made their way into our granola bars/bites recently.  [Read more...]