Mornings that start with homemade cinnamon rolls are the best. These no yeast Chocolate Cinnamon Rolls with cream cheese frosting are even better than the best. Start the coffee and get rolling because these are perfect for celebrating any morning with.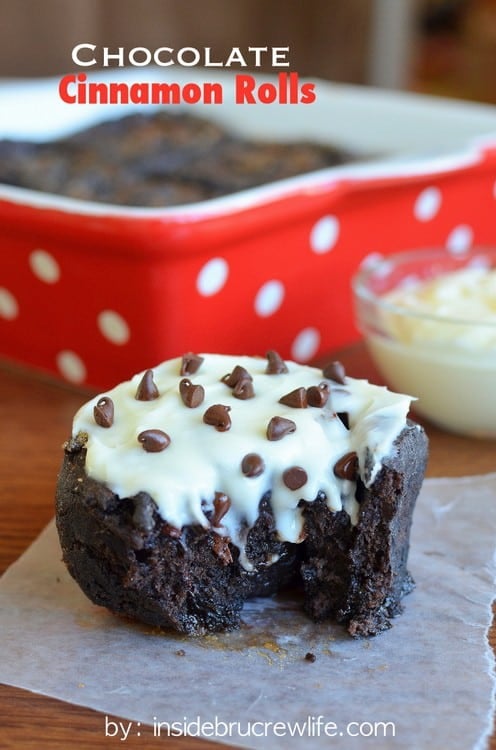 These chocolate cinnamon rolls are crazy. Crazy good that is!
I love to make fun breakfasts for my kids. We do muffins quite often, and usually every time I bake, I make a different kind. My daughter always asks if they have chocolate chips in them. She likes all of them we try, but put chocolate chips in them and it totally makes her day. And really any day that starts with chocolate makes me smile too.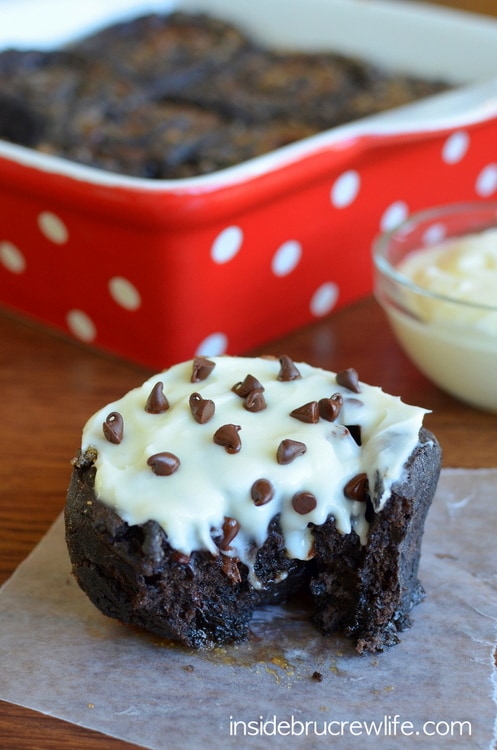 A few years ago, I started making no yeast cinnamon rolls for my family. Gotta love a cinnamon roll that can be made and eaten in about 45 minutes.
The dough in these rolls is a little bit different than yeast dough, but it still tastes absolutely delicious. For a great cinnamon roll with yeast, try these simple homemade cinnamon rolls.
I knew I wanted to revise my recipe to include some chocolate somehow. At first I was going to add more chocolate to the filling, but the more I thought about it, I decided to add cocoa powder to the dough. Best.decision.ever!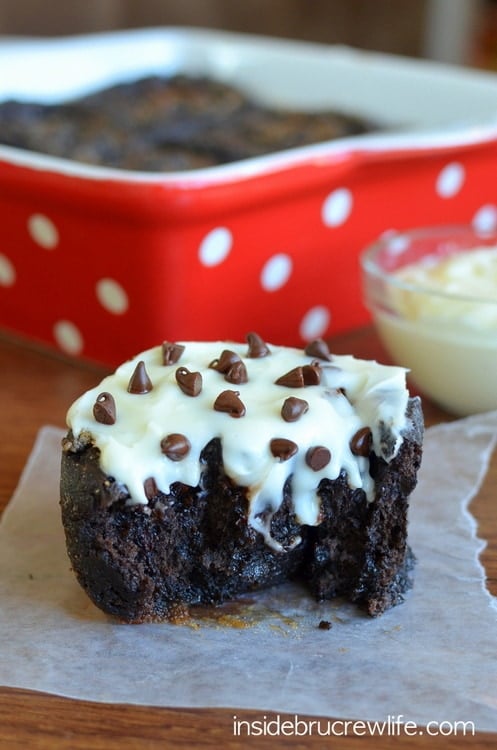 These were so chocolatey and gooey when they came out of the oven. Chocolate dough filled with butter and lots of melty sugar. What's not to love about that?
I have a feeling that this is one breakfast that will get repeated a few more times. And since I don't usually repeat things...that's a tell tale sign that we fell in love with these.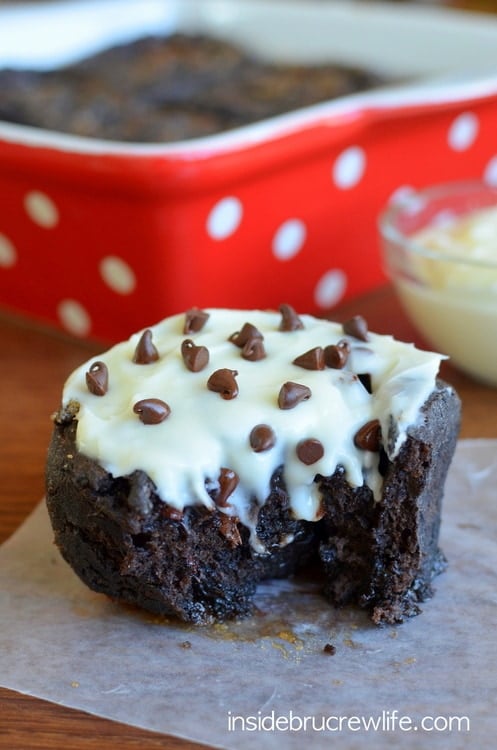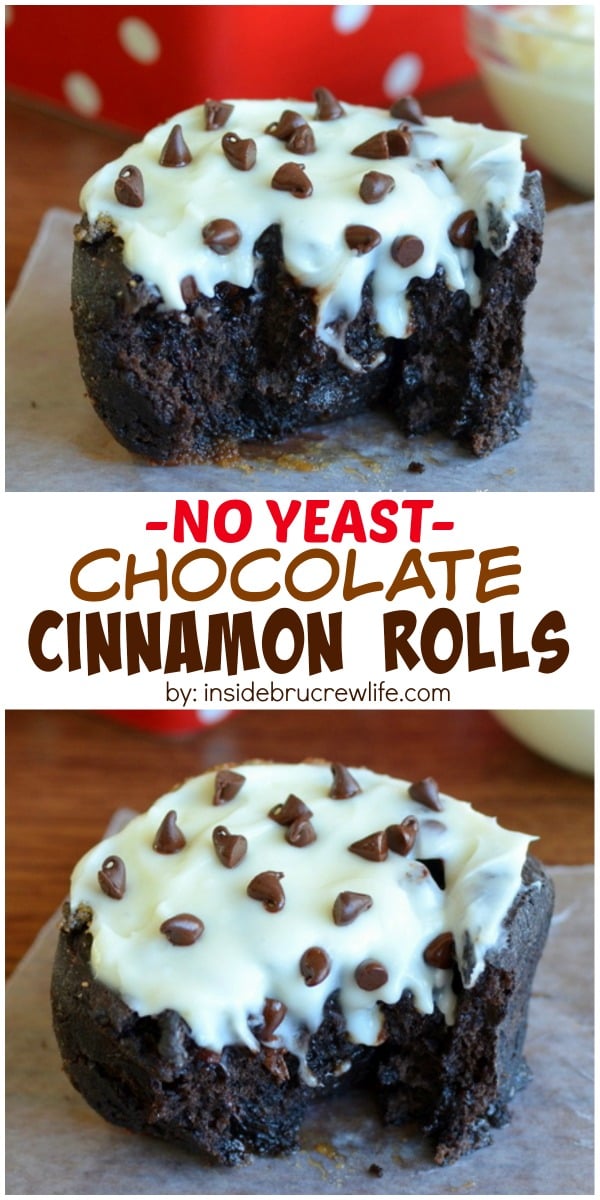 More ways we like to incorporate chocolate into our breakfast: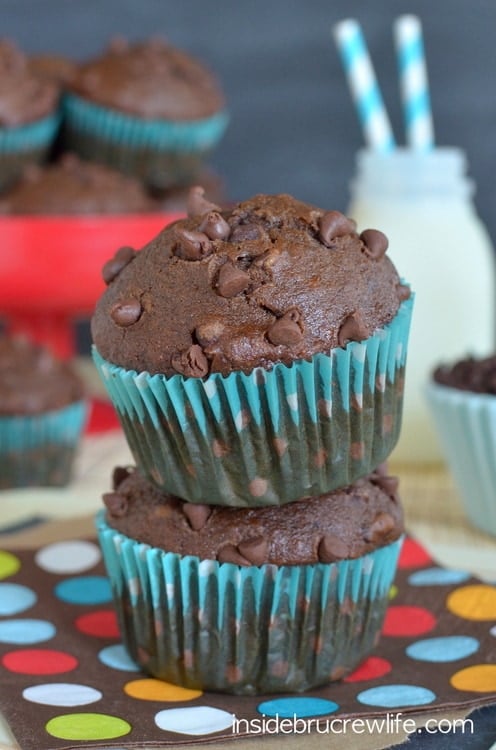 Double Chocolate Banana Muffins