Adding chocolate and coffee is a fun way to jazz up banana bread. Starting the day with chocolate is sure to put a smile on your face for the day. This Chocolate Mocha Chip Banana Bread is a new family favorite here.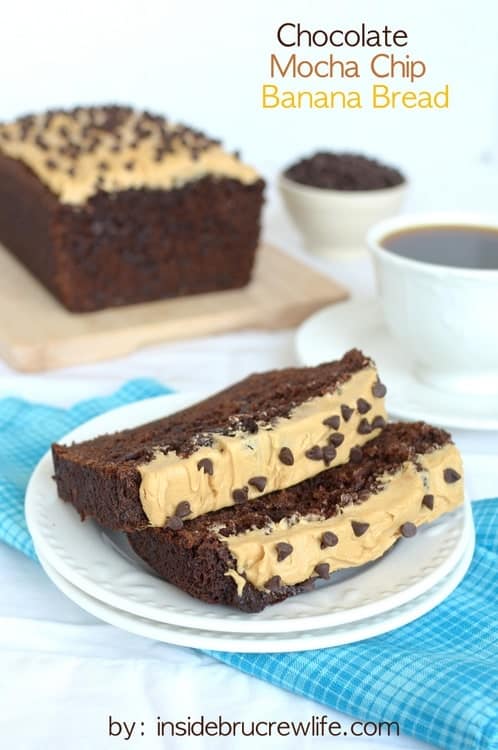 So far this year, I have been trying really hard to watch what I am eating. This means cutting out some extra sugar here and there.
As a dessert blogger, this makes it very challenging. Someone has to test all these goodies coming out of my kitchen 😉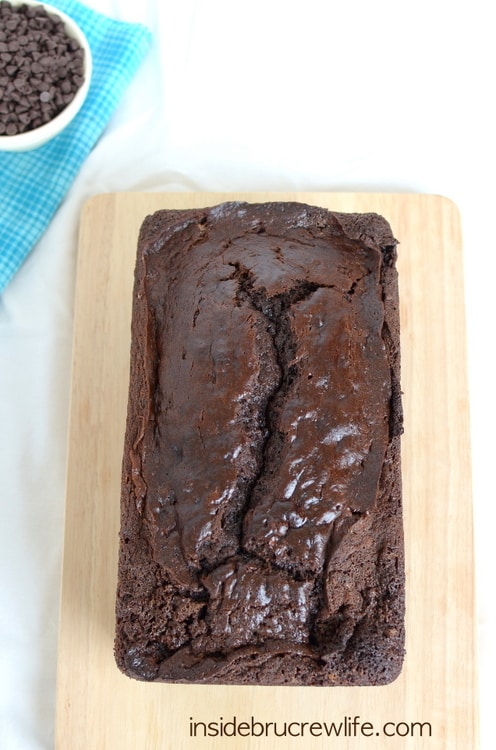 One way I starting cutting out extra sugar was in my daily coffee. Instead of pouring in the sugary goodness that is creamer, I started using some Stevia and powdered creamer. It was a big change for me, but I got used to it.
After 2 months of doing this, my husband and I had a date night. We stopped for coffee and I ordered my usual drink. After cutting these out for so long, I was so excited to "splurge".
The only problem is that my tastebuds had adjusted. That drink was soooo sweet that I could hardly drink it. Who am I?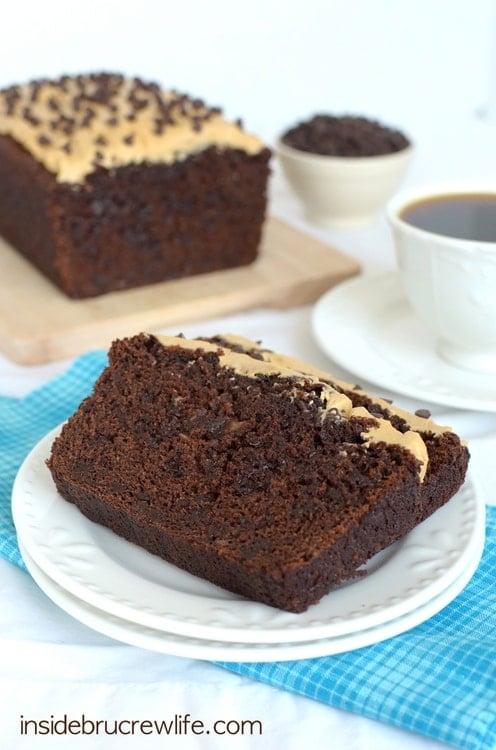 To combat that coffee dilemma, I have been adding coffee to just about everything I have been making lately.
There were some brown bananas on our counter, so I started thinking about making a chocolate banana bread. A little bit of coffee helps deepen the flavor of chocolate. And who doesn't want their chocolate to taste better.
If you don't like coffee and you are worried about tasting the coffee, go ahead and leave it out. The bread will still be delicious!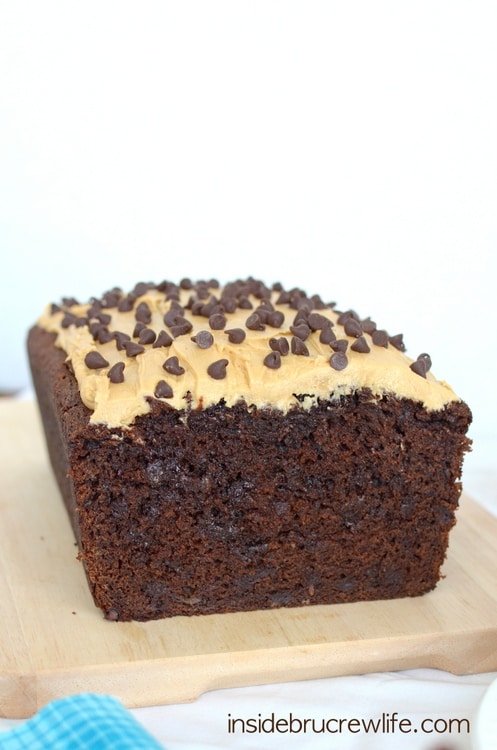 Now to take the chocolate banana bread totally over the top. Coffee Butter Cream!!!
This coffee frosting is amazing! Like eat it with a spoon in a closet amazing! Wait for the bread to cool completely so your frosting doesn't melt everywhere. Add some mini chocolate chips for a fun topping. Sprinkles would be so fun to have too!
My kids came home from school to this bread. Most days we have them eat fruits and veggies as their after school snack, but as soon as they saw this bread, they were so excited. So I gave it and let them have a slice...it does have bananas in it, so technically it is a fruit 🙂
The bread was gone by that night, and they keep asking when I can bake another loaf. Woo hoo for a banana bread twist win!!!!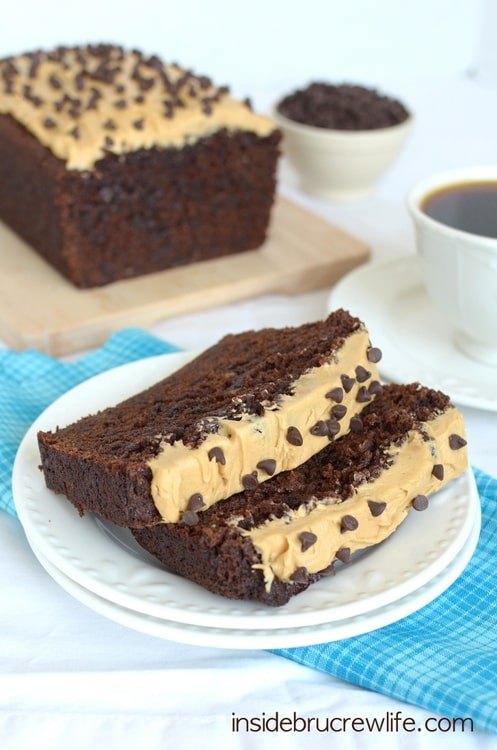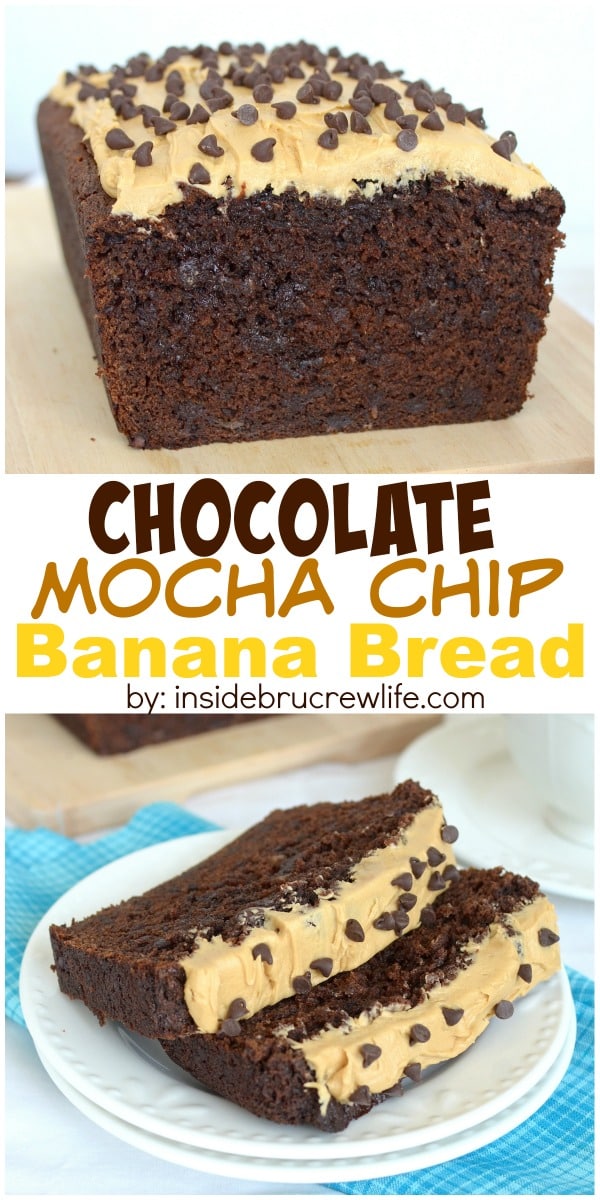 More recipes to use up those brown bananas in: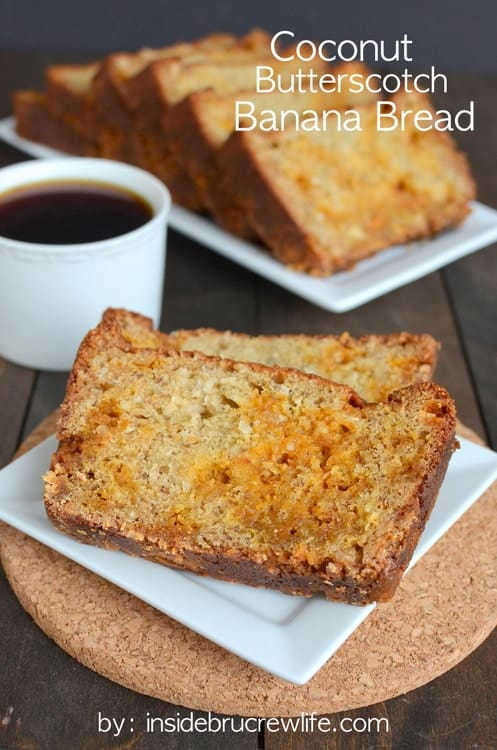 Coconut Butterscotch Banana Bread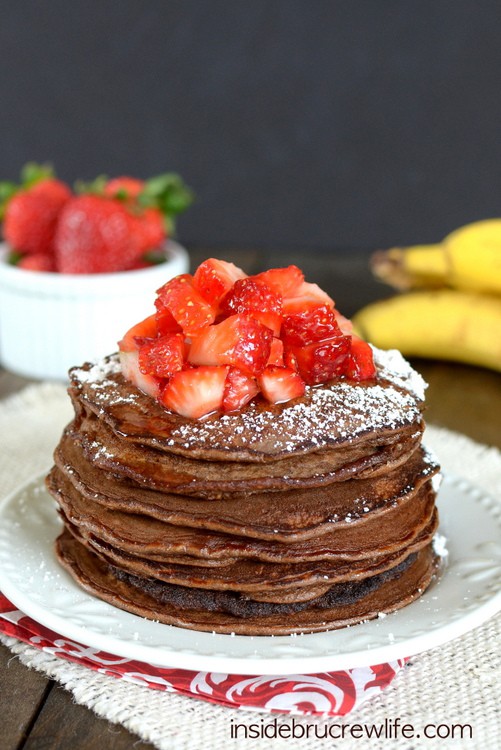 Skinny Chocolate Banana Oatmeal Pancakes