Celebrate National S'mores Day with a pan of this Gooey S'mores Pull Apart Bread. Chocolate and marshmallow goodness on canned biscuits make this a fun and easy s'mores recipe that you need in your life ASAP.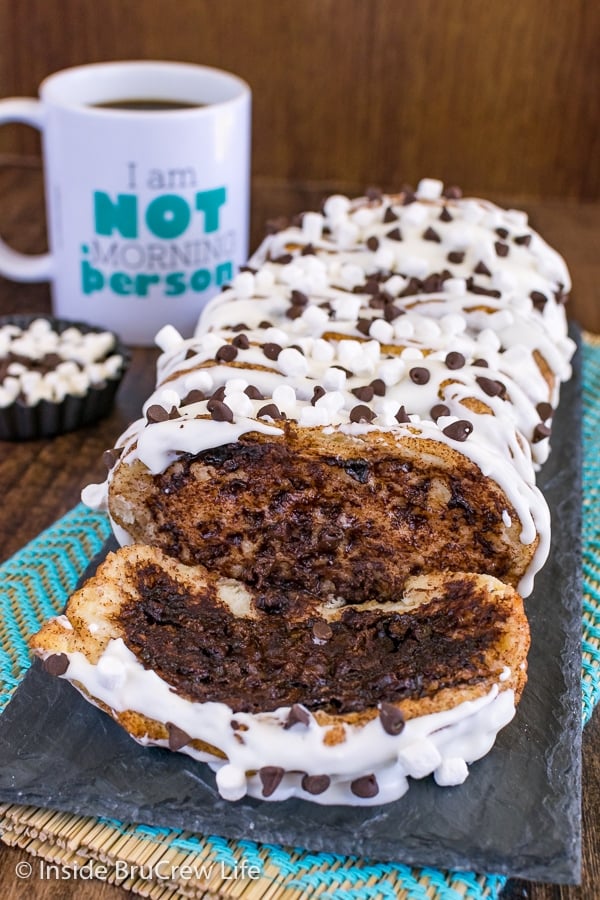 I feel like this summer I slacked off on making s'mores desserts. Usually through the summer months, I try to add chocolate, marshmallow, and graham crackers to everything.
Maybe I should make another batch of these S'mores Cookie Cups will help me get my s'mores mojo back!
I have to admit that I love food related holidays. Any reason to celebrate with food, right?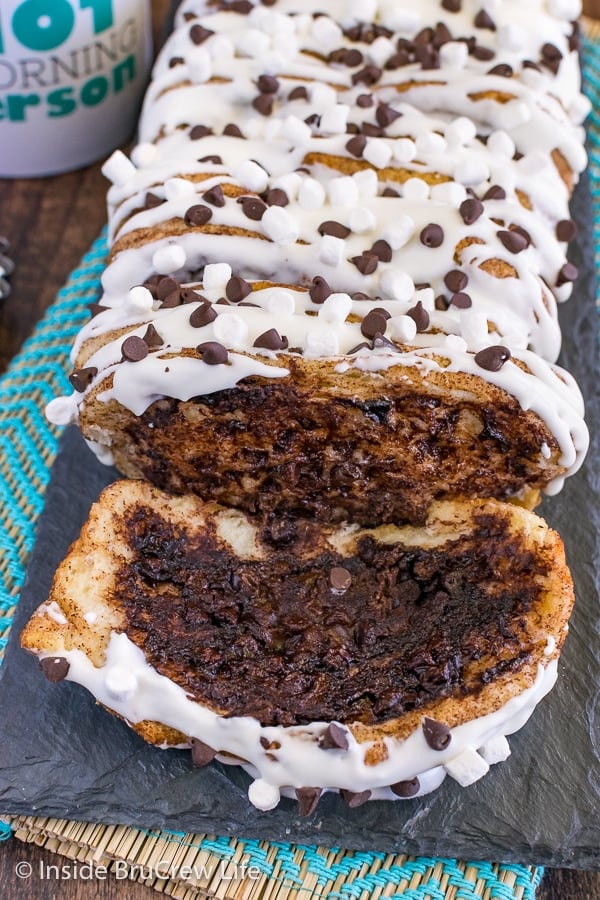 Today is no exception. Did you know that it was National S'mores Day?
Yup, an entire day to eat all the chocolate and marshmallow goodness. Oh, yeah!!!
Bring on all the S'mores Swirled Blondies and Peanut Butter S'mores Bars!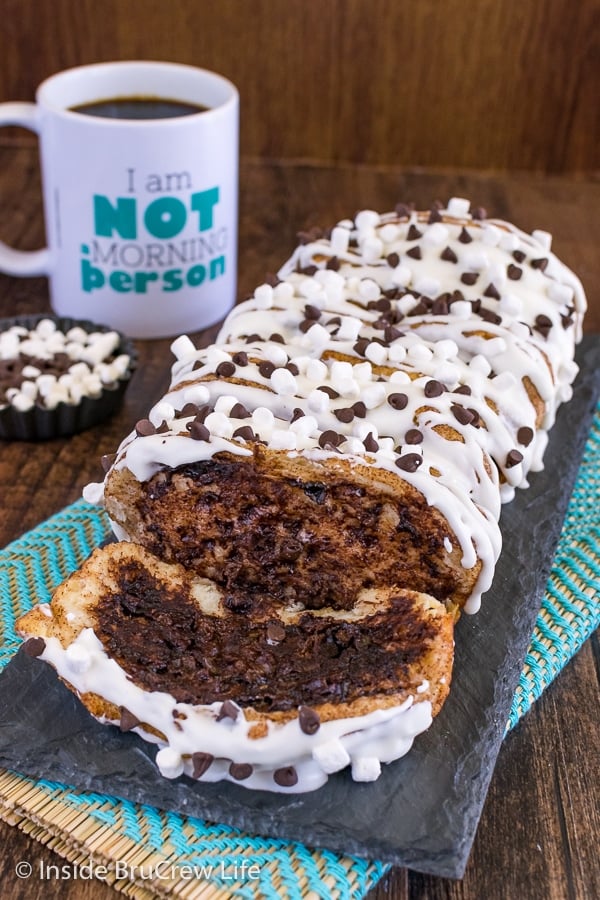 I was digging in our pantry and fridge looking for some type of new s'mores dessert to make too. The half empty jar of chocolate spread and mini marshmallows were calling my name.
We usually keep a few containers of canned biscuits in our fridge because our kids love making easy monkey bread. I decided to roll the refrigerated biscuits in cinnamon sugar and then fill them with chocolate goodness instead.
After the sweet pull apart bread baked and cooled, I also drizzled it with a marshmallow glaze and added little marshmallow bits and mini chocolate chips.
Seriously!!! This was the bomb.com! Yes, I did just say that.
And yes, you will want to hide in a closet and slurp it with a spoon to ease the pain of summer being over, but trust me and drizzle it over this gooey s'mores monkey bread!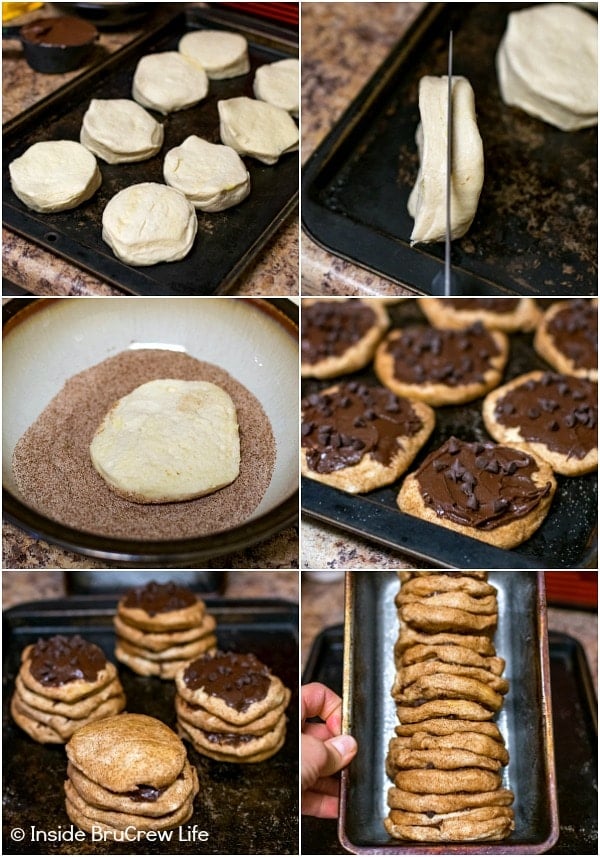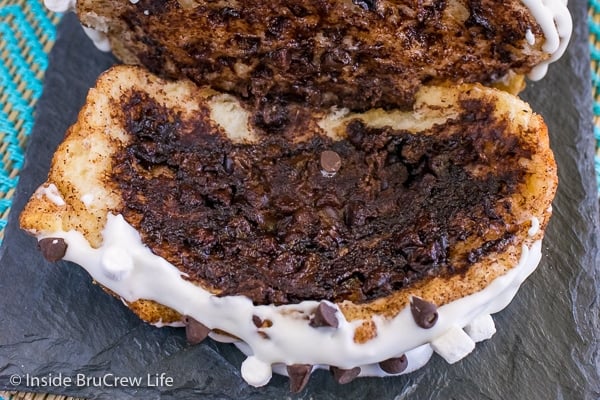 How to make S'mores Pull Apart Bread:
Cut each biscuit in half, so that you have 16 layers.
Dip both sides of each half in cinnamon sugar.
Spread a little bit of chocolate spread and mini chocolate chips on one side.
Stack the biscuits together and place them a greased loaf pan.
Bake and cool.
Drizzle with marshmallow frosting and then devour!
This sweet and amazing s'mores quick bread will last 9.3593847 seconds as soon as you taste it. Trust me. It's so hard to stop eating slices of this cinnamon pull apart bread filled with chocolate! True story.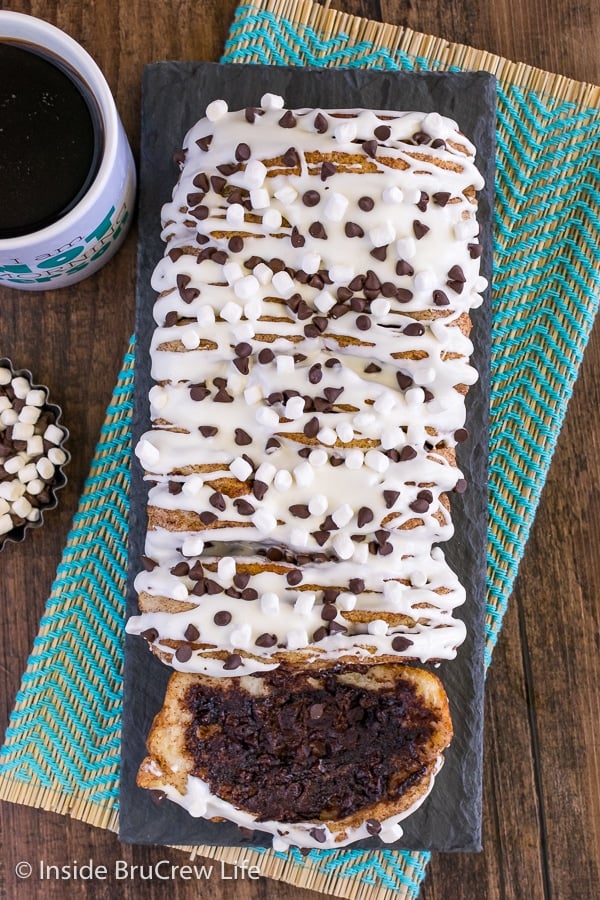 Other s'mores desserts you may like: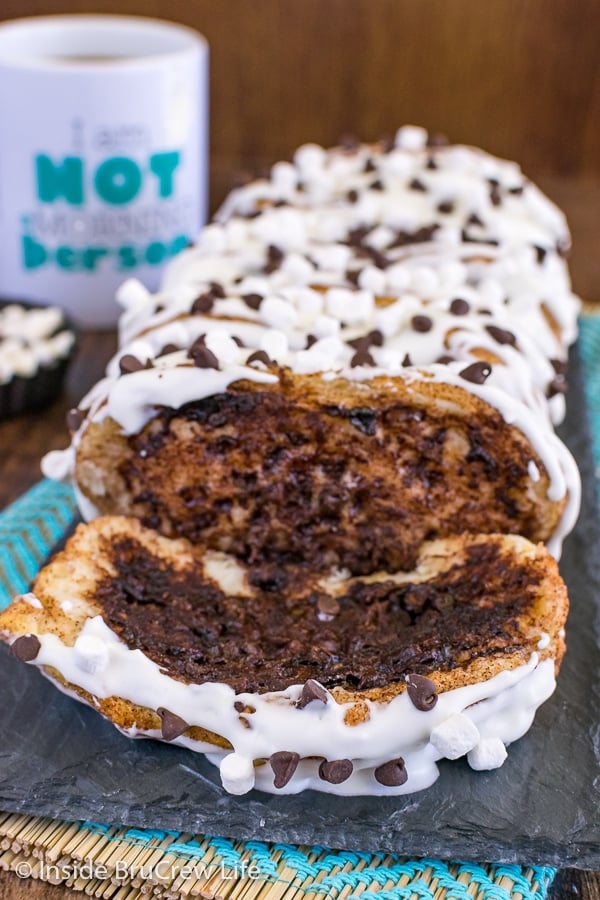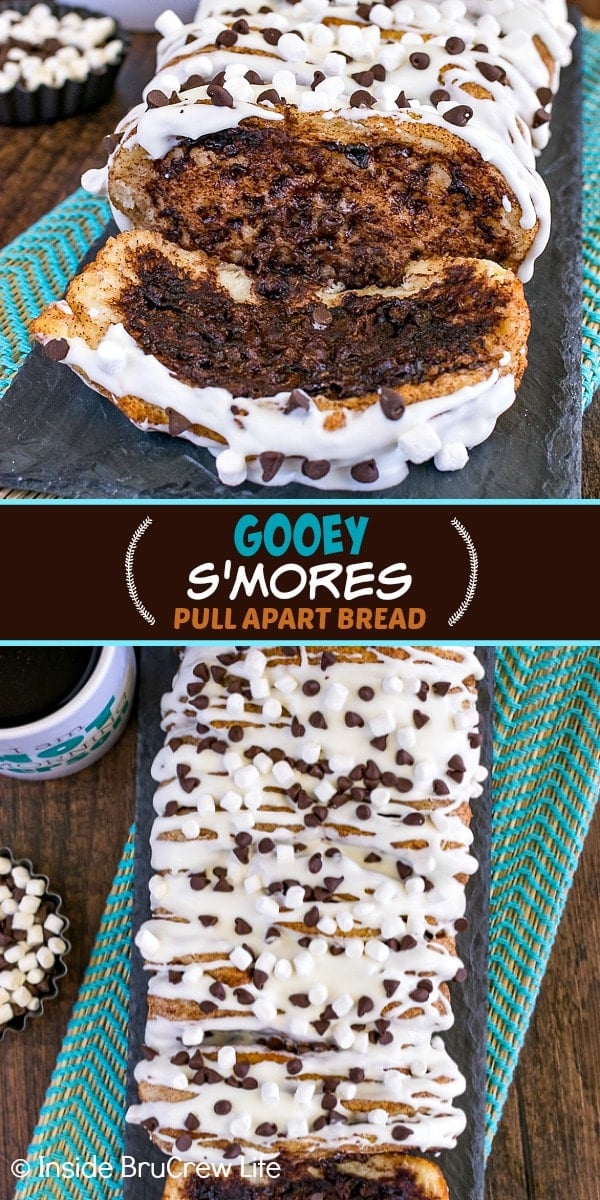 *The post for Gooey S'mores Pull Apart Bread was first published on August 22, 2016. The photos and post were updated and republished August 10, 2020.