This easy Peppermint Cookies and Cream Fudge is loaded with chocolate cookies and peppermint swirls. I promise that this delicious holiday fudge will disappear off the cookie trays in minutes.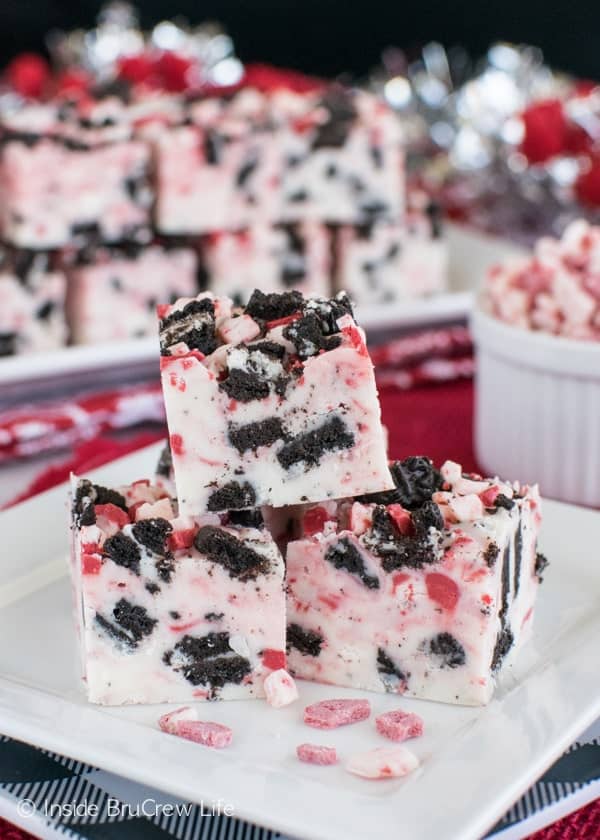 I promise I am almost at the end of this peppermint craze that I'm going through. You aren't over this flavor yet, are you?
So, I probably shouldn't have jinx the warmer weather we were having by talking about it the other day. Sure enough, I was gloating about nice weather one day and the very next day it turned cold. I think winter is coming for me.
As long as I can stay in my nice warm house with a space heater on my feet, a cup of peppermint mocha hot chocolate, and a plate of fudge, I'll be ok with cold weather being here. I think...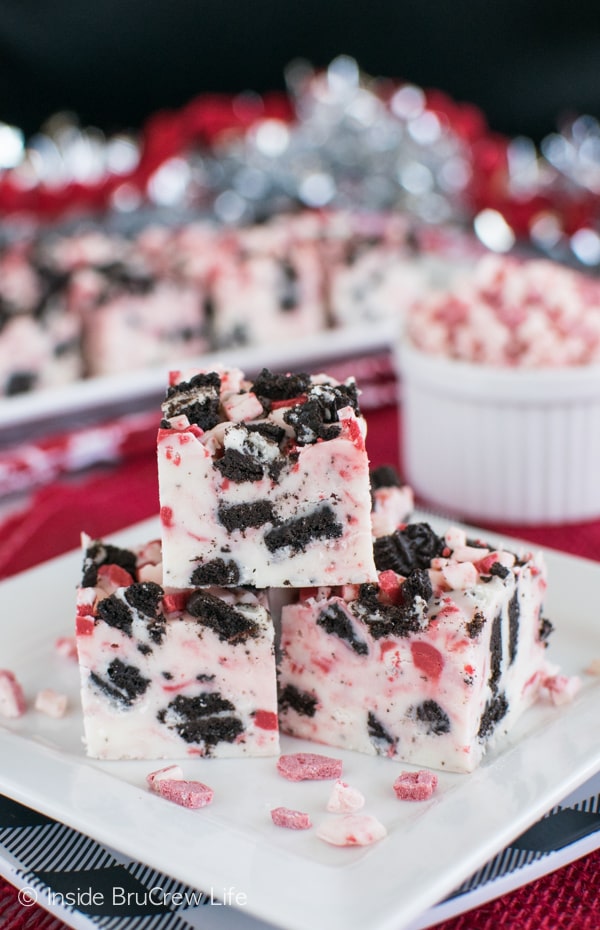 Easy fudge is one treat that I love to make when I am short on time but need a fun dessert. Have you made 2 ingredient fudge before?
A can of frosting and chocolate chips melted together and you can have fudge in no time at all.
Of course, I can't just make it with 2 things. My dessert brain has to jazz it up with sprinkles, cookies, or candy. Fudge loaded with goodness is just how I roll. This Butterfinger Reese's Fudge is one that my family loves, so I think they are ok with my fudge loading tendencies.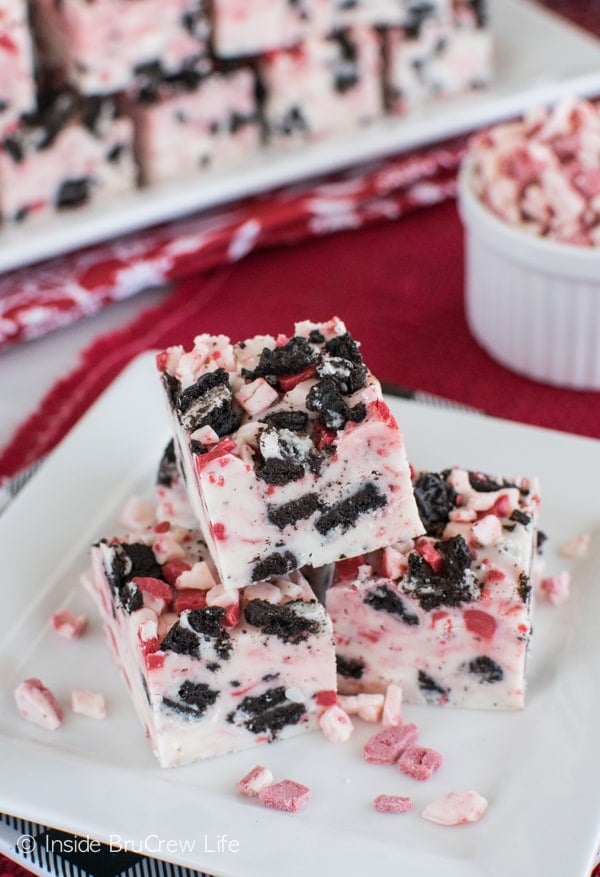 Since I apparently am going to peppermint everything I get my hands on this month, it just seemed pretty natural to do a peppermint cookies and cream fudge.
Start by melting white chocolate chips, butter, and a can of vanilla frosting. If you are out of time, this makes an awesome quick fudge for when you need something sweet.
BUT...if you have time crumble some cookies and stir those and some peppermint chips into the creamy mixture. Trust me...it's worth the extra 5 minutes. Then pour it in the pan and wait.
One of my favorite fudge tips is to line your pan with foil.
1. It keeps your pan clean, and I'm all about not having to wash more dishes these days.
2. It makes it so much easier to get the fudge out for cutting into squares.
This peppermint cookies and cream fudge disappeared in no time at all when I shared it with our life group. I think it's safe to say this fudge is a holiday must have again!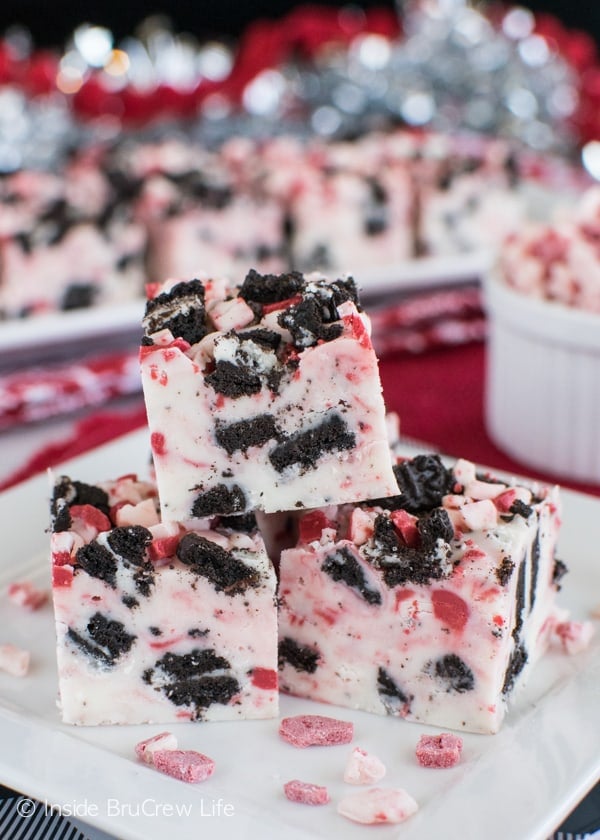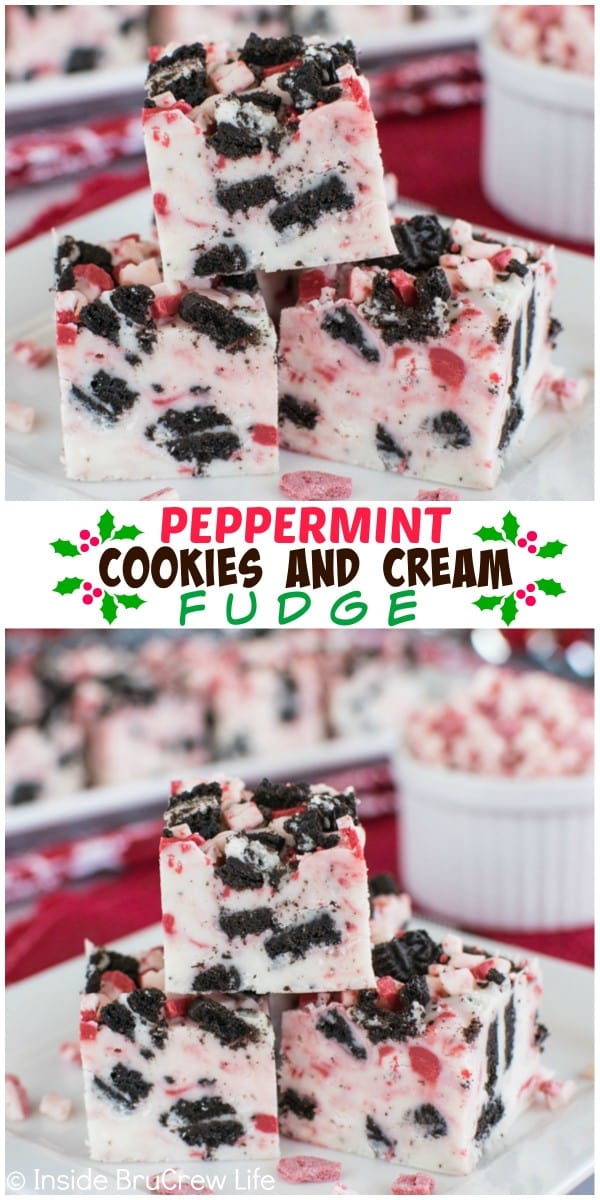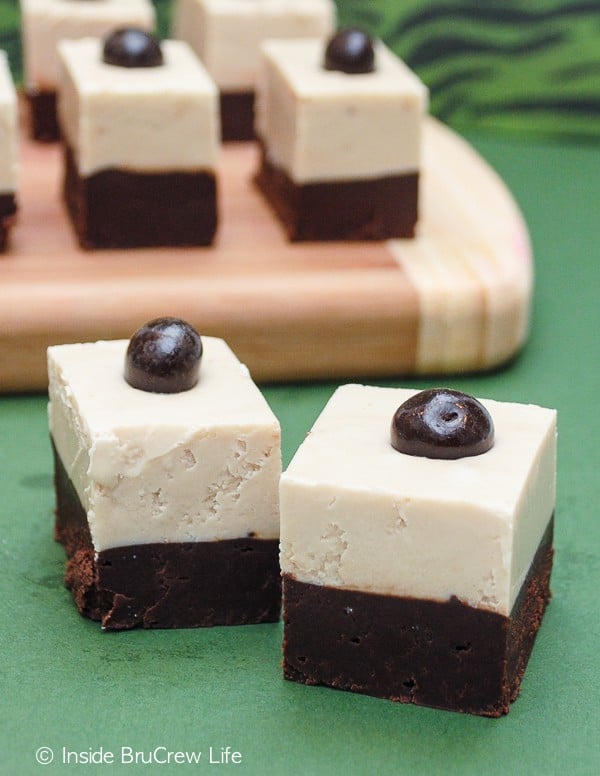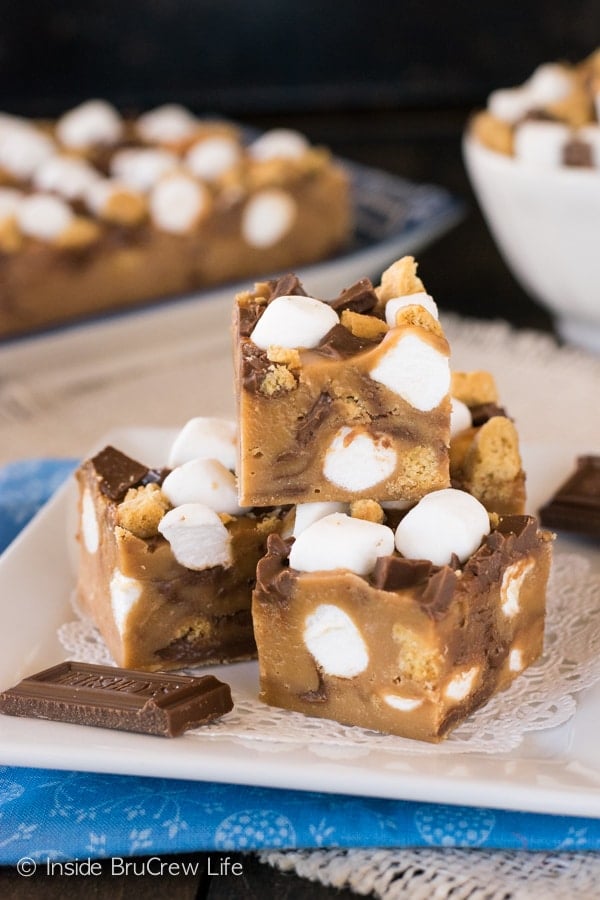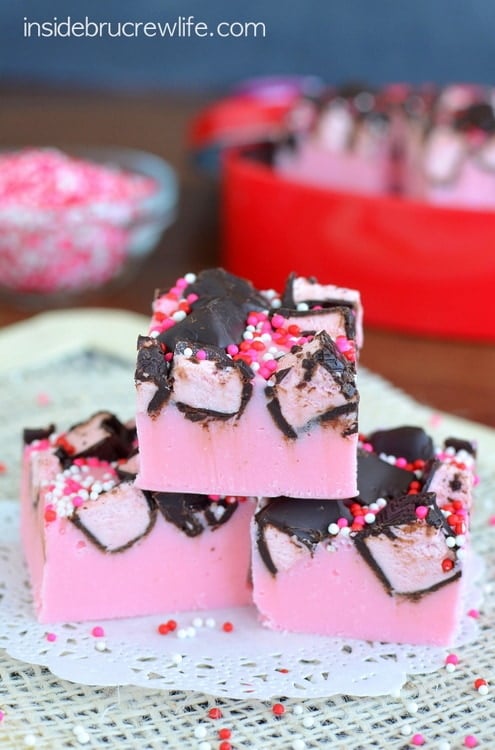 More fun fudge flavors from friends: