This Spicy Chicken Panini recipe is a great dinner or lunch idea when you are running short on time. The gourmet sandwich can be made using leftovers from a previous dinner.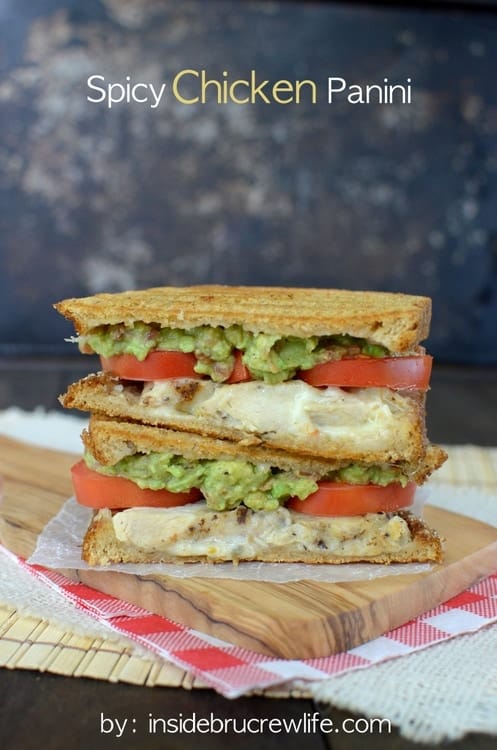 A few months ago we bought a panini press. Now sometimes when we buy an appliance or item, the novelty of it wears off with in a month or so, and then we wonder why we ever needed it.
We used the Cuisinart 5-in-1 Griddler to make this Cheesy Beef Panini, and a few other sandwiches in the first week. And I am happy to report the sandwich maker is still going strong. Our oldest son loves using this little machine. I love that the plates can come off and are easily washed. It's a win win for everyone.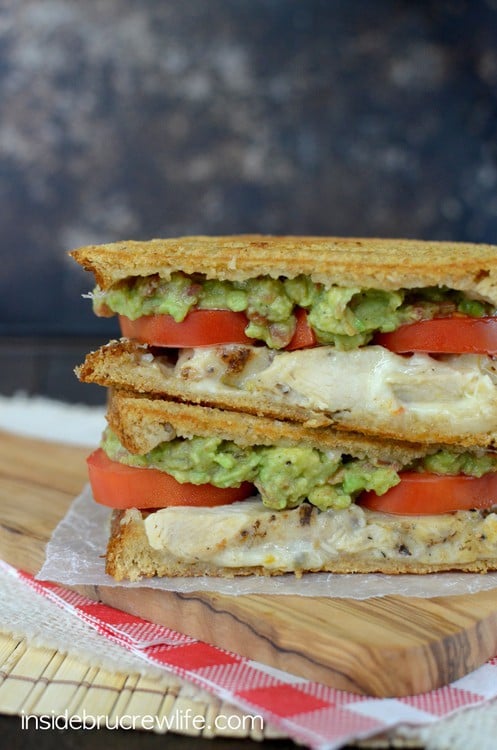 The other day we had some leftover grilled chicken breasts, so I pulled out the panini press and looked through our fridge to see what else we had for sandwiches.
There was some spicy cheese in the deli drawer, some tomatoes in the crisper, and a bowl of Spicy Guacamole leftover from taco night too. Why not put it all in one crispy sandwich for a quick and easy lunch?
Butter your bread and put the chicken pieces and cheese inside first. I wanted my tomatoes and guacamole to stay cold, so I waited to put those on after the cheese melted.
Talk about gourmet grilled cheese! This easy sandwich had a slight kick from the cheese and guacamole. You could easily alter this sandwich to fit your taste. Use your favorite cheese and meat to change it up.
Now I just need to buy the waffle iron plates that are available for the griddler. Then we can use this appliance for breakfast too...or cookies. I see waffle cookies in my future 🙂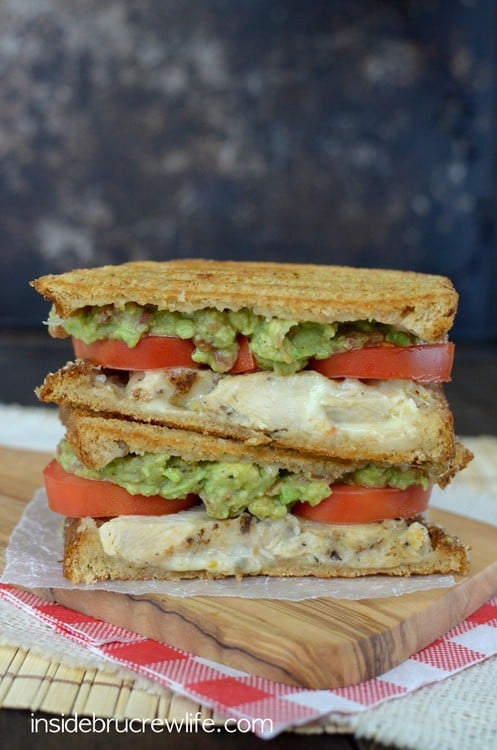 A few more easy chicken recipes you may like: