Happy almost New Year!!! Thank you so much for an amazing year. It is always so much fun to look back at my posts from the year and see what you the readers enjoyed the most. The following are the Top Ten BruCrew Recipes 2015. If you missed one, now is your chance to catch up.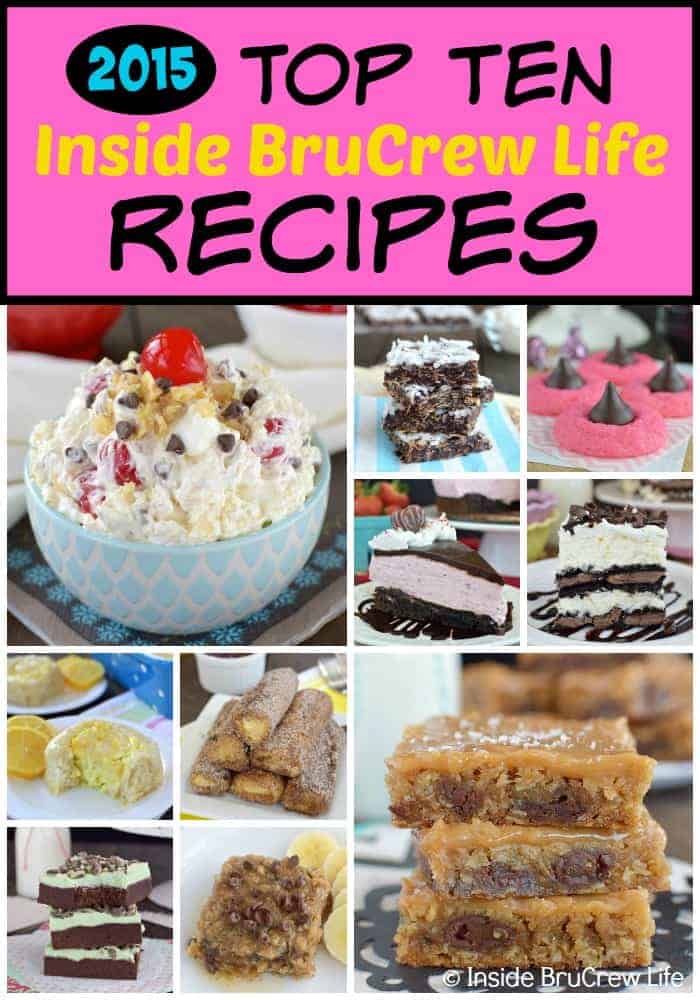 Did your favorite recipe from this year make the list? I would love to hear what you enjoyed making the most this past year. Maybe it is something from a few years ago. Leave a comment and share your favorite(s).
Now let's see what had the most views...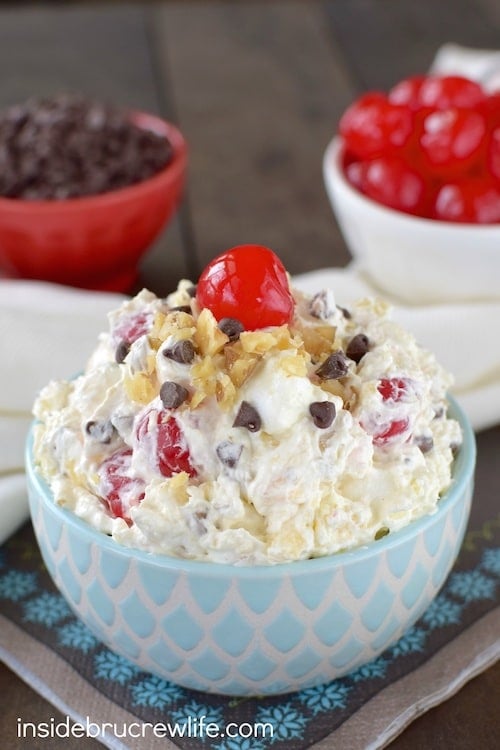 1. Banana Split Fluff Salad - this dessert salad went crazy this summer putting into the #1 spot by a landslide. Just trust me and make it!!! You will see why it was so popular!
2. Almond Joy Energy Bites - these little energy bites surprised me by coming in 2nd. Are you guys trying to tell me something?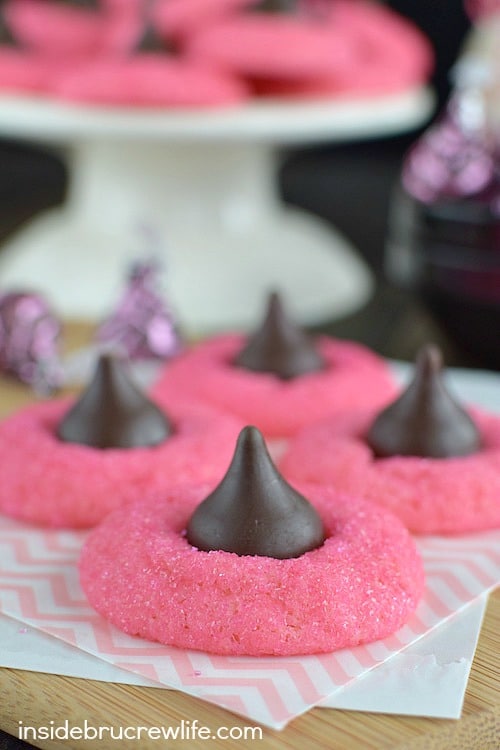 3. Strawberry Truffle Kiss Cookies - pink and sparkly...I can see why you guys love these cookies so much.
4. Strawberry Mousse Brownie Cake - layers of homemade brownies, light strawberry mousse, and chocolate, I shouldn't have been surprised at how much you guys loved these.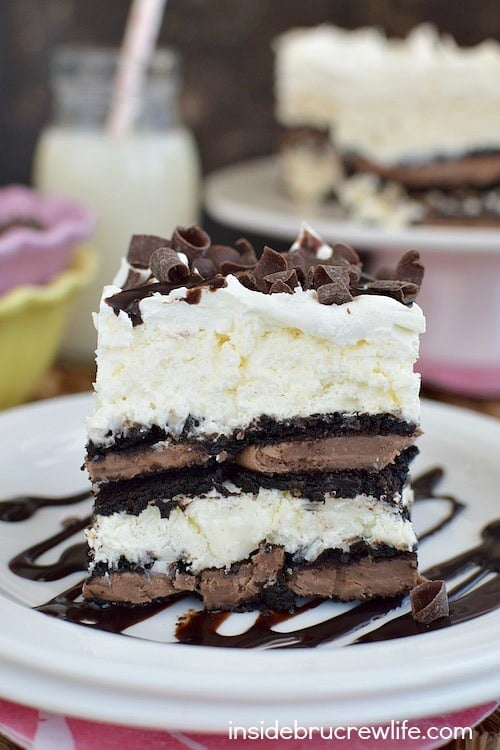 5. Coconut Oreo Icebox Cake - cookies, coconut, and cheesecake in a no bake treat.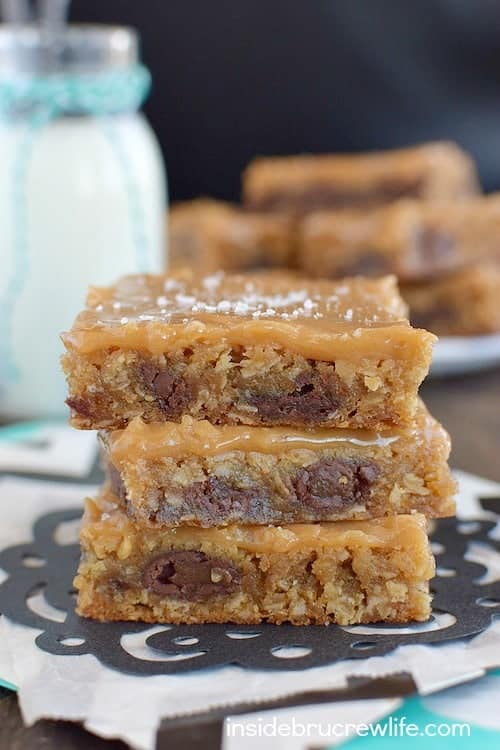 6. Caramel Peanut Butter Oatmeal Bars - I think we can all see why these are on the list!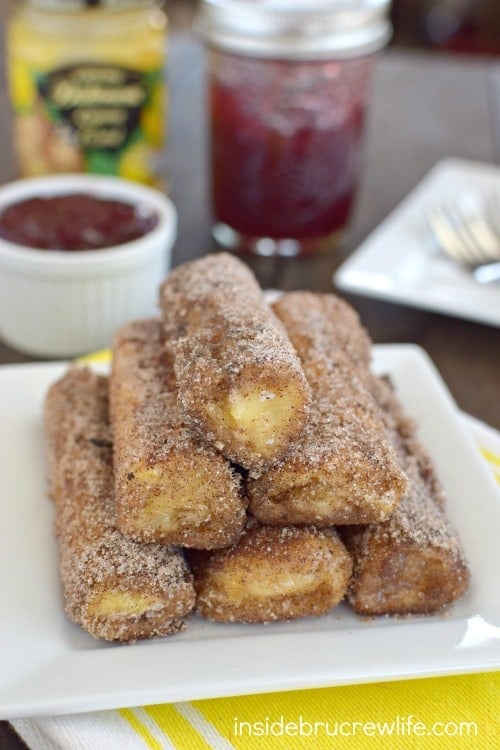 7. Lemon Cheesecake French Toast Roll Ups - cheesecake for breakfast? Yes, it is perfectly acceptable when it's in french toast.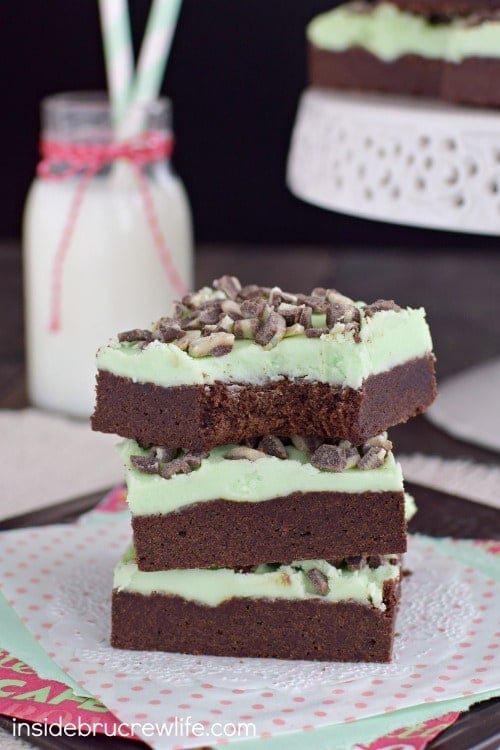 8. Chocolate Mint Sugar Cookie Bars - bar cookies are where it's at. I can tell you guys like the simple cookie bars too.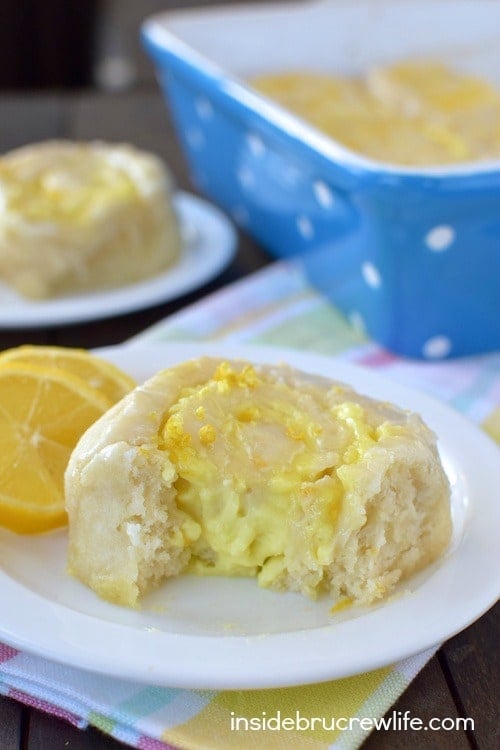 9. Lemon Cheesecake Rolls - more cheesecake and lemon for breakfast...I see a trend developing.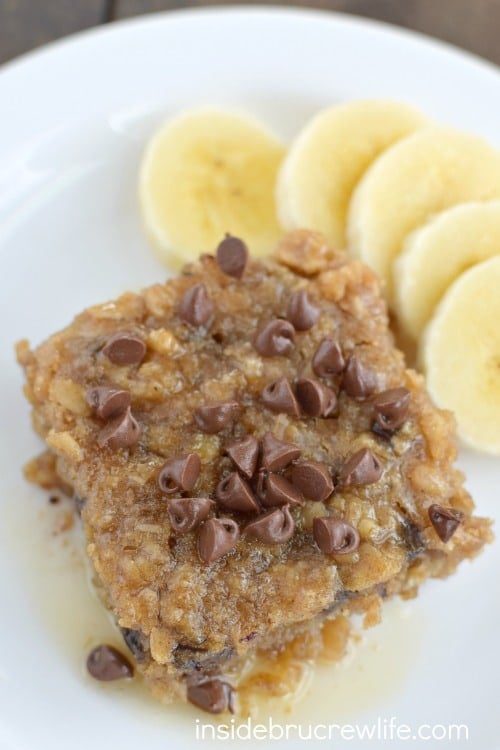 10. Peanut Butter Chocolate Chip Baked Oatmeal - adding chocolate & peanut butter is a great way to enjoy oatmeal. I'm glad you agree with me there.
After looking over the recipes that made the Top Ten, I learned that you guys like your breakfasts! Don't worry, I've got you covered in 2016. More breakfast goodness will be coming to your table.
I wanted to say THANK YOU one more time from me and my family. Your support of our food blog is incredible, and we couldn't do it without you. I cannot wait to share more recipes and stories with you in 2016.
Have a very Happy & Blessed New Year!!!