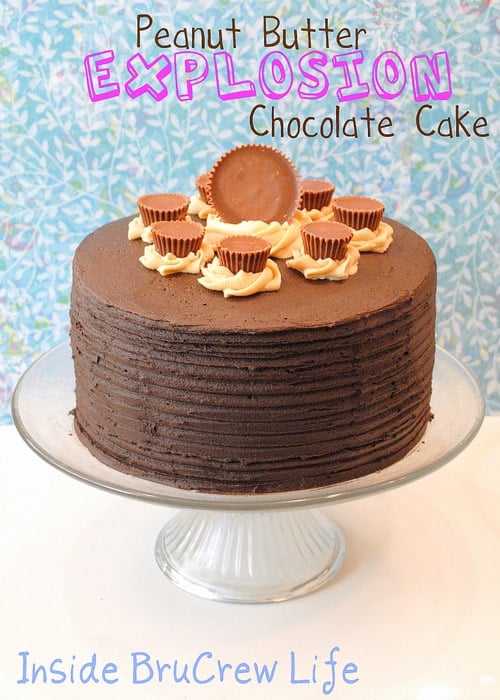 I wanted to stop in today
and let you know how my journey with P90X is going.
We are half way through week 2…
woo hoo only 10 more to go!
Uuuugggg!
Doesn't sound as exciting that way, does it?
Let's stick with HALFWAY through week 2:-)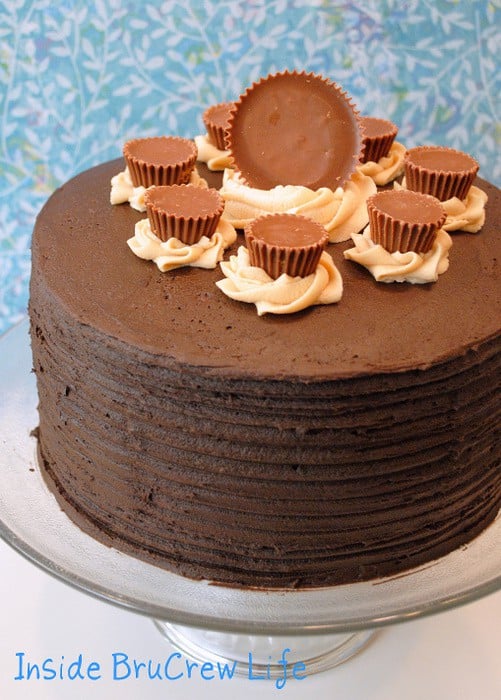 Some things that I have discovered while doing these videos…
*It wasn't as hard as what I was afraid of…now don't get me wrong…
it is super tough and I am panting and sweating my way through each video.
*Yoga is for the birds. I have been doing the extra cardio video in place of it.
Anyone out there that likes yoga? More power to ya! I would rather be moving.
*New sore muscles each morning are just going to happen. Imagine the pain
I am feeling right now after about a billion girly push ups…and that was 2 days ago!
*Those of you who warned me of the superman and banana…uuuuggggg is all I have to say!
*You will actually gain weight the first week of doing this! Believe me NOT COOL!!!!
I realize that it is just muscles growing so that they can shrink…but come on already…
with all the sweating going on I should have lost some right?
*Determination is needed to keep yourself going each morning…
or even just to push play each day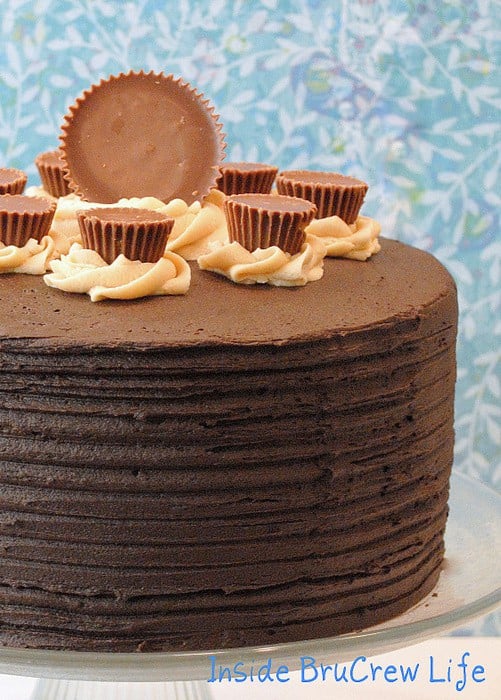 Personally I would rather dive into a big slice of this yummy Peanut Butter Explosion Chocolate Cake…
but probably not in the diet guide.
So if you make this cake…
remember me and my sugar deprived body
while you are enjoying it!
I was looking through some old pics and realized that I never
shared this cake from my birthday.
Yes, I made my own cake if you were wondering


Believe me it is better that way!
My hubby handles dinner and I do all the baking!
We work well together!!!
Plus I knew exactly what I wanted in it


and I like doing it!
If you don't like peanut butter,
you probably should stop reading right now.
This cake is not for you!
Otherwise onward to the deliciousness…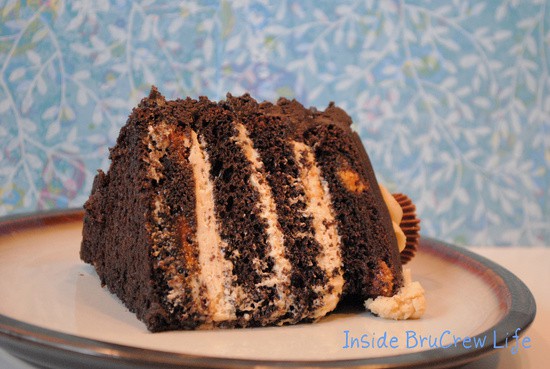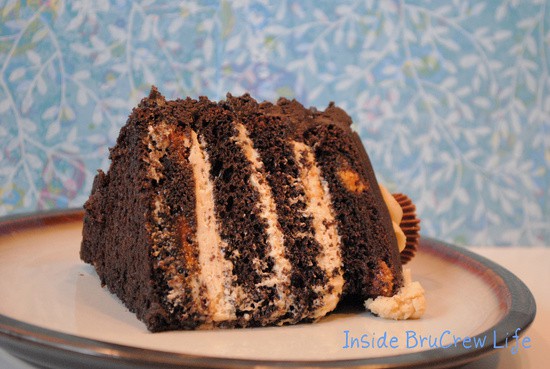 Chocolate cake filled with Peanut Butter Butter Cream and Reese's Peanut Butter cups and topped with a Chocolate Butter Cream.
Ingredients
2 chocolate cake mixes
1 bag of the Reese's Mini Peanut Butter Cups
12 Reese's Peanut Butter cups
Honey Peanut Butter Cream
1 cup butter, softened
1/2 cup peanut butter
2 Tablespoons whipping cream
3 Tablespoons honey
1 teaspoon vanilla
1/8 teaspoon salt
4 cups powdered sugar
Chocolate Butter Cream
1 cup butter
1 teaspoon vanilla
4 Tablespoons whipping cream
1/8 teaspoon salt
3 1/2 cups powdered sugar
1/2 cup dark cocoa powder
Instructions
Preheat oven to 350* Make up each cake mix individually and stir in half a bag of mini reeses in each mix. Bake in two 10x2 inch cake pans that has been greased and floured for 28 minutes. Follow your baking instructions on the back of the box. After each layer has cooled completely, cut each one in half.
Start making the peanut butter frosting by creaming the butter and peanut butter. Add the whipping cream, salt, honey, and vanilla and cream again. Slowly add the powdered sugar. Fill each layer with the honey peanut butter frosting. Save at least a 1/4 cup for decorating the top.
Make the chocolate butter cream by creaming the butter, vanilla, whipping cream, and salt until creamy. Slowly add the powdered sugar and cocoa powder. Cover the outside with a very thick layer of chocolate frosting. I used a fun frosting comb tool on the sides, but fork prongs would work too. Pipe some fun swirls of peanut butter frosting on top and accent with the extra 12 peanut butter cups. Store in a sealed container on the counter.
Notes
*Make sure your cake pan is 2 inches tall, so the batter does not overflow into your oven.
http://insidebrucrewlife.com/2011/05/the-joys-of-p90x/
Copyright Inside BruCrew Life