This easy Chocolate Peppermint Fudge will steal the spotlight at any party when you show up with it on your cookie trays.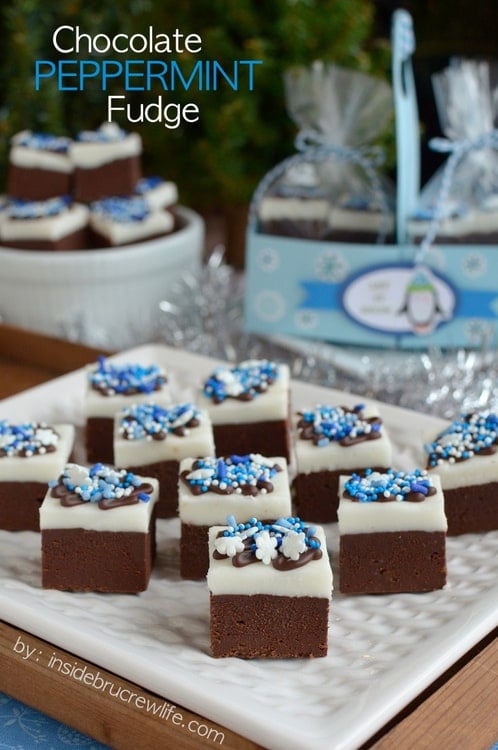 I am so sorry to do this to you again.  No, I'm really not that sorry.
Are you guys completely tired of my peppermint obsession yet?  Honest, I have tried jumping off this peppermint train that I am riding.  I did share gingerbread, eggnog, and peanut butter last week…but, I just keep coming up with more fun and exciting recipes that use peppermint.  I kind of get a one track mind when I get obsessed on something.  Just ask my hubby about the scrapbook phase, the card making phase, and the current food prop phase.  He will just roll his eyes and tell you that I am a crazy lady.  It's a good thing he loves me.  He puts up with me and my "hobbies" that change all the time.
How about I promise that I won't take up your feed again with peppermint…at least this week.  I can't make any promises for next week

  [Read more...]