The creamy and crunchy layers in this Peanut Butter Butterfinger Pie will have you going back for more.  It is a decadent and easy dessert to make for the holidays.
(photos updated November 2017)
CLICK HERE TO PIN THIS RECIPE FOR LATER!
I still can't believe that summer is really over. The first week of school has come and gone.  These warm humid days make it feel like it should still be the middle of summer.
We are slowly getting back into the swing of all things school related.  Some days it is more difficult to balance homework, soccer practice, church activities, and dinner.  Thank goodness for planning ahead and knowing just what we are going to have each night of the week.  My husband is good at coming up with our meal list and letting me know what is for dinner.
I am so glad he loves to cook dinner more than I do.  I volunteer to be the one sitting at school for soccer practice, just so I can get out of dinner prep.  Those are the days I sit and dream up these crazy desserts you see me posting here.  My list is getting rather long.  I hope your sweet tooth is ready for all these crazy ideas because I have quite a few treats to share with you.
This month I was invited to participate in this Back To School Dinner Party with Pillsbury.  The Pillsbury name is one that I respect and love very much.  Most days you will find crescent rolls or biscuits in my refrigerator just waiting to be used in something like these Cheesecake Nutella Twists or these Spinach Artichoke Chicken Biscuits.
Make sure you check out all the fabulous blogs that are participating in this dinner hop because there are so many great recipes.  We are bringing you a full course meal starting with appetizers and ending with decadent desserts.  My stomach is growling just thinking about all this good food.
Of course, when I heard about the dinner party, I knew right away I wanted to create a delicious dessert to end the night with. I don't have many pie recipes on the blog, so I decided to put together a dreamy layer pie starting with a pie crust.
This peanut butter Butterfinger pie never lasts long in our house because of all the creamy layers.
The first time I made it, the kids devoured it before I had a chance to even take pictures.  Not that I regretted the chance to make it again.  In fact, the huge smiles on all the kids faces when they came home from school and saw it again in the refrigerator was totally worth it.
The filling in this pie is an easy no bake cheesecake that you divide into two parts.  Peanut butter gets mixed into the bottom layer, and the top layer has Cool Whip folded in to it.
The baked Pillsbury crust gives just the right texture to this pie. I didn't want a crunchy crust because of the candy bar layer on top.  A light, flaky crust seemed like a great idea to balance it out. Feel free to use a no bake cookie crust if you prefer that instead.
One bite of this pie and you will be in dessert heaven.  Go right ahead and finish it first, I won't tell anyone that you started with dessert.
Stay up to date on all the BruCrew baking here:
FACEBOOK | PINTEREST | GOOGLE+ | TWITTER | INSTAGRAM | BLOGLOVIN
The creamy and crunchy layers in this Peanut Butter Butterfinger Pie will have you going back for more.  It is a decadent and easy dessert to make for the holidays.
Ingredients
1 refrigerated Pillsbury pie crust
1 - 8 ounce package cream cheese, softened
1 - 14 ounce can sweetened condensed milk
3/4 cup sour cream
3/4 cup peanut butter
1 - 16 ounce container Cool Whip, thawed & divided
1 cup crushed Butterfinger bars
12 Butterfinger bites
Instructions
Preheat the oven to 450 degrees.
Remove the pie crust from the refrigerator and let sit for 15 minutes on the counter. Gently unroll the pie crust and place in a 9 inch pie plate. Press firmly into the bottom. Crimp the edges. Use a fork to prick the bottom of the crust very well. Bake for 10 minutes. Cool completely.
In a mixing bowl, beat the cream cheese. Add the sweetened condensed milk and sour cream and beat until creamy. Remove 2 cups of batter and set aside.
Add the peanut butter to the remaining mixture and beat again. Spoon into the bottom of the cool pie crust.
Fold 2 cups of Cool Whip into the reserved cream cheese mixture gently. Spoon on top of the peanut butter layer. Refrigerate at least 2 hours to set.
Use a piping bag and icing tip 1M to pipe Cool Whip swirls around the edge of the pie. Top each swirl with a Butterfinger bite.
Cover the middle of the pie with the crushed Butterfinger bars right before serving.
https://insidebrucrewlife.com/2013/08/peanut-butter-butterfinger-pie/
Copyright Inside BruCrew Life
 Now come and party with all of us!  Make sure you head over to everyone's blogs for the great dinner ideas.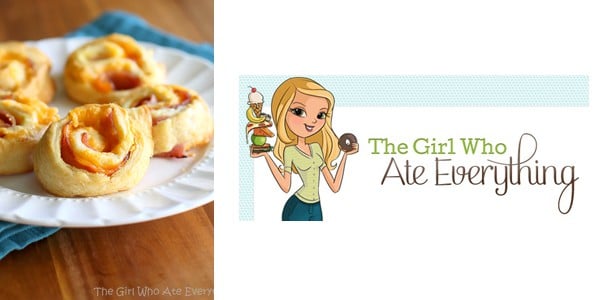 Appetizer – Ham and Cheese Pinwheels by The Girl Who Ate Everything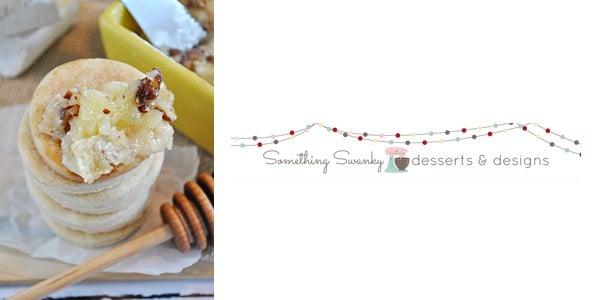 Appetizer – Honey Pecan Baked Brie Dip with Pie Crust Dippers by Something Swanky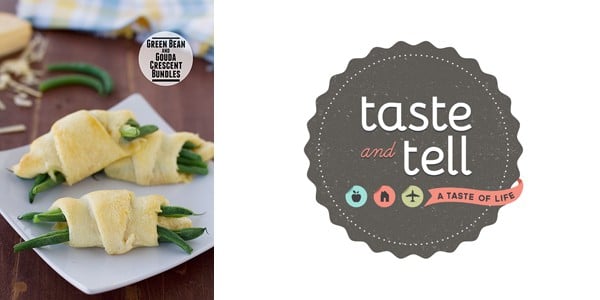 Side Dish – Green Bean and Gouda Crescent Bundles by Taste and Tell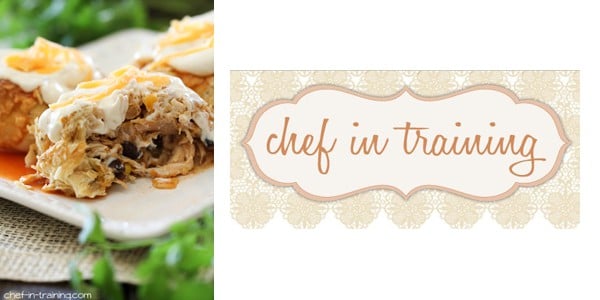 Main Dish – Chicken Enchilada Pillows by Chef in Training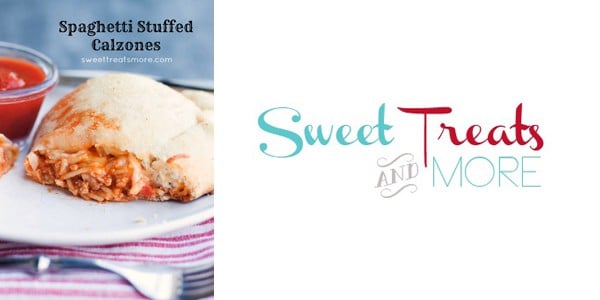 Main Dish – Spaghetti Stuffed Calzones by Sweet Treats and More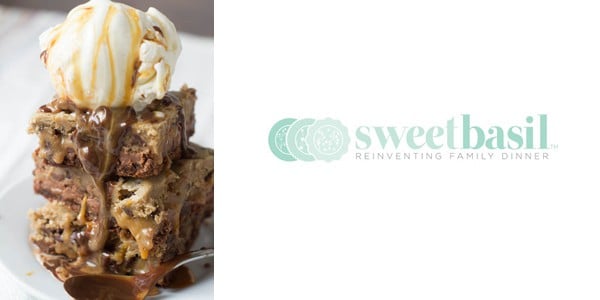 Dessert – Bomb Diggity Brownies by Sweet Basil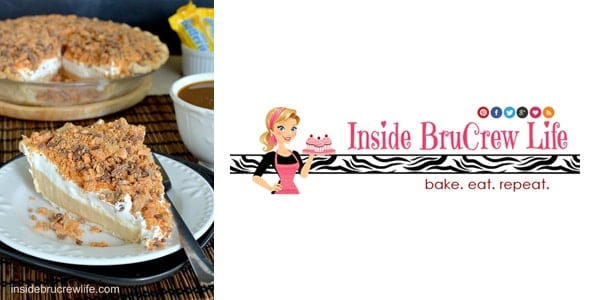 Dessert – Peanut Butter Butterfinger Pie by Inside BruCrew Life
*This is not a compensated post.  I just really love using Pillsbury products in my baking. As always, all opinions are 100% my own.