Swirls of Butterfinger candy bits and cream cheese frosting add a fun twist to this easy Banana Butterfinger Bundt Cake. It's a great way to use up those ripe bananas on the counter.
*Like these recipes? Sign up for the free BruCrew email to have them sent to your inbox.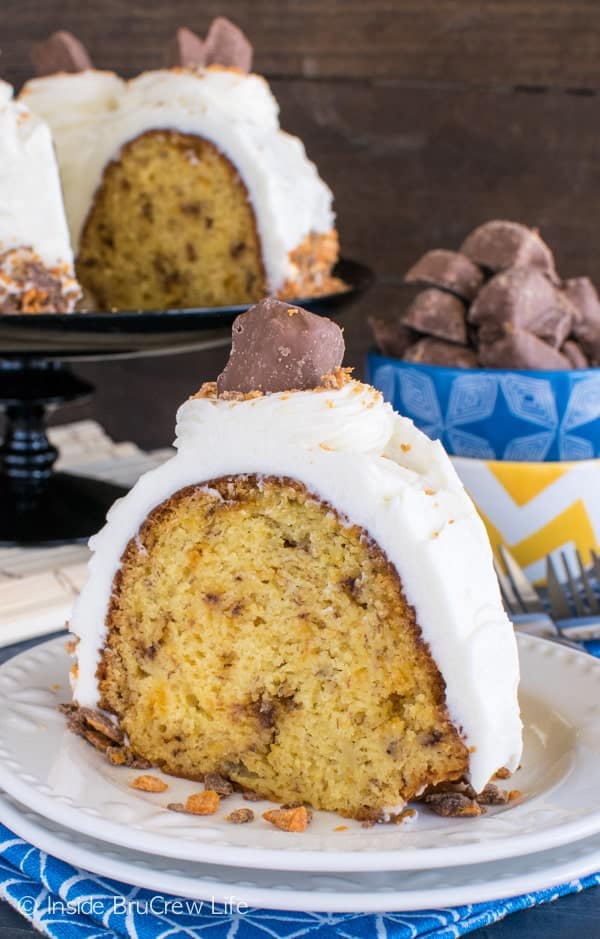 It's a good thing that I like to bake with bananas. The ripe ones on the counter keep turning into brown ones. And since I have quite an aversion to bananas that are not green, I will keep finding fun ways to use them up in baking.
Bananas these days have been ending up in these easy skinny banana oatmeal pancakes or a skinny cherry banana smoothie because we are still trying to eat healthier. I say trying because in the last 2 weeks I have eaten the healthy things...but then later in the day I eat all the cake, cookies, and candy in the house. #healthyeatingfail
You would totally eat a slice of this banana butterfinger bundt cake if it was on your counter too, right? I can't be the only one that fails in the eating right department. Luckily I gifted a box full of cake slices to a family in our new church. Yes, I'm guilty of making others fail in their eating right resolves too!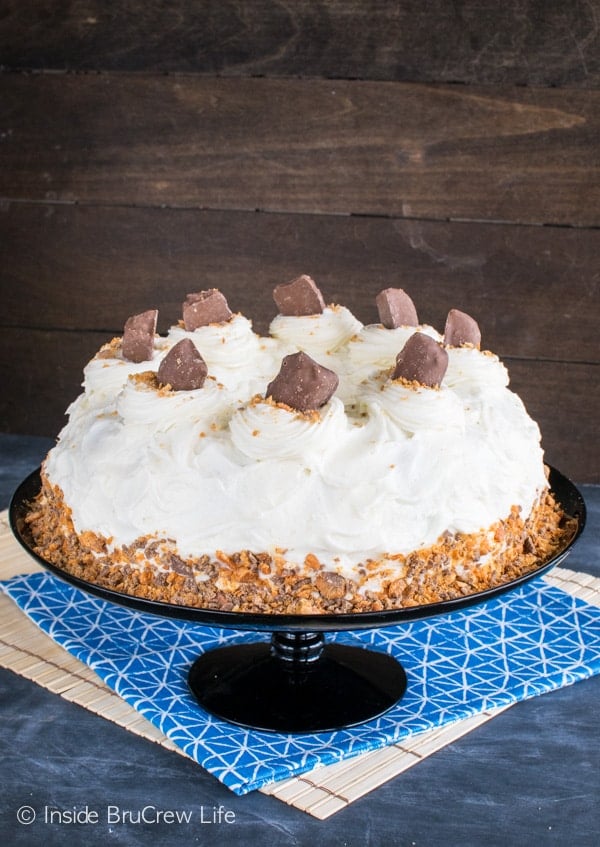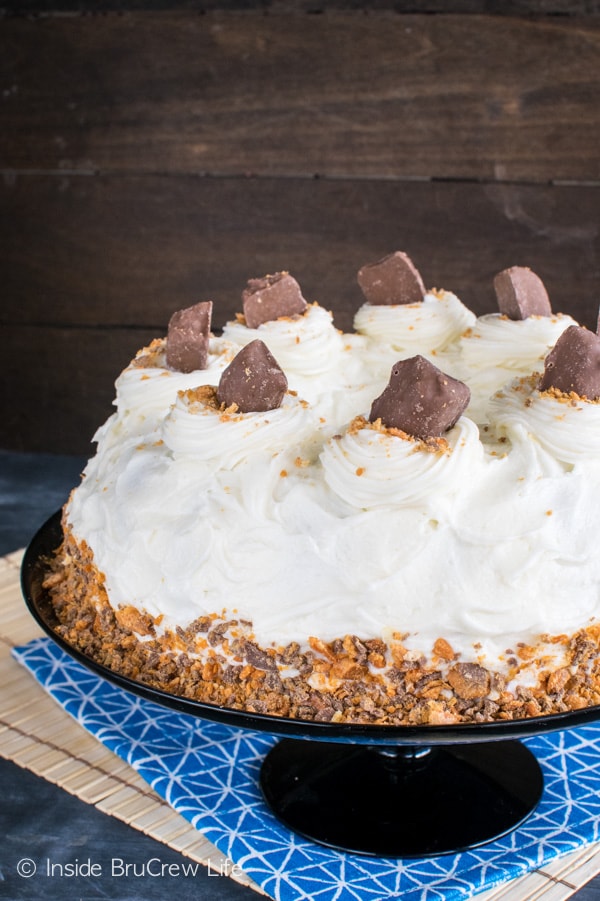 In our new house we have a small walk-in pantry. I have been adding baskets trying to organize some of the baking supply madness that is going on in there. But then I put the baskets full of candy and chocolate chips on the bottom shelf where I can see it every time I walk in.
So the bags of chocolate chips and candy bars scream my name when I go in to the pantry to get applesauce pouches or V8 for my snacks. My goal to eat healthy is being thwarted by all the bags of baking supplies!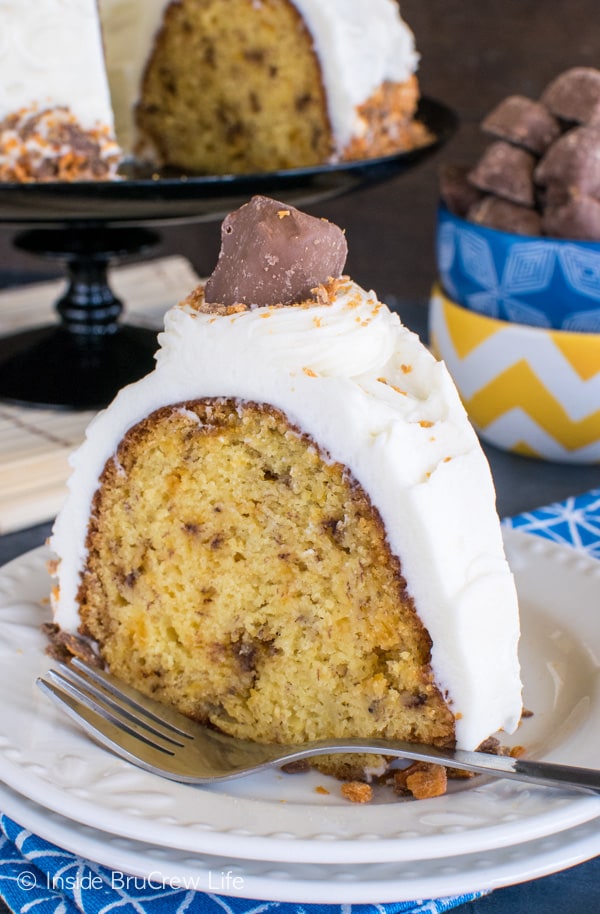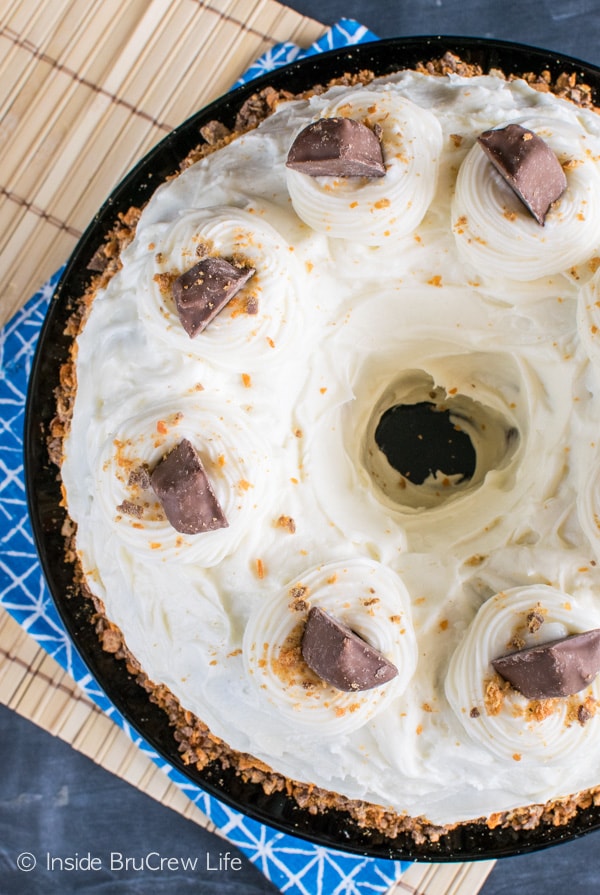 I had a bag full of those bite-sized Butterfinger candy bars and a bag of Butterfinger baking bits staring at me from the baskets in the pantry a few weeks ago. Adding them to a banana cake just seemed like a logical thing to do with them.
This cake is loaded with Butterfinger bits inside the cake, but then I added more to the outside of the cake. It's a candy bar explosion right there!
After one slice of this magical banana butterfinger bundt cake, I knew it was the best thing I had made with bananas in a while!!! Trust me! You need this cake ASAP!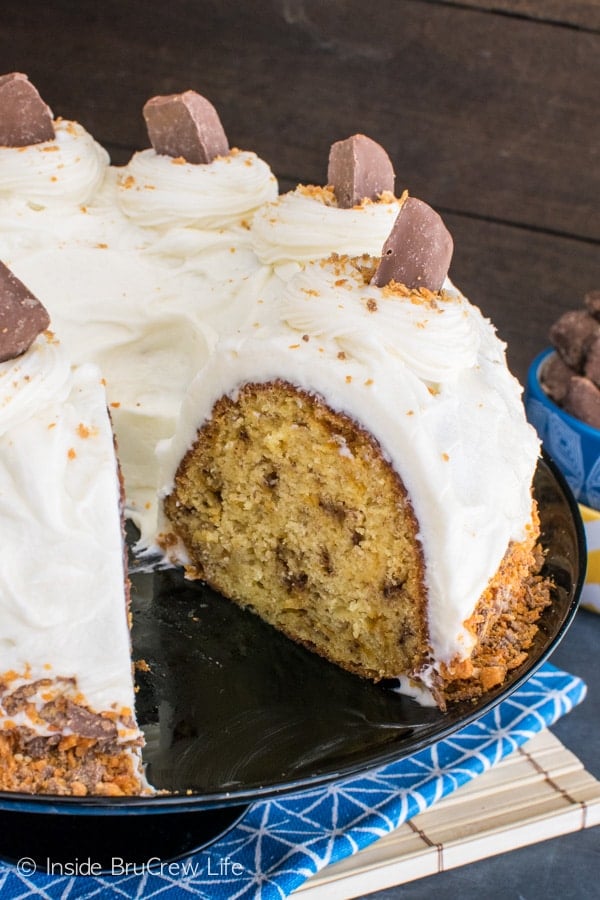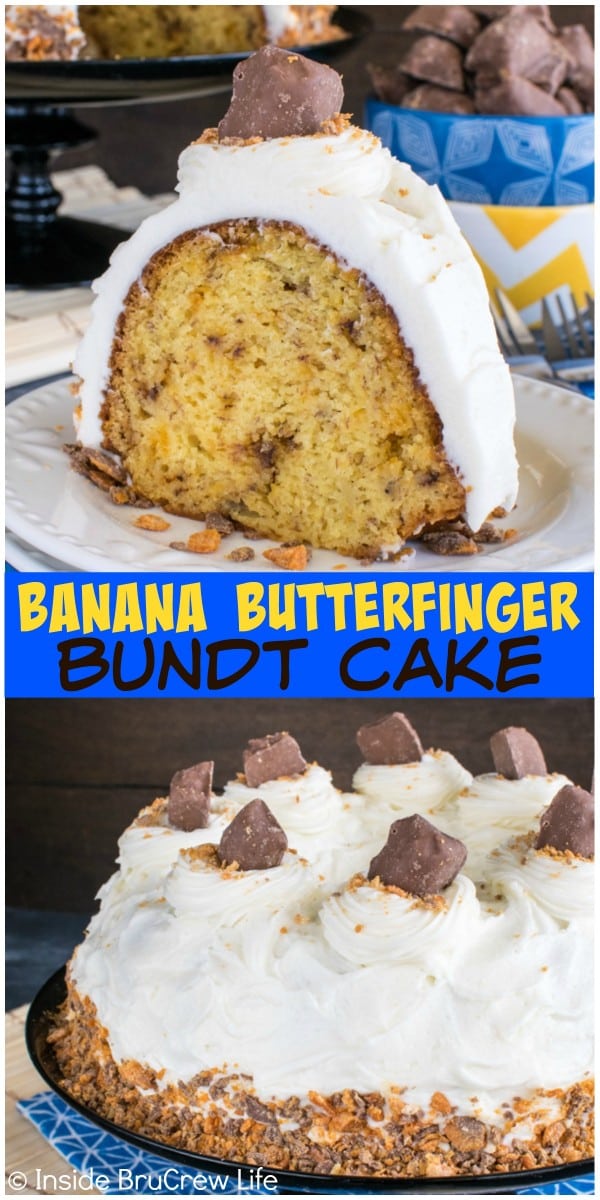 More fun ways to use up those ripe bananas: