Layers of no bake peanut butter cheesecake and fluffy pudding mousse make this easy Peanut Butter Pudding Pie a must make dessert for every holiday season.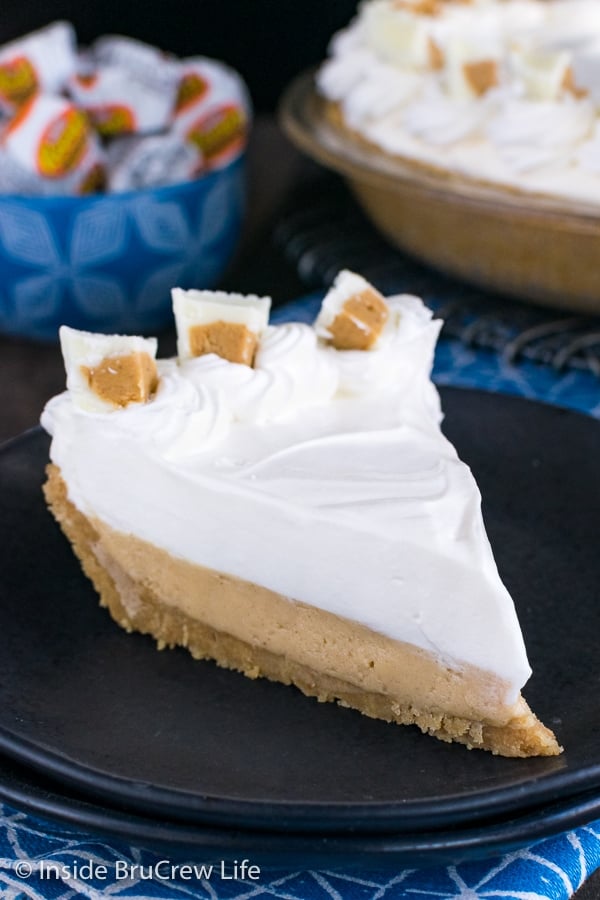 Is it just me, or does this time of year seem better for pies? I mean, I do enjoy a good pie all year long, but for some reason I like it even more in the holiday season.
Speaking of holidays, do you decorate for the Christmas season before or after Thanksgiving? We usually spend the Saturday AFTER pulling out all the boxes and decorating the tree while enjoying Peppermint Mocha Hot Chocolate and cookies.
But this year I have seen so many people that have already decorated, and it is getting me into the holiday spirit. There is no way my family will let me start decorating for Christmas this soon.
Maybe if I start putting out one piece at a time, I can get away with it! Wink, wink!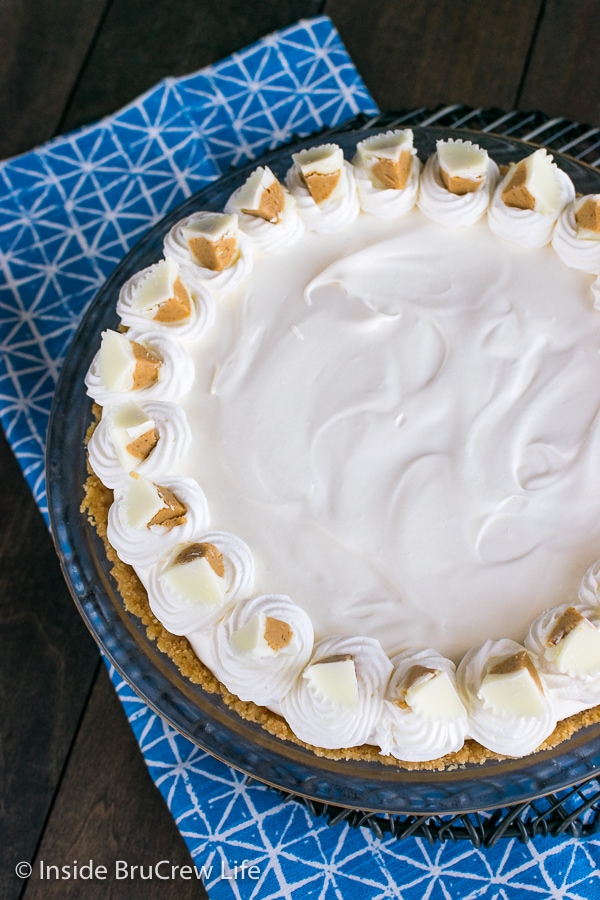 I could also make a few different pies and keep them totally distracted with all the desserts in the fridge and on the counter, so they won't notice the Christmas decorations. It's worth a try anyway! And if all else fails, then I have pie!
I decided to change up this No Bake Chocolate Peanut Butter Pie first. I used Nutter Butter cookies, white chocolate pudding, and white chocolate peanut butter cups.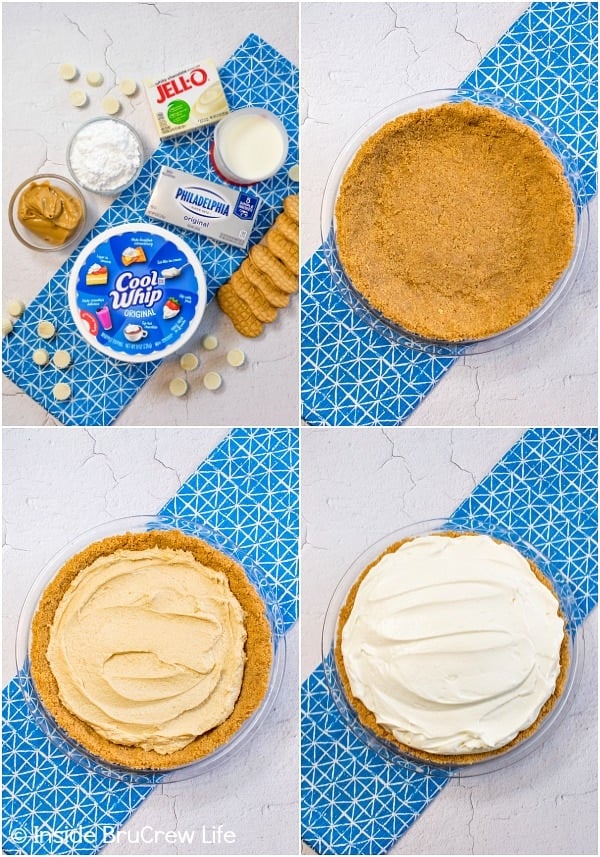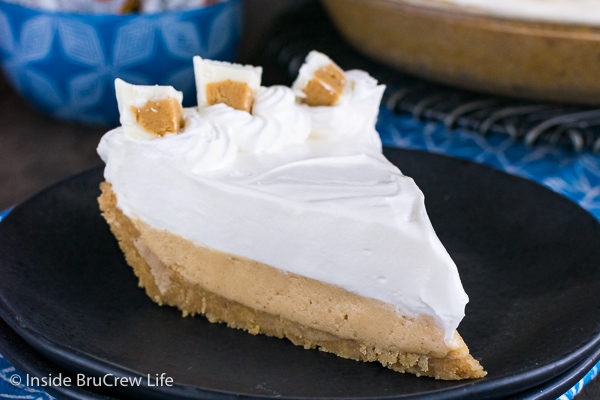 Now I'm not sure which pudding pie I like better because usually I'm all about the chocolate, but there is something about the white chocolate mousse in this peanut butter pie that I am totally loving.
How to make a Peanut Butter Pudding Pie
Crust - Crush Nutter Butter cookies (cream included) in a food processor, then stir in melted butter. Press this mixture into a 9 inch pie plate.
Peanut Butter Layer - Beat cream cheese and powdered sugar until creamy. Add peanut butter and a little bit of Cool Whip. Spread in the bottom of the crust.
White Chocolate Pudding Layer - Mix an instant pudding mix with milk. Fold in Cool Whip and spread on top of the peanut butter layer.
Topping - Use a piping bag and icing tip 1M to swirl the extra Cool Whip around the edge of the peanut butter pie and add white chocolate peanut butter cups to each one.
PRO TIP: If you do not like using Cool Whip, make this Homemade Whipped Cream ahead of time and use that instead.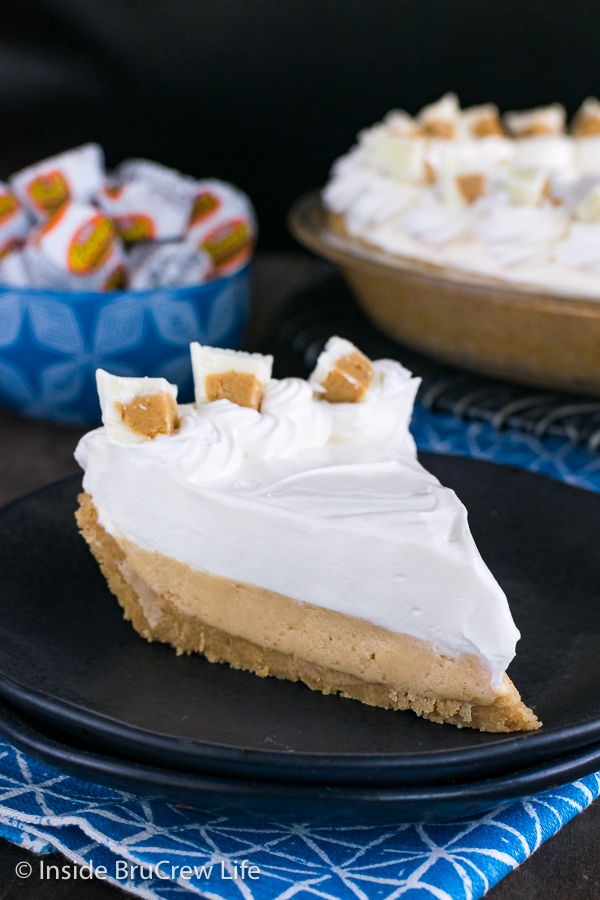 More easy pie recipes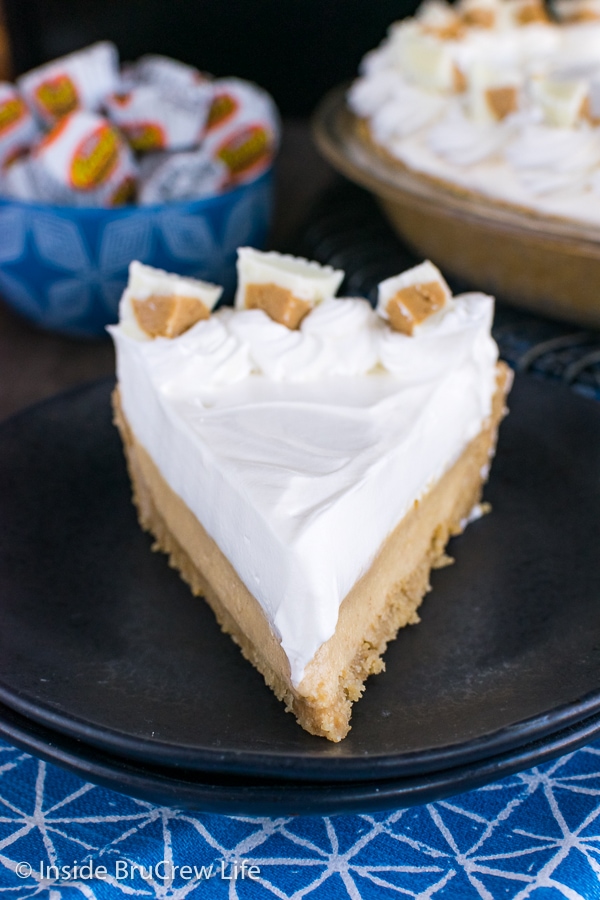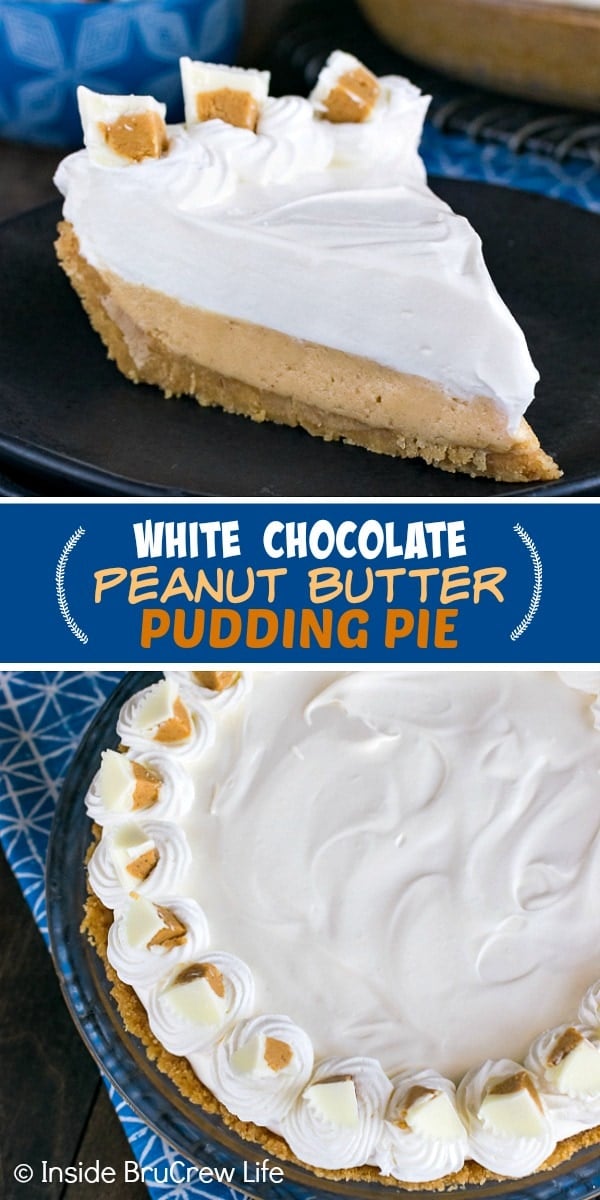 *The post for White Chocolate Peanut Butter Pudding Pie was first published on November 30, 2015. The photos and post were updated and republished November 12, 2020.