A crockpot full of Apple Chicken Meatballs is a must on game day! These easy homemade meatballs are bursting with fall flavors.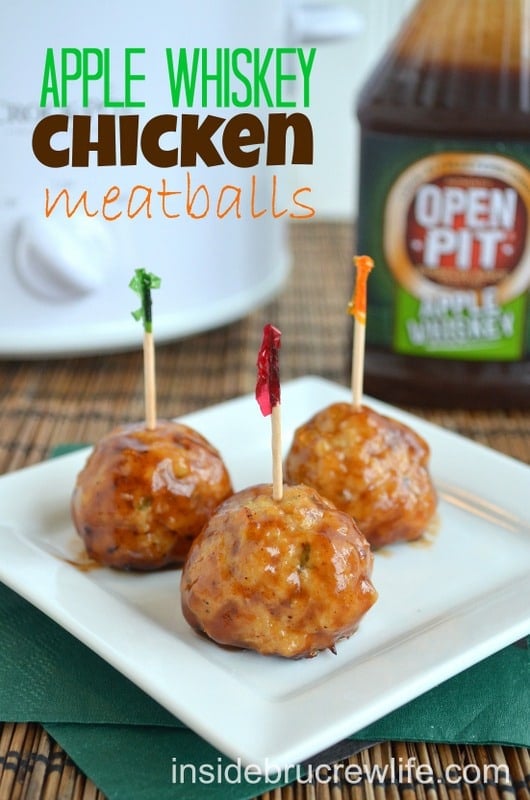 So, I hear there is this big game coming up this weekend? Basketball right? Haha! Just kidding! I know it's Super Bowl weekend.
We are actually headed to two parties that night. Booyah! Two tables full of yummy snacks and appetizers! That's what I'm going for!
I'm planning on bringing these easy chicken meatballs, this Tomato Basil Pizza Dip, and these Football Cookie Bars.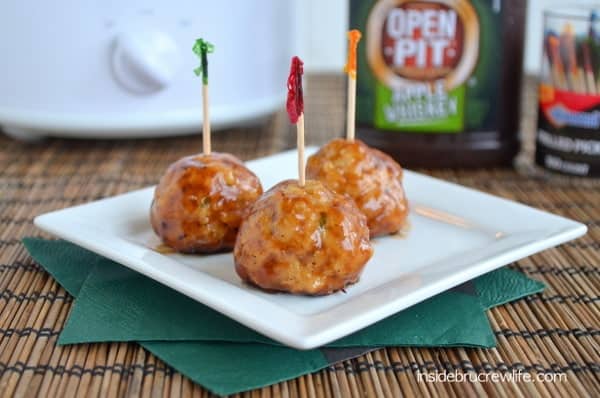 A couple weeks ago I was walking down the aisles at Walmart when I saw this Apple Whiskey barbecue sauce from Open Pit. It sounded interesting, and since it was just $1, into the cart it went.
I decided to make some chicken meatballs with a secret ingredient. I added some shredded apples because we always keep a bag of apples in our fridge for the kids to snack on, and because I thought it would add a delicious sweet flavor to the meatballs.
I peeled the skins off and put them in my Ninja food processor. 5 seconds and the apples were ready to be mixed into the meat mixture.
How to make Apple Chicken Meatballs:
Preheat the oven. Line a sheet pan with foil and spray with nonstick spray. (full recipe at bottom of post)
Mix together the ground chicken, cheese, apples, breadcrumbs, egg, and seasonings.
Shape the meatballs into 24 even balls and place on prepared pan.
Bake for 20-22 minutes, then remove and place in crockpot with your choice of barbecue sauce.
Cute tooth picks are not required, but they sure do make homemade meatballs more fun! You could even pick out the ones that match the team colors. If you like to match things like I do!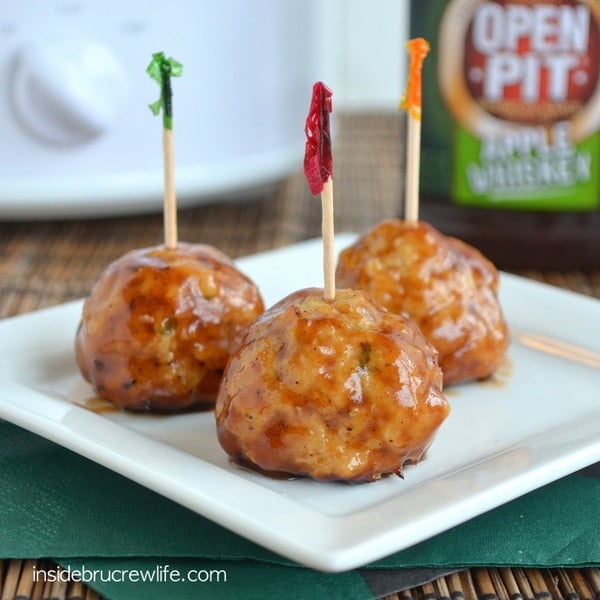 More delicious appetizer recipes: