These easy Chocolate M&M Cookies are rich, chewy, and loaded with Butterfingers and mini M&M's candies! Great treat for packing in lunches or snacking on after school!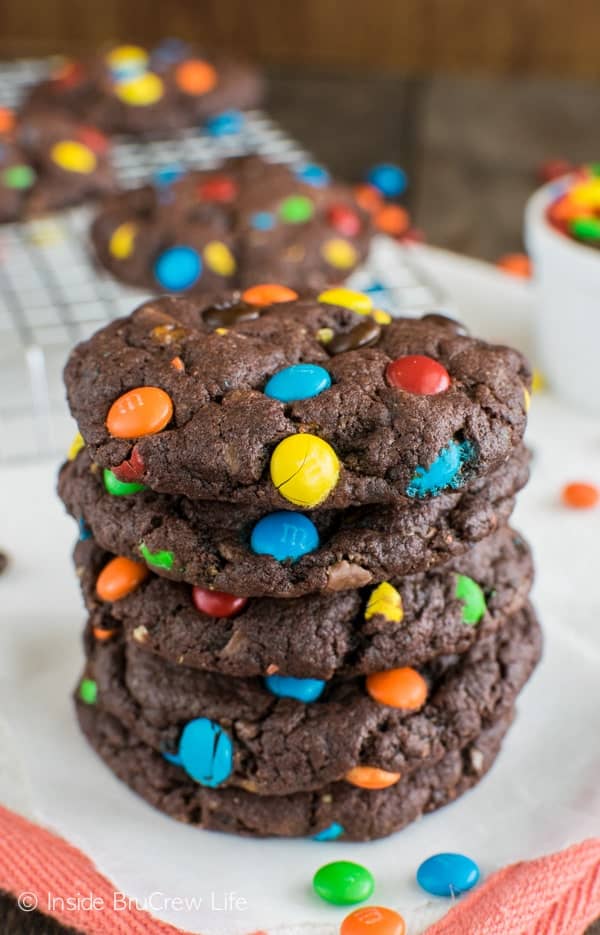 Are you ready for some confession time? I have been slacking in the school lunch making department. Wait, before you get on me for not doing my job as a mom, let me clarify a few things.
I make three lunches every morning after my workout. But...the past three weeks the lunches have been packed with treats and snacks from the grocery store. Are you completely appalled yet? Yes, I am this crazy baker girl, yet my kids have been eating Little Debbie's and bagged chips. It happens.
We are still getting into the swing of things here in a new house and town. So, convenience from the grocery store has been a staple. Now that things are a little more settled and routine, maybe some frosted rainbow chip brownies or moose tracks cookies will appear in those brown bags.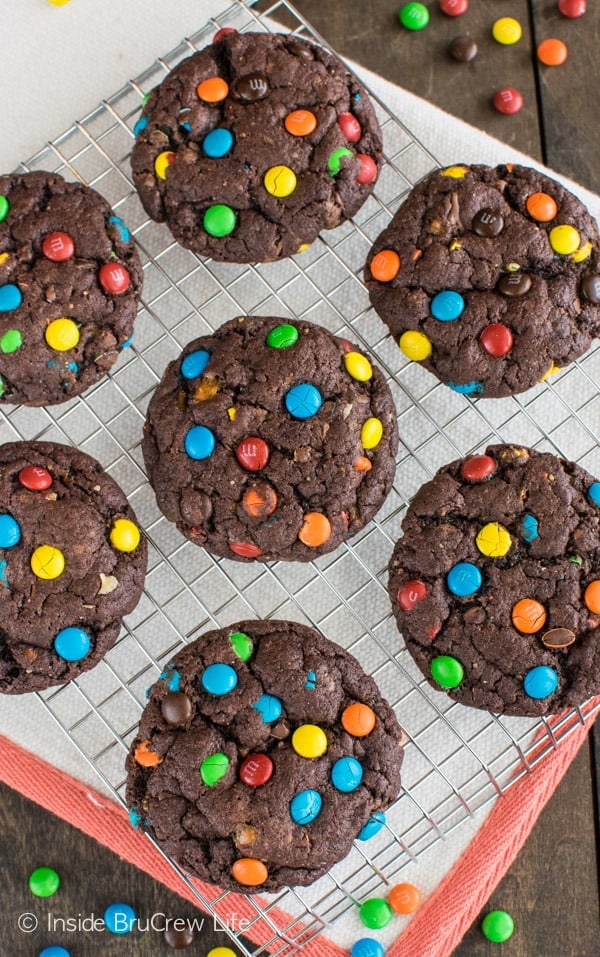 So now I probably have you totally confused because there are perfectly lunch bag worthy cookies staring you in the face. Right?
Yeah, these cookies were a quick and easy treat that we took to a dinner the first week we were here. I didn't even photograph them the first day. To be honest, I didn't even eat one the first two days. You know how it goes the first week of January. The diet is still going strong!
But after day 3, I caved and ate a cookie...ok, fine, I actually ate 2. And holy cow, even after sitting a few days, they were still amazing! So, since I needed to learn the lighting in this new house, I pulled out a few props and set up a shoot. You are welcome!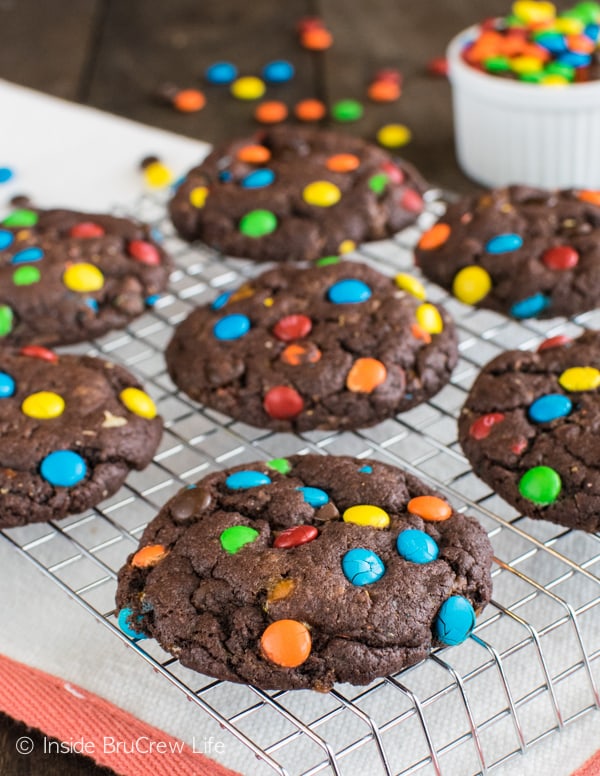 These easy peasy cake mix cookies are my jam. I love when I can take a box mix and give it some extra loving to create a treat that tastes totally homemade. Semi-homemade is my kitchen game!
The cream cheese in the dough is what gives these cookies that chewy brownie like texture. Trust me, you can't eat just one. They taste just like a brownie but in a round cookie shape!!!
Don't feel limited on what to throw in these cookies! Any candy goes!!! I just happened to have half a bag of Butterfinger bits and half a bag of mini M&M's, so that's what I stirred into the dough.
Raid your cupboard and see what kind of fun things you can find to make this cookie a new creation. I know I have a red velvet cake mix and some Valentine's M&M's that are begging me to bake today!!!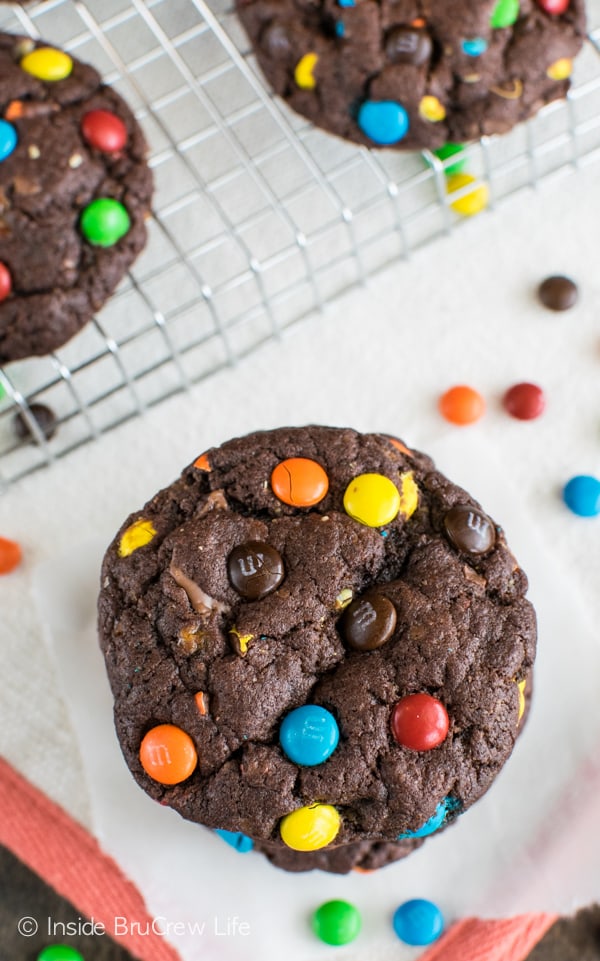 More Cake Mix Cookies