Want a delicious cake to enjoy with friends and a cup of coffee? This fresh homemade Peach Cinnamon Swirl Bundt Cake is a definitely show stopper. The hidden pocket of cinnamon sugar inside totally puts it over the top.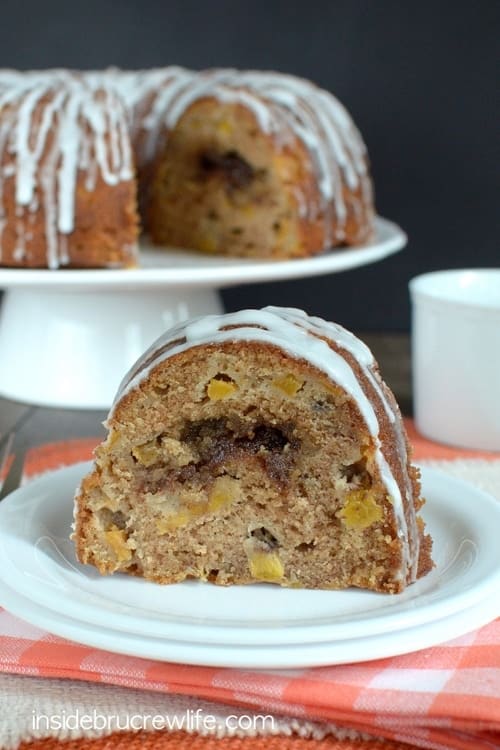 Ok, so I have to confess something.
The past 10 days I have been doing an Advocare cleanse. Ya know get rid of the bad stuff, get healthy, yada yada yada. But honestly, it's working because I am down 5 pounds here on day 10. Woot woot! Healthy eating and fiber is paying off!
Of course if I had stuck with it 100% I might have done even better. This cake...it was my downfall! I tried to resist it. Really I did!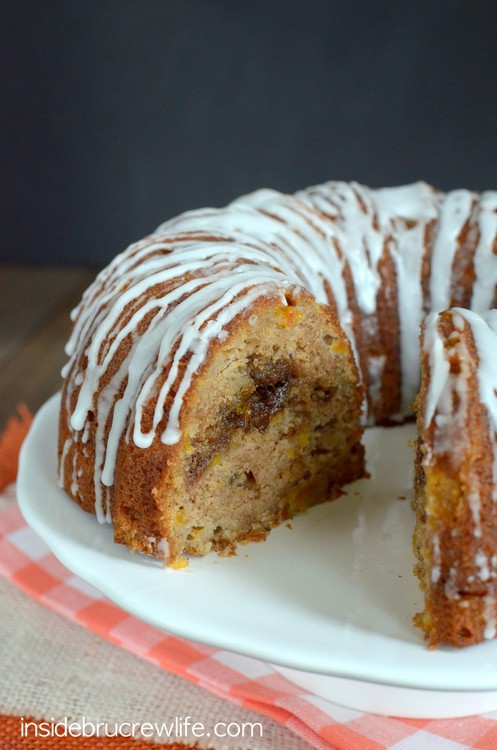 Last year I made this Caramel Apple Bundt Cake. It quickly became my favorite fall dessert of the year. So moist (yes, I just said that word) and delicious!!!! I knew this year that I wanted to make the same cake but use fresh peaches in it. Oh, and then I had the brilliant idea to include a hidden cinnamon swirl like in this Sour Cream Coffee Cake.
Oh, my word!!! This cake!
Seriously, you guys! Please make one as soon as possible!!! It was to die for! The cleanse was broken for this cake for sure. I started with just one bite of the peach cake part. I mean I have to taste test all my recipes before sharing them. That's just part of my job. Then I thought I need a second taste test of the cinnamon filling.
Well, then I just HAD to have a bite with the cake and filling together...research purposes people!
At that point, half the cake on my plate was gone. I threw in the towel and just gobbled up the rest. Diet fail for sure...but oh, was itworth it.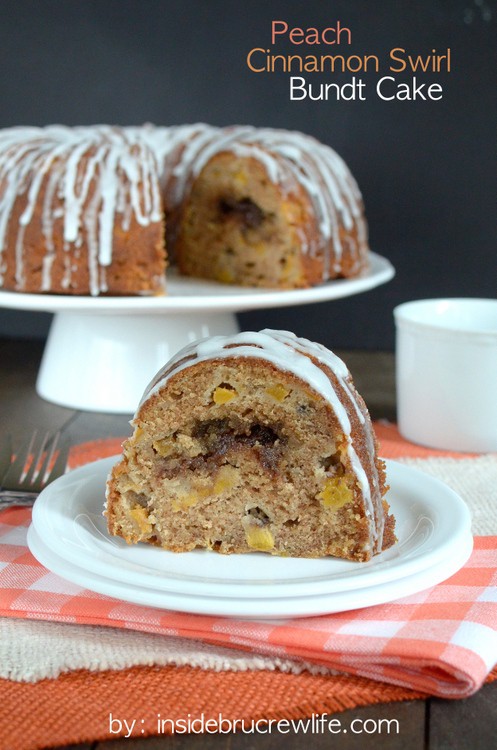 Then I packed up half the cake and promptly delivered it to my workout buddy at work. LOL! She wanted to kill me...but that didn't stop her from eating a slice of cake AND a piece of fudge that I brought too!!
What are friends for? Right? Haha! Need help failing your diets, just call me. I'm available to bring decadent drool worthy treats anytime.
But seriously, make the cake! Please!!! Fresh peach chunks, cinnamon sugar swirl, glaze...you know you want it!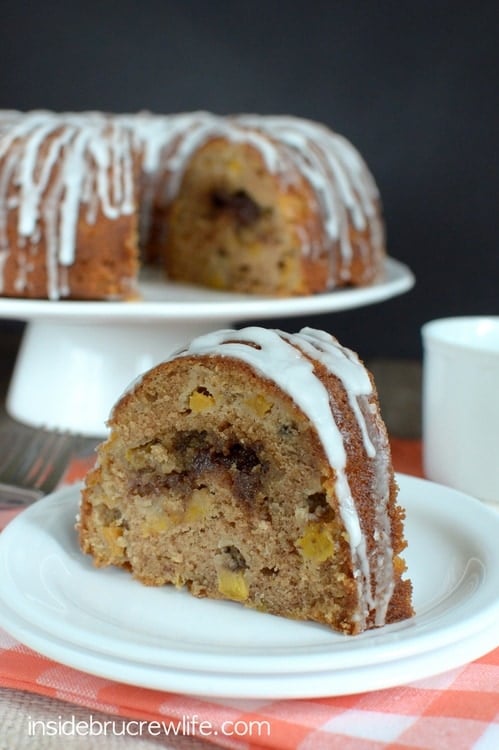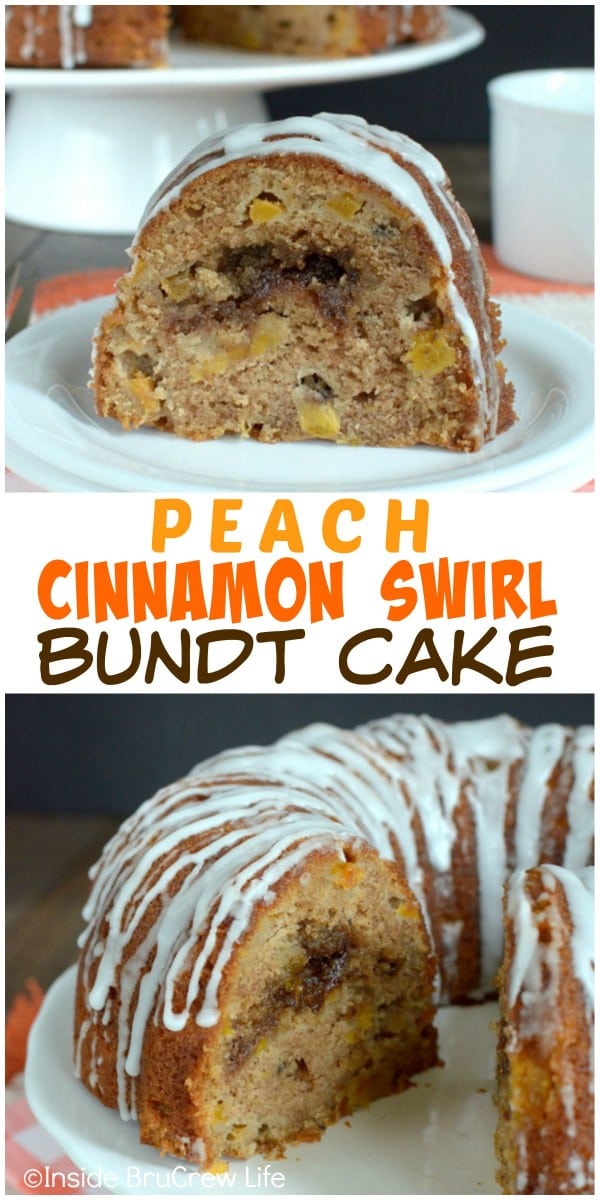 A few more delicious peach treats for you to enjoy: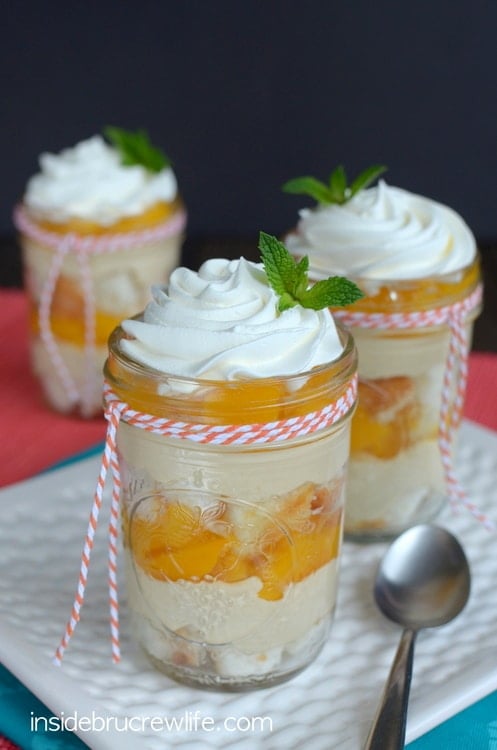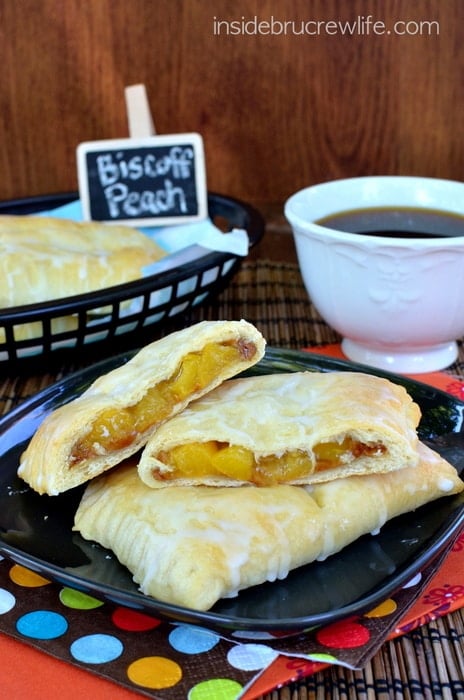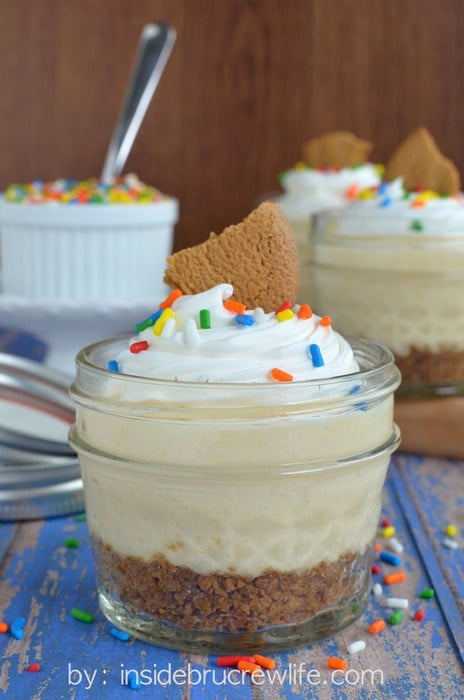 *This post contains an affiliate link. Inside BruCrew Life may receive a small percentage from sales made through these referral links. Thank you for letting us share products we love this way.