Peppermint Hot Chocolate Granola Bars: Homemade granola bars loaded with hot chocolate and peppermint goodness. Enjoy one for breakfast and another one for snack.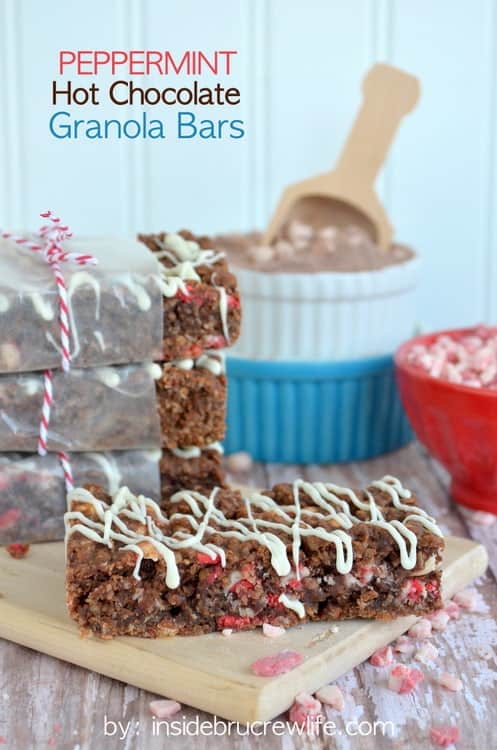 Well, winter is officially here. Snow was on the ground yesterday morning. It was only a very light dusting...you could really only see in on the piles of leaves and on the rooftops.
But it was enough to get my kids super excited. My son is hoping for lots of the powdery white stuff this winter.
Is it bad that I am wishing against snow? Last year we only had one big snowfall. That's my kind of winter. LOL!
When snow comes, I think about hot chocolate. We almost always have a big container of the powdered stuff in the cupboards. We used to buy the little boxes with the packets because they were convenient and the kids could easily make their own.
But then we realized how much hot chocolate they go through that way. It is actually cheaper to buy one of those bigger containers...that way you aren't paying for all the packaging.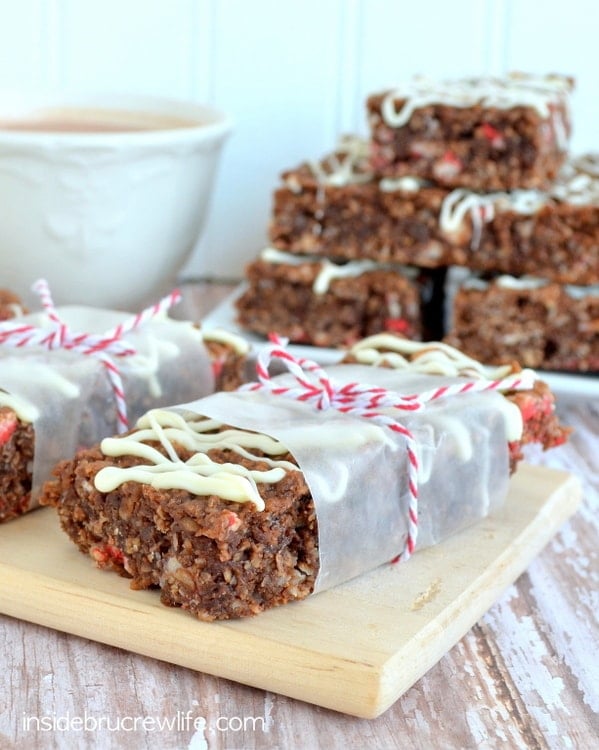 I actually got the idea for these granola bars from Target. They were in the holiday aisle with some pumpkin cheesecake cookies I think. It is one of their Target brand winter specials.
As soon as I saw it I knew I had to try to make some at home.
I mean peppermint and hot chocolate in a granola bar? We love that combo in these Oreo Peppermint Crunch Cookies, so I knew we would love these. Since we needed more hot chocolate mix anyway with it being colder outside now, I think it was perfect timing that I saw that box.
Never mind that I also saw so many other things that I "had" to have. Target sure knows how to get you to buy things you didn't even come in for.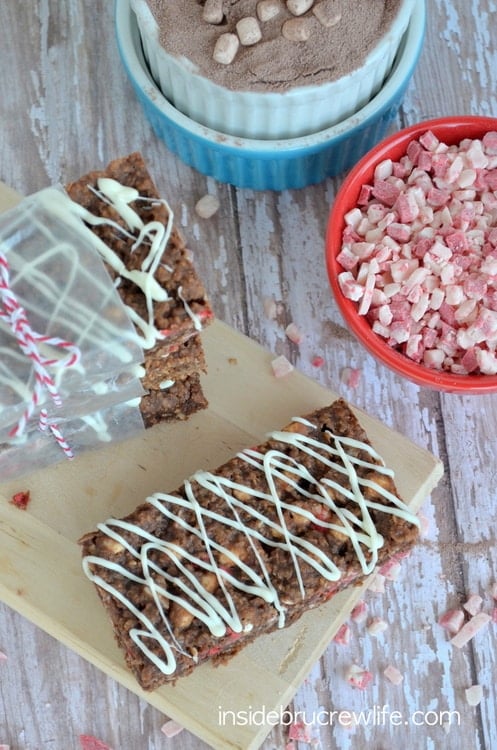 These homemade granola bars got a thumbs up from my husband. That's huge because he isn't a big sweets eater. He took one as he was leaving for work.
As he walked past the outside kitchen window, he tapped on it to get my attention. He gave me a thumbs up with a nod of his head and a big smile. Score!!!
Then the kids had some after school. I had to stop them from eating more because dinner was soon. My youngest doesn't like sugar stuff that much either, and he even said they were good. Double score!
It is always an achievement to get my toughest critics to give things a thumbs up! So if they say it's good, you better believe it's good!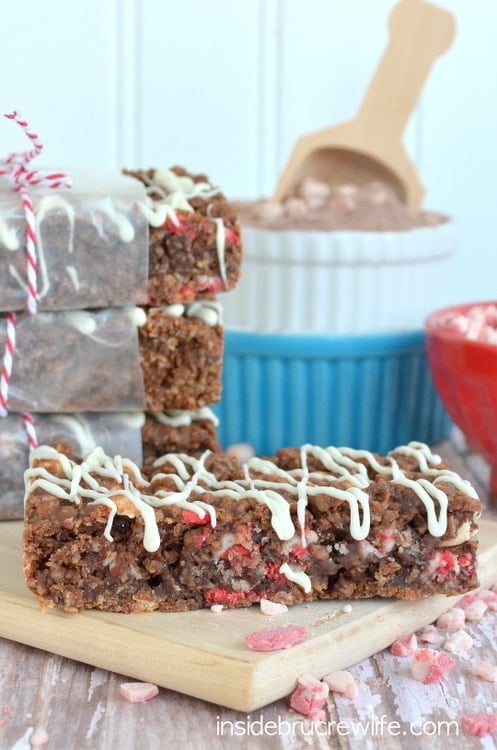 I was planning on being so good around these granola bars. One bar isn't bad...scratch that...now that I think about it, I think I had another one.
No wonder I have to work out so much. I can't even remember how much food I eat. It is so hard to resist eating the yummy stuff I make when I take pictures of it.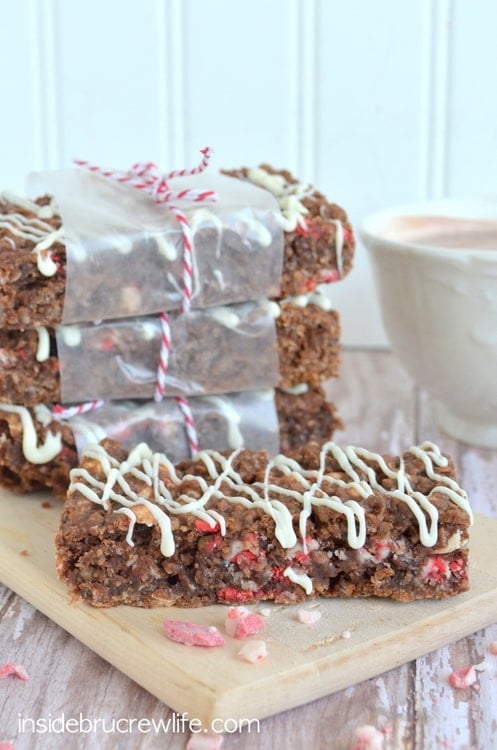 Granola bars are a great after school snack. My kids love when I have a pan of them sitting on the counter.
More granola bar recipes to try: