These Salted Caramel Hot Chocolate Granola Bars are a fun treat for on the go breakfast. The extra chocolate drizzles, mini marshmallows, and sea salt totally make these taste like your favorite hot chocolate drink.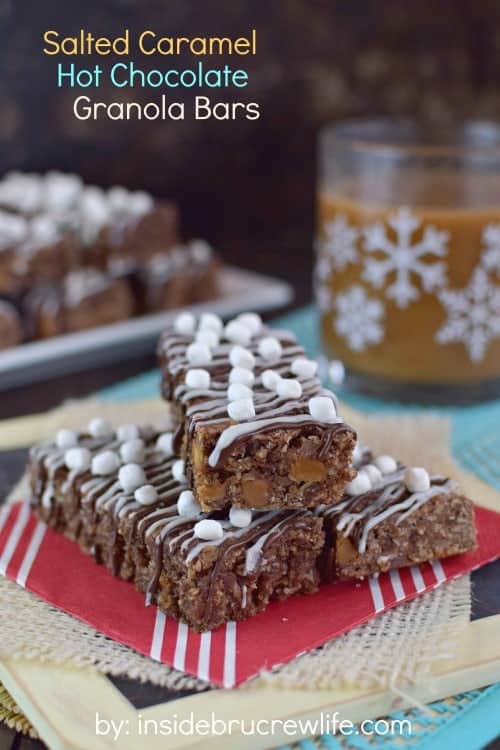 I have decided that I will never ever get tired of salted caramel. It's a food trend that I have completely and whole heartedly fallen in love with. Yup, it's here to stay.
Good thing my family likes it too. Ok, they probably just tolerate it because I never give them a break from it. That's totally not true.
Just the other day I made a loaf of Sour Cream Banana Bread and resisted the urge to add caramel bits and chocolate chips to it.I think everyone in our house was surprised when they cut into the plain banana bread.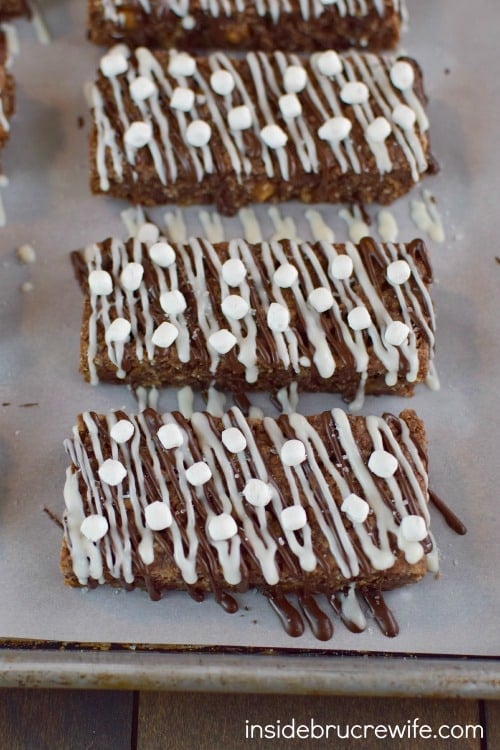 A few years ago I made these Raspberry Hot Chocolate Bars, and they were great. But this time I wanted to change them up with some caramel and sea salt. Like I said, I just can't stop!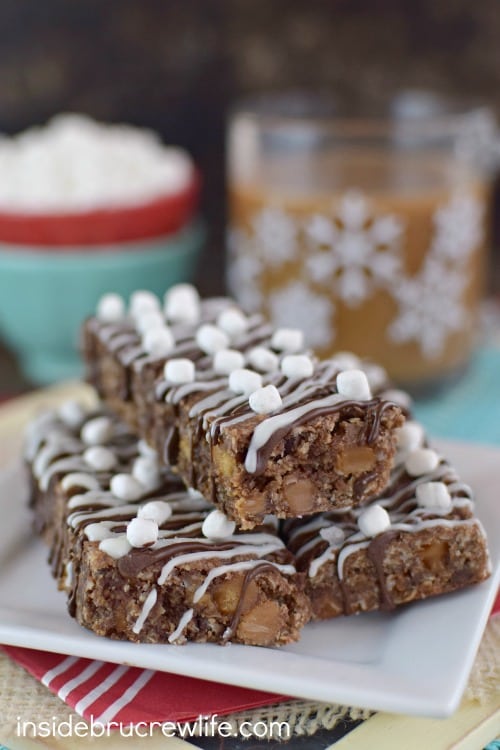 Homemade granola bars are so easy to make. Now don't get me wrong, we still buy boxes of store bought ones too. Convenience does win out sometimes.
But for the other times, these baked granola bars are the ones I always make. Just with a fun little twist each time I bake them. Any time I can throw candy or chocolate into a granola bar and call it breakfast, I'm totally there.
Don't you wish you lived with me?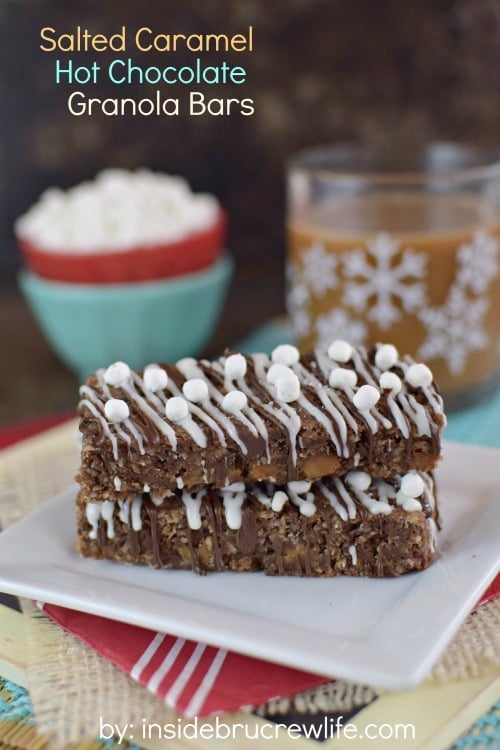 Salted Caramel Hot Chocolate Granola Bars
After the bars finish baking and cooling, you are going to cut them into 16 bars. Then melt some chocolate chips and white chocolate chips in the microwave and drizzle over every bar. You can spoon the melted chocolate into a small Ziplock bag and cut one corner off. Drizzle quickly so you can sprinkle on the sea salt and marshmallows before the chocolate sets.
PRO TIP: If your chocolate does set up before you can sprinkle the fun extras on, pull your blow dryer out! Yup, you read that right. Heat the chocolate with the lowest setting on your dryer. When the chocolate is melted, sprinkle away with your goodness.
Let them set and then grab one with your coffee and some Salted Caramel Mocha Creamer, and you are ready for the day!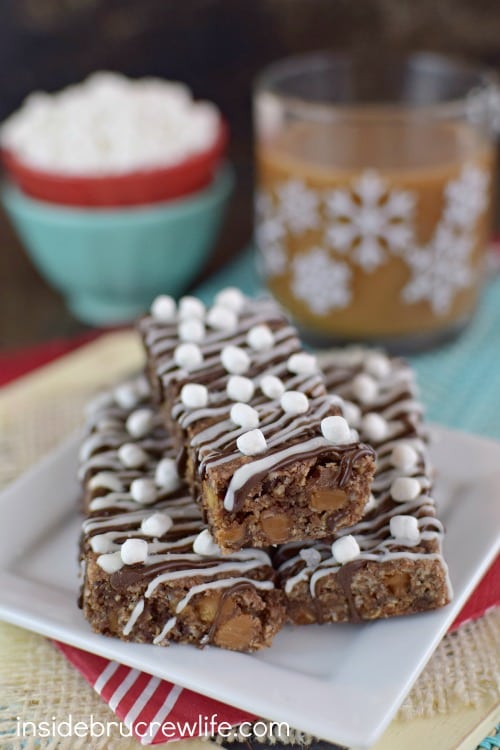 More homemade granola bar recipes you may like: