This post has been brought to you by Biscoff Spread. When I am not eating Biscoff spread by the spoonfuls, I like to make these White Chocolate Biscoff Cheesecakes. I promise they won't last long in your house either.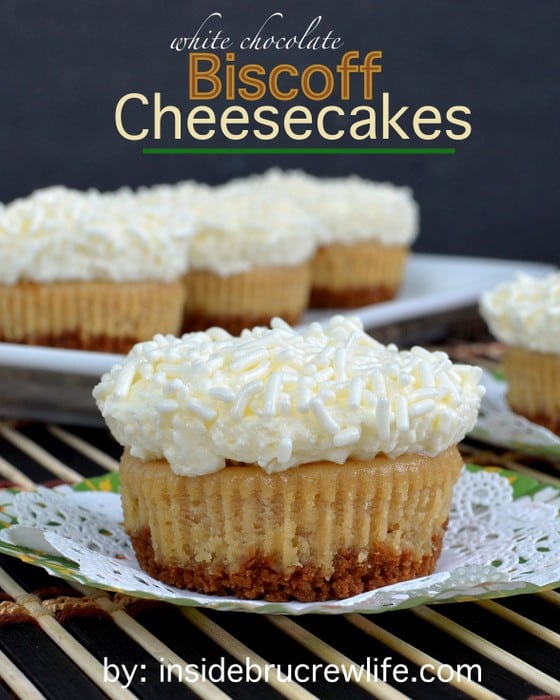 I think it's pretty apparent that I love to make dessert. If you have been reading my blog for very long, you know my long time obsession with all things sweet. I love to be in the kitchen with my family making cookies, fudge, brownies, and cheesecake. Cheesecake is definitely one of our all time favorite desserts to make and to eat.
Luckily I have the best job ever that requires me to bake dessert every single week. That also means that any picnic or party that we are invited to results in everyone expecting a dessert. And there is no way that I would want to let down my friends and family. I accept that dessert challenge each and every time.
Something about being in the kitchen surrounded by sugar, butter, and flour relaxes me. I love that I can share these times with each of my children too. I'm so glad that they love to help make treats with me. As they get older, it definitely is getting so much easier to bake with them. Or maybe I have just learned to relax and not stress about a little flour on the floor or the eggshell in the batter.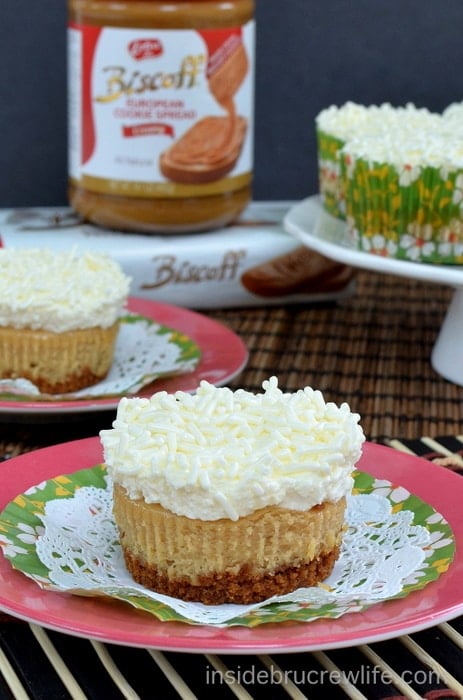 Biscoff cookies first started being served in America on airline flights with coffee. I actually remember having my first Biscoff cookie on a trip to the beach one year. I instantly fell in love with the spicy cookie. Then I tried Biscoff spread and really fell in love more.
Cookies blended together with sugar, oil, and natural ingredients to make a delicious spread that can be used on toast or apples is definitely something I can enjoy. Or it can just be eaten by the spoonfuls. I can't be the only one who enjoys a spoonful of the Biscoff spread on a daily basis. It makes me feel so much better about my spoon choice when I know that the spread is made with all natural ingredients and it is free of trans fat. The Biscoff Spread is becoming wildly popular in baked goods as well. You can use it in place of peanut butter in most recipes. You should be able to find it at most major grocery stores in your area.
As I sat with a spoon enjoying my Biscoff, I wrote down a few recipes that I thought would be great to use the spread in. But the one that stood out the most to me was cheesecake. Not just any cheesecake though.
A cheesecake with a Biscoff cookie crust, a Biscoff cheesecake layer, and topped with a white chocolate mousse. Are you drooling yet? Let me tell you...this little cheesecake rocked my world. The no sugar diet went right out the window...because there was no way I could resist eating one of these. Ok, ok, I actually ate 2 in one day.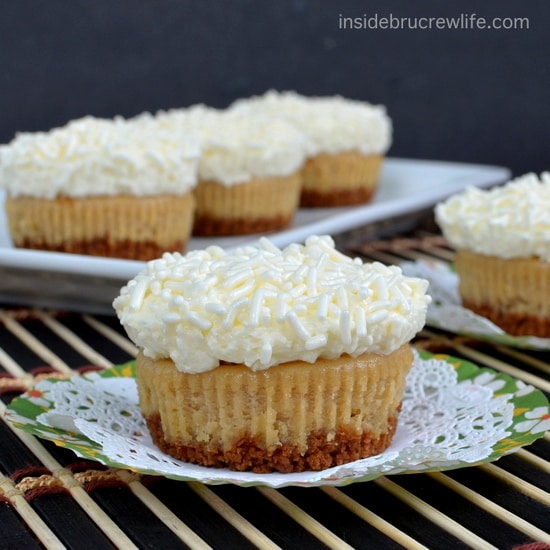 Now that you are completely and totally craving Biscoff, run to the store and buy two jars. Why two?
Well, because after one spoonful you will not be able to stop, thus resulting in all the Biscoff in jar one being gone in no time at all.This way you have a second jar still be there for you to bake with.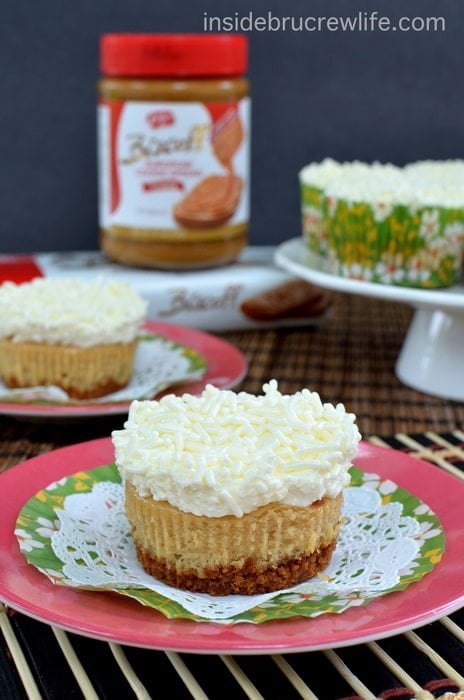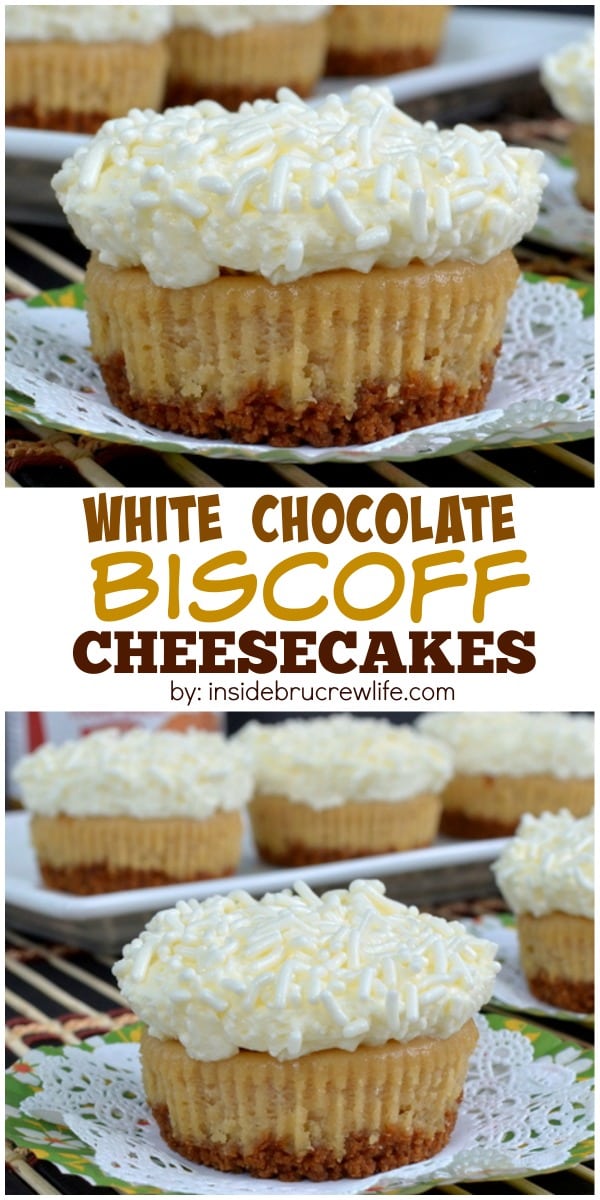 This is a sponsored conversation written by me on behalf of Biscoff .  The opinions and text are all mine.