Cheesecake is the one dessert that my husband and I agree on. We love coming up with fun ways to incorporate the creamy goodness into new desserts and treats, so we wanted to share 20 Amazing Cheesecake Recipes with you for National Cheesecake Day.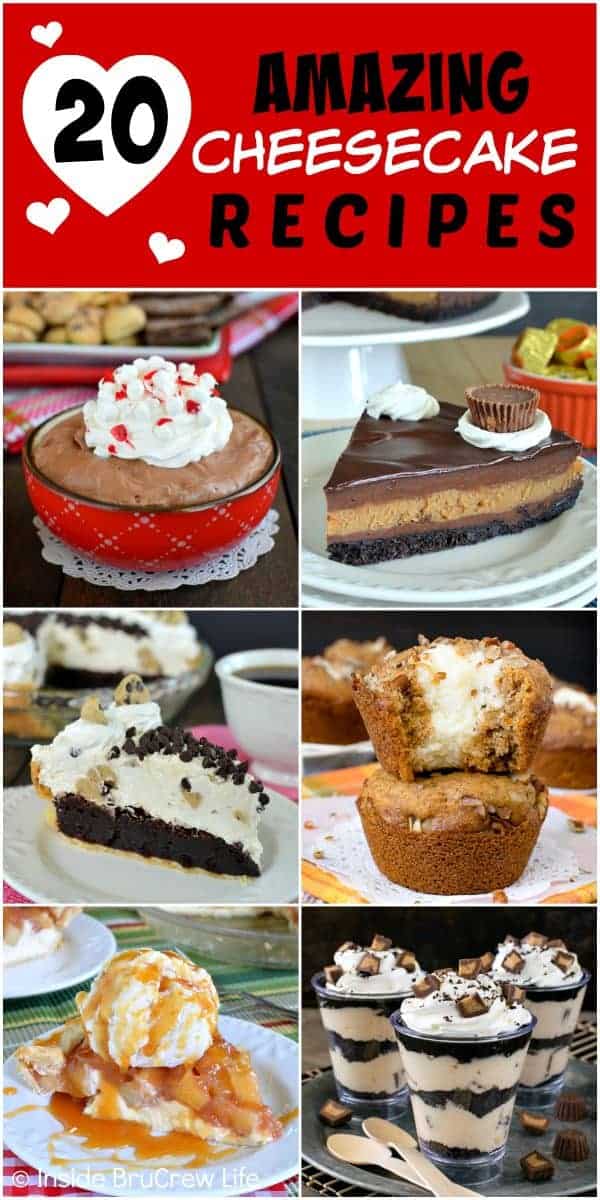 CLICK HERE TO PIN THESE RECIPES FOR LATER!
Cheesecake is one of these desserts that is so versatile because you can add cream cheese to just about any sweet treat. You can make it into one large cheesecake, into bite-sized cheesecakes, no bake cheesecake, bars, brownies, and even breakfast.
Yup, I said cheesecake for breakfast. It's a legit thing. I believe in it so much that I added a whole chapter of breakfast cheesecakes in my cookbook Cheesecake Love. Trust me, you need that book and a set of springform pans in your life if you love cheesecake like we do.
Cheesecake can also be added to cookies, dip, pastries, cake, or pies. Believe me, if there is a way to cheesecake a sweet treat, I am going to find that way. Yes, cheesecake-ing all the things is my life mission. We all have to have goals, right?
Now after deciding what shape your cheesecake is going to be, you get to choose your flavor combo. Do you have a craving for mint, chocolate, fruit, cookies, sprinkles, cake batter, pumpkin, or caramel? There is really no wrong way to do cheesecake in my book.
Well, unless you decide to put ALL those flavors into one cheesecake. That's not going to work out so well for you. Just sayin'.
I hope you find a few new easy cheesecake recipes here that you want to try soon. It would be wrong to let national cheesecake day slip by without celebrating it. Just sayin...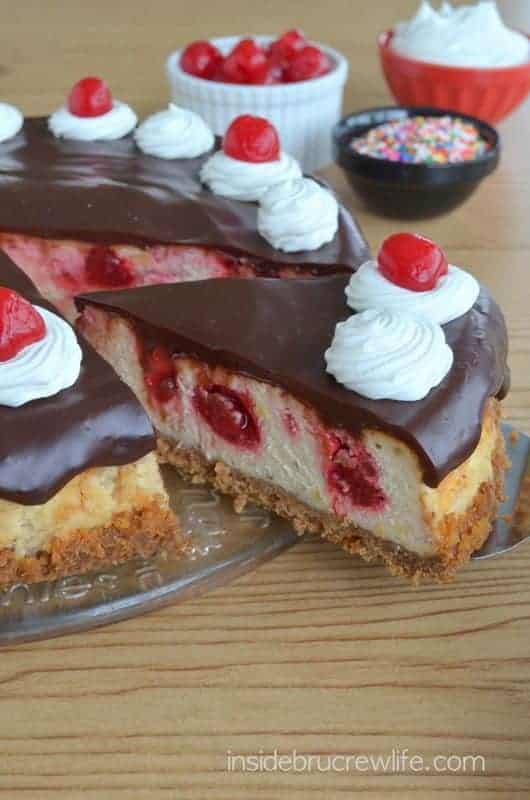 Banana Split Cheesecake - swirls of strawberry pie filling and a chocolate topping transform this banana cheesecake into the ultimate banana split dessert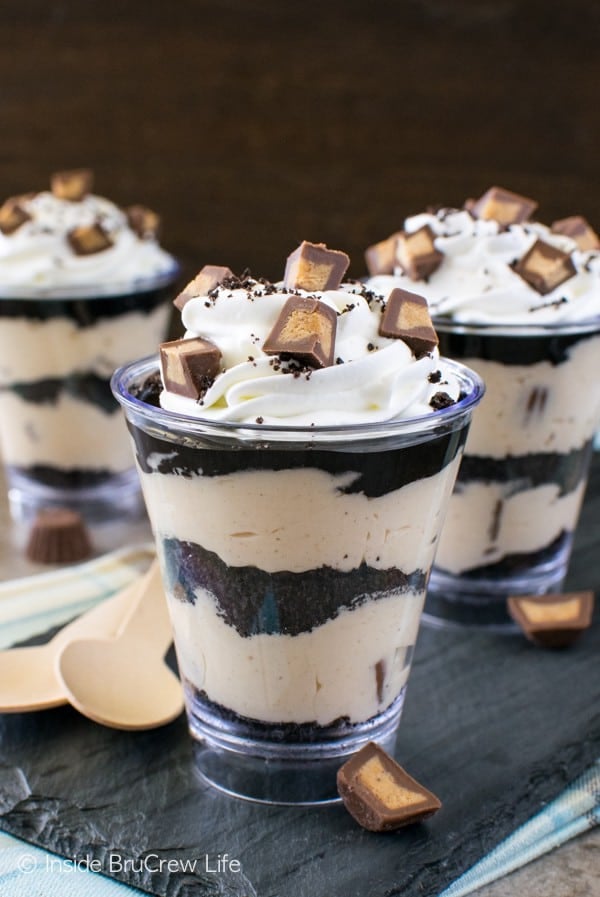 No Bake Peanut Butter Fudge Cheesecake Parfaits - layers of cookie crumbs and peanut butter cheesecake loaded with peanut butter cups will have you reaching for another cup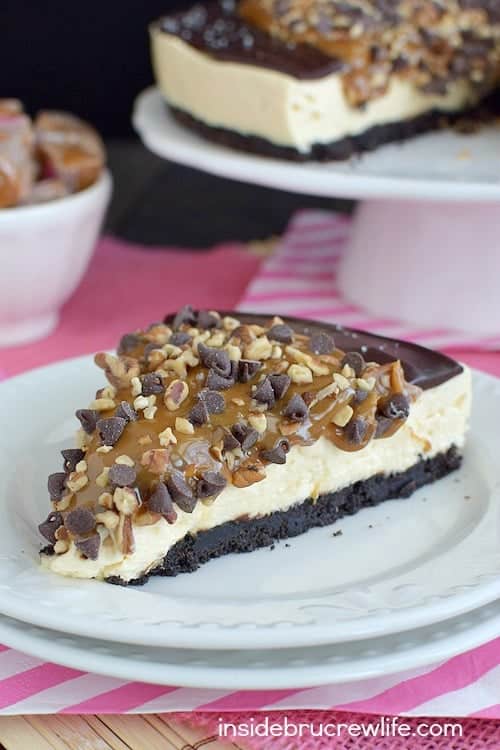 Chocolate Caramel Cheesecake Tart - a creamy cheesecake layer topped with gooey caramel, pecans, and chocolate chips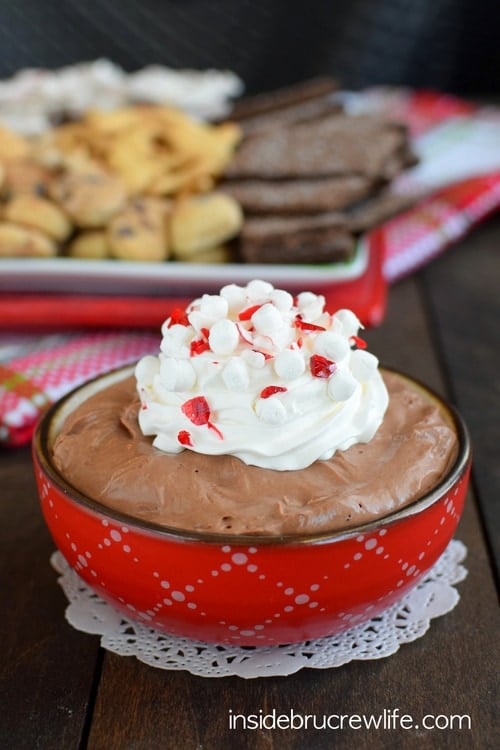 Hot Chocolate Cheesecake Dip - grab all the fruit and cookies and dive into this bowl of creamy chocolate goodness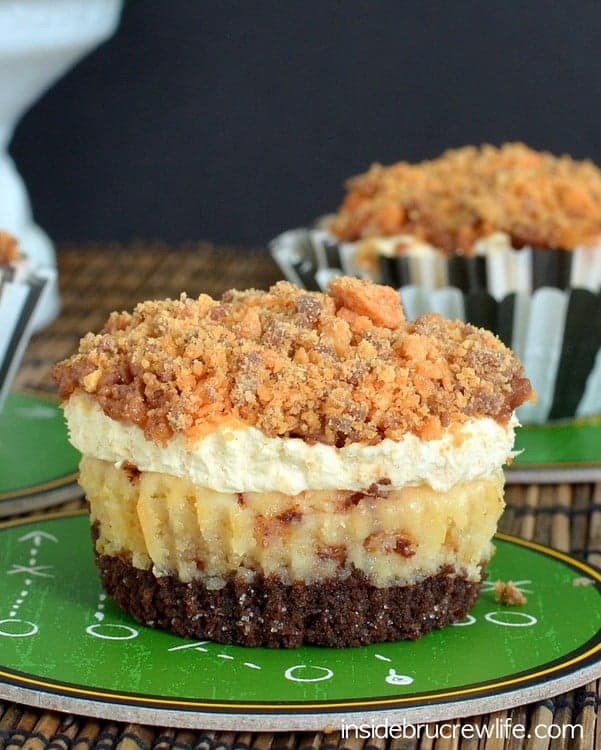 Butterfinger Mousse Cheesecakes - these little mini cheesecakes are loaded with candy bars and topped with a peanut butter mousse and more crushed candy bars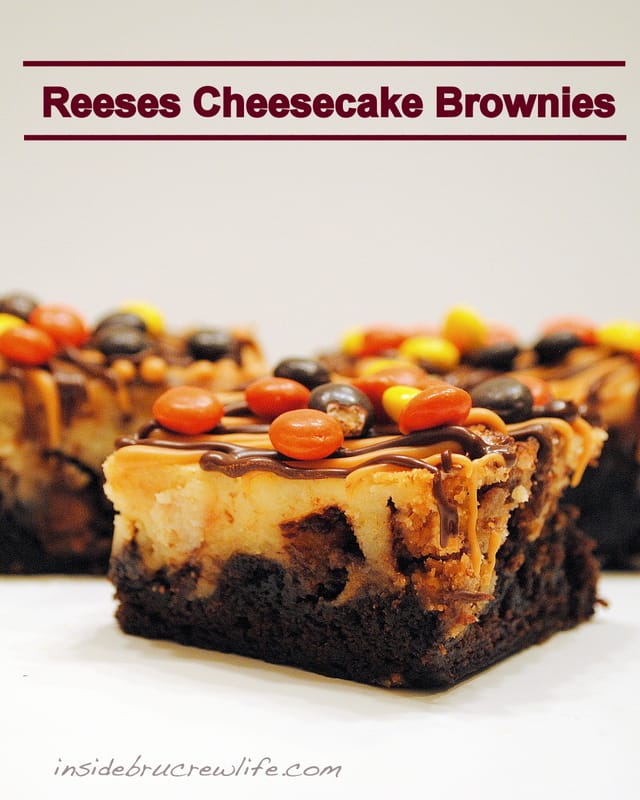 Reese's Cheesecake Brownies - three kinds of Reese's candies give these cheesecake bars a fun peanut butter flair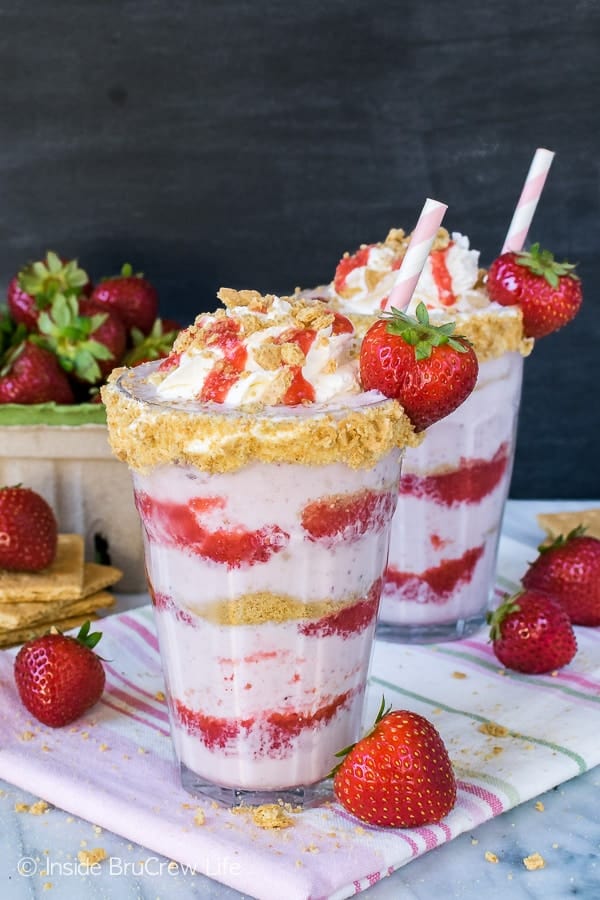 Strawberry Cheesecake Milkshakes - swirls of fruit and graham cracker crumbs add a fun flair to these easy frozen drinks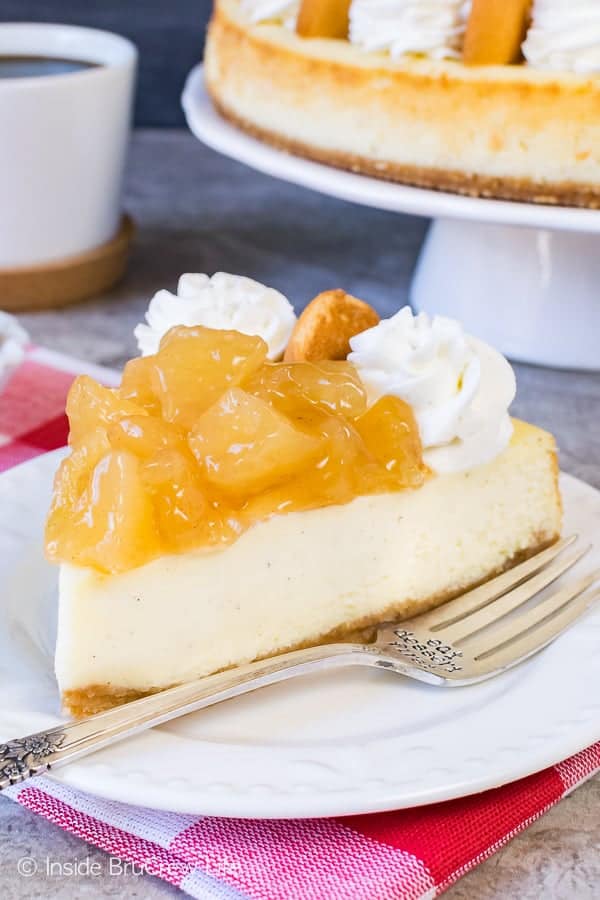 Vanilla Bean Cheesecake - this easy vanilla cheesecake is the perfect base for your favorite pie filling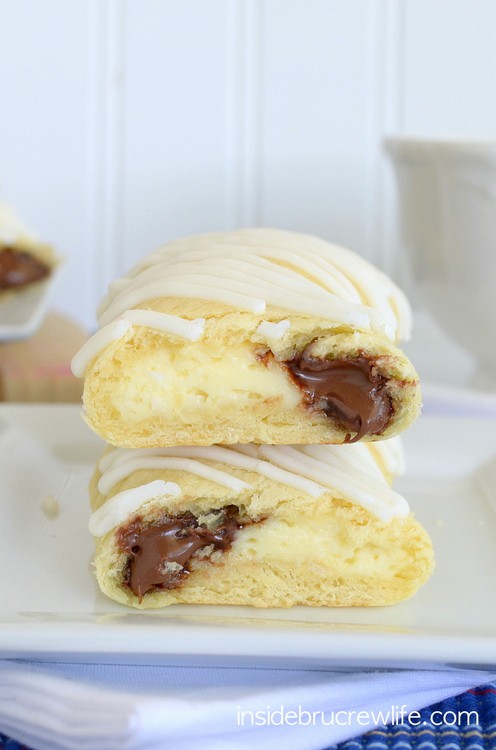 Cheesecake Nutella Twists - chocolate and cheesecake pockets make these easy pastries the perfect breakfast or after school snack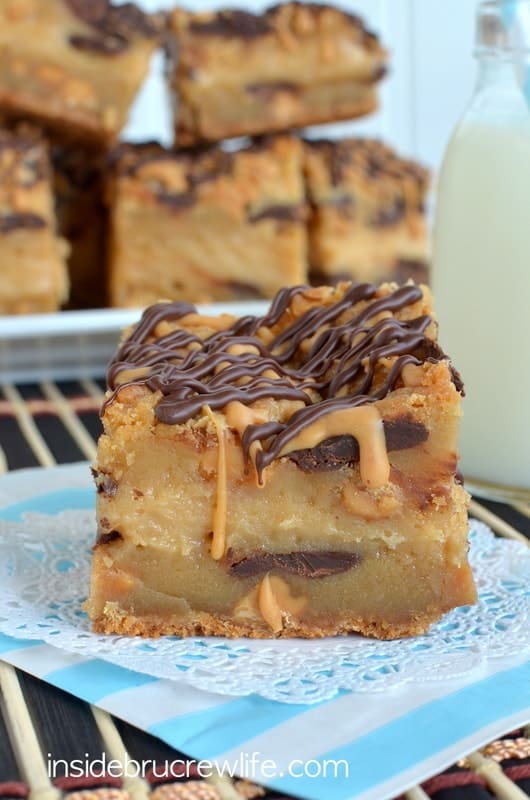 Peanut Butter Cheesecake Cookie Bars - soft cookie bars layered with peanut butter cheesecake and chocolate chips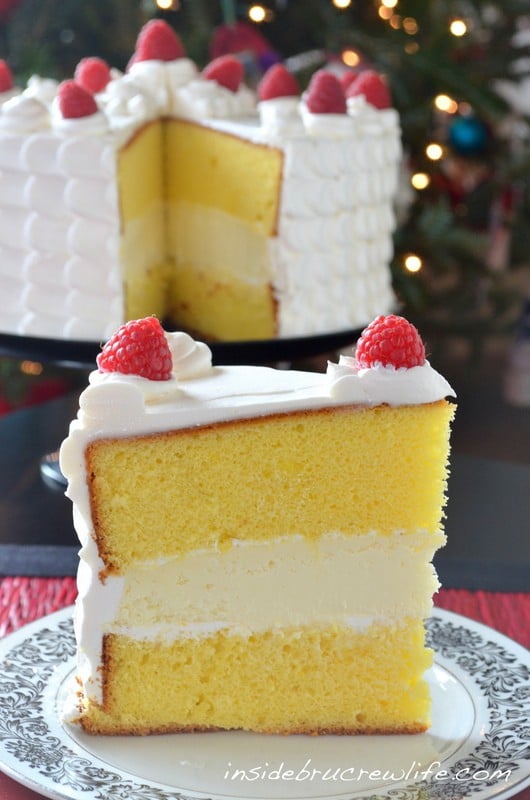 Lemon Cheesecake Cake - two layers of lemon cake with a creamy vanilla cheesecake layer in the center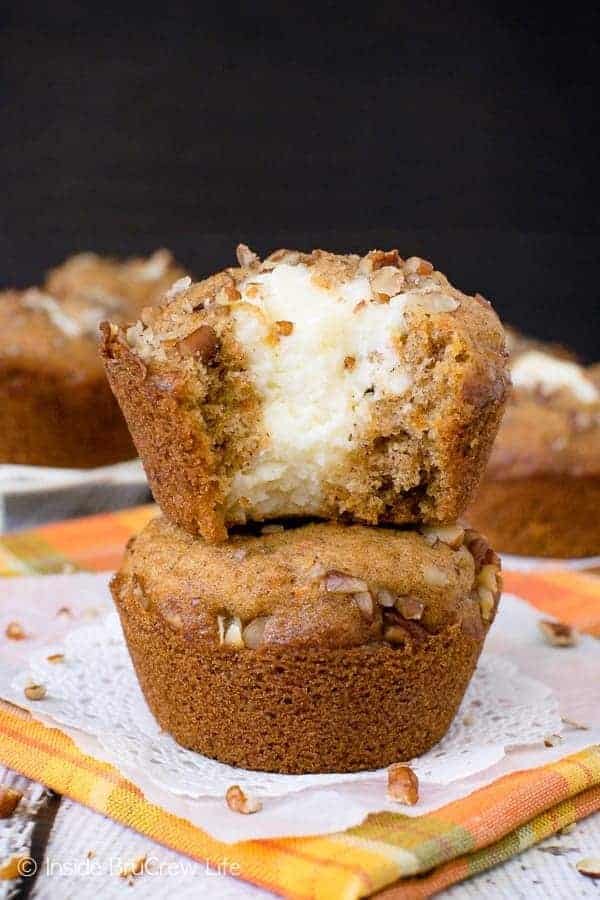 Carrot Cheesecake Muffins - a pocket of cheesecake inside a soft fluffy cinnamon carrot muffin is a very good idea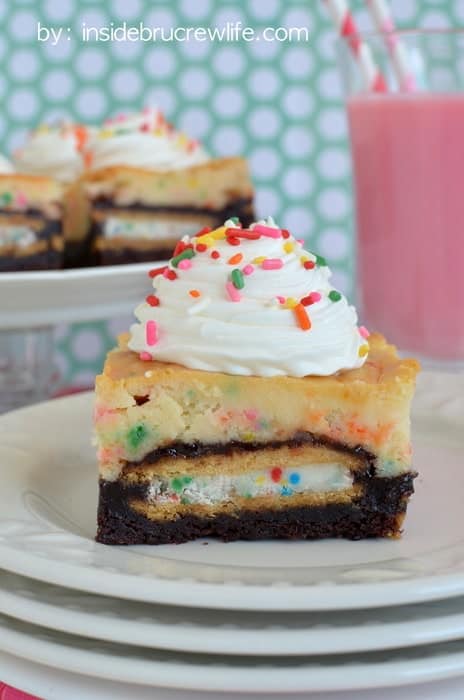 Cake Batter Cheesecake Brownies - layers of brownies, cookies, and funfetti cheesecake in one easy cheesecake bar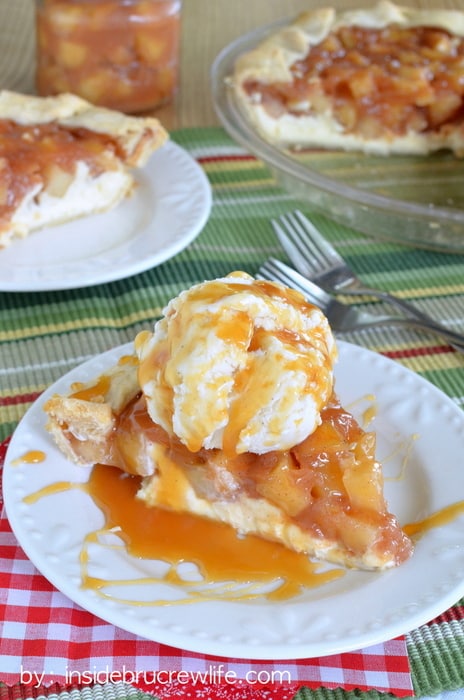 Cheesecake Apple Pie - a creamy cheesecake layer topped with homemade apple pie filling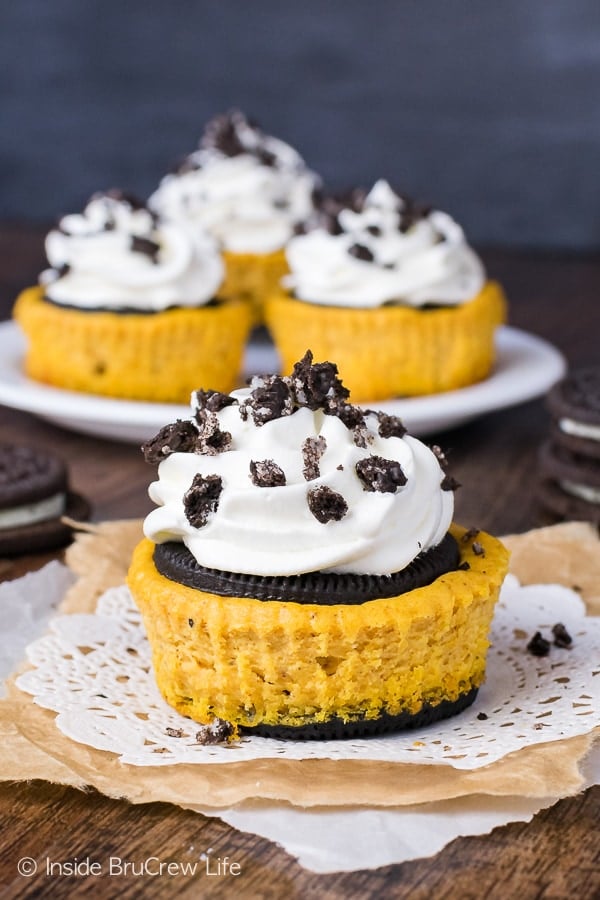 Pumpkin Oreo Cheesecakes - these creamy pumpkin cheesecakes have a cookie bottom and top. Perfect fall dessert!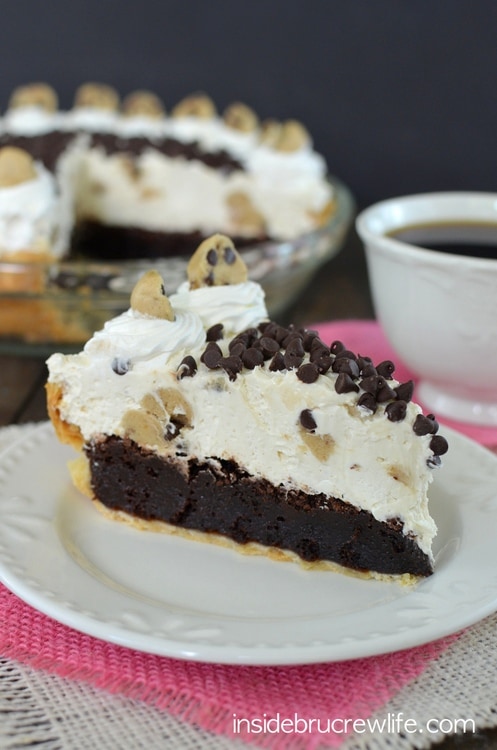 Cookie Dough Cheesecake Brownie Pie - a brownie pie topped with the best cookie dough cheesecake mousse and lots of mini chocolate chips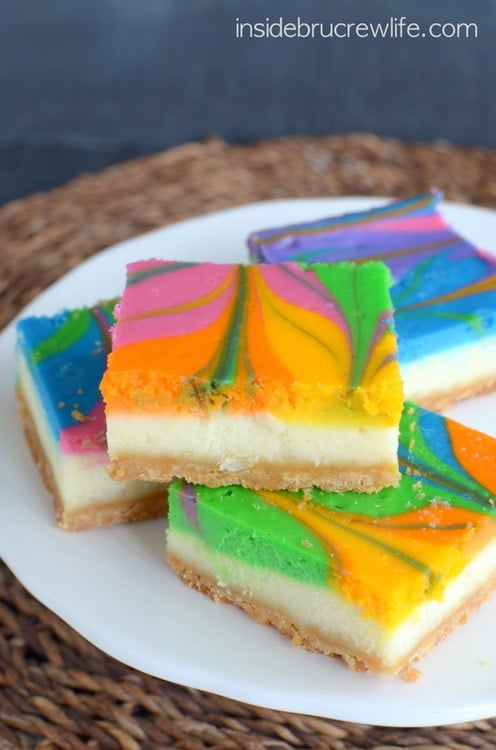 Rainbow Vanilla Cheesecake Bars - these easy and creamy cheesecake bars get a fun twist from the swirls of color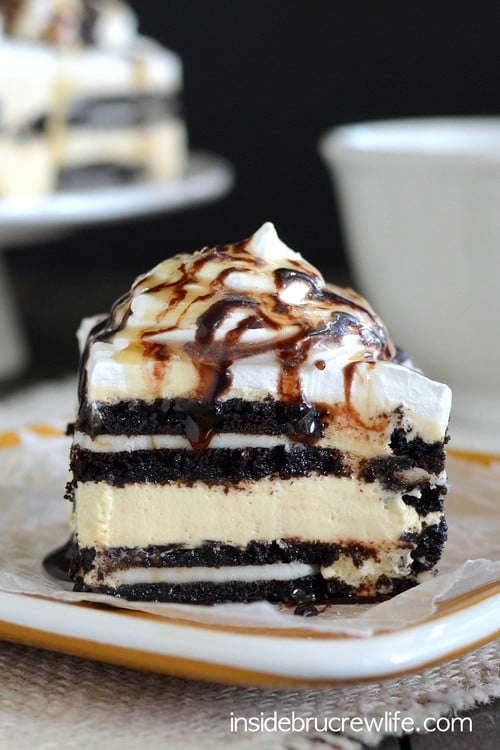 Salted Caramel Oreo Icebox Cake - layers of cookies and no bake caramel cheesecake makes this icebox cake a fun and easy dessert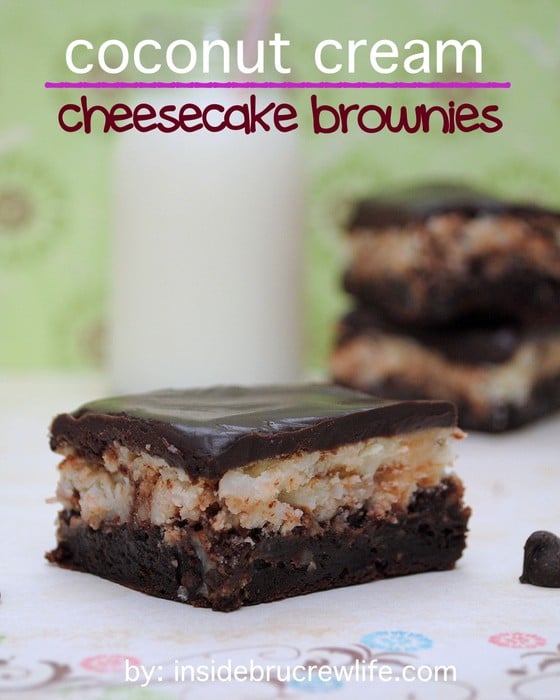 Coconut Cream Cheesecake Brownies - chocolate and coconut cream cheesecake makes these brownies a favorite dessert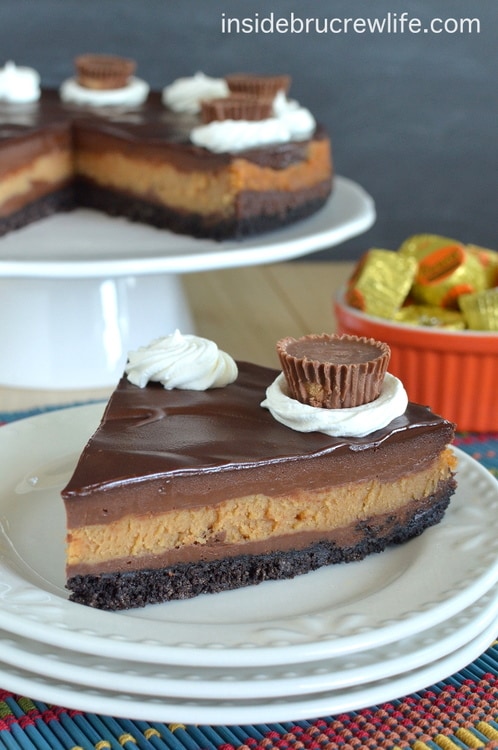 Peanut Butter Cup Cheesecake - chocolate and peanut butter cheesecake layers with more chocolate and peanut butter cup candies
*This post contains affiliate links. Inside BruCrew Life may receive a small percentage from sales made through these links. As always these free links do not cost you any extra. Thank you for letting us share products we use and love with you this way.
**This cheesecake round up was originally posted on July 28, 2015.