Satisfy your sweet tooth with these delicious, easy-to-follow cheesecake recipes! Whether you are new to baking or a seasoned pro, these easy-to-follow instructions will have you whipping up cheesecake masterpieces in no time.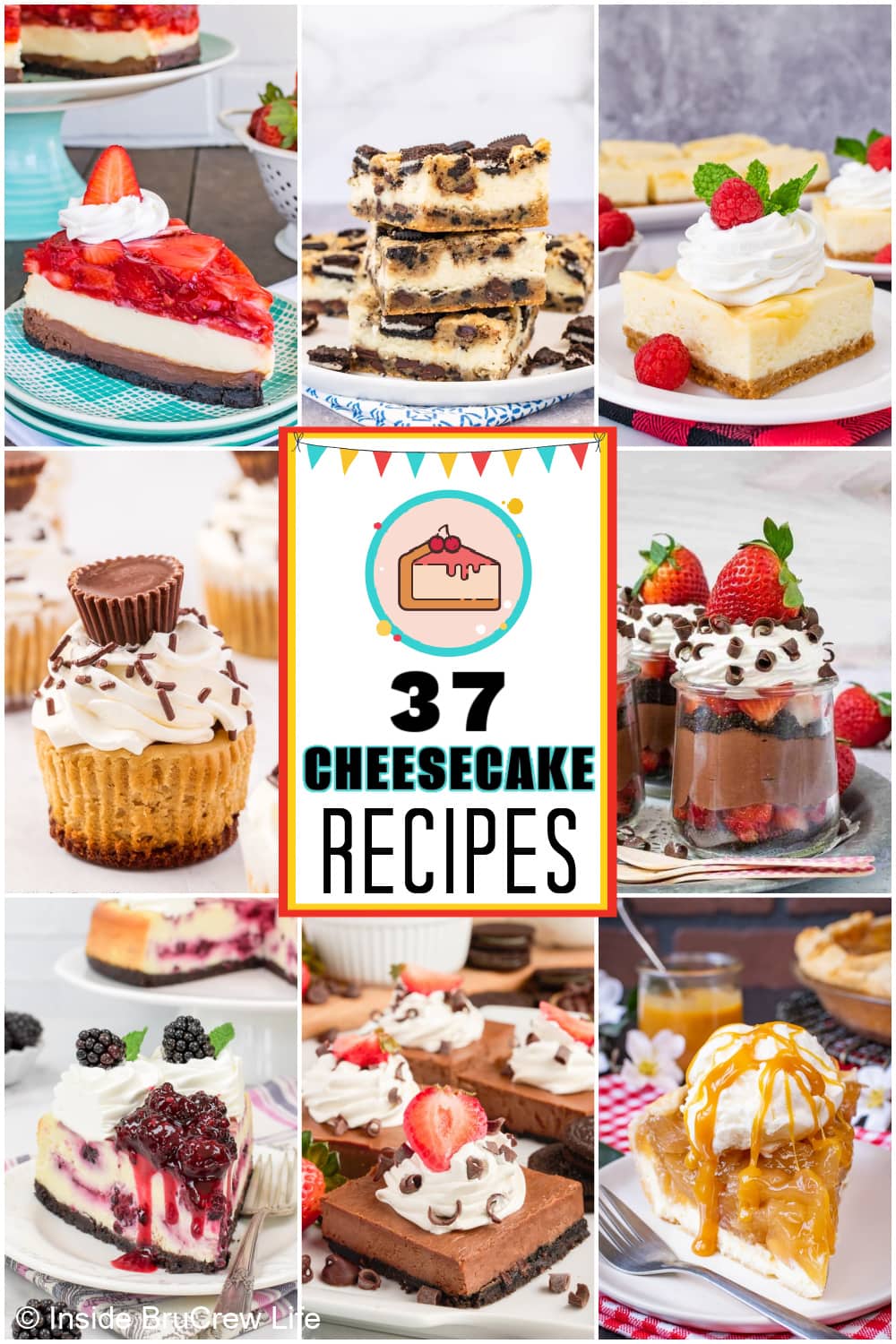 Jump to:
Why is Cheesecake so Popular
There is nothing quite like a good cheesecake. In fact, there is a restaurant chain that focuses an entire menu around them. And for good reason. There is no better way to spoil yourself or someone special than with an incredible cheesecake.
Cheesecake is the one dessert that my husband and I agree on. We love coming up with fun ways to incorporate the creamy goodness into new desserts and treats. It's one dessert that is so versatile because you can add cream cheese to just about any sweet treat.
For breakfast try a brownie breakfast tart or a chocolate zucchini cheesecake muffin. Or try a no bake pina colada cheesecake parfait or a peanut butter cheesecake cookie bar. With some imagination and a block of cream cheese, the possibilities are endless.
The sweet and creamy flavor and texture leaves nothing to complain about.
A simple cheesecake can take on different flavors using creative toppings.
Cheesecake takes on many different forms. From full sized to no bake parfaits, the combinations are endless.
It is pretty simple to make but looks like it came from a high end bakery.
Cheesecake Book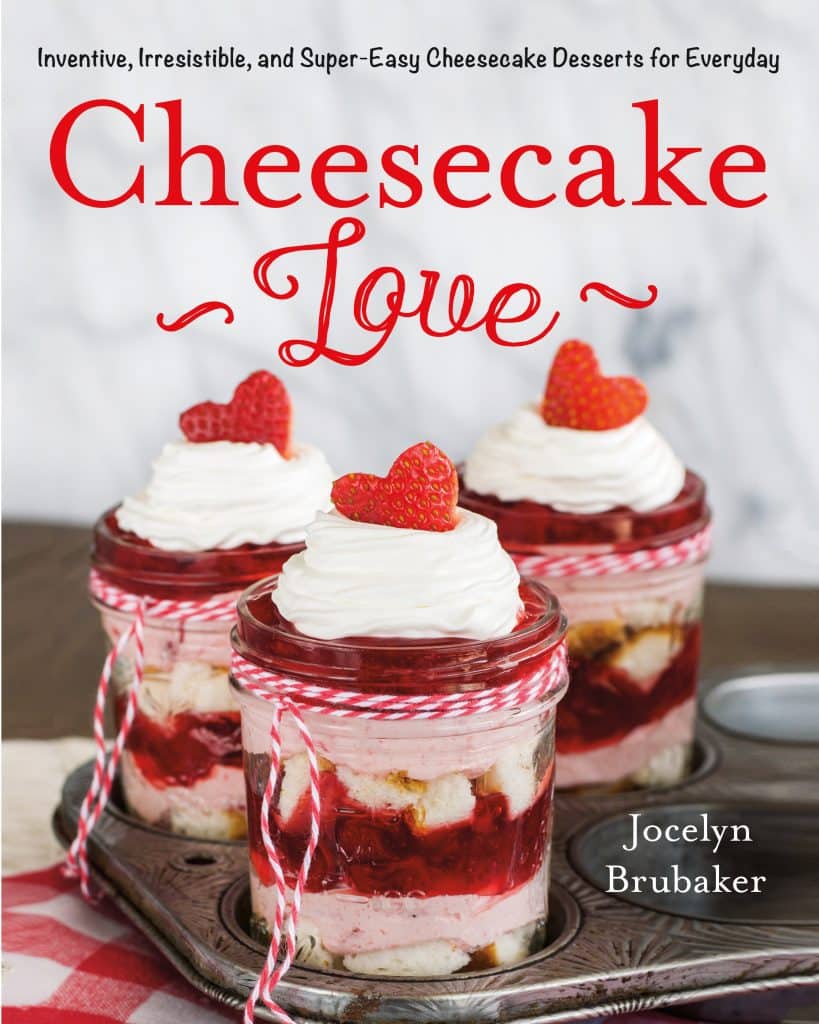 For more examples of how cheesecake can be added into all kinds of things, check out the Cheesecake Love cookbook. With this and a set of springform pans, you will be ready to start creating some amazing desserts.
FAQs
How do I store leftover cheesecake?
Store cheesecake desserts in an airtight container in the refrigerator.
What type of crust is best for a cheesecake?
There are so many different crusts to use for a cheesecake depending on what flavors you want to have. Experiment with graham cracker crust, Oreo crust, or cookie crust to see what you prefer.
What ingredients do I need to make a cheesecake recipe?
The basic ingredients in a cheesecake are cream cheese, sugar, and eggs. Other things are added depending on the style and flavor of the recipe.
How do I prevent cracks from forming on the surface of the cheesecake?
First, make sure you do not over beat the eggs. This will cause them to take on too much air and the cheesecake might crack. Second bake the cheesecake with a pan of water in the oven. This will allow some steam to be added and will keep the dessert from drying out and cracking.
*This post contains affiliate links. Inside BruCrew Life may receive a small percentage from sales made through these links. As always these free links do not cost you any extra. Thank you for letting us share products we use and love with you this way.
**This cheesecake round up was originally posted on July 28, 2015.