This Friday morning it is a chilly 0* outside.
I am thinking it is a good day to stay inside…
my body is not a fan of temperatures that low.
So for now I am warm and toasty inside
and not going out until forced to.
I think maybe we should bake some Sour Cream Banana Donuts to celebrate.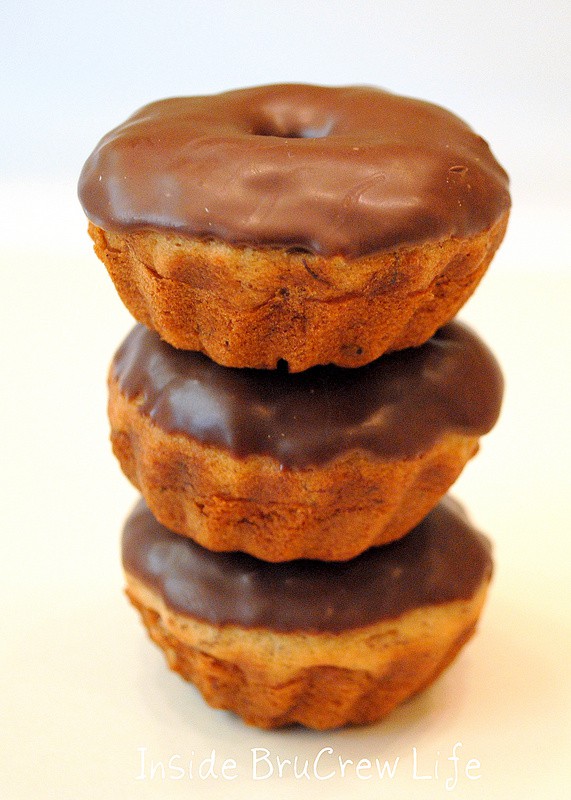 What to do on such a bright cheery FROZEN day?
Put on some slippers. Check.
Crank the heat a little more. Check.
Maybe do a little more cleaning. I will think about checking that one.
And definitely eat a donut or two. Check.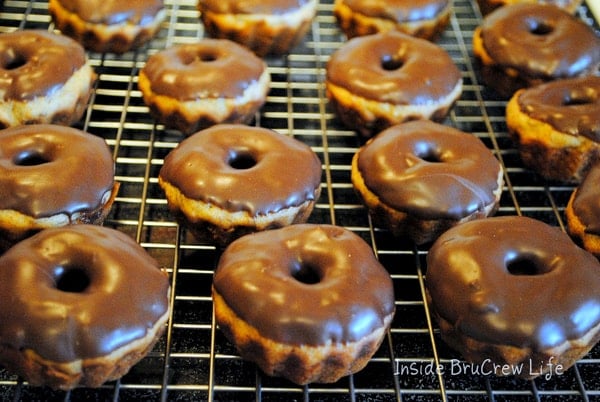 Why is it that donuts are an acceptable breakfast food?
If I told you I was going to eat cake or pie,
I am sure it might bring on a disapproving nod or two…
then there are those of us who would just cheer loudly:-)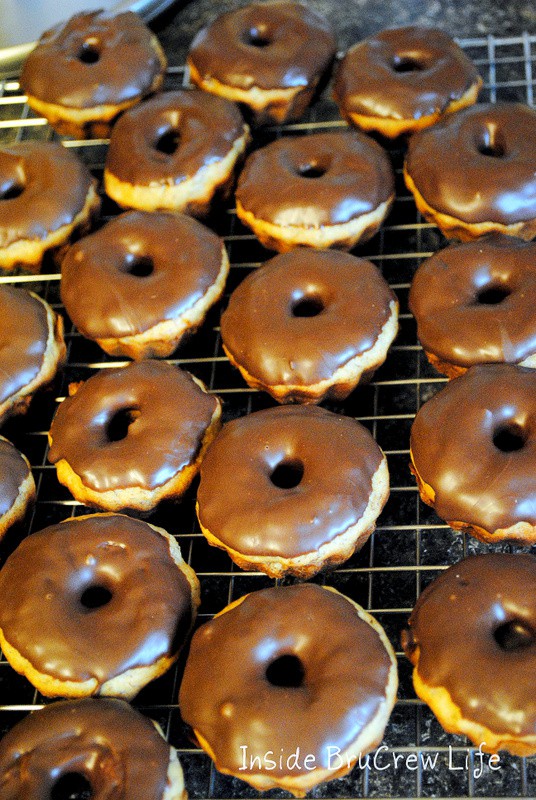 Cake and donuts have the same exact ingredients,
so what makes one a breakfast item and the other dessert?
Just curious.
It definitely isn't going to stop me from consuming either…
anytime soon!
Remember these Apple Cider Donuts I made?
this is kinda the same recipe…
actually NO it isn't…
I just read through both,
and I completely changed up the ingredients for these
Sour Cream Banana Donuts.
The only thing that would have made these better
would have been sprinkles!!!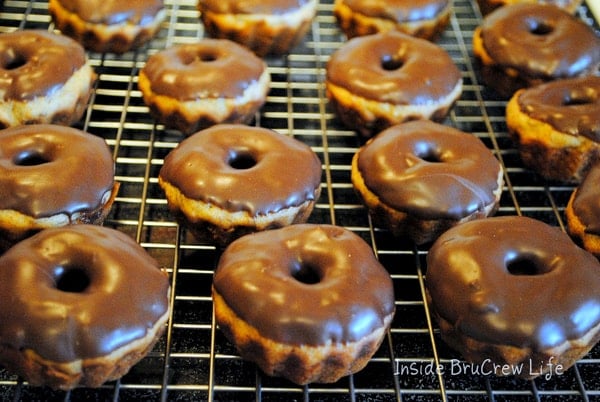 Baked Banana Donuts with a chocolate glaze
Ingredients
1/2 c. butter, softened
1 egg
1/2 tsp. salt
2/3 c. brown sugar
2/3 c. sour cream
3 brown bananas
2 tsp. cinnamon
1/2 tsp. nutmeg
1 1/2 tsp. baking powder
1 1/2 tsp. baking soda
2 c. flour
1 c. chocolate chips
1 tsp. shortening
Instructions
Preheat oven to 375*
Sift together the flour, baking powder, baking soda, cinnamon, and nutmeg. Set aside. Cream the butter, salt and sugar until smooth. Add egg and sour cream and beat again until creamy. Add the bananas and beat one more time. Slowly add the flour mixture and stir until just moistened. Spray your mini bundt cake pan with non stick spray. Fill the cavities about halfway and bake for 12-15 minutes. The tops should spring back when finished and be nice and golden brown.
Combine the chocolate chips and shortening in a microwave safe bowl. Heat for 30 seconds. Stir and repeat until melted and smooth. Dip the donuts and let set.
Notes
I baked these in a mini bundt cake pan. You could also bake them in a donut pan for a slightly shorter bake time.
http://insidebrucrewlife.com/2011/01/donuts-vs-frigid-temperatures/
Copyright Inside BruCrew Life