This Pumpkin Chip French Toast Bake is a great time saver for breakfast.  Make it the night before and reheat each slice in the microwave the next day.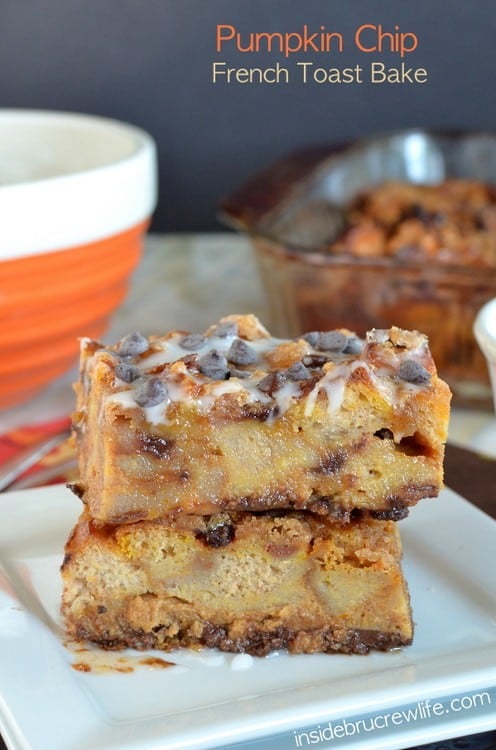 With the busy season quickly descending upon us, it is easy to not take time for breakfast.  Not that I would know about that per say…wink, wink.  Sometimes I just get so busy and distracted that before I know it, it is lunch time.  I know, I know.  Breakfast is the most important meal, and definitely helps keep you going on busy days.  I tell my kids this all the time, so why don't I listen to myself.
This easy french toast bake is one that you can make up the night before and have in your refrigerator for the next morning.  There is no excuse to not warm up a square of this…it only takes 30 seconds.  Or if you are the morning person type, get up early and serve it fresh from the oven.
My family doesn't know what a morning person looks like, so we go the microwave route.  ;-) [Read more...]