20 Picnic Salads that you can make for those Labor Day picnics and parties that you will be attending this summer weekend.

CLICK HERE TO PIN THESE RECIPES FOR LATER!
Are you ready to relax this weekend? Is anyone grilling out with your family or heading to the beach for a picnic with friends for the three day weekend? I don't know about you, but I love potluck or picnic dinners.
My favorite part of any picnic or potluck table is deciding on the sides. I'm a big fan of any kind of salad. Creamy, crunchy, healthy, sweet...I don't have any preferences. Just give me a plate loaded with a little bit of everything because trying it all is a must!
Today I am sharing 20 different salads that you can make for your picnic enjoyment. I also included a few sweet salads too because your table definitely needs a creamy fluff dessert! Or two!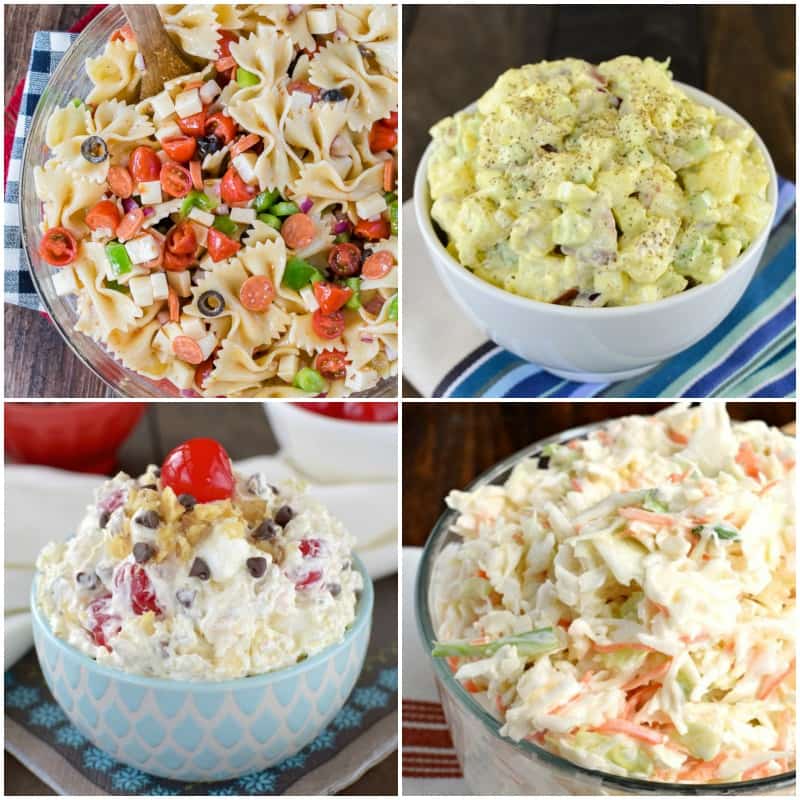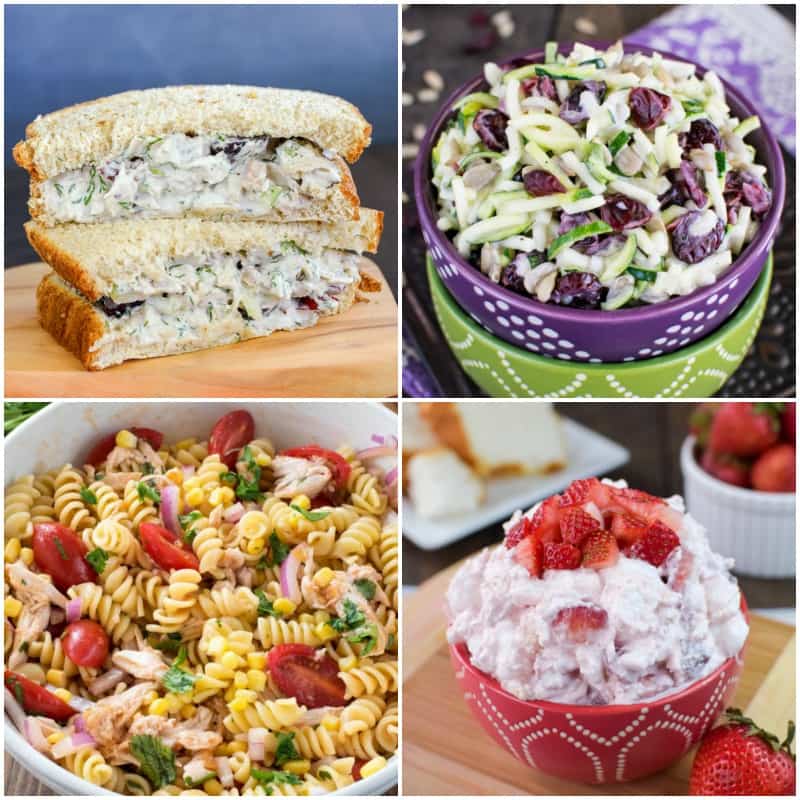 Strawberry Shortcake Fluff Salad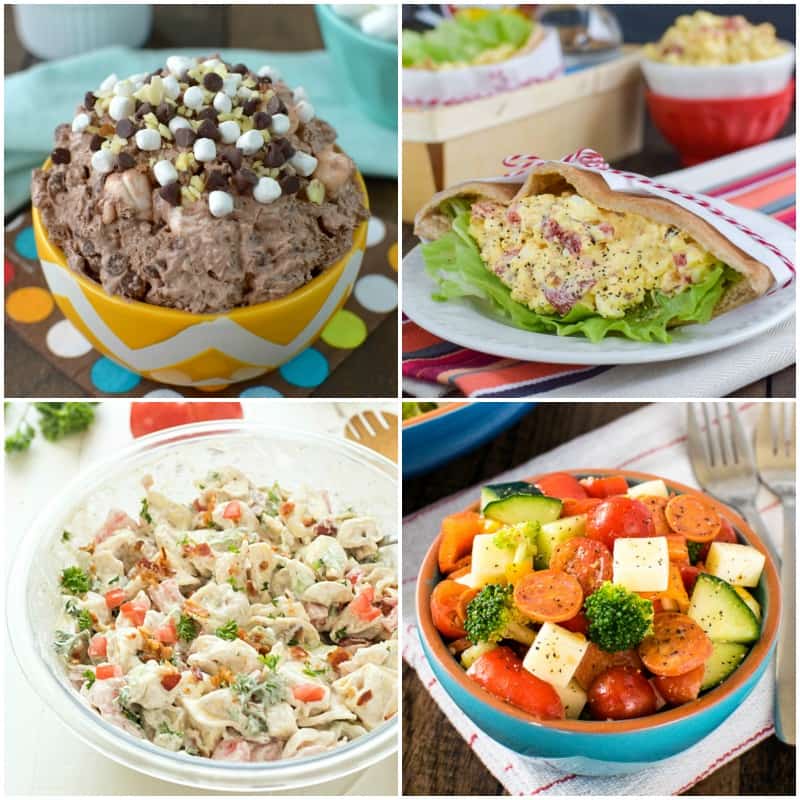 Roasted Red Pepper & Bacon Egg Salad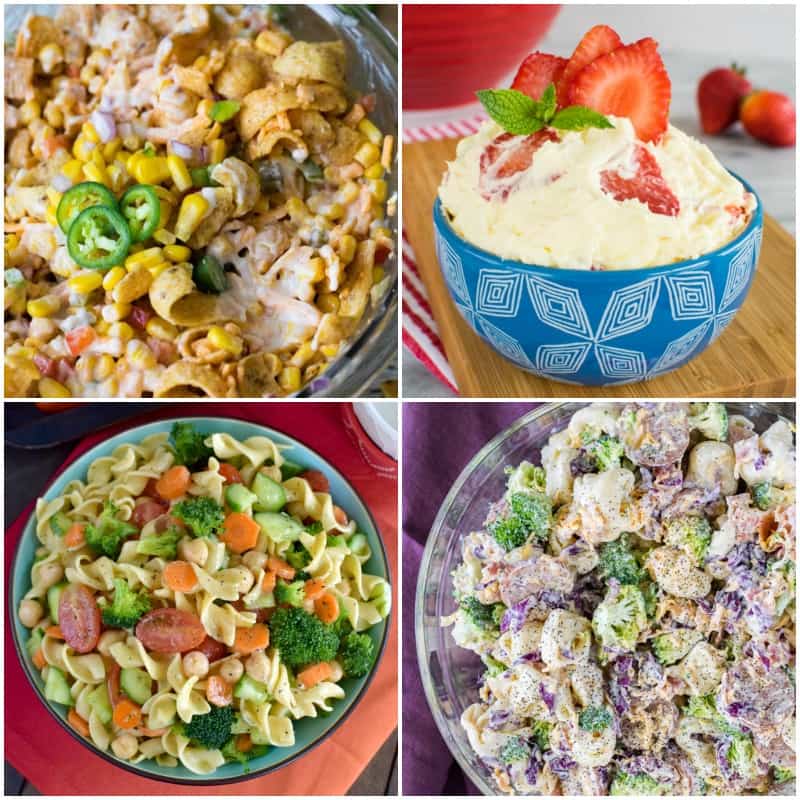 Strawberry Lemon Cheesecake Salad
Bacon Broccoli Tortellini Salad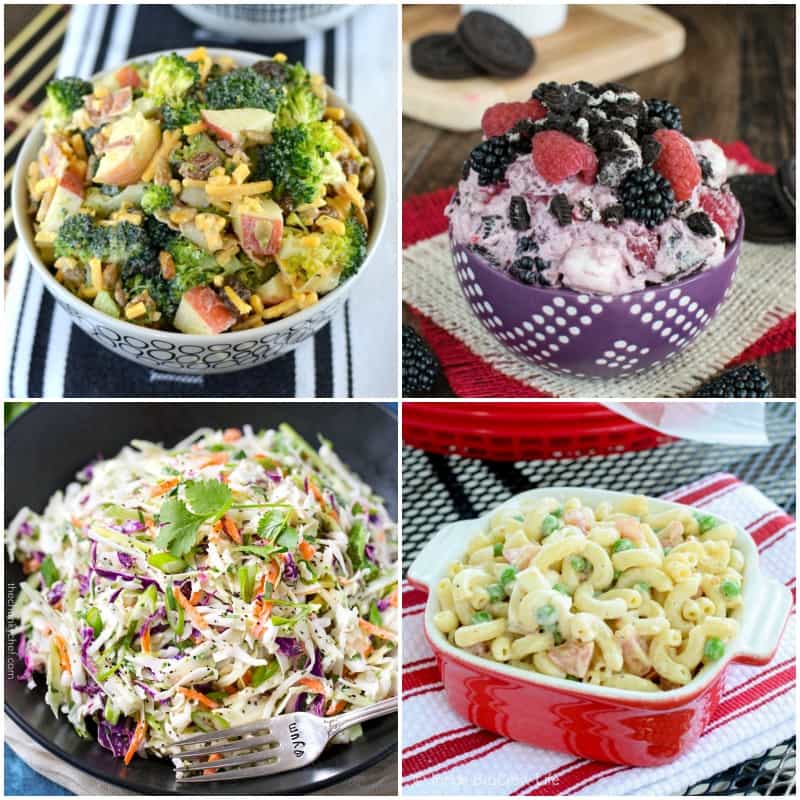 Berry Cookies and Cream Fluff Salad