Get going in the morning with a cup of coffee and a few of these Mocha Chocolate Chip Donuts.  Coffee and chocolate is a delicious way to start off the day with a smile.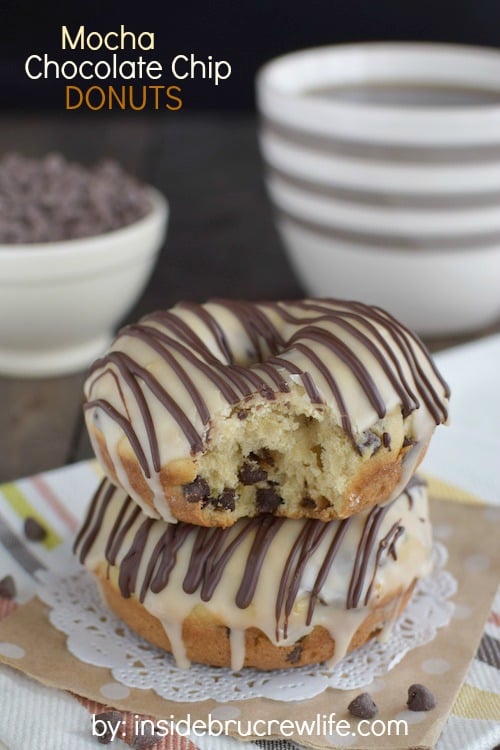 I realized this week that I haven't used my donut pan in a while, so I dug it out of the box in the basement. No wonder I do not use it very often…out of sight, out of mind.
That's how the veggies in our refrigerator must feel too. Yeah, I should probably be eating more of those healthy veggies instead of donuts, but what fun would that be?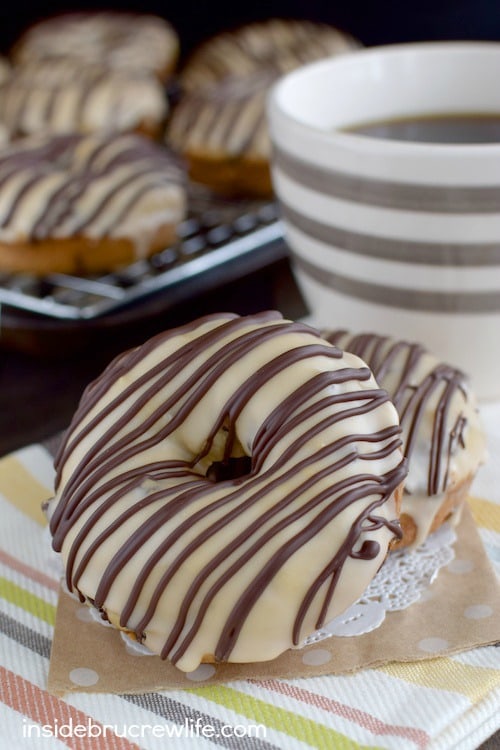 When I asked my daughter what kind of donuts I should make for their breakfast this week, she replied chocolate chip.
Honestly, I knew that's what she was going to say because that is her answer to muffins and pancakes too. So, I asked her what other ingredient she wanted me to use with the chocolate chips. She is also my coffee loving child, so it didn't surprise me at all when she said coffee.
Chocolate and coffee go together so well in baked treats!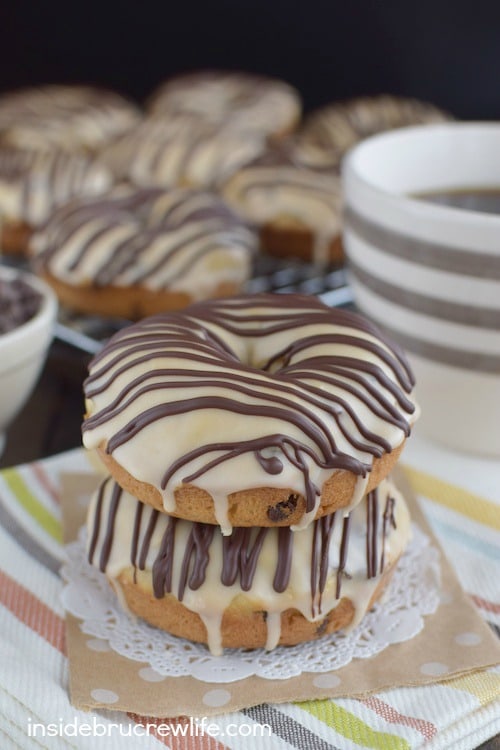 Now she isn't as patient about getting in the kitchen and helping me bake these treats, but that girl of mine has some good ideas of what to pair together.  I couldn't wait to get a pan of these chocolate chip donuts in the oven.
To get the mocha flavor, I substituted coffee in place of the orange juice in these Orange Julius donuts.  I use that base recipe to create all kinds of different fun flavors in our kitchen. Then to really amp up the coffee flavor, I also dipped the tops of the donuts in a coffee glaze. These donuts will get you going in the morning, especially if you have them with a cup of coffee. There are pockets of chocolate chips throughout the donuts, and more chocolate drizzles on top of the glaze.
My kiddos devoured these fun donuts in no time at all. I guess I should leave that donut pan upstairs because I see more donuts in our future.
I am one of the breakfast contributors for Food Fanatic.  Head over there to print this Mocha Chocolate Chip Donut recipe for later.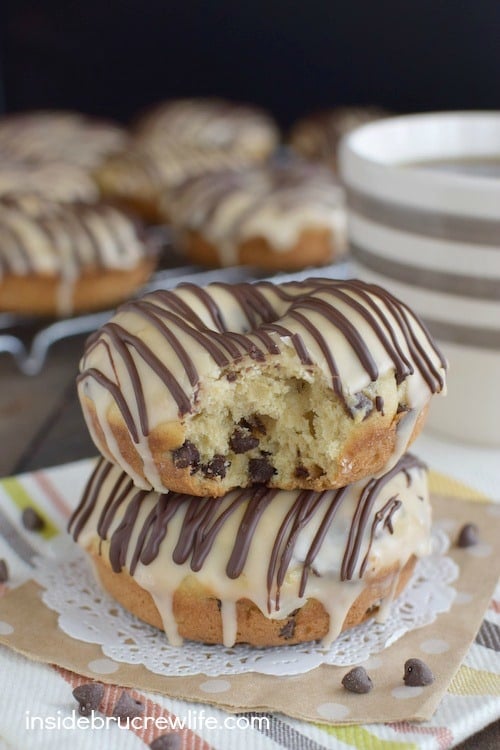 Stay up to date on all the BruCrew baking here:
FACEBOOK | PINTEREST | GOOGLE+ | TWITTER | INSTAGRAM | BLOGLOVIN
 Sign up to receive an email in your inbox for each new recipe:
EMAIL SUBSCRIPTION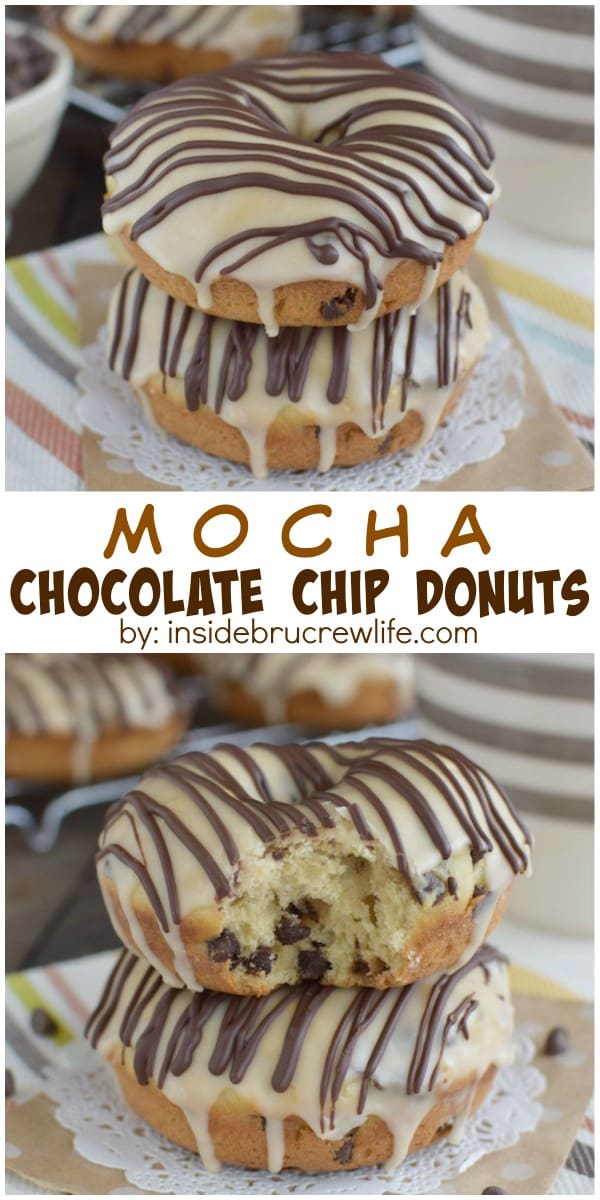 *This post does contain an affiliate link.  Clicks or purchases through these links generate a very small income for me.  Thank you for letting me share products that I know and love.