Homemade Pizza Dough is easy to make for the days you want a cheesy pizza dinner. Make the dough earlier in the day to have it ready for dinner time.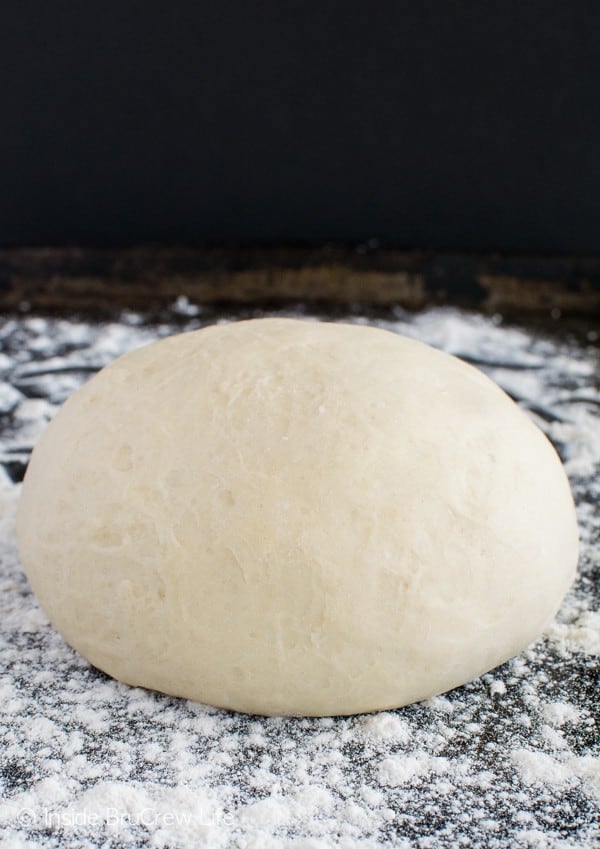 15 years ago, we moved from Illinois to Indiana to open up our own pizza place. My husband's parents met at a pizza place and made pizza all the time as the boys were growing up.
My husband and his brothers always wondered why their parents never opened their own place because everyone loves their pizza.
We found an old pizza place that was for sale, and the family decided to try running their own pizza place. After a year of trying to make it work, the boys realized why their parents just made pizza at home for family and friends.
Running your own business is hard work and times lots of time and money. And you also need to have a prime location. Unfortunately, the place we had was out of the way and just never got the traffic they needed to take off. Live and learn, right?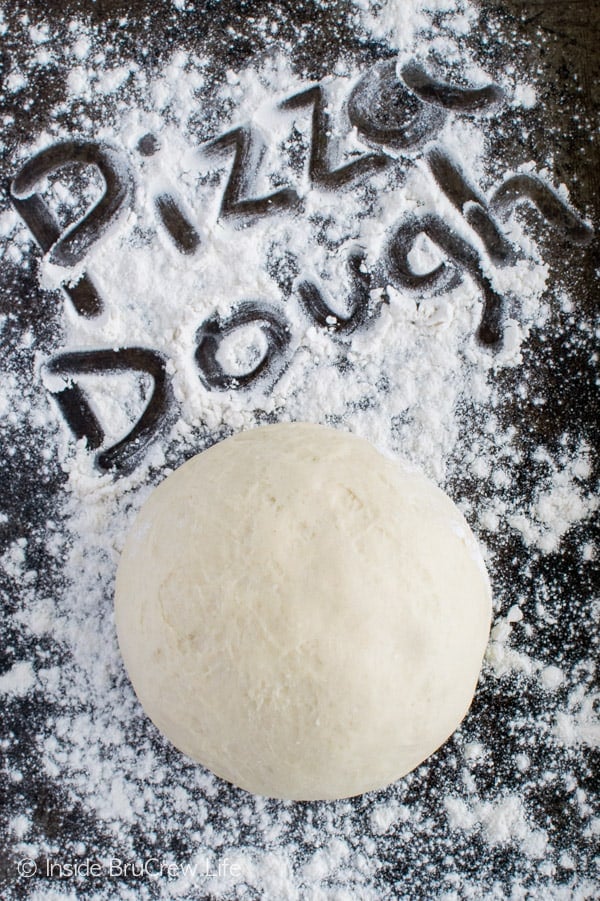 Of course even though we didn't make much money that year, we always had pizza and sandwiches to eat. If I didn't want to cook dinner, I just made a call to Bru Brothers Pizza and ordered a Turkey Club Waffle Sandwich...minus the waffle part. It was pretty convienent.
After a year though, we weren't making enough money to be able to live and support the business, so we had to shut the doors and move on.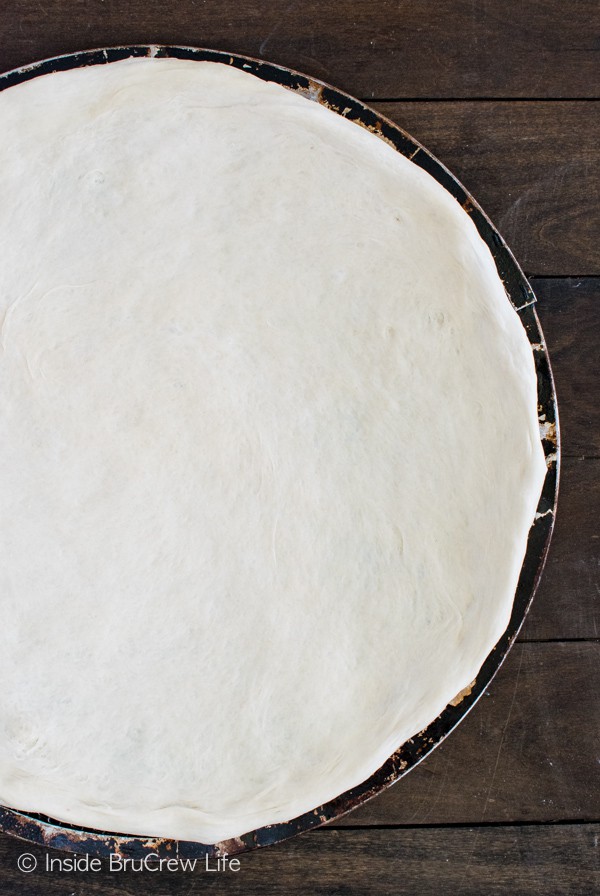 But we continued to make Homemade Pizza Dough with this Homemade Pizza Sauce every week at home. Well, almost every week. And by we, I really mean my husband. Because honestly, I can count on one hand how many times I have actually made homemade pizza for dinner.
Not that I can't, I just don't. I mean when you marry a handsome guy that loves to make dinner, you let him! LOL! And you focus more on making things like Peanut Butter Apple Pizza for pizza night dessert.
Friday night pizza night has been a fun tradition that we do most weeks with our kiddos. Over the years we have had fun coming up with different topping combos for our homemade pizzas.
Of course, pepperoni and cheese does always get asked for the most from our kiddos. Gotta work more on refining their palates. This BBQ Pork Pineapple Pizza is currently my favorite.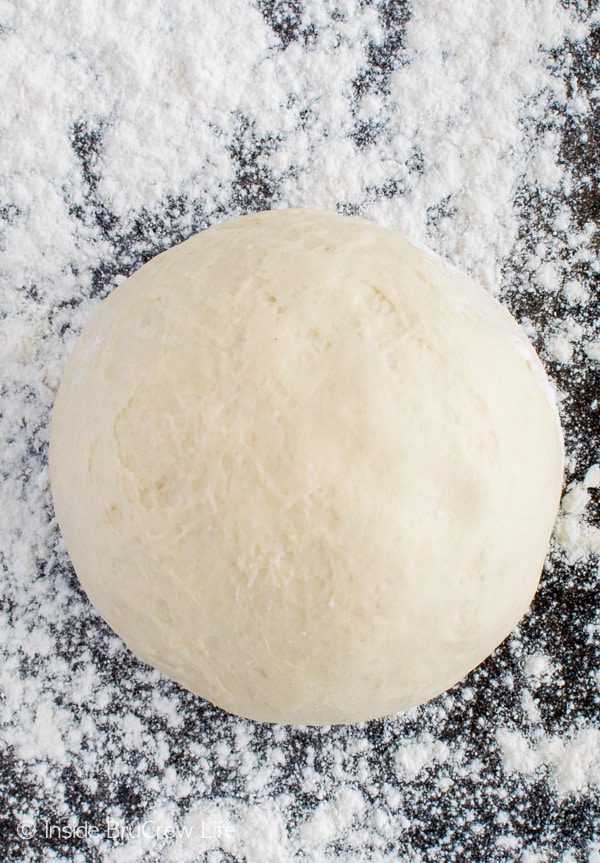 Homemade Pizza Dough recipe: