Watch everyone smile when they find the hidden surprise in these soft cookies. These Strawberry Cheesecake Stuffed Cookies have a sweet filling and a crunchy sugar coating that will have everyone reaching for more.
*I am partnering with Dixie Crystals to bring you this fun cookie recipe. Click HERE to see the full recipe.*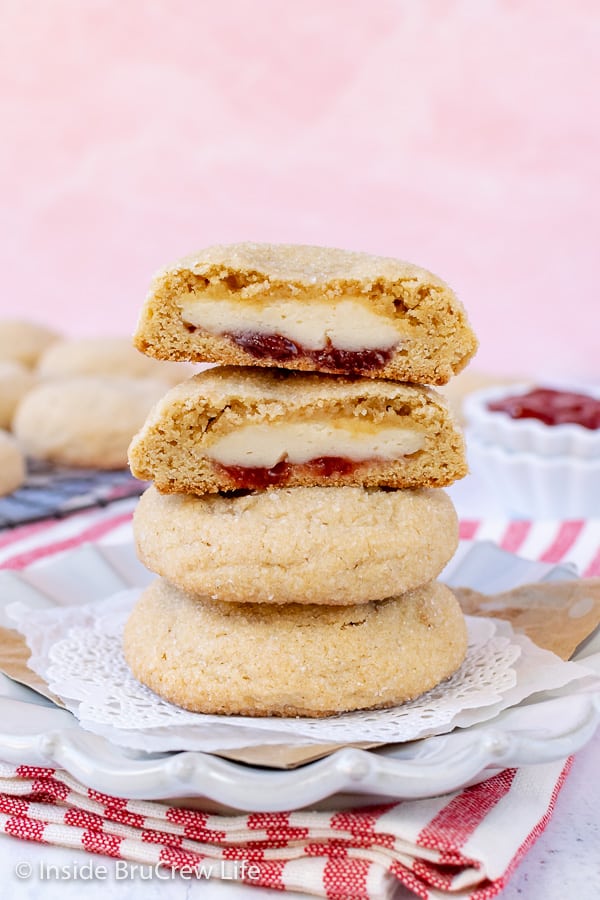 Developing and sharing recipes is my favorite part of my job. Ok, maybe taste testing all these recipes is the best part. But getting in the kitchen and testing different recipes is really fun.
Not all the recipes I work on make it on the blog. If a recipe is shared here, you can rest assured that it has been tested and approved by me and others.
This particular cookie recipe is one that I have been working on for a few weeks. After a few fails, I had to step back and take a break from trying because I was getting frustrated.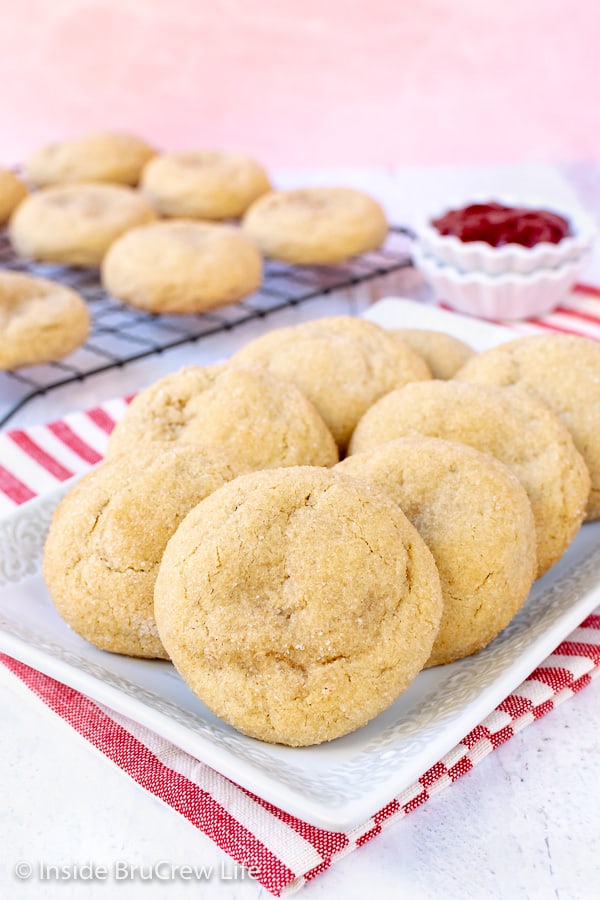 The first round of these soft sugar cookies tasted good, but the dough was so sticky that you had to wash your hands after rolling every single one. I don't know about you, but that wasn't much fun.
So I reworked the dough and made another batch of cookies the next day. Again the cookie part tasted good, but the cheesecake filling wasn't quite there. After they baked, it seemed to disappear into the cookie.
I was really wanting to see a big pocket of cheesecake and strawberry jelly inside each of the cookies.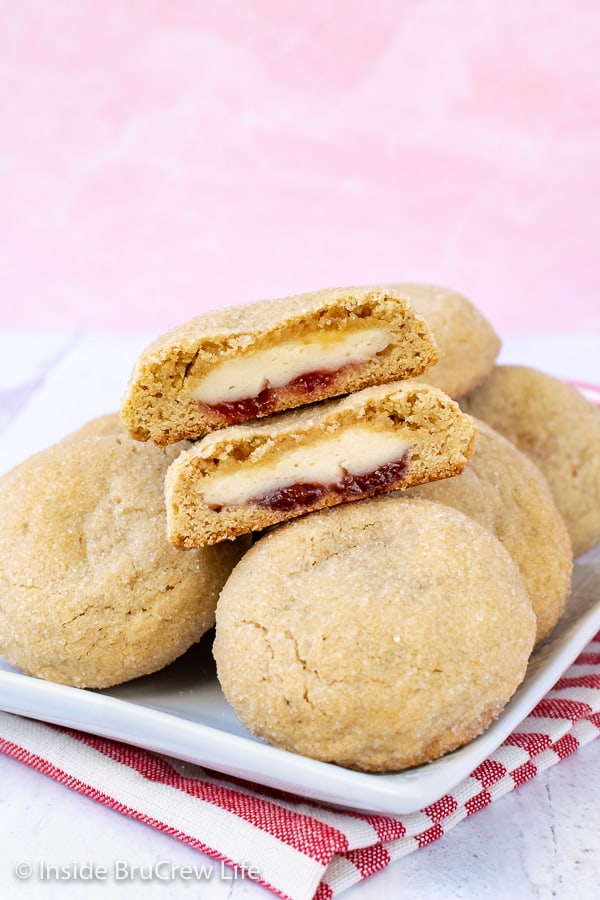 In round three of these cookies, I used the filling from these Carrot Cheesecake Muffins. I waited patiently for this batch to bake and cool before taking a big bite.
Woo hoo! I am excited to report that the third time was the charm. These stuffed sugar cookies were soft and delicious, and the cheesecake filling inside was thick and amazing.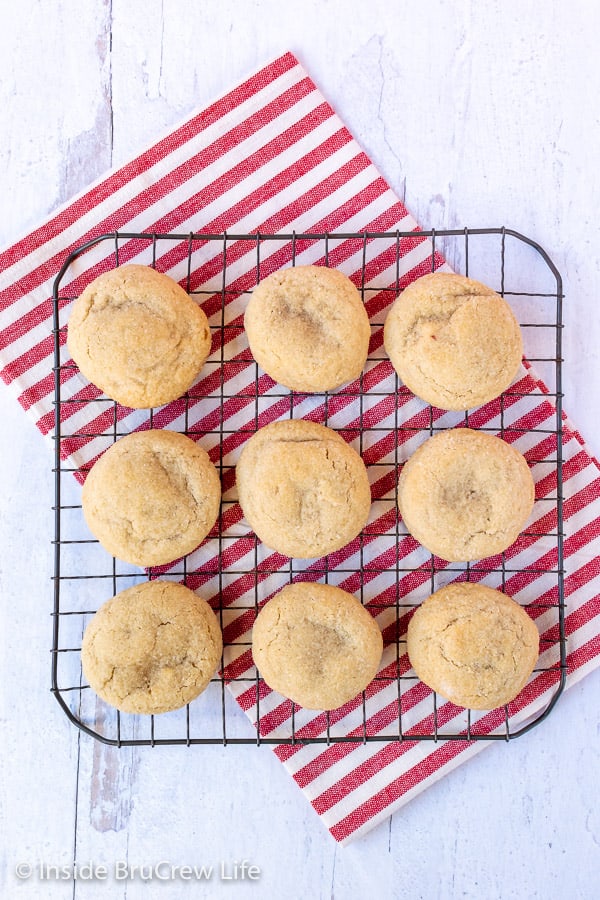 The key to a big pocket of cheesecake is keeping the filling chilled. And making sure the dough is completely sealed around it.
How to make Strawberry Cheesecake Stuffed Sugar Cookies:
Mix together the cheesecake filling ingredients until creamy. Place into the refrigerator for at least 30-60 minutes.
Beat the softened butter and Dixie Crystals sugars until creamy.
Add egg, vanilla, and milk and mix again.
Stir together the dry ingredients and slowly mix them into the butter mixture.
Scoop the dough into 18 even dough balls. Cut each ball in half.
Press one half of the cut dough balls flat. Fill with a scoop of chilled cheesecake filling and a little bit of strawberry preserves.
Flatten the other halves and place on top of the filled ones. Pinch together the seams and roll into a ball.
Roll the dough balls in granulated sugar and place on a plate. Refrigerate the dough balls for an additional 30 minutes before baking.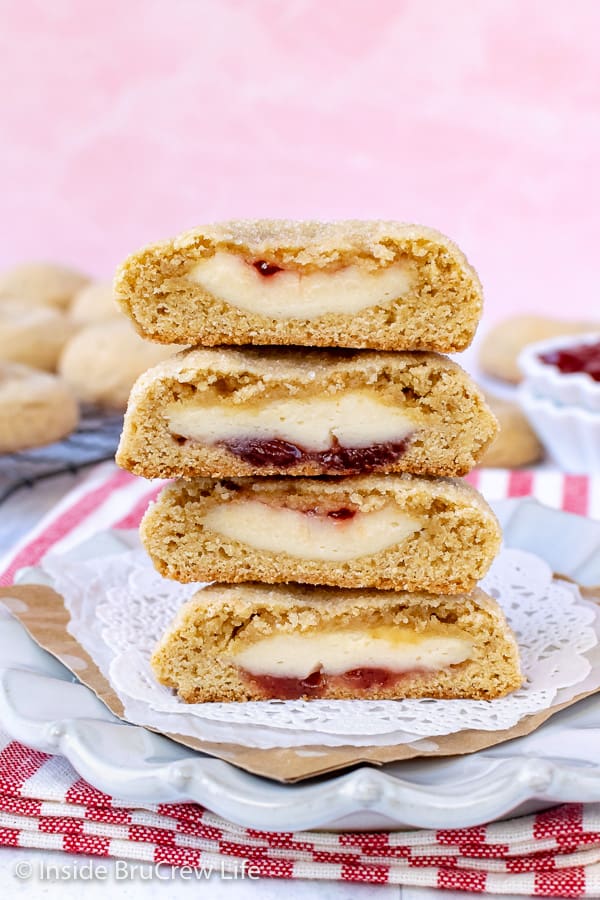 How do you make thick stuffed cookies?
Refrigerate the filling and cookie dough BEFORE baking them. Chilled cookie dough will not spread as much as room temperature dough. I recommend chilling the cheesecake filling for at least an hour before putting it in the cookie dough. THEN refrigerate the filled cookie dough balls for at least another 30 minutes. It is worth the chill time to get thick puffy cookies.
Do you need to refrigerate these cookies?
If you are eating them right away, no. If you are making them ahead of time, yes. My answer to anything with dairy in it, is yes it should be refrigerated.
Plus, cold cheesecake just tastes better than warm. You can always set the cookies out 30 minutes before serving them so they aren't so cold and hard. You can also microwave each cookie for about 10 seconds if you want them to taste like they just came out of the oven.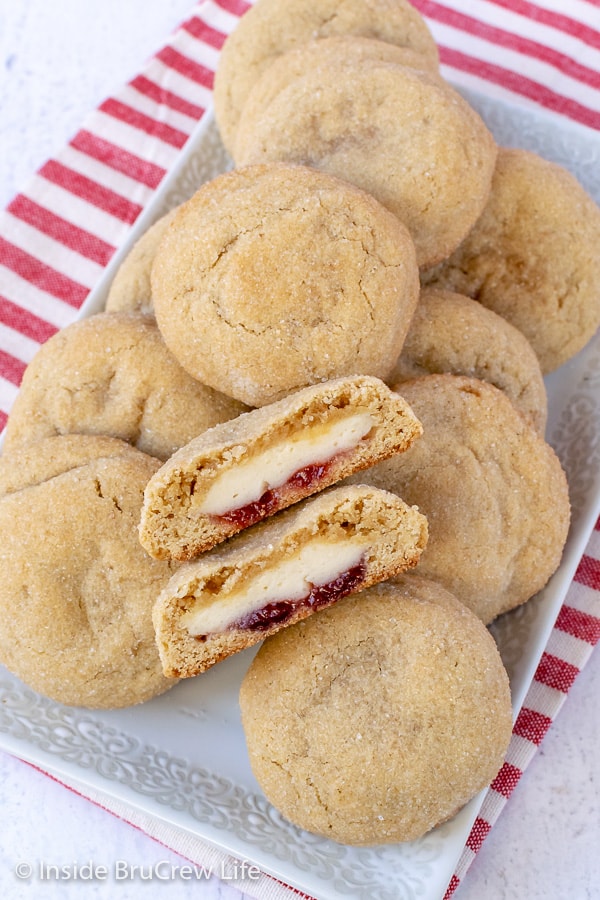 Other cookie recipes you may enjoy: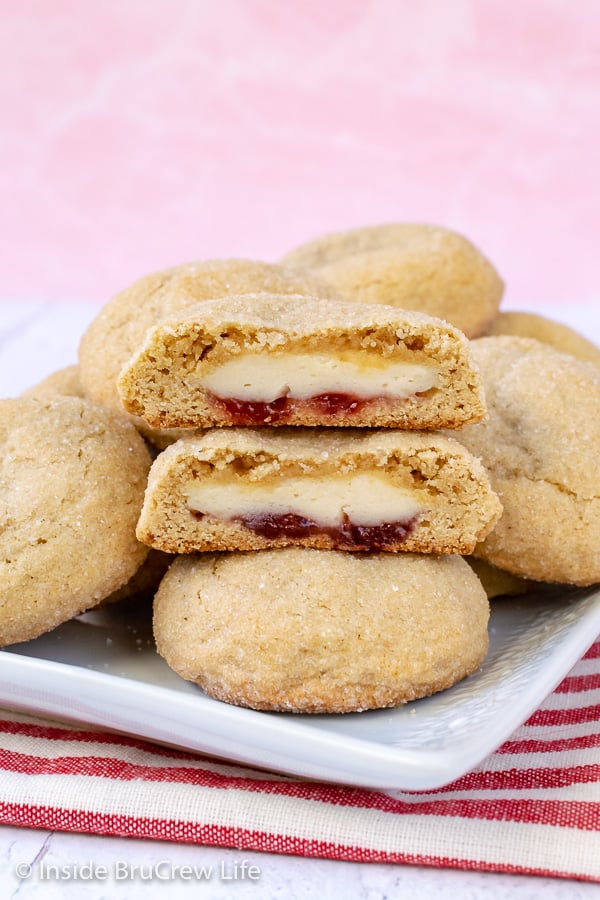 *I am sharing this recipe over at Dixie Crystals today.