Layers of no bake cheesecake, cookies, and pie filling make these Strawberry Mousse Cheesecake Parfaits a fun and easy treat to make for your loved ones. Grab a spoon and get ready to dive in.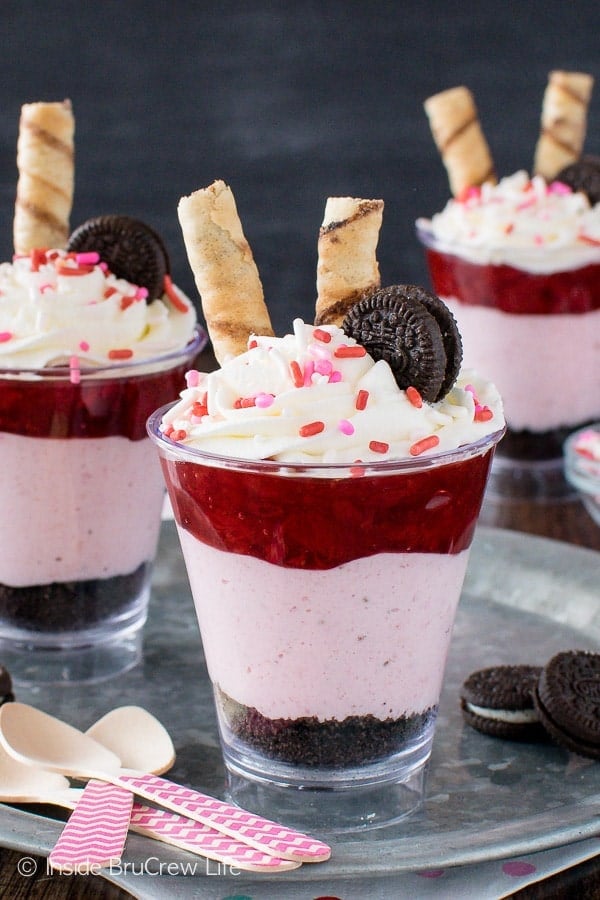 CLICK HERE TO PIN THIS RECIPE FOR LATER!
*This post and recipe is sponsored by the American Dairy Association, Mideast. I am partnering with them to bring you delicious dairy recipes. As always, all opinions are 100% my own.
This month has been a big one for our family. Our son applied for college and got accepted, and our daughter took and passed her driver's permit test. Seriously? Who told these kids they could get old and start doing grown up stuff because I don't like it. Not one bit. Where did my babies go?
Ok, maybe I do like them being old enough to do these things...but only a little bit. They are at a very fun age right now. We love being able to talk with them openly and honestly about life stuff. It's interesting to hear their point of view on things and to see how they apply these things in their lives.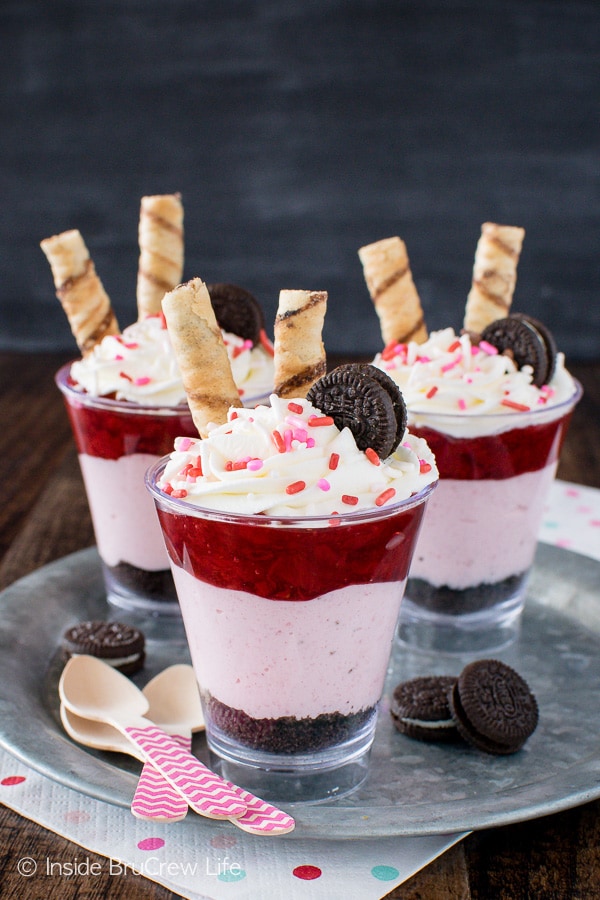 With all these fun life changes going on, I decided we needed a special little treat to celebrate. Yes, I know. We have an entire pantry stuffed to the gills with cookies, candies, sprinkles, and who knows what other sweet things, but that has never stopped me before. Making more desserts is just who I am.
I love finding fun ways to include more dairy in the recipes I create. Working with ADA Mideast for the past few years has helped me be more aware of how much dairy and protein my kids are getting. Thank goodness all three of them love to guzzle big glasses of milk on a daily basis. And you should see how much milk our youngest drowns his cereal in. They are definitely getting their 9 essential nutrients each day.
Even knowing that they are drinking that much milk, I still like to add even more dairy to their sweet treats too. Cheesecake is by far my absolute favorite treat to make. This dessert is moo-velous because you can add different kinds of cheese, yogurt, and milks in a variety of ways.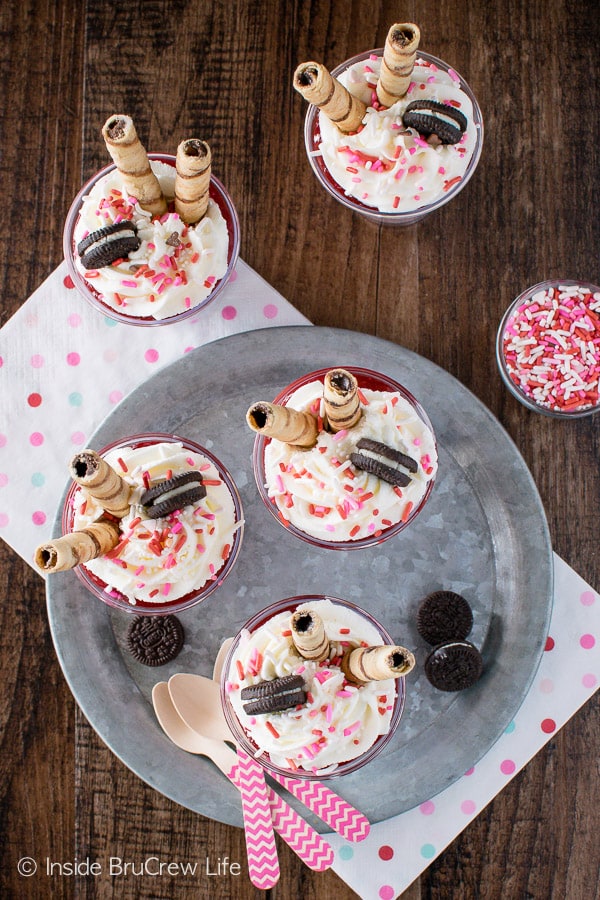 I had so much fun making these little no bake peanut butter fudge cheesecake parfaits last fall that I decided to make another easy treat. Washing and saving those little plastic cups was a great idea. I have a feeling they are going to come in handy again and again. Or until one of our kids decides to break them or throw them away.
Most of the time when I make parfaits, I do multiple layers of cookie crumbs. But not this time. I decided to do thick layers of pink and red for our celebration dessert because it just looks pretty that way. Adding little cookies on top was the perfect way to get more cookie goodness in these strawberry mousse cheesecake parfaits.
Since Valentine's day is coming up in a few weeks, these little treats would be the perfect way to say "I love you dairy much" to your family. So, what are you waiting for?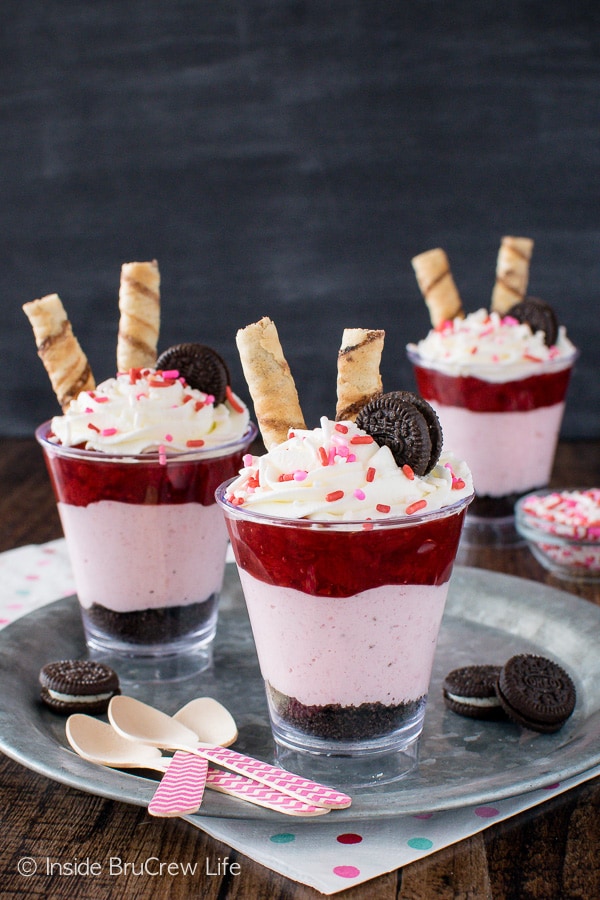 Connect more with ADA Mideast:
Pinterest | Facebook | Twitter