Another year of recipes is in the books. Thank you so much for another great year of blogging and good food!! One of my favorite things to do at the end of each year is to look at what ten recipes were your favorites.
Here are the top ten BruCrew recipes from 2016 that got the most views this year. I have to admit some of these were my favorites too, so you guys have great taste in food!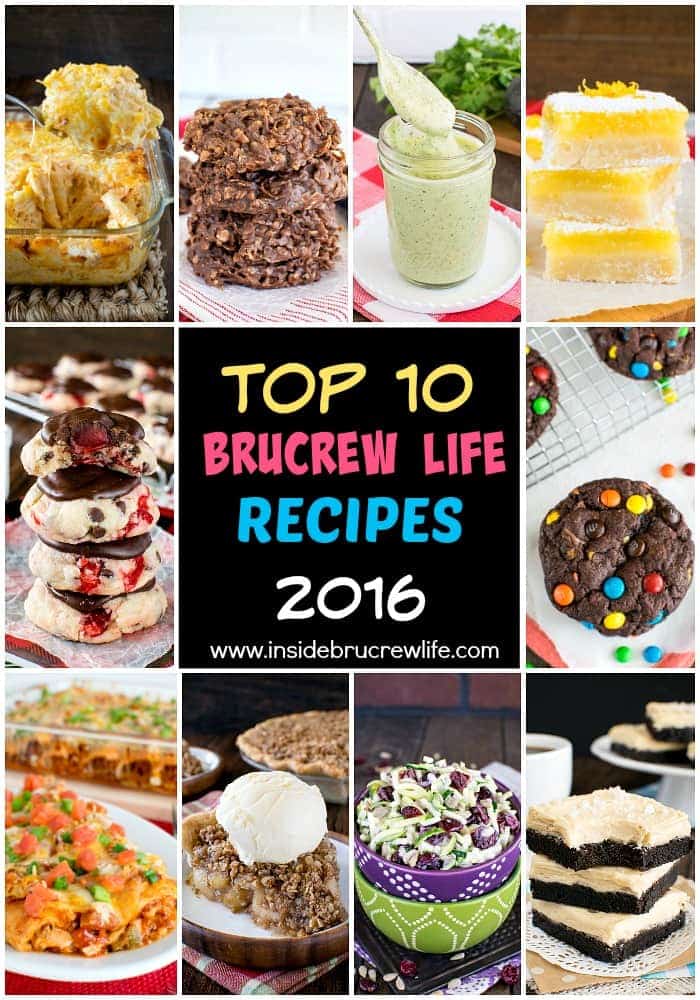 Did your favorite recipe make the list? I would love to hear what recipe was your favorite, what you tried, what you hated, what I should make next...
If you missed any of these recipes, here is your chance to catch up with everyone else because you really should try these ones!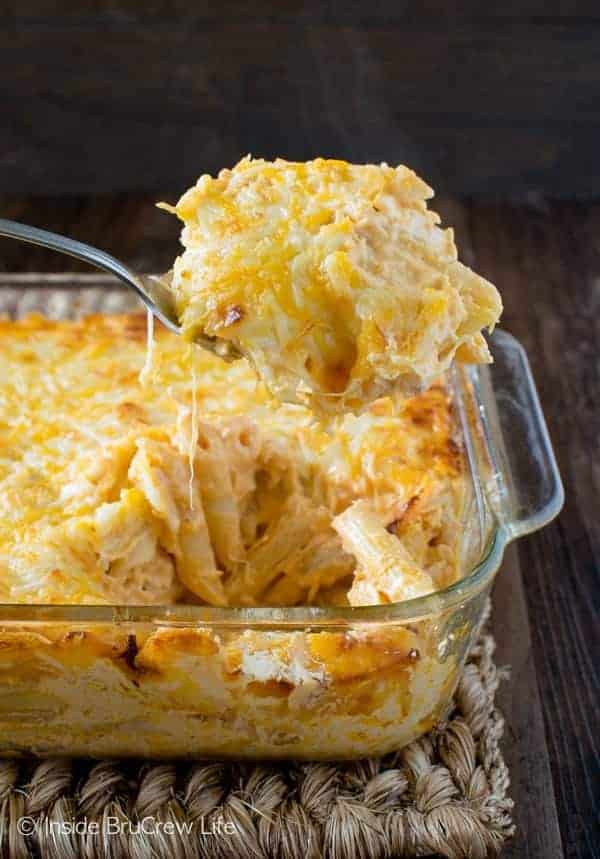 1. Buffalo Chicken Pasta Bake - it doesn't surprise me that this was the number one recipe from the year. My kids went crazy over this cheesy and spicy pasta dinner too!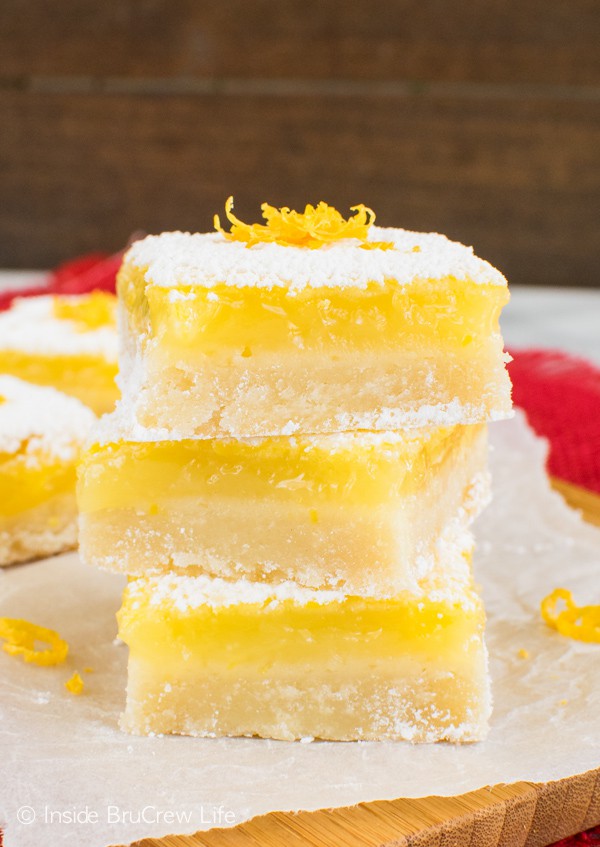 2. Best Lemon Bars - sweet cookie crust, tart lemon filling, & powdered sugar on top. It's easy to see why this was so popular!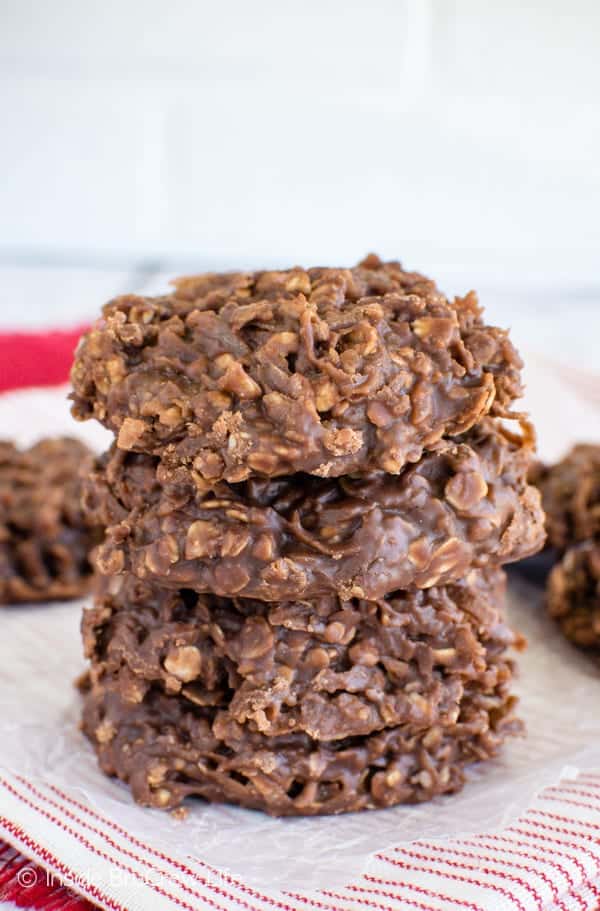 3. Nutella No Bake Cookies - Nutella, no bake, coconut...yup, these are incredible! Just trust me and make a batch...or two!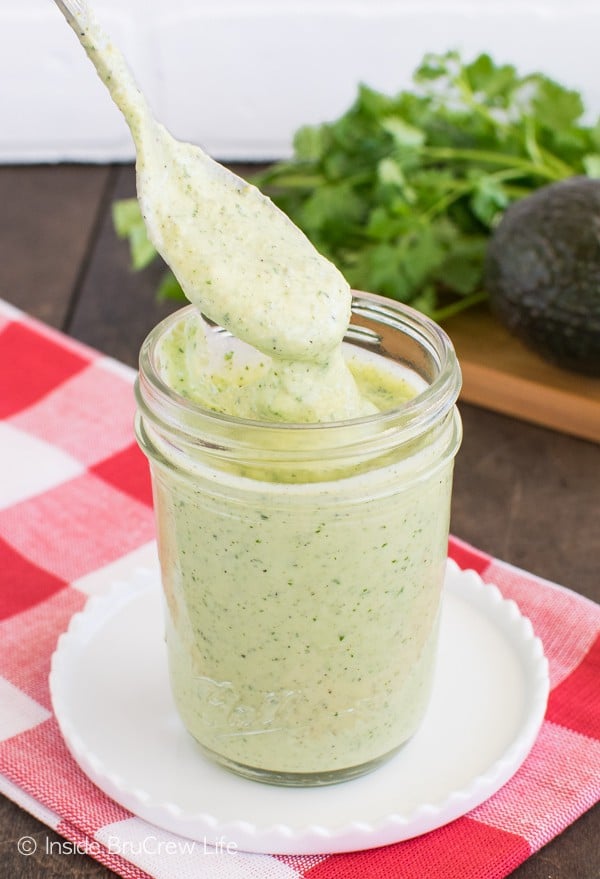 4. Avocado Lime Salad Dressing - this creamy and tangy dressing is perfect for adding to just about any salad! Bring on the healthy dinners and veggie snacking with this dressing!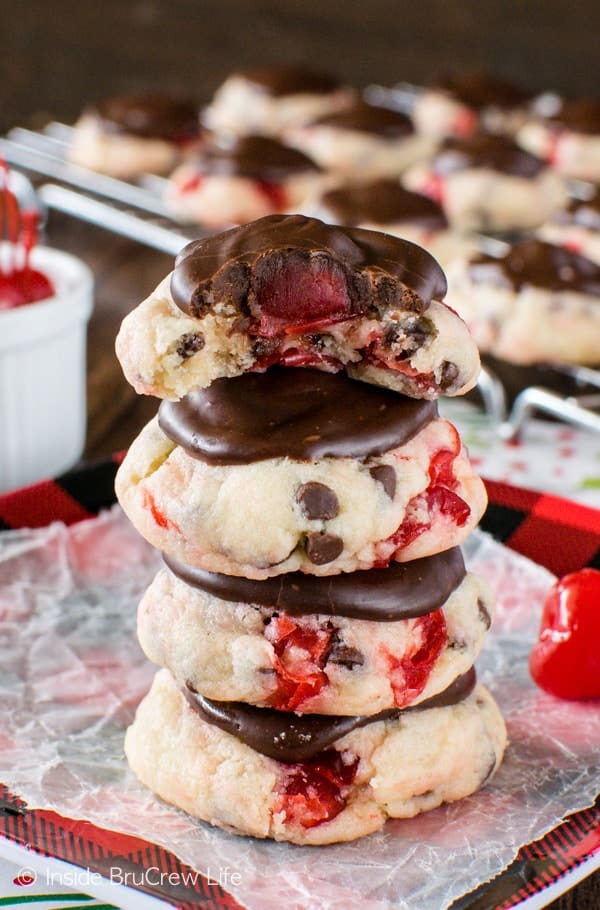 5. Chocolate Chip Cherry Cookies - It is always fun to see a recipe that was posted in December make the top ten list. That hidden cherry made these cookies a favorite with my hubby and I too!!!!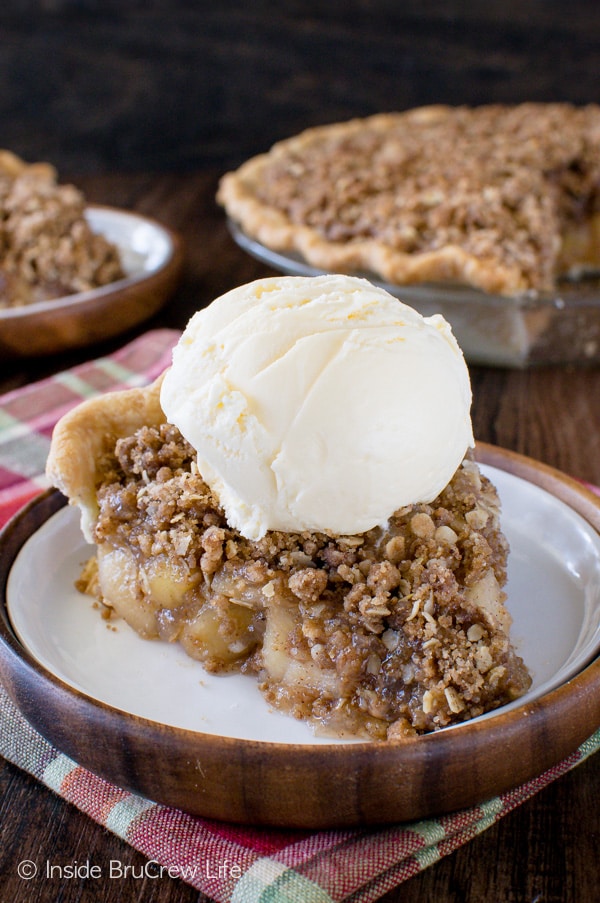 6. Apple Crisp Pie - homemade pie filling and a crunchy streusel topping will have you going back for another slice in a hurry!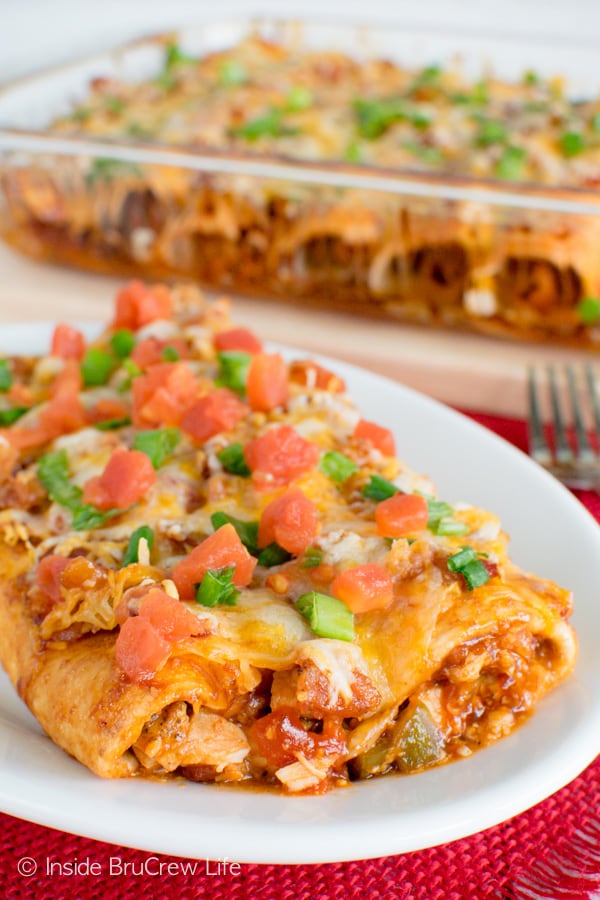 7. Monterey Chicken Enchiladas - BBQ chicken and tomatoes gave these easy enchiladas a fun and delicious twist!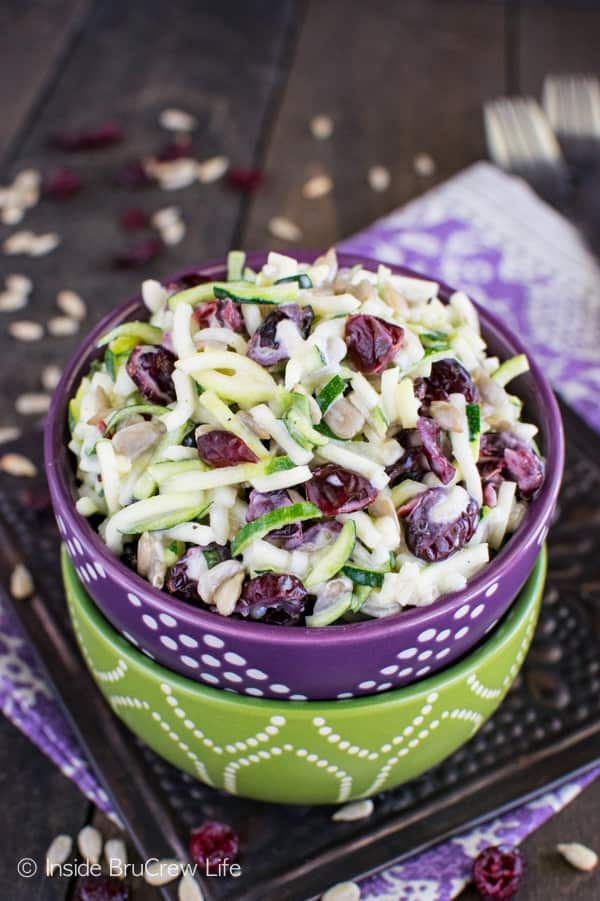 8. Cranberry Zucchini Slaw - fresh veggies, sunflower seeds, & berries make this easy side dish a healthy addition to any meal!!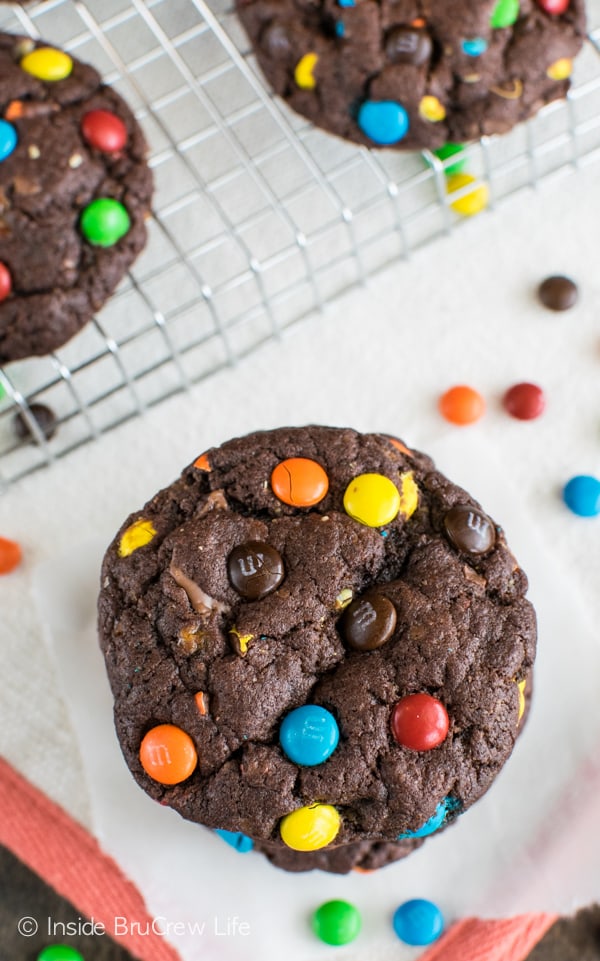 9. Chocolate Candy Cookies - your cookie jar will be so happy to be filled with these soft chocolate cookies. We love loading ours down with M&M's and Butterfingers. What candy would you choose?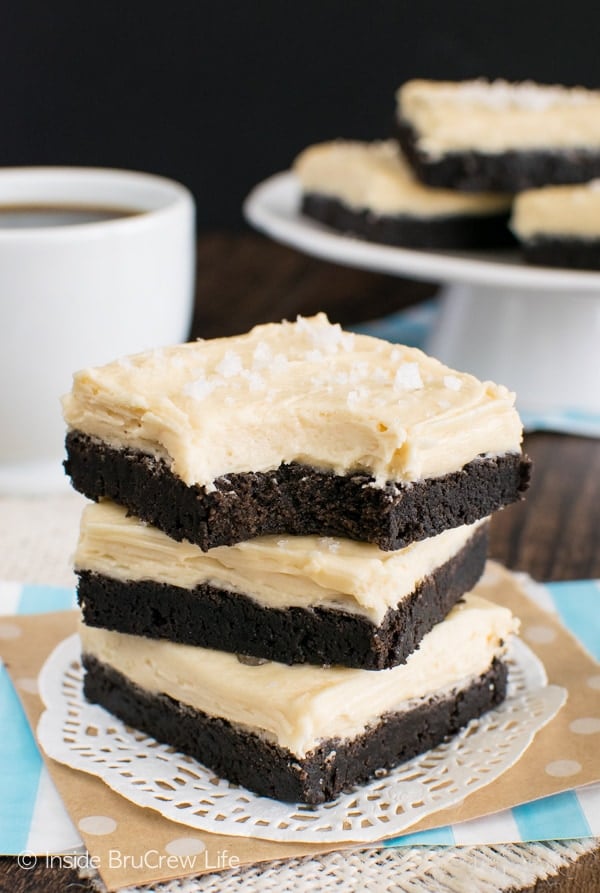 10. Salted Caramel Chocolate Sugar Cookie Bars - bar cookies are definitely my favorite treat to make! Sweet and salty is my jam, so I was so excited to see this easy cookie make the top ten!!!
So, 4 savory dishes and 6 desserts made up your favorite recipes. That tells me that I need to keep regular meals coming for you, but also keep the dessert recipes flowing. That makes me happy because desserts are definitely my favorite to make!
I also want to say THANK YOU again from the bottom of my heart. Your support is the reason we keep going. Well, that and we like to eat good food too! Every recipe we share here is a meal or dessert that we have eaten. We are so excited to see what 2017 brings...and what yummy recipes we come up!
Here are some of the favorites from the past few years as well. There are lots of good recipes to look over in each one!
Top Ten BruCrew Recipes from 2015
Top Ten BruCrew Recipes from 2014
Top 13 BruCrew Recipes from 2013
Top 10 Posts from 2011