You look like you could use a fun sweet treat for the weekend.  These Peanut Butter Cup S'mores Brownie Bites are so fun and absolutely delicious! Brownies, peanut butter cups, and marshmallows in one cute little bite.
*Be sure to sign up for the BruCrew email to receive these recipes in your inbox each day.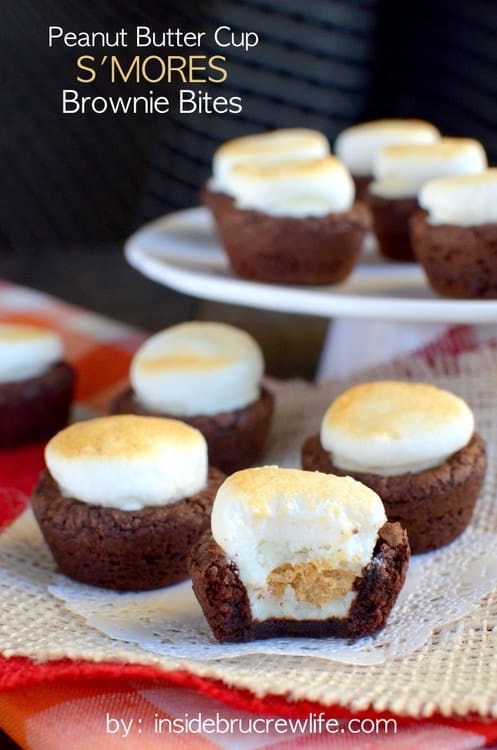 You guys!!!!  I did something crazy!
I'm probably going to regret this wild and crazy action in about 5 months!  You see my husband signed up for the Tough Mudder again…and he convinced a few others to sign up too.  I'm one of the crazies he convinced!!  Eeeeiiikkk!  What was I thinking?  Again!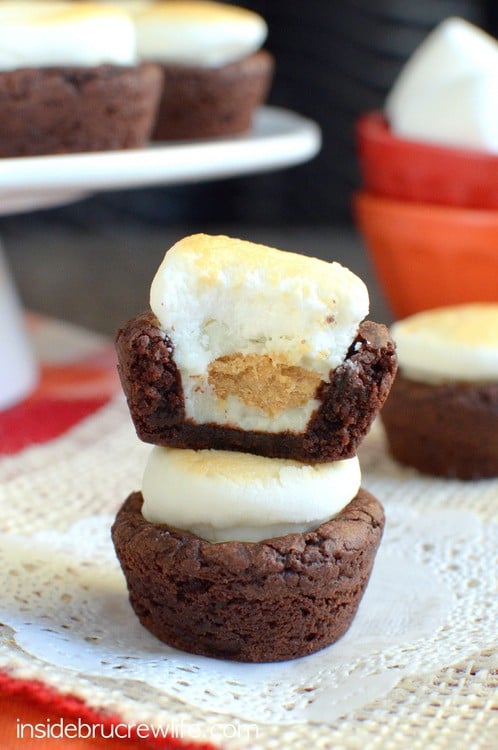 You see I am kind of a girly girl.  Cute clothes, fun shoes, scarves, nail polish, and yes, lots of accessories.  We are talking bags, necklaces, hair bows, and bracelets!  Give me it all!!!
This girly girl does not like to get dirty.  Mud is so not my friend.  My idea of getting dirty is rolling brownie cookies with my bare hands!
So, cue all the crazy laughing at this curly haired girl who doesn't like mud.  Because she will be running 10-12 miles all based around tough mud activities!  It's ok…I'm totally laughing right now too!  Laughing because it is totally something I've actually done before!  I got this…I hope! [Read More…]