Delicious baked donuts full of apple goodness is how I would describe these Glazed Cinnamon Apple Donuts.
Be sure you sign up for the BruCrew email to get these recipes in your inbox each morning.
*This post was sponsored by Crunch Pak apples.  All opinions are 100% my own.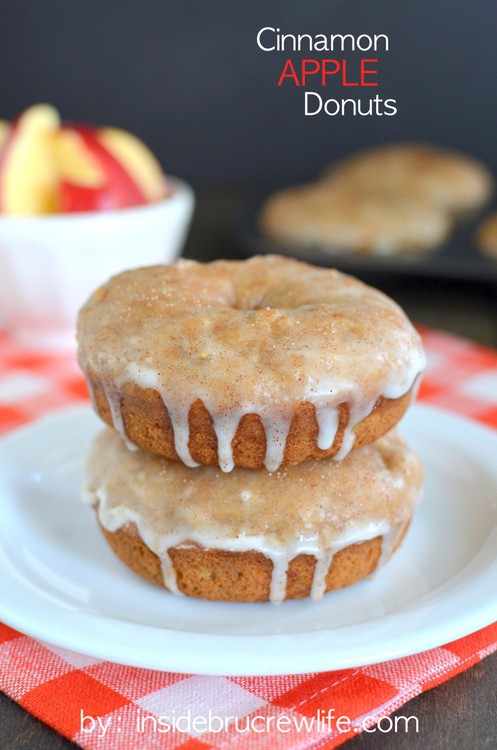 Well, fall has definitely arrived here today.  I had to go through the house and close all the windows because it was getting so chilly inside here.    Last weekend for fall break we thought summer was trying to make a come back, so we had opened every window to air out the house while we could.
It was so nice that my husband even took the kids out for a boat ride.  They really wanted to go tubing, but it wasn't quite that warm.  They did jump in a few times before deciding that the water really was too cold.  I tried to tell them that, but sometimes you just have to learn it your own way.
And then back to 47 degrees today.  With November coming in a few days, I think the chilly weather is here to stay.
Want to know my favorite way to warm up the house on chilly days?  Baking fun things like donuts!!!