A swirl of brown sugar and spices makes this soft Cinnamon Roll Pumpkin Cake a delicious breakfast cake to enjoy with a cup of coffee on a cool fall morning.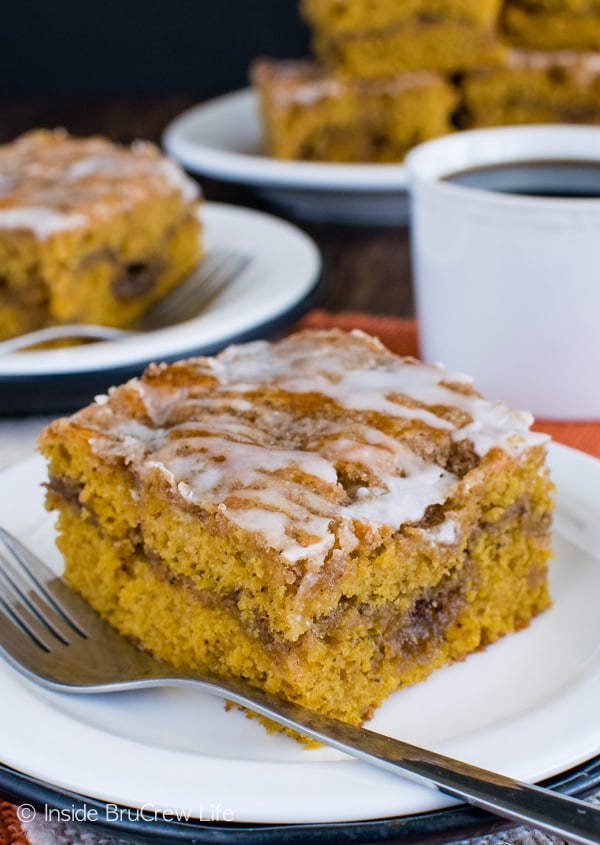 CLICK HERE TO PIN THIS RECIPE FOR LATER!
Yes, I realize that it is still August, and I'm shoving pumpkin in your face.  At least I held out until the very end of the month to start my crazy pumpkin baking fest. Now it's time to #pumpkinallthethings !  Can I get a woot woot?
You guys!  This coffee cake is extremely dangerous!  Dangerously delicious, that is! I might even go as far as to call it the best pumpkin cake I have ever made.  It even beats out these pumpkin s'mores bars…and I was in love with that gooey chocolate and marshmallow topping!  [Read More…]