Adding cookie crumbles to the rim of your glass isn't necessary, but it sure does make this Thin Mint Latte more fun to drink, especially on a Monday.
*Love these recipes?  By signing up for the BruCrew email, these recipes will be delivered to your inbox each day.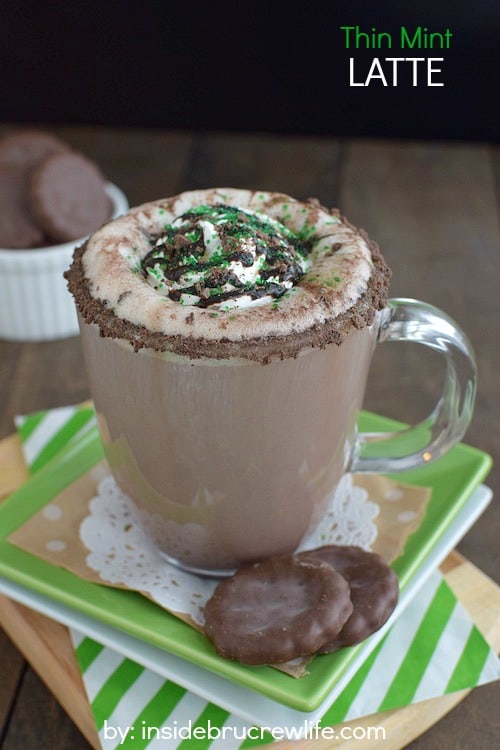 So this weekend we had a huge winter storm roll through and dump about 12 inches on our town.  I guess just because it is now March, that we shouldn't rule winter out just yet.  I just keep thinking that spring has to be coming, but then it gets cold and snowy again.  That ground hog really was right about a few more long weeks of winter staying with us!
Thank goodness for a warm homemade latte to keep me warm as I watched the snow fall all day long.  The good thing about making these coffee drinks at home is that I do not have to go anywhere with that much snow on the roads.  Plus, not spending $5 on one drink is always a pretty motivating factor to continuing to make them at home too.    [Read More…]