This quick and easy Chicken Enchilada Orzo Soup can be on the table in 2o minutes.  Perfect for those busy nights when you still want a home cooked meal.
*Love these recipes? Be sure to sign up for the BruCrew email to have these recipes delivered to your inbox each day.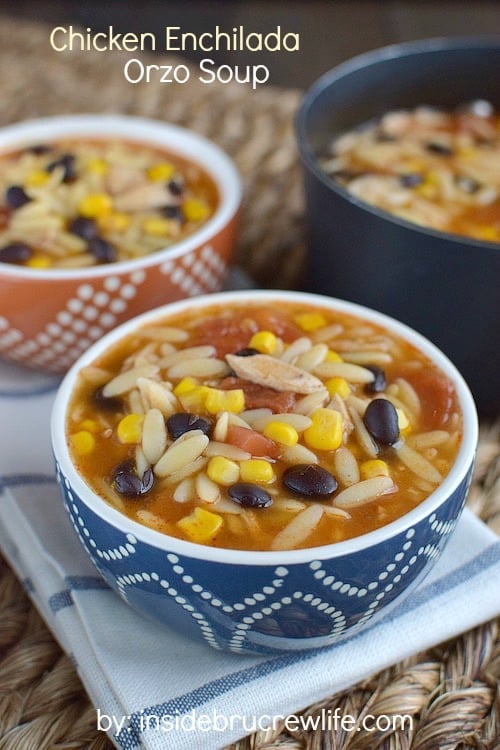 Winter weather around here has been crazy. Snow one day, then spring like weather the next day.  I guess that's the benefits to living in the Midwest.  You never know what you are going to get.
I have been trying to do better with meals.  But then there are those weeks that I totally slack off and the kids eat cereal or leftovers all week long.     [Read More…]