These Easy Cinnamon Sugar Waffles are perfect for those busy mornings.  Two ingredients makes these waffles the perfect way to have a hot breakfast on those mornings when you do not have much time.  They can also be made the night before to save even more time.
*Sign up for the BruCrew email to have new recipes sent to your inbox.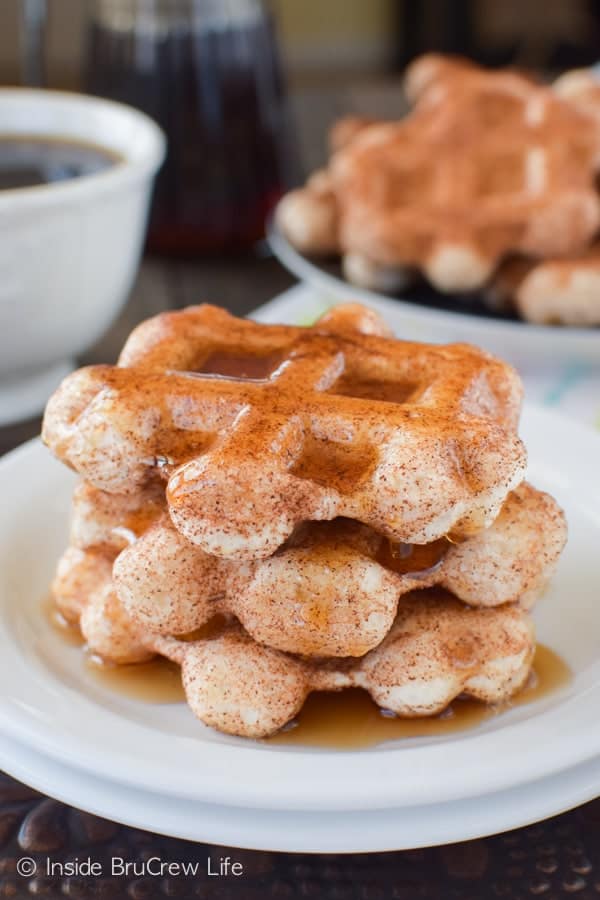 So, here we are on week three of school, and I'm already looking for ways to stream line breakfast.
It's no surprise around here that I'm not a morning person, and hot breakfast does not happen around here.  The only way a hot breakfast happens is if I make it the day before, and the kids heat it up in the toaster or microwave.  They love it when I make and freeze a big batch of these Funfetti Chocolate Chip Pancakes. Frozen pancakes reheat so easily.
Of course, there are the things that they like made fresh.  But since I'm baking/cooking challenged that early in the morning, I have to find very easy things to make.   [Read More…]