Blueberries, almonds, and a crumble topping made this sweet bread disappear in a hurry in our house. This Blueberry Almond Crumble Bread makes the perfect breakfast or afternoon snack with coffee.
*Love these recipes?  Be sure to sign up for the BruCrew email to have them delivered to your inbox.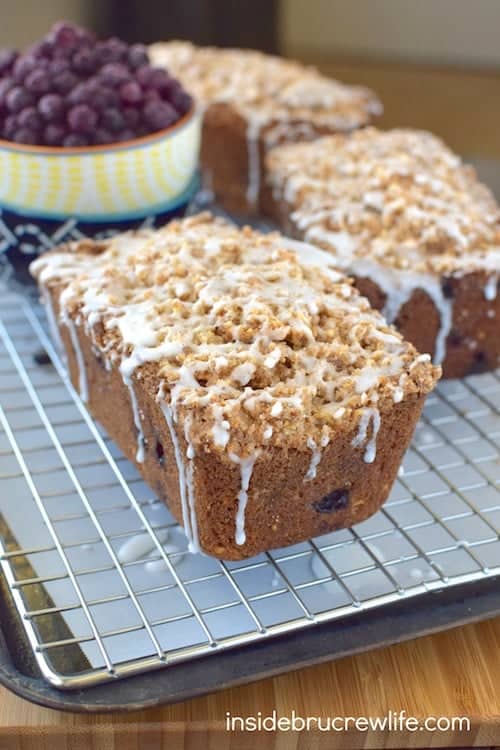 The first time I made this sweet bread, it lasted less than a day.
That's 3 loaves of bread demolished by 5 family members.  Ok, that's not so bad I guess because they are mini. Everyone just couldn't get enough of this bread.  It's sweet, it's crunchy, it's full of juicy blueberries…good gravy!  I'm drooling over here thinking about it again.  I think it's time to make more!   [Read More…]