Looking for an easy, but different brownie to make this week?  These Reese's Peanut Butter Bars are just the treat for you.  Three times the Reese's peanut butter goodness in every bite.
**Make sure you sign up for the BruCrew email, so you see these recipes in your inbox each morning.**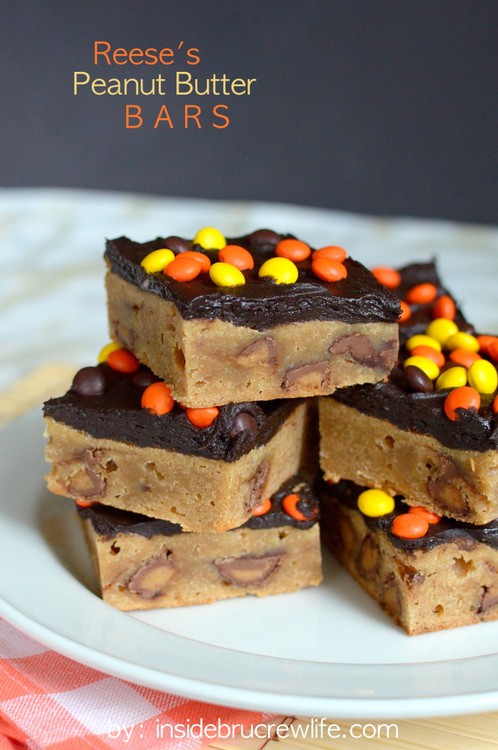 So, my husband and I have finally reached the cool factor in our oldest son's eyes.
You know that stage that teenagers go through where their parents are lame and so not cool.  Yeah, I think we finally got out of that stage.  Woo hoo!  Lucky for us our younger two still think we are cool…we are hoping they skip the "we think our parents are uncool" stage.
My husband has an old Saab convertible that is his baby.  Our oldest thought it was the ugliest thing.  That is until some of his friends started saying how cool his dad's car was.  And that they thought his dad was a cool dad too.  All of a sudden he doesn't mind being seen at the movies with dad and mom when his friends are around.  Score 1 point for the parents.