Breakfast around here usually consists of
poptarts and cereal for the kids
and cantaloupe and coffee or smoothies for the adults.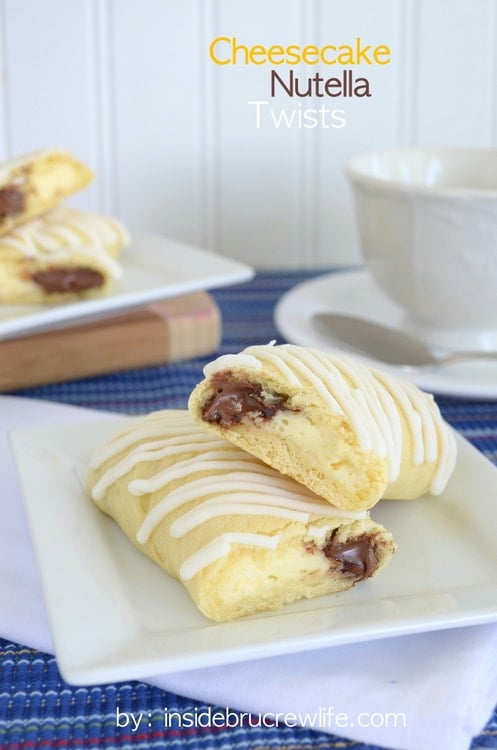 Actually my kids love having muffins and pancakes too.
This poses a dilemma for the night owl that I am.
I don't generally function too well first thing in the morning.
Loud noises are not my friend.
And cooking/baking while half asleep is not recommended.
Pancakes get darker than expected when flipping with your eyes closed.
I have come to the realization that hot breakfast
is probably not something that I will excel at.
So, I make up for it by baking the afternoon or night before.
My kids get muffins and baked breakfasts…
I get to sleep in while they eat it.
Win win for both parties involved.
Thank goodness for microwaves and toasters
being easy for school age kids to operate.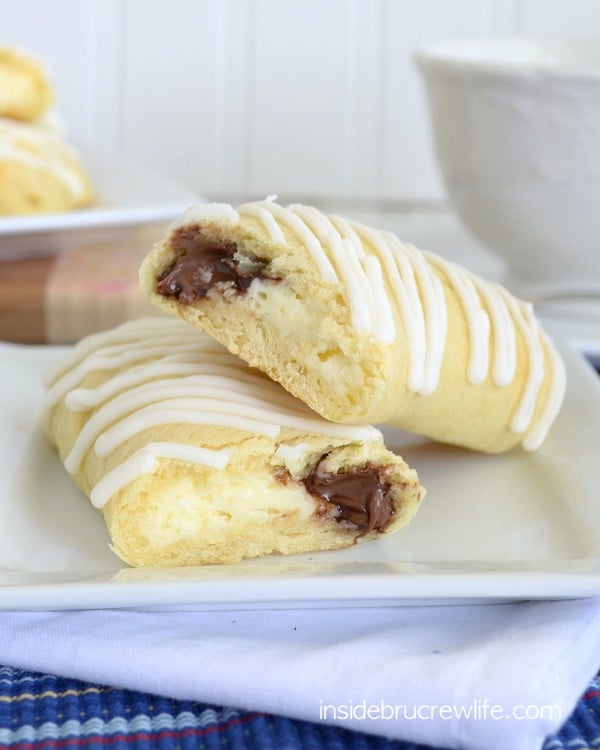 These crescent roll twists are so easy to make.
I might even be able to do it with my eyes closed…
except my filling probably wouldn't make it on the rolls.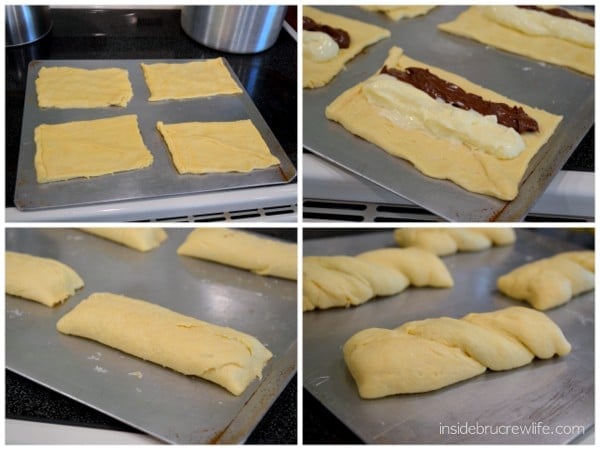 Lay out the crescent rolls on a baking sheet.
Press 2 triangles together to form a rectangle.
Scoop out a large tablespoon of nutella and spread it down the right center.
Repeat with a large tablespoon of cheesecake filling down the left center.
Fold the sides over to the middle and gently pinch the seams together.
Pinch the ends together too.
Flip the roll over carefully.
Gently twist the roll.
Pinch together any seams that come undone.
See…super easy to do!!!
I have a few of these left in my fridge…
anyone want to come over for coffee and a chit chat?