A cinnamon sugar coating and a sweet glaze gives this Churro Pumpkin Pie Cheesecake Danish a fun and pretty texture! It's the perfect way to add a pumpkin recipe to your breakfast routine this fall!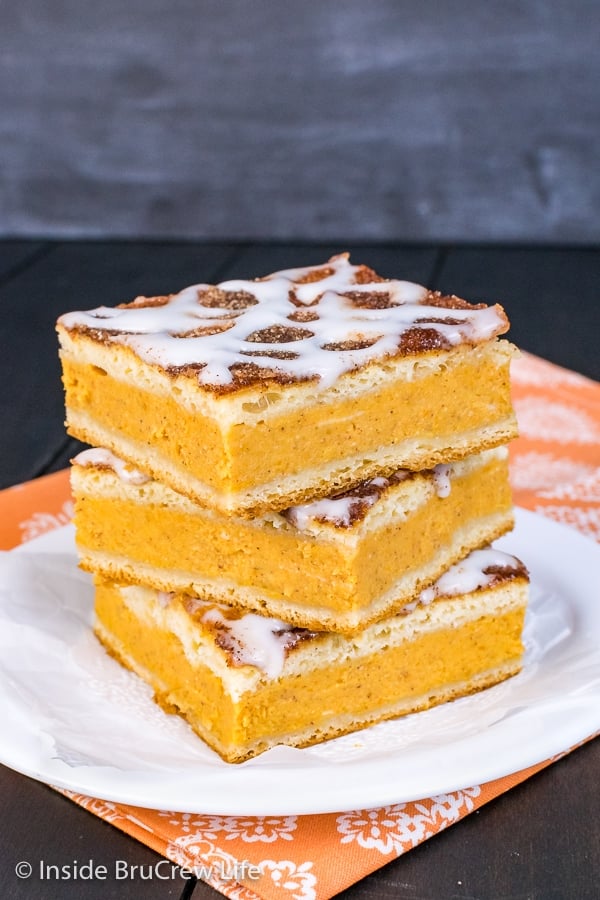 I am officially riding the pumpkin train. All I want to do is pumpkin spice all the things, all the time. The only problem I have at the moment with making all these simple pumpkin recipes is that our oldest son isn't home to enjoy them with me.
He and I are really the only ones that love anything pumpkin. Without my chief treat eater to help me out, I'm in a little bit of a predicament. Depending on how you look at it, that is either a good thing or a bad thing...
Good because yay for eating all the pumpkin desserts in the house, or boo because I will be eating all the pumpkin desserts in the house. All you pumpkin lovers out there know the struggle, right?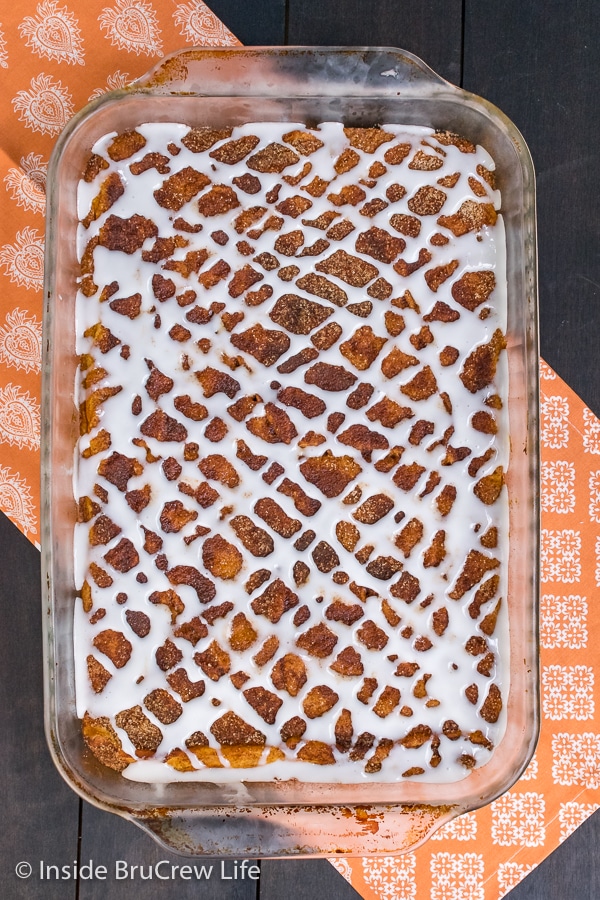 The other day I was at Target with our daughter picking up a few things, and I saw a tank top that said pumpkin spice everything! I picked it up and then decided not to buy it because you can only really wear it a few months out of the year.
Of course, now that I am in the middle of wanting to bake more Pumpkin S'mores Bars and Pumpkin Oreo Cheesecake, I wish I had gotten the shirt.
Guess that means another Target run is in my very near future. Oh, darn. LOL!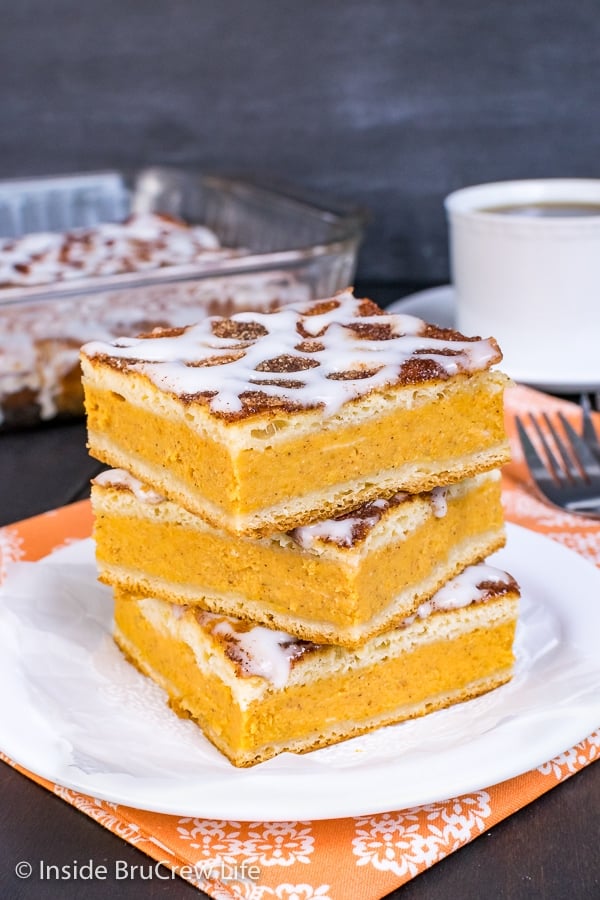 Let's talk about this fun breakfast danish that I have for you today. Last year I made this Cinnamon Sugar Apple Cheesecake Danish, so this year I want to pumpkin-ize it!
I kept the topping and the cheesecake portion the same, but I changed out the apple pie filling for pumpkin pie filling!
Best idea of the week for sure because I just made pumpkin pie a legit breakfast item. You are welcome! Wink, wink!!!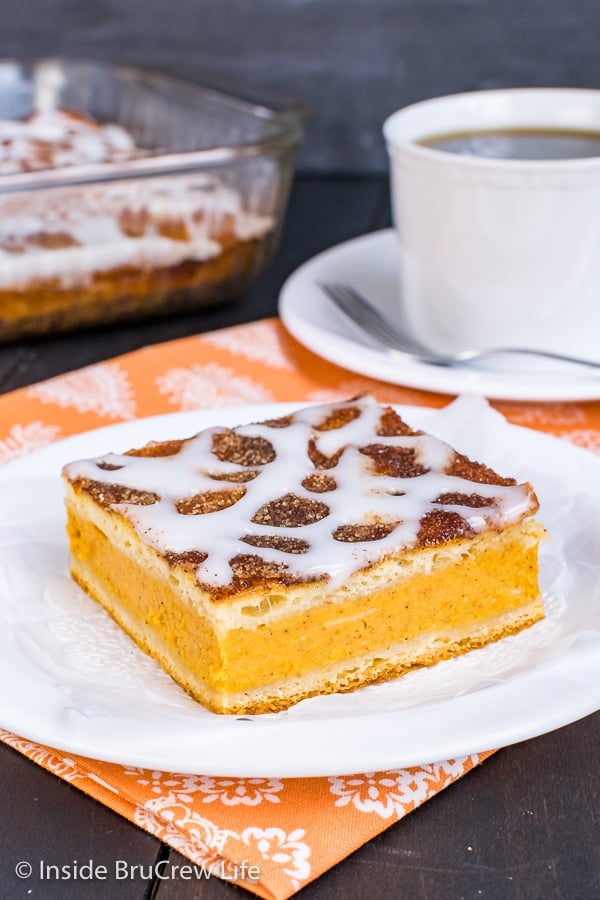 This churro cheesecake danish is so easy to put together. Honestly, the hardest part is waiting for it to chill so you can dig in!
Canned crescent rolls make up the top and bottom crust. I like to use sheet dough when I can find it because then you don't have to worry about the seams coming apart. Either one works though. If you can't find the dough, just use the regular crescents and unroll them in the bottom of the pan.
How to make a Churro Pumpkin Pie Cheesecake Danish:
Unroll the crescent rolls in the bottom of a 9x13 pan and press the seams together.
Beat together the cream cheese pumpkin mixture until it is nice and creamy and pour it on top of the dough.
Unroll another can of dough right on top of the filling. The last step is to coat the entire top with lots of Cinnamon Sugar! Don't be tempted to skimp on this coating. This is what gives it that awesome churro flavor!
Bake and cool completely before diving in.
And of course, I like to finish any danish off with glaze because it just makes it look prettier and fancier. Feel free to leave it off if you are opposed to glaze. But really, who would do such a thing?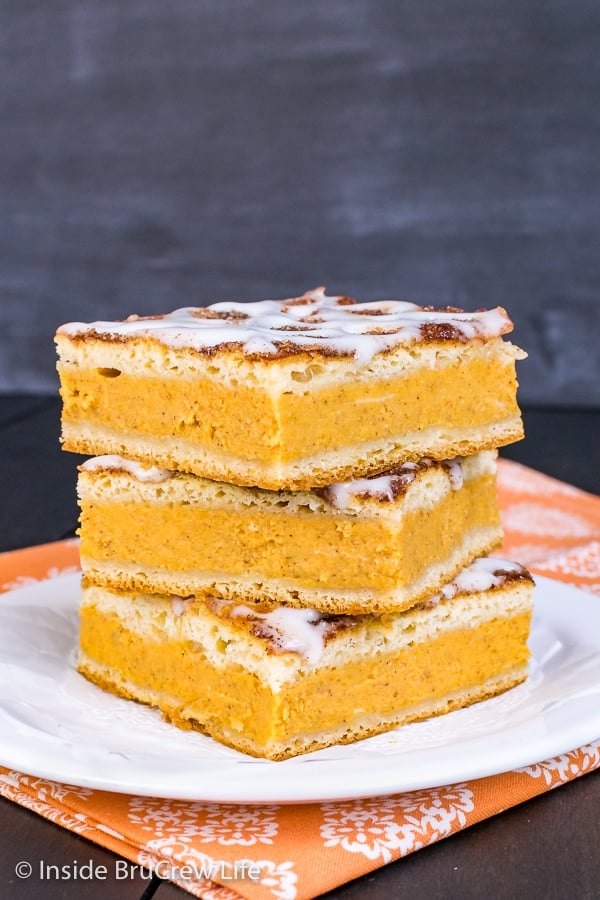 More easy pumpkin recipes: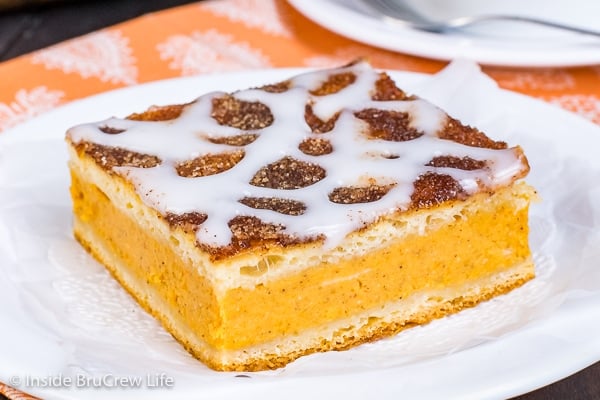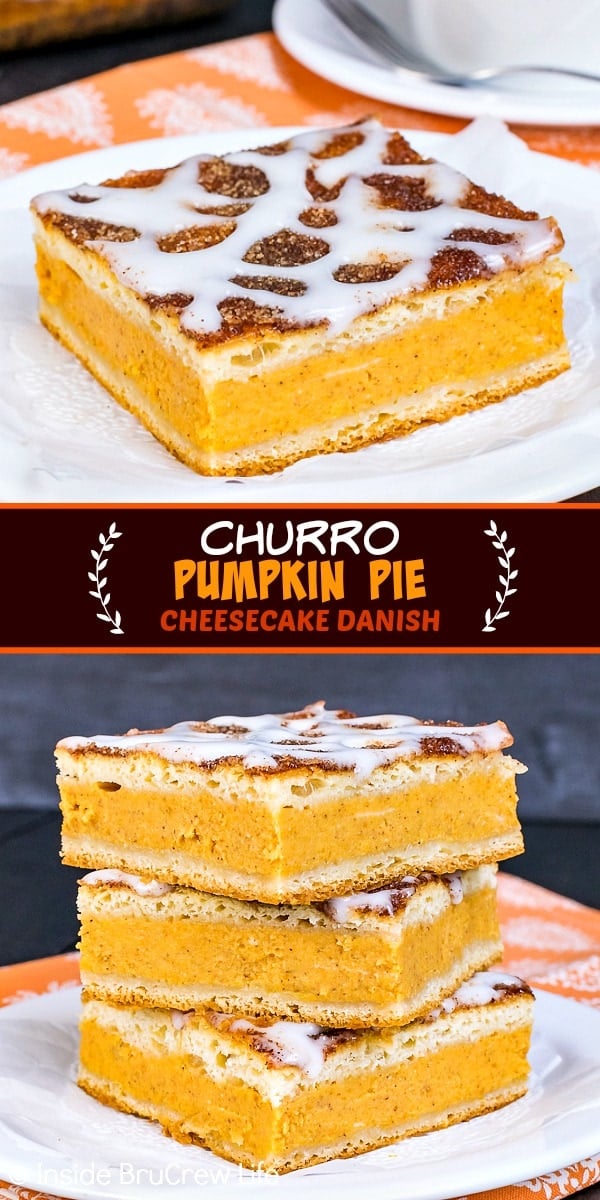 *The post for Churro Pumpkin Pie Danish was first published August 28, 2017. The post and pictures were updated and republished November 6, 2020.