One dessert that my husband and I have been making together for years is cheesecake.  We are always coming up with fun ways to incorporate the creamy goodness into new desserts and treats.  Cheesecake lovers can rejoice because National Cheesecake Day is coming up at the end of the month.
We thought it would be a great time to share 20 Amazing Cheesecake Recipes that we have made over the past few years.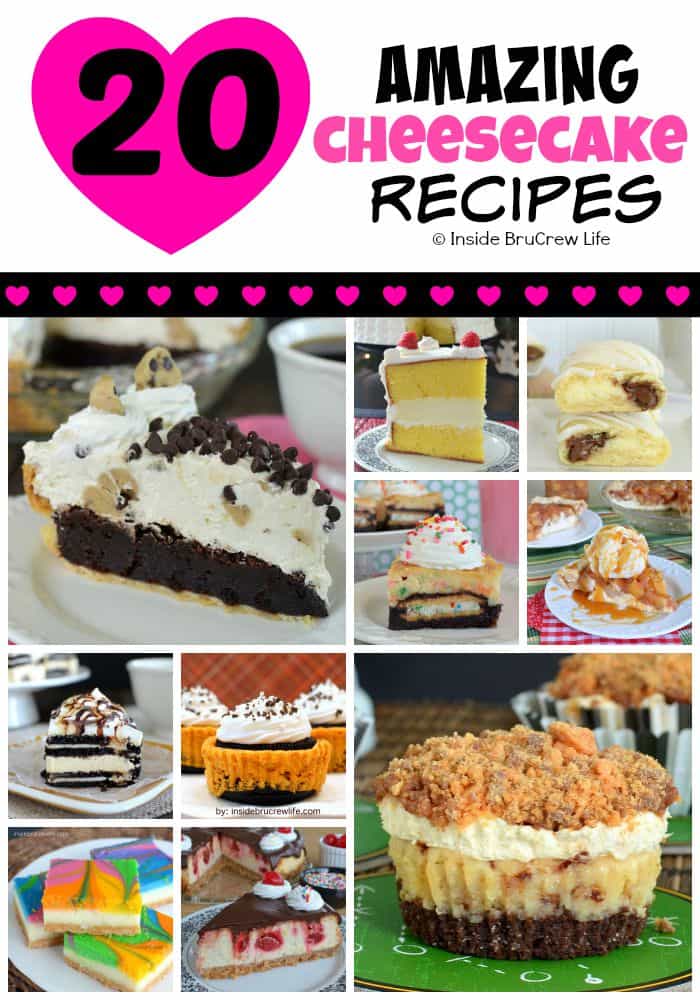 Cheesecake is one of these desserts that is so versatile because you can add cream cheese to just about any sweet treat.  You can make it into one large cheesecake, or you can do small bite-sized cheesecakes. Then there is the decision of whether to make a baked cheesecake or a no-bake cheesecake. It all depends on how much time you have and how much time you want to spend in the kitchen.
Cheesecake can also be added to cookie bars, dip, pastries, cake, or brownies. Believe me, if there is a way to cheesecake a sweet treat, I am going to find that way. Yes, cheesecake-atizing everything is my new life mission.   We all have to have goals, right? [Read More…]