This soft cake has a gooey candy topping making it completely irresistible.  I'm sure this Pumpkin Butterfinger Cake is sure to become your new favorite fall dessert.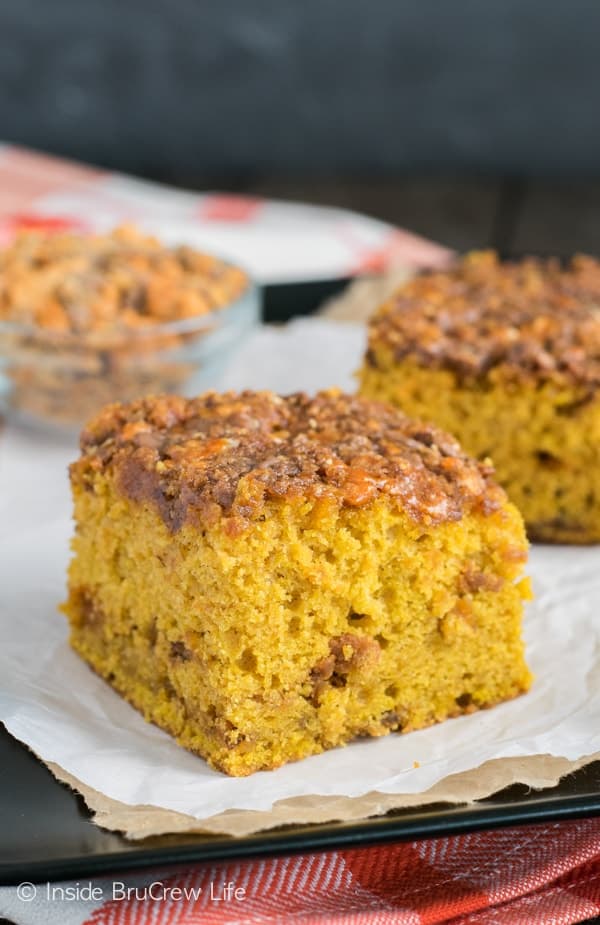 Can you believe it is September already?  Seriously? Where did spring and summer go already? Of course now in my head the first of September means fall.  And our weather does not agree…would you believe it was 90 degrees here yesterday?  I guess summer finally decided to arrive.
Sorry hot weather, but I've moved on to wanting to wear jeans and sweatshirts all the time and for wanting to eat all the pumpkin and apple desserts you can imagine.
I have lists and lists of fun recipes to create…and I'm not going to let some heat and humidity keep me from my fall baking mojo.  Bring on the pumpkin goodness!  [Read More…]