Chocolate, marshmallow, and Oreo cookie layers make this S'mores Oreo Icebox Cake a dessert worth splurging on.  This is the perfect picnic cake, and it's also no-bake, so it's perfect for those days when it is too hot to think about baking.
*Love these recipes?  Be sure to sign up for the BruCrew email to have these recipes delivered to your inbox each time a new one is shared.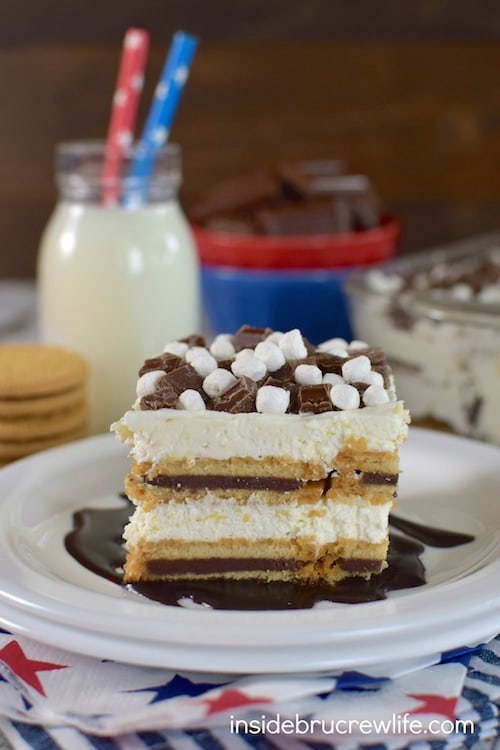 I think mother nature has pulled a fast one over on us.
We went from spring weather, to summer weather, right into fall weather in the span of a month.  It was down right chilly last tonight sitting at the baseball field.  We were all joking around that we were probably going to wake up to snow on Memorial Day.
I do realize that this is spring in the midwest, so anything is possible weather wise.  But the older I get, the less I can handle the chilly weather.  All day long I was shivering until I just couldn't take it anymore.  Sorry, honey, I had to turn the heat back on.   I even contemplated getting the space heater out of storage…