These Frankenstein Marshmallows are a quick and easy treat for Halloween parties.  They are easy enough that your kids could even dip them by themselves  The paper straws make them perfect for serving alone or for topping festive cupcakes.
*Make sure you sign up for the BruCrew email, so you see these recipes in your inbox each morning.**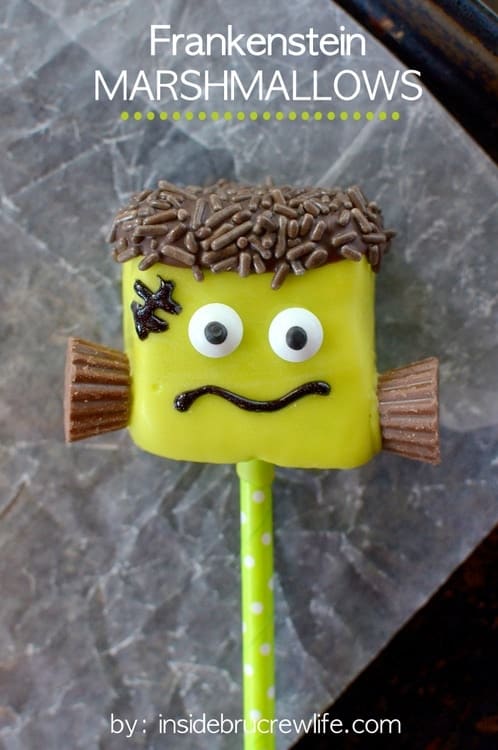 So, I just realized that Halloween is less than a week away.
Oh, I knew it was coming up quickly, but I kind of lost track of the weeks and then all of a sudden, "Boom!" it was here.  As I was deleting old pictures on my computer, I realized that I never shared these fun and easy chocolate covered marshmallows with you this month. What was I thinking?
And they have googly eyes which are my absolute favorites, so right then and there I decided you needed to see these treats ASAP!!! Yay for extra blog posts full of cuteness, right?  I knew you would be as excited as me