Do you look forward to sitting outside around a campfire for the sticky s'mores treats?  That isn't always possible because of the different seasons of the year.  These Peanut Butter S'mores Bars are an easy, no bake treat that can be made year round.
*This post is sponsored for One2One Network on behalf of ACH Foods and Karo® Corn Syrup.  I am partnering with them as a Become a Better Baker Blog Ambassador.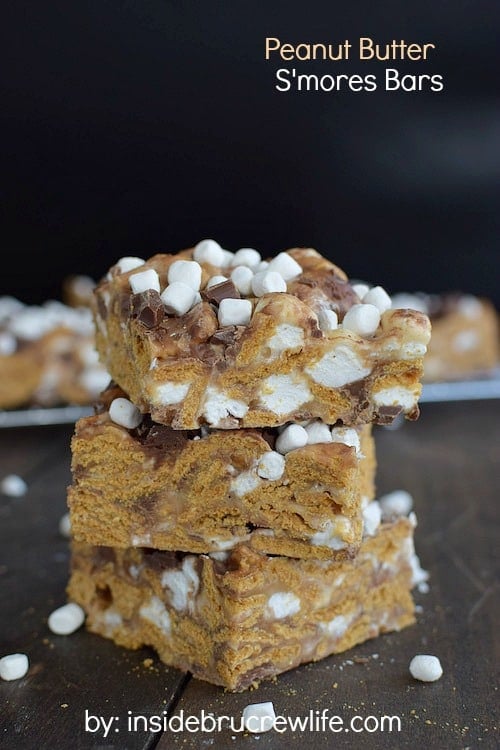 One of our favorite things to do as a family is sit around a campfire telling stories, looking at the stars, toasting marshmallows, and eating s'mores.
Of course, that all has to be put on hold during the winter months.  There aren't too many fires happening in this frigid weather that we have been having around here.
My kids love eating s'mores, so I am always looking for fun ways to create s'mores treats that we can have from all year round.   [Read More…]