Spicy Bacon and Cheese Pinwheels:  These easy rolls are filled with three kinds of cheese, bacon, and spicy green chilies.  Perfect for snacking on after school or while watching the big game.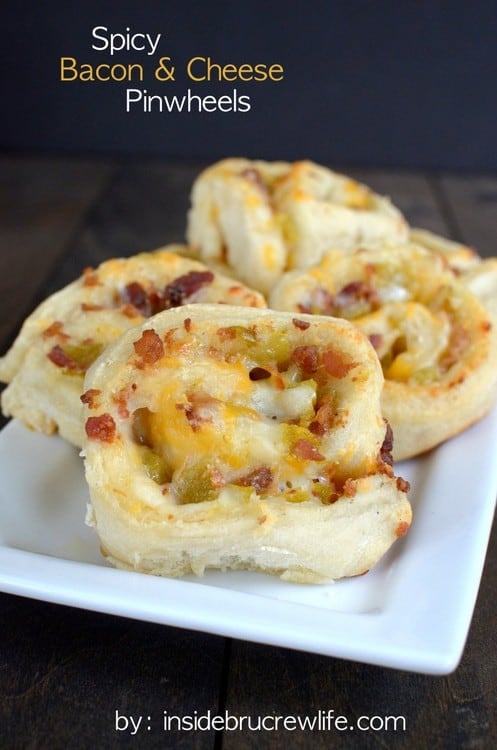 "What's for dinner?"
We hear that question without fail every single day right after school.  Most of the time we haven't even pulled out of the parking lot yet.
Our kids are definitely in the "hungry all the time" stage.  All the sports and activities has them burning off the food that they are consuming.  So, I have to have something ready for them to eat after school that can hold them off until dinner is ready.
Most days we tell them fruit or veggies, but then there are days when I have have fun and make things like these Blackberry Brie Bites for them to munch on while doing homework.  That is if I don't get to them first. Mmmmm those Brie Bites are so good!!!