Add this easy Blueberry Cheesecake Danish to your morning routine. They are the perfect treat for breakfast or brunch.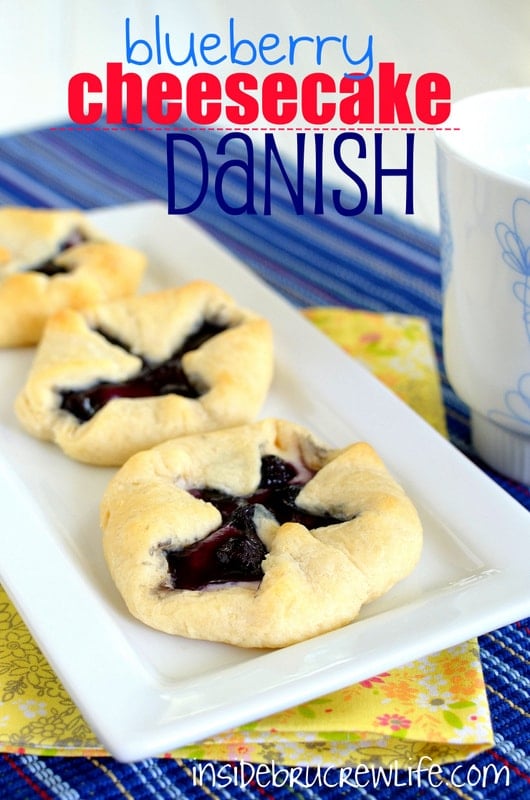 Dear Yellow Jacket in the Berry Patch,
Next time I pick berries near your home I would prefer if you would please not sting me again. I didn't mean to scare you. I just wanted some fresh berries to bake with. But thank you for not calling the rest of your friends to come after me. That was much appreciated.
Love, the Lady with a Swollen Finger
Dear Camping,
You are kind of ok. I must admit you were not as bad as I remembered. I think having cooler weather helped a lot with that. Although walking to and from a public bathroom will never get any easier. Thank goodness for campfires and s'mores to distract me from the fact that I was in the great outdoors. At least until I went to bed and heard all the nightlife right outside our popup. Headphones would be a good thing to remember if there is a next time.
Love, The Non Camper in Me
Dear Christmas Paper in the Frame,
It's time to leave. I know you thought I wouldn't realize that I missed getting you out when I took down the rest of the decorations so many months ago. But I see you...I have just been too lazy to get you out. I'm getting the urge to fill the frame with a cute picture now....if only I could decide which one. Maybe it would be easier to leave you in for the holiday season since the year is flying by.
Love, the Lazy Housekeeper
Dear Lady in the White SUV,
Thank you so much for cutting me off the other day. I must say how much I love having another vehicle swerve right in front of me with no warning. It keeps me on my toes. Although it isn't good for my kids to hear me calling you a "stupid moron"! Thanks for that one. I owe you big time!
Love, the Sarcastic Mom in the Mini Van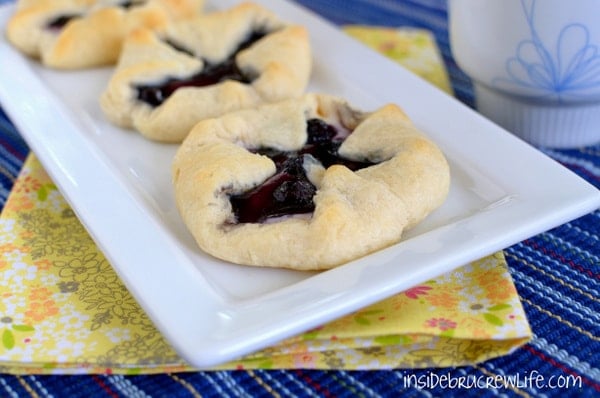 Dear Routine,
I miss you!!! Please come back to our house. It has been fun for a while being a slacker with no agenda, but the late nights and the late mornings are actually starting to bug me...just a little. I promise to be better at sticking to your plan. Will you consider coming back so I can give you another try? We need to get the kinks worked out before school starts.
Love, the Night Owl
Dear Goodwill,
Why do you continue to tempt me with your racks of clothes and piles of fun dishes and frames? You never disappoint me every time I visit. Thank you for having 3 stores in my area that are always more than willing to take my money. Give me a few more weeks, and I will be back with more money to spend on those treasures.
Love, the Shopaholic Treasure Hunter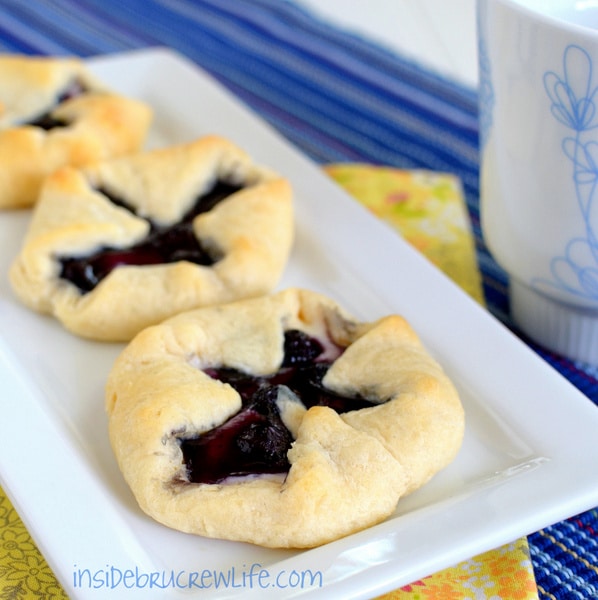 Dear Crescent Rolls,
Thank you for being so easy to work with. I love how fast it is to make a yummy breakfast/snack for my kids when I keep you on hand. Your flakey and buttery layers were a perfect match for the cream cheese and Honey Blueberry Sauce. Never change your recipe.
Love, the Day Before Breakfast Baker
Blueberry Cheesecake Danish recipe: