These soft Cinnabon Pumpkin Muffins have a delicious secret ingredient that makes them light and fluffy. Add a cup of coffee and enjoy a delicious fall breakfast.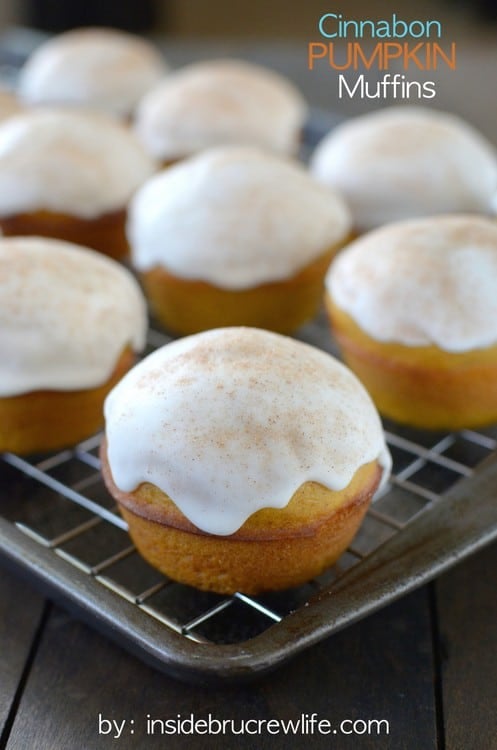 CLICK HERE TO PIN THIS RECIPE FOR LATER!
I think I have flavor issues, or at least I think my palate has a split personality. One day it's "let's all make everything into s'mores", so I make things like this S'mores Toffee Bark three times in a week.
Then I see a can of pumpkin, and I can't stop thinking about anything and everything pumpkin. Who wants some Salted Caramel Pumpkin Oatmeal Cake now?
Of course, if you have been hanging around here for very long, you know how pumpkin crazed I get each fall. I think subconsciously I try to beat the previous years record of pumpkin recipes.
Let's just say my family is pretty much over the orange stuff now, but I am still going strong. I just might have a few more recipes up my sleeves this fall. I promise to keep them spaced out with other yummy things though.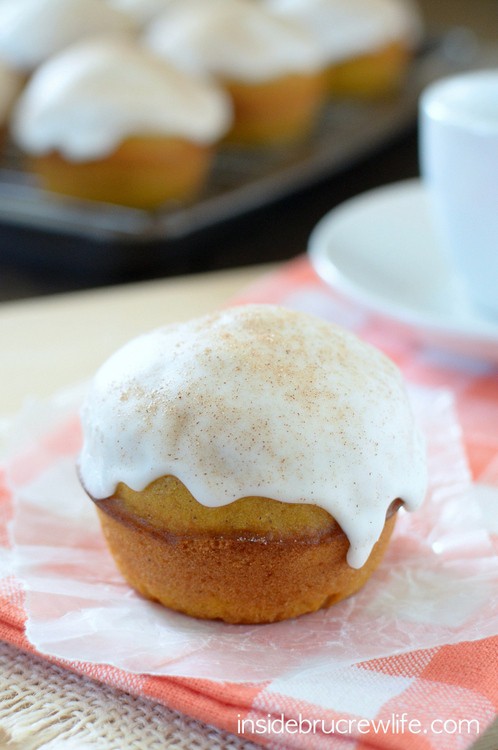 I have been making these Pumpkin Cappuccino Chip Muffins for a few years now. Surprisingly, this is the first time I have ever tweaked the recipe. I think that might be a first for me because usually I cannot make something the same way twice.
This was the year for a change. I brought along my new friends Cinnabon creamer and Sprinkle topping to help me change up the fall breakfast muffin recipe.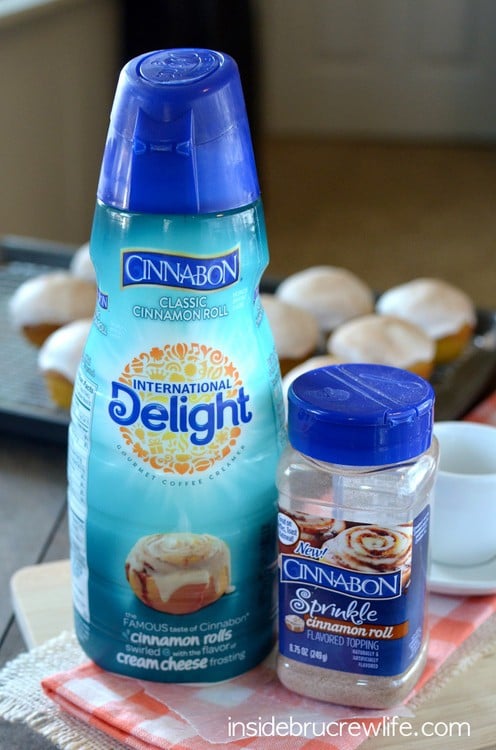 Now I have seen the Cinnabon coffee creamer in a few different stores, but really any cinnamon flavored creamer will do if you cannot find it.
And the Cinnabon Sprinkle Topping is really just a mixture of cinnamon and sugar. I happened to find it in the pancake and syrup aisle of our local Kroger store years ago. It's not available now, so just use any cinnamon sugar mixture.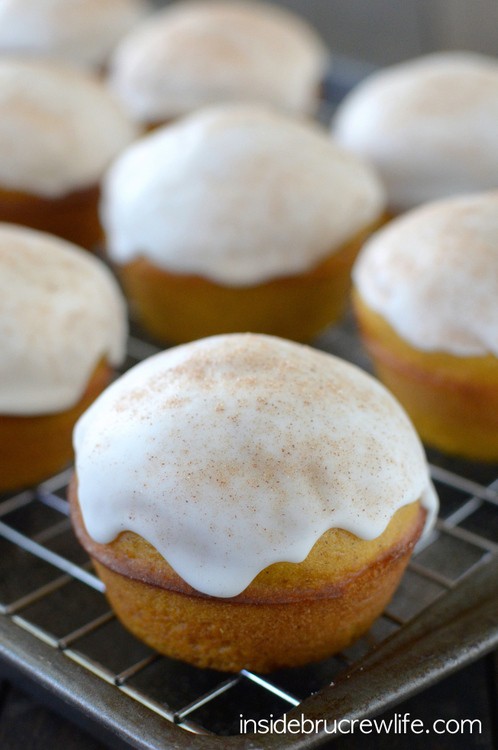 Cinnabon Pumpkin Muffins
These pumpkin muffins get so big and puffy in the oven. One thing I did differently from the original recipe was to just spray the muffin tin with non-stick spray instead of using cupcake liners. You can do either, but I did a couple rounds of these, and my favorites were the ones without the liners.
But I realize that cleaning muffin tins isn't that glamorous, so if it saves you some time, go for the liners. The Cinnabon Pumpkin Muffins will still taste the same.
A sweet glaze and a sprinkle of cinnamon sugar adds a sweet and delicious flair to these easy fall breakfast muffins.
Make sure you head over to Food Fanatic to read more about these pumpkin muffins. I am one of the breakfast contributors there.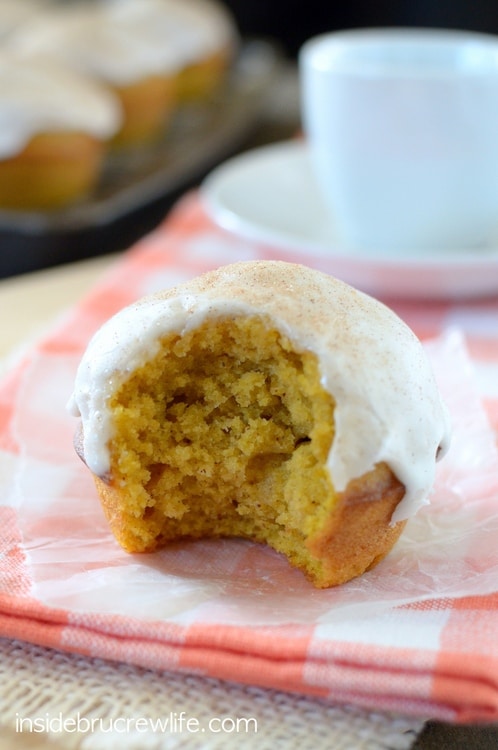 More pumpkin breakfast recipes you may enjoy:
Cinnabon Pumpkin Muffins recipe: