We have put together a list of our favorite kitchen tools and gadgets that we use on a regular basis in our own home. Use this list to stock your own kitchen or buy gifts for the foodie in your life.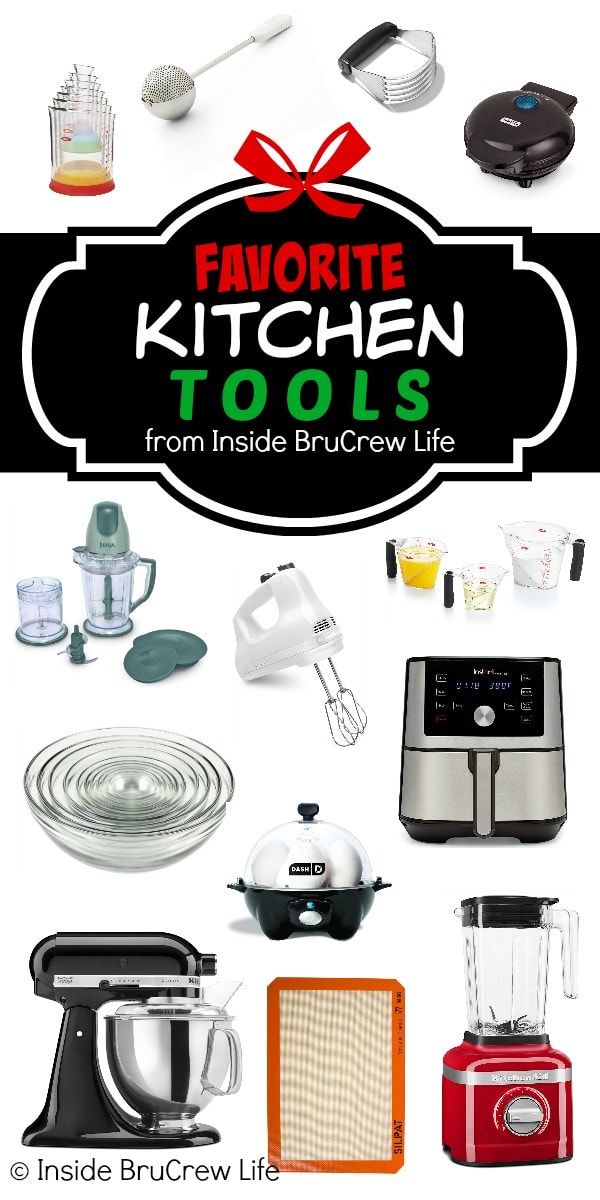 Over the years we have bought and tried so many different kitchen tools and gadgets. The thing is that some of those gadgets are really not worth the money.
In order to help you know which kitchen essentials are worth buying, I created a list of some our favorite kitchen tools that we use all the time.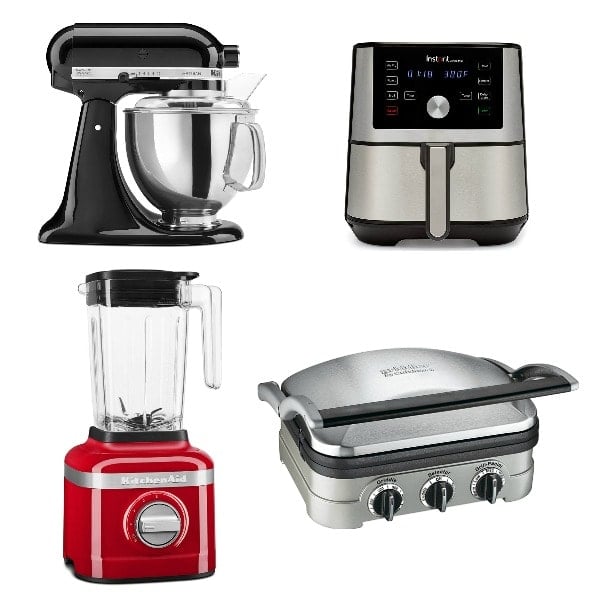 Kitchen Aid Mixer - I love using my stand mixer for just about everything. It makes it so much easier to make multiple batches of Salted Caramel Frosting or cookie dough in a short amount of time. I love that I can also walk away while it is mixing to do another task in the kitchen.
Air Fryer - I held off in getting one of these for the longest time. Wow, was that a mistake! Our family loves cooking with this. Vegetables, chicken strips, fries...you name it. This thing makes everything taste so much better!
Blender - My boys are all in a smoothie faze. And they don't like chopping things up. They just want to jam it in a blender. Well, with this Kitchen Aid blender, that is not a problem. Throw it all in and it blends like a champ!
Griddler - I love all the attachments you can get for this. Waffles, paninis, pancakes oh my! Do it all with this awesome press!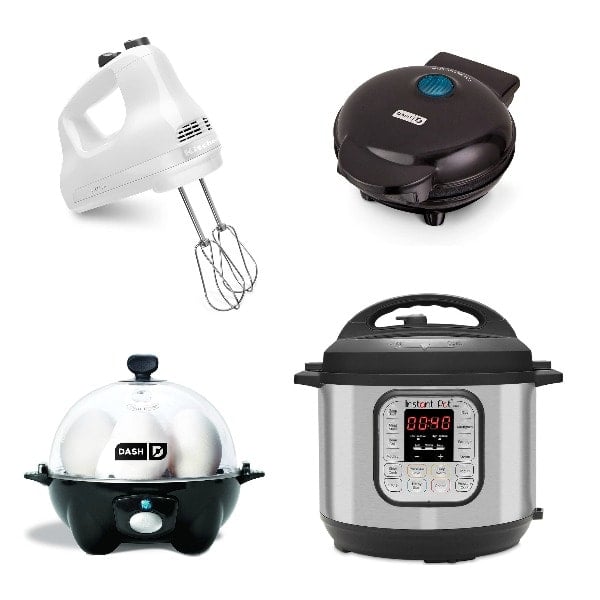 Hand Mixer - Because sometimes you don't want to pull out the big stand mixer!
Instant Pot - "You're gonna love it in an instant" LOL!
Dash Egg Maker - Our family LOVES the Dash products! This egg maker cooks the perfect hard boiled eggs every time!! Perfect for making these Dill Pickle Deviled Eggs.
Dash Mini Waffle Maker - Create the perfect mini waffles right from your own home. We love keeping a batch of these Homemade Banana Waffles in the freezer for an easy breakfast.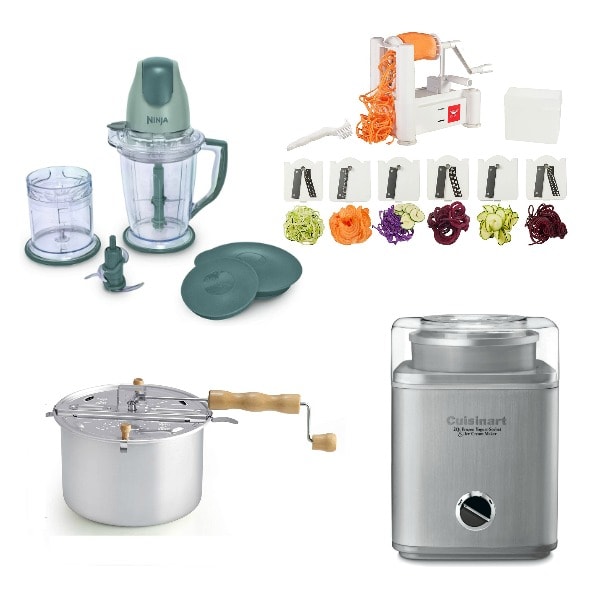 Ninja Food Processor - We have had one of these kitchen tools for a long time and love it. It's perfect for making smoothies or pie crust, chopping nuts, or grinding cookie crumbs to make this
Ice Cream Maker - Mix up your own favorite custom ice cream flavors with this machine. A batch of this Peppermint Stick Ice Cream is a delicious one to make for the holidays.
Whirly Pop - Enhance your movie night with some great popcorn! We skip the microwave bag and go straight to the Whirly Pop. Add some delicious add in's to create a unique and delicious blend!
Spiralizer - Life can't be all about sugar. So we balance it out with some great lean and green recipes. Use this spiralizer to make this delicious Parmesan Garlic Shrimp Zucchini Noodles!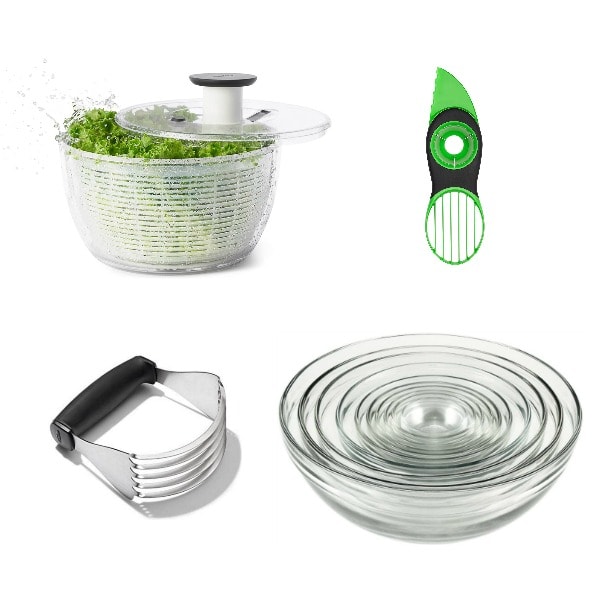 Salad Spinner - Nobody wants a wet salad. This bowl is perfect for rinsing and "drying" your salad.
Avocado Spoon - I love all in one tools! This one cuts, pits, slices and scoops! Perfect!
Pastry Blender - this hand held tool helps you cut butter into your flour mixture easily when you are making these Peppermint Mocha Scones.
Nesting Bowls - This set of glass bowls will give you plenty of sizes for measuring out ingredients and mixing up different parts of recipes.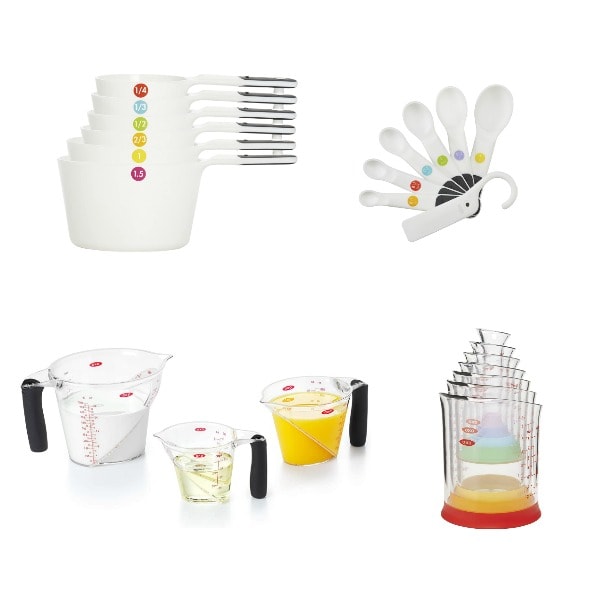 Measuring Cups - These cups make it easy to measure your ingredients easily. I love the extra big cup for measuring 1 ½ cups of flour or sugar.
Measuring Spoons - Because you know you want you measuring spoons to match those beautiful measuring cups!
Nesting Measuring Cups - I love that these little measuring cups sit inside of each other, so they do not take up much room in your drawer. They also measure from 1 Tablespoon up to 1 cup.
Angled Measuring Cups - This set comes with three angled cups making it easy to see your liquid measurement from the top.
Dusting Wand - This fun little tool is one I grab all the time to shake powdered sugar on brownies or on the Best Lemon Bars. You can also use it to shake cocoa powder on this Easy Tiramisu.
Pie Crust Shields - I use these adjustable silicon shields to keep the edges of the pie crusts from burning or over baking.
Donut Pans - We love using these donut pans to bake fun little treats for breakfast or snacks. They are great for shaping donut shaped rice krispie treats too.
Mini Muffin Pan - These give a fun variation to those larger muffins. And we all know how fun small muffins can be!
Cupcake Pan - This is my favorite cupcake pan. Perfect for making these Lemon Meringue Cupcakes!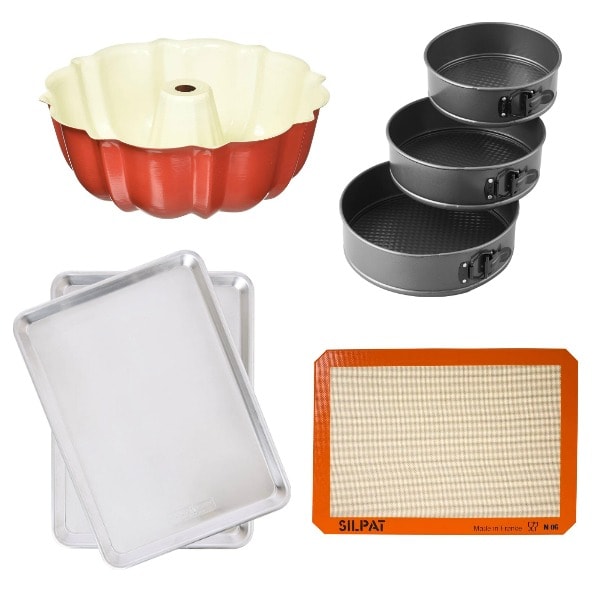 Bundt Pan - This pan is one of my favorite pans to use. The molded sides of the pan make the cake pretty enough to serve alone, or you can drizzle glaze down the sides to show it off even more like on this Pumpkin Spice Bundt Cake. The nonstick coating on this pan keeps cakes from sticking while they bake.
Springform Pans - These three springform pans are the most used sizes that I make full sized cheesecakes in. The set includes an 8-inch, 9-inch, and 10-inch pans.
Half Sheet Pan - These pans are great for making cookies and scones.
Silpat - The secret to keeping your cookies and scones from spreading all over the pan
Looking for other Gift Ideas?
*Inside BruCrew Life is a participant in the Amazon Services LLC Associate Program. We may receive a small percentage from sales made through these links with no added cost to you. Thank you for helping to support us and for letting us continue to provide free recipes for you.