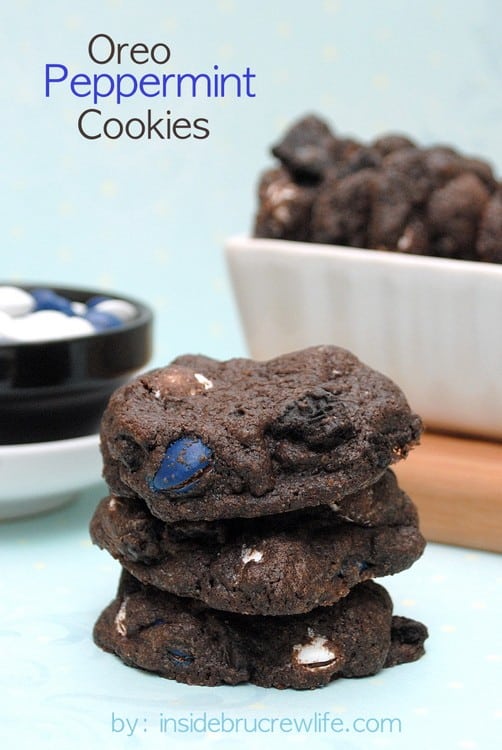 I really hate to do this to you...but these Oreo Peppermint Cookies are going to rock your world.
I realize you probably already have your cookies baked or at least have your list of ones you are going to bake.
And I realize you need another cookie recipe like you need a hole in your head.
But let me persuade you to add these mint chocolate cookies to that Christmas list.
Santa would want them on his plate of cookies.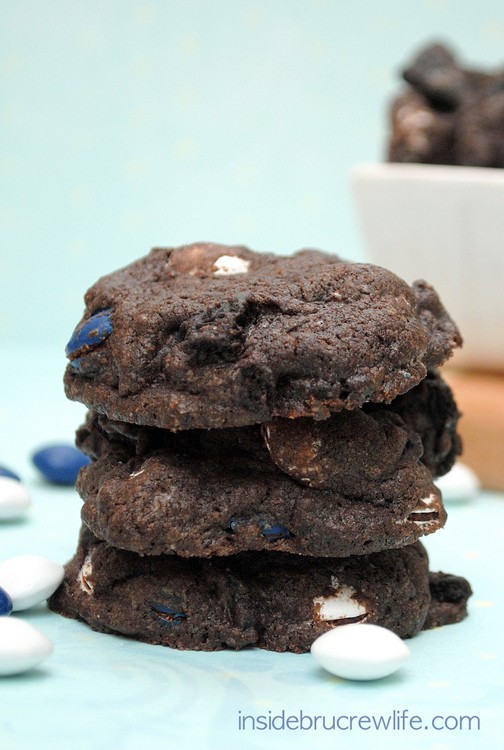 Seriously they have Oreo and Peppermint Patty candy pieces all baked inside a dark chocolate dough. What's not to like???
Shoot, forget about Santa...you need these in YOUR life. Like today!!!