These Peppermint Meltaways are soft and buttery and melt in your mouth. A pink and white peppermint glaze and crushed peppermint candies make these a great choice for holiday cookie trays.
*I am partnering with Dixie Crystals to bring you this cookie recipe. Click HERE to see the full recipe.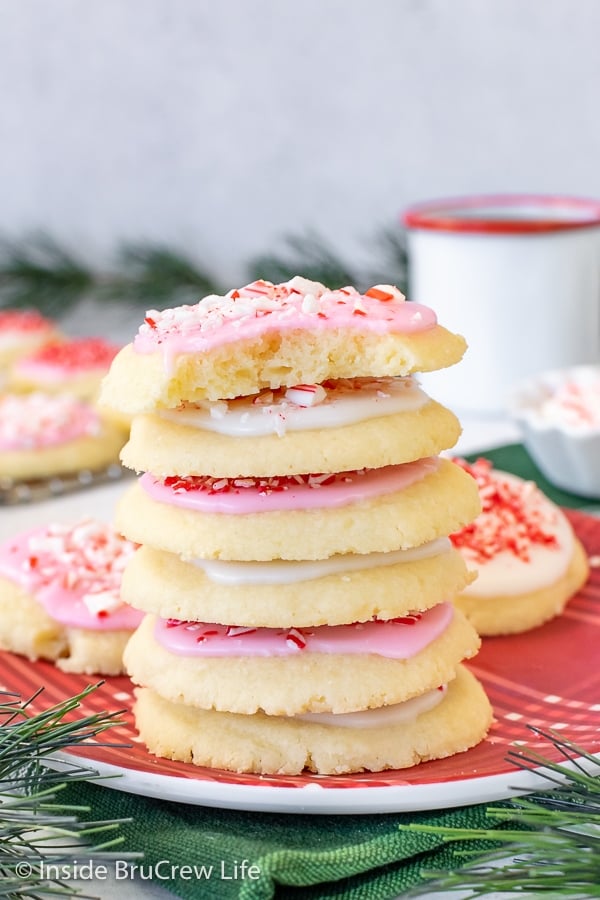 Jump to:
Christmas means it is time to peppermint all the things. Am I right? Peppermint cheesecake, peppermint popcorn, peppermint brownies, and of course, now peppermint meltaway cookies.
December is going by way too fast, and that means peppermint season is going to be over before I can even blink. So, I am going to make as many peppermint treats as I can in the next week or two because peppermint is my favorite holiday flavor.
My family is probably going to get a little tired of the pink, red, and white colors and that sweet peppermint flavor, but hey, I only go crazy for this flavor one month out of the year, so it will be ok.
There are enough meats and cheeses and other goodies in the house that they can snack on. That just means more peppermint goodness for me. Woo hoo!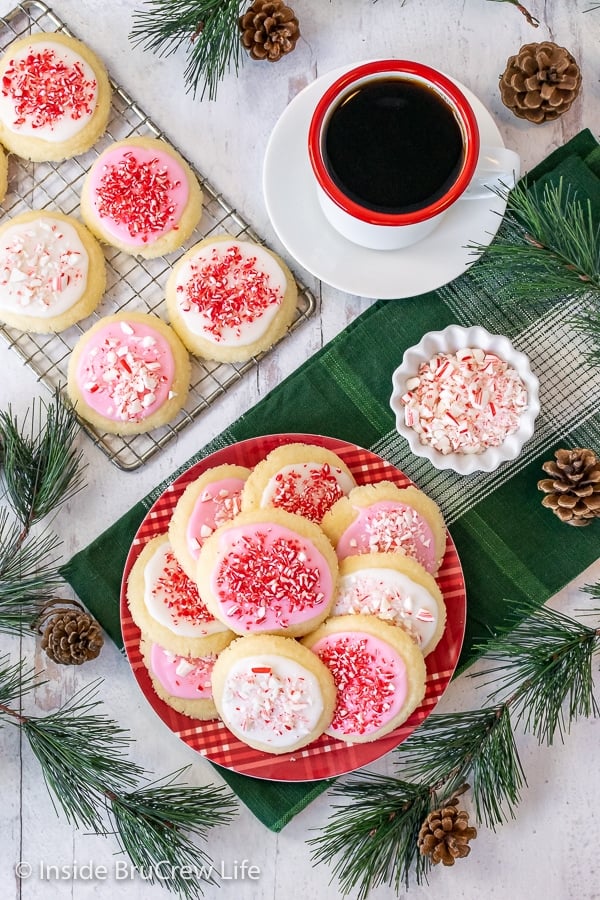 This year I added meltaway cookies to my baking plans. It was actually the very first time I had ever baked them, but it will definitely not be the last. We really enjoyed the sweet holiday flavor of these little cookies.
What are Meltaway Cookies?
Melt away cookies are a soft, lightly sweet shortbread cookie that seem to melt away in your mouth. These ones are flavored with peppermint making them the perfect Christmas cookie.
Key
Ingredients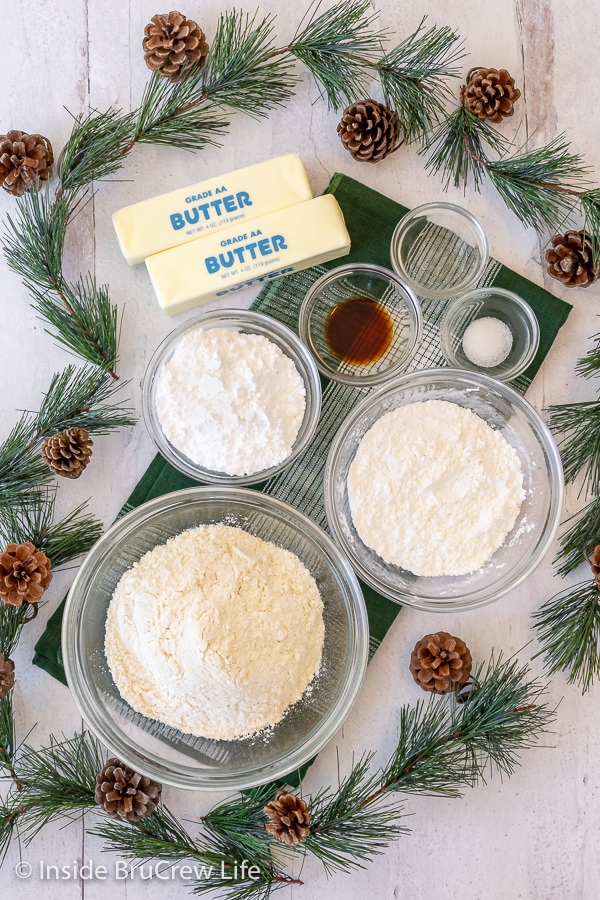 These Peppermint Meltaways remind me of a shortbread cookie because of the ingredients in them. You only need six ingredients to make a batch of these soft holiday cookies.
Butter - The primary fat that gives flavor and tenderness to these meltaway cookies.
Powdered Sugar - Gives the cookies a sweet taste.
Extracts - A mixture of vanilla and peppermint extract adds flavor to the shortbread dough.
Flour - Stabilizes and thickens the cookie dough and helps it rise.
Cornstarch - Gives these cookies a very tender texture, so they "melt" in your mouth.
Salt - Balances the sweetness of the sugar in the dough.
How to make Peppermint Meltaways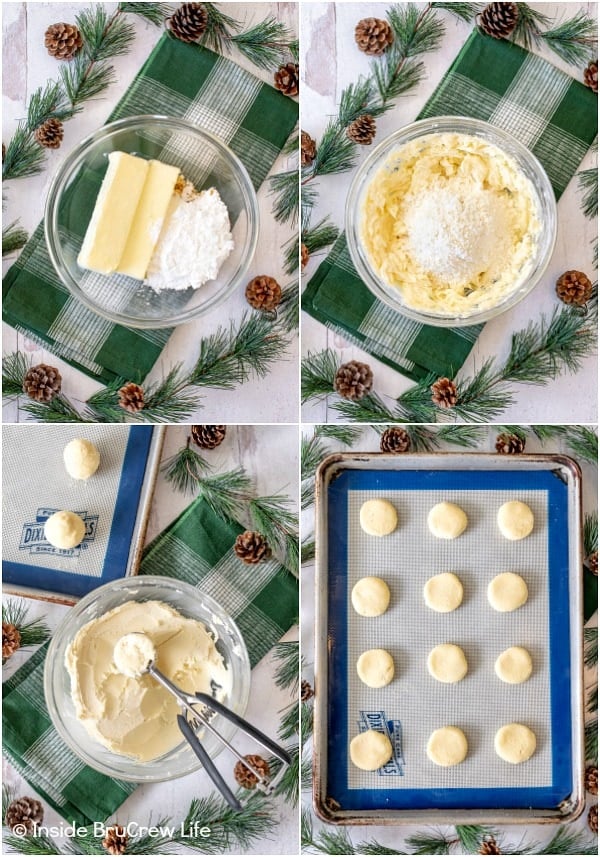 A pink and white glaze and a sprinkle of crushed candy canes make these peppermint cookies look so pretty on holiday cookie trays.
Beat the softened butter, sugar, and extracts until creamy.
Stir together the flour, cornstarch, and salt and slowly beat into the butter mixture.
Refrigerate the cookie dough for 60 minutes. Roll the dough into 24 balls.
Press slightly with the palm of your hand and place on a baking sheet. Bake for 10-12 minutes.
Let the cookies cool completely before adding a glaze and peppermint candies.
See the Recipe
I am sharing the ingredients and directions for these cookies on Dixie Crystals. Click HERE to see the full recipe.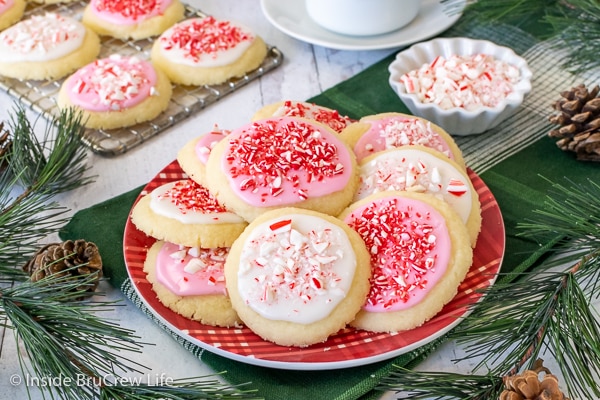 Storage Recommendations
On the Counter - Keep the set cookies in a tightly sealed container at room temperature for 4-5 days.
In the Freezer - These can be made ahead of time and frozen for up to one month. Freeze them unfrosted. Add the glaze 1-2 days before serving. Let it set before stacking or storing.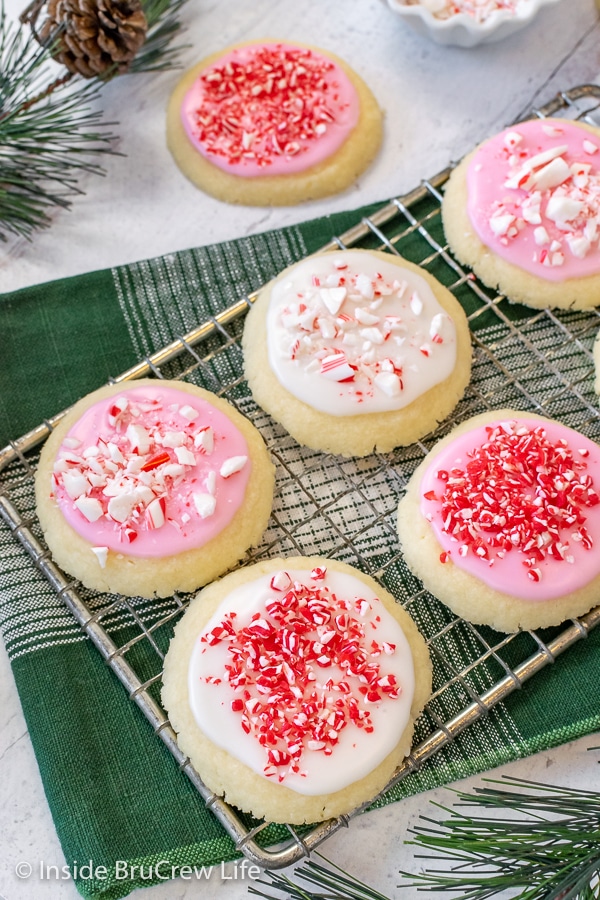 More cookie recipes for Christmas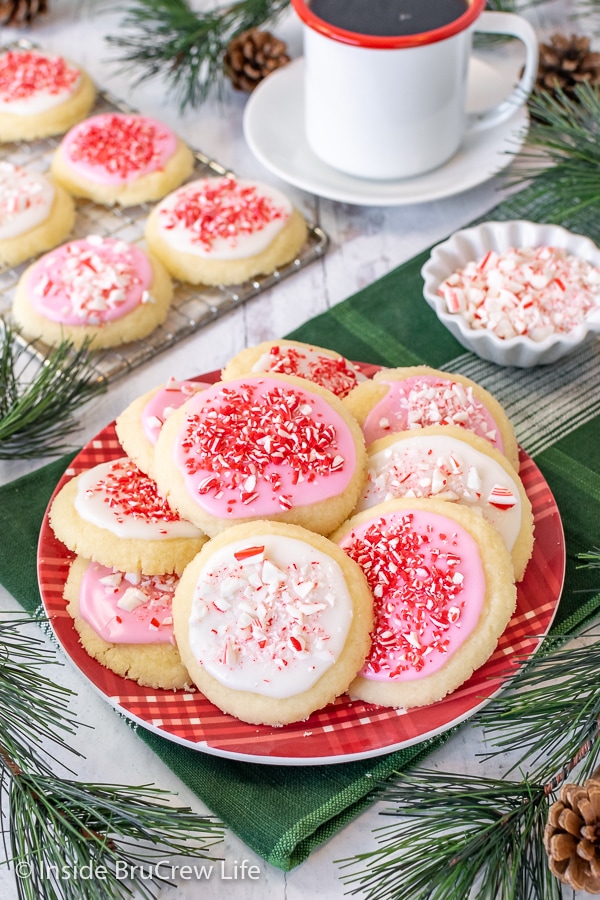 *Dixie Crystals has sponsored this recipe and post. All opinions expressed are 100% my own. Thank you for letting me share products and brands we use and love. See my disclosure policy for more information.*