The gooey layers of chocolate, coffee, and cookies in these Tiramisu Brownies will have you reaching for more dessert in a hurry.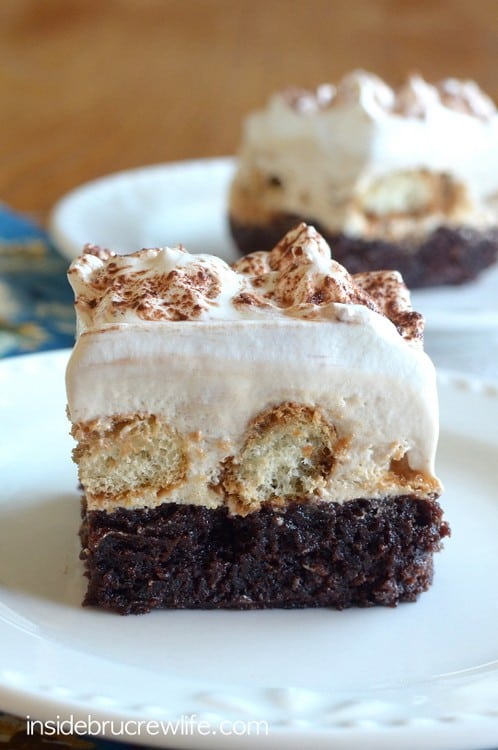 I might need to make another pan of these Tiramisu Brownies...to make up for the story I am about to share with you! Good thing brownies topped with coffee cheesecake and coffee soaked cookies is my husband's favorite dessert.
(Honey, if you are reading...you might want to skip this post)
My husband's car broke down about a month ago because it needed a fancy expensive piece.
With Christmas break and the kids being out of school, we really didn't have a huge need for 2 vehicles, so he waited to purchase the piece. Last week he ordered the piece and anxiously waited for it because he really does like driving his cool red car.
But when this piece was finally arrived and he put it in. The car still didn't run.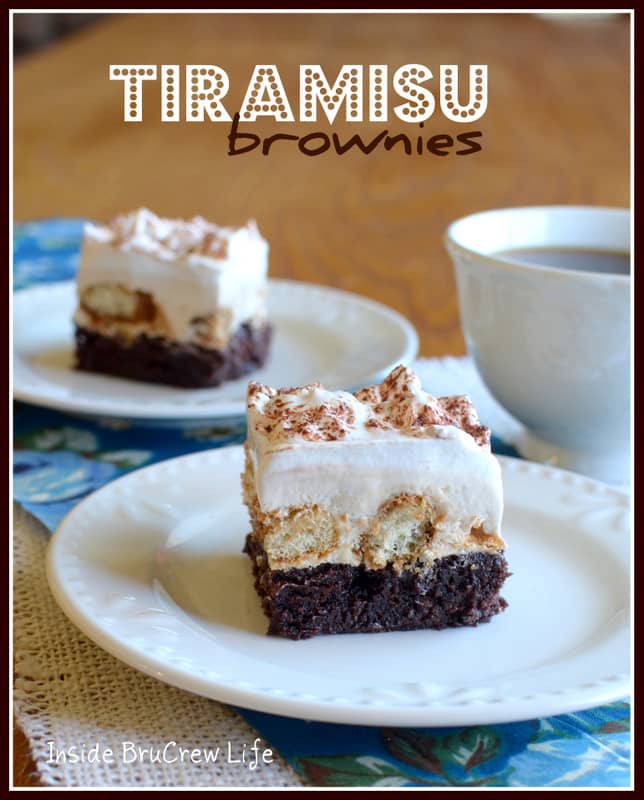 Wanna know why? The gas gauge is also broken.
It turns out the car was just out of gas.
He says he tweaked a few wires while he was out there filling up the gas tank...just in case that was it. But it was 15* out and dark...kinda hard to see said wires!
I'm going with the "it was just out of gas" option because it started right up after that.
Oh boy, he is never going to live this one down!!! Lots of laughing has been going on over here.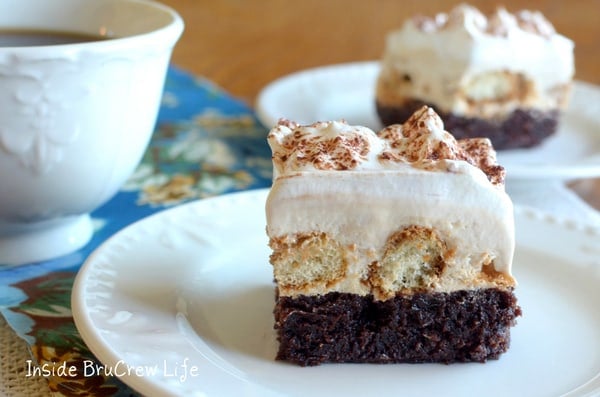 I'm totally going to remember and savor this moment! Even if it costs me a hundred more pans of these tiramisu brownies!
It's good to have one of these moments on my side because he has way too many of my "moments" on his side.
Tiramisu Brownies recipe: