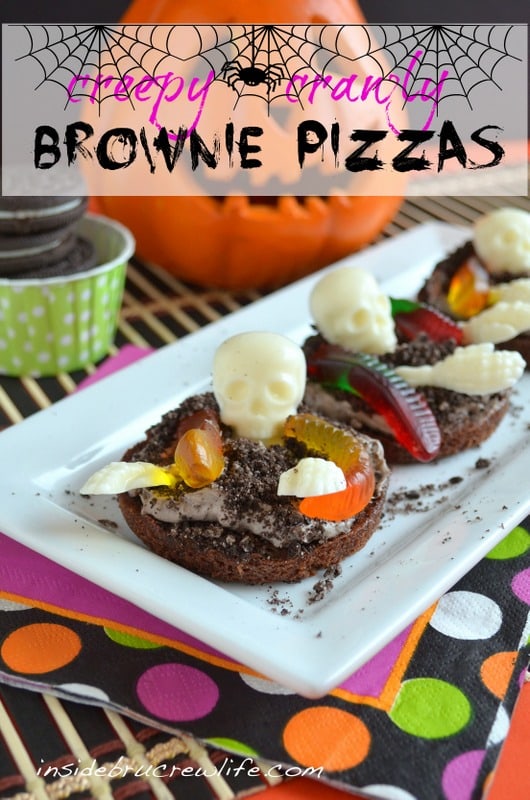 I have one last minute Halloween treat to share with you guys.  Actually I thought about holding off and saving it for next year since I am getting this up so close to the actual holiday.  But you and I both know that I will totally forget about this come next year.  And since these were so very good, I figured you wouldn't mind another creepy treat before we dive into holiday goodies.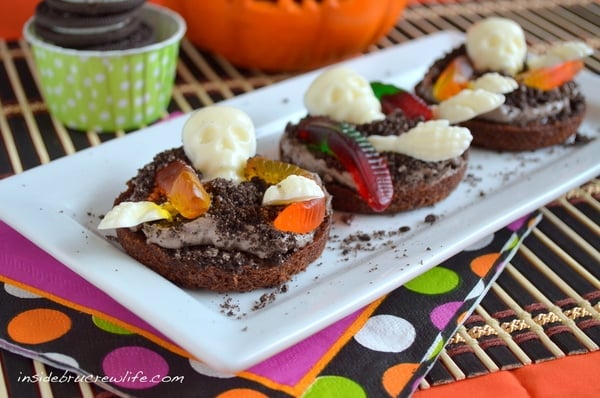 These brownie pizzas are a the love child of these Pudding Filled Dirt Cupcakes and these Brownie Fruit Pizzas.  Delicious fudge brownies baked up in a whoopie pie pan and then topped with a cookie cream cheese layer are definitely the way to go this Halloween.  You can also top them with any kind of spooky gummies or candies.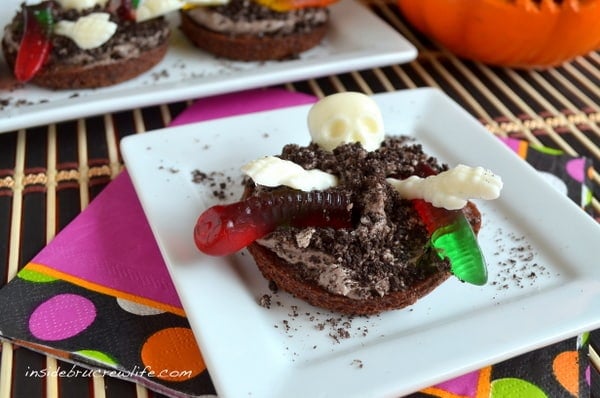 Don't have a whoopie pie pan?  You can either buy one HERE or just bake your brownies in a regular baking pan and top with the filling.  Then add your candies to each piece that you slice.  Either way works.  I just like pulling out my different baking pans, so my hubby sees that I do actually need all these pans that I keep buying:-)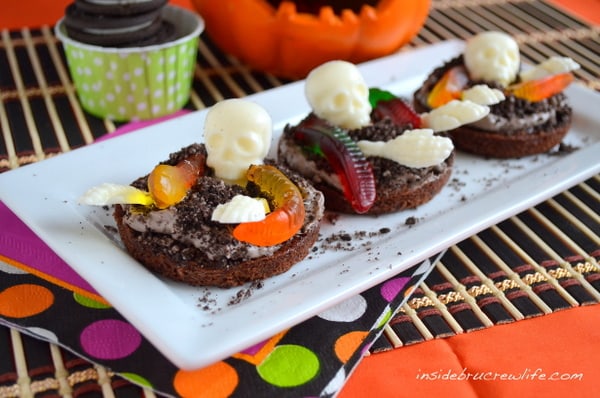 Now that I have our treats figured out I need to get cracking on the kids costumes.  Anyone have any ideas for a homemade werewolf costume?  Yeah, me either.  I guess I better go ask my best friend Google.
Shared at: Mealtime, Craftomaniac, Bulletin Board, Mix it Up, Making the World Cuter, Cutesy Monday, Crazy Sweets, Get Your Craft On, Open Call, Jamboree,